This post is also available in:

العربية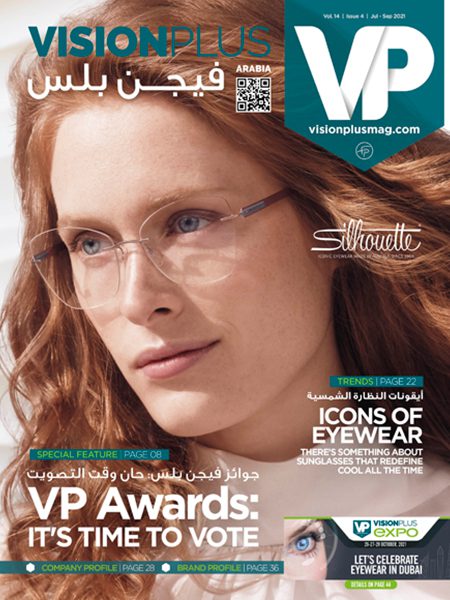 It's Time

To Vote

An exciting round of the much awaited VisionPlus Awards Jury Session has just culminated. Find out who are the nominees

Getting nominated and winning a VP Award is a reflection of the love and validation by the Arabian optical fraternity. And this is why optical brands from across the globe take part in this prestigious event year after year — making VP Awards the most celebrated programme in the MENA region's optical business.

This year too, the prestigious awards platform recieved entries from eyewear and optical brands across the globe. The Jury comprised owners and senior managers of five leading retail chains of the region.

Mr. Saleh Al Shawa from Al Jaber Opticals; Mr. Mathews Jacob and Mr. Mushtaq Ahmed from Yateem Opticals; Mr. Abdel Halim Yousef and Mr. Sharif Shaker from Eye Fashion; Mr. Yasser Qassas and Mr.Khaled Mahmoud from Magrabi Opticals; and Mr. Neeraj Dabral and Mr.Shigil Nair from Aster Opticals got together on August 19 at Conrad Hotel Dubai for the Jury Meet hosted by VisionPlus, to pick their favourite products in the 17 different categories.

The jury has done their bit. It is now upto the optician's to rate their favourite brands and optical products.

So what are you waiting for? Grab brands the Ballot form or Log in to vpawards.com/voting to vote for your favourite brands and give them the recognition they deserve.

The winners will be declared at the VisionPlus Awards nite which is going to be held on 27th October alongside VISIONPLUS EXPO 2021 at
Festival Arena Dubai.

The suspense and thrill has just begun...
Who can vote?
The voting application for VP Awards 2021 is open exclusively for eye care practitioners and professionals employed directly or indirectly in
the eyewear business in the MENA region.
For detailed information on individual nominees or to vote online log on to
www.vpawards.com