2022 an eventful year ahead
2021 saw the postponement of many events. Some were strong (and lucky) enough that covid did not deter their plans. So we saw Silmo 2021 in Paris and VP Expo 2021 in Dubai with eager exhibitors and encouraging visitors. How does 2022 look for events?
It's time to look ahead and with 2022, there's already been 2 main events pushed further, Opti 2022 and Mido 2022. Currently the industry is focussing on the local demand and supply but growth would require cross-border engagement and events play a big role in making this happen. The industry needs to come together and ensure that these events take place and things turn back to normal.
We invited some Event Organisers to share their vision and plans for 2022. And here's what some of them had to say.
Opti: The International Trade Show For Optics & Design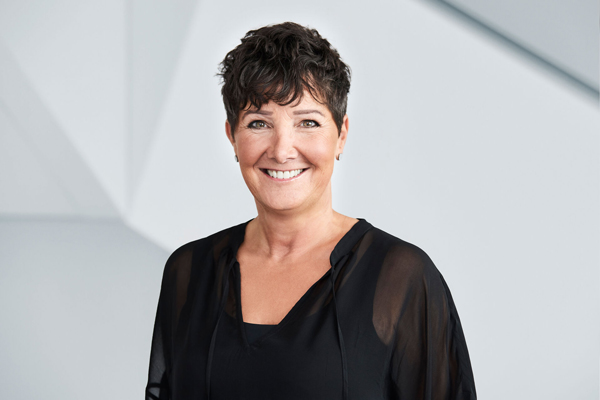 Place (Hall and City)  :  Fairground Munich, Germany
Dates  :  13.-15.05.2022, 27.-29.01.2023
Vision for the current year 2022
The upcoming opti will be a fantastic mix of innovation and tradition. On the one hand, we will have innovation e.g. with our opti FORUM XT, which will be mirrored on site, highlighting the industry's most relevant trends. On the other hand, we will be focusing on the heart beat of opti, i.e. on "real life" meet-ups and business opportunities.
Details about what the exhibitors/visitors can look forward to for the event in 2022
opti will have tradition in the form of our hall concept (four halls, C1 to C4), which provides the well-known opti atmosphere while the familiar structures and routes through the site facilitate a smooth and focussed trade show visit. At the same time opti in May will be a summer sale event. Ophthalmic optics orders and transactions have adapted to the current situation.
Strict dates for collections are no longer defined automatically, many launches of collections or models have become more fluid and that will show in the May edition of opti 2022. opti will prove to be the strongest trade show in the DACH region, whilst also attracting again international audience with its date in May.
Are there any incentives for exhibitors to participate, considering it's been a tough 2 years for everyone concerned?
Even though we firmly believe that opti will take place in May, we continue to guarantee our exhibitors 100 per cent cancellation free of charge should we have to cancel opti for corona reasons.
In terms of content, opti exhibitors and visitors alike can look forward to a number of highlights at the trade show in May: the focal points of our successful opti FORUM XT webinar series will be reflected on site. Another highlight is the new opti BOX AWARD supported by eyebizz. The start-up-scene will gather here within the opti BOXES, in front of trade visitors and trade media, and for the first time ever be evaluated by a new jury. And of course, there will be lots of "real" encounters and business-relevant get-togethers that make opti the leading trade show for ophthalmic optics in the DACH market.
When and how do you think normalcy will return to the events industry?
For us, opti in May is a milestone towards normality. The industry equally needs and totally misses the face-to-face trade show as a live event and guarantee of business. This is shown by the trade fairs that have been held very successfully in recent months under proven safety and hygiene standards, among others IAA
MOBILITY, the world's largest mobility event. Just now Trendset, the international trade fair for home furnishings, has taken place successfully here in Munich. Overall, there were fewer visitors, but the quality was excellent as decision makers make up the biggest part
of them.
After the last few months, the enthusiasm for investment is enormous, just like the joy of meeting again live in colour and experiencing products inreal life.
A message for the industry
We are preparing this central marketplace and showroom for the successful ophthalmic optics industry with everyone and for everyone who wants to be there! So let's meet at opti! Let's visit Munich in springtime and let your heart beat at opti 2022! For real business and moments to remember!
---
Silmo Paris: The Optical Fair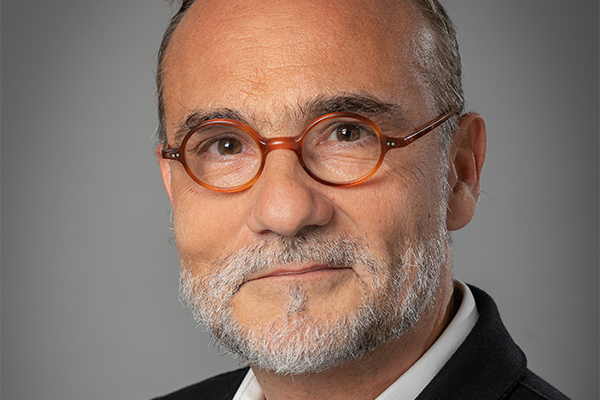 Place (Hall and City)  :  PARIS Nord Villepinte Exhibition Centre
Dates  :  23 -26 September. 2022
Vision for the current year 2022
The highlight of the year 2021 was the SILMO PARIS event, reuniting very enthusiastic professionals. We received entirely positive feedback, and the current sales for the next edition are proving very dynamic.
We are finally returning to some form of normalcy, demonstrated by the fact that our upcoming events are all going forward as scheduled: COPENHAGEN SPECS, from March 5th to 6th; BARCELONA SPECS, a new event, from May 7th to 8th; SILMO PARIS, of course, from September 23rd to 26th; SILMO ISTANBUL, from November 17th to 20th; and two showrooms, in Lisbon and Prague respectively. Barring some unexpected occurrence beyond our control, 2022 will be a year for recovery.
Details about what the exhibitors can look forward to for the event in 2022
Our strengths are consistency and continuity. Last year, despite the absence of certain exhibitors, we didn't settle for a second-class SILMO. All the features involving training, information and business promotion were kept entirely intact, including Silmo Academy, Silmo d'Or, Silmo Next, Trends by Silmo, and others. In 2022, both exhibitors and visitors will be able to get their bearings and take advantage of an extensive programme throughout the year.
Details about what the visitors can look forward to for the event in 2022
A broad, diverse range of exhibitors; as I said, our sales are well underway. Again, we'll be making available all the features that provide inspiration (lectures, trends forum, digital magazines, etc.), and of course we ensure our distinctively convivial atmosphere, which we always strive to further improve.
Are there any incentives for exhibitors to participate, considering it's been a tough two years for everyone concerned?
I believe that the best motivations are our unfailing support to the entire industry, the positive buzz spread by exhibitors and visitors, and the conviction that a physical event remains essential in order for people to establish contact and optimise their business.
Digital alternatives have been a great way to get through this period, and they will continue to fulfil a role; but the physical meeting of professionals at a given time in a precise spot remains fundamental.
However, as trade fair organisers, we must increasingly justify and demonstrate our added value to professionals – whether exhibitors or visitors –, who are ever more cautious, and therefore selective, of what is on offer.
When and how do you think normalcy will return to the events industry?
I don't have a crystal ball, but unless a catastrophe strikes, the experts predict that 2022 will be relatively positive for the sector, and that the industry will be fully back in the swing of things by 2023.
A message for the industry
It has often been said, but in recent times the optical and eyewear industry has shown great resilience, and the prospects are looking promising in the coming months. The SILMO teams loyally continue to support all the professionals of the sector, remaining actively involved in coordinating helpful and welcoming events.