This post is also available in:

العربية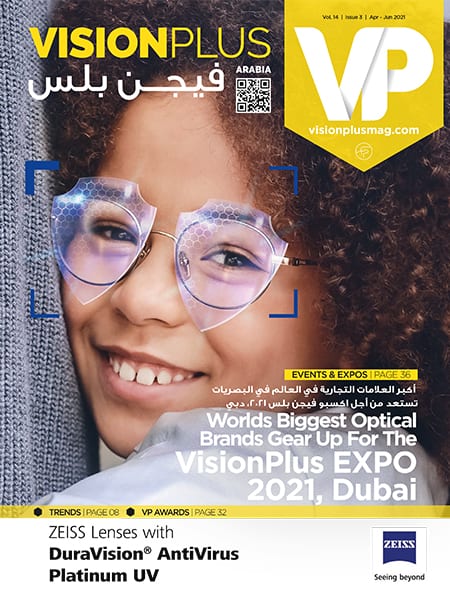 Bend It Like Beckham
There's only one David Beckham. Or is it? There's the footballer, the model, the good husband, the good dad… the list seems to go on. How can a footballer have it all? Good looks, good talent, good fortune! Yes, it seems nothing is impossible for David Beckham, the worlds' favourite sports celeb
David Beckham's long football career which started in 1992 as a 17 year old playing for Manchester United has witnessed a lot of drama. To his credit he is the first English player to win league titles in four countries: England, Spain, the United States and France. He retired in May 2013 after a 20-year career, during which he won 19 major trophies.
Fans haven't always been kind to him and a particular incident in a world cup match in France in 1998, where he received a red card, which resulted in England losing the match, the backlash he received from his fans had been rather unfair.
However not one to fade away, he always fought back and let his actions do the talking. Beckham got on with his job with gutsy performances and became the player we all witnessed. This culminated in one of the greatest displays by an English footballer in recent memory when he pretty much single-handedly dragged England into the European Championships in 2001.
Personal Life
In 1997, Beckham started dating Victoria Adams, also known as Post Spice of the pop music group Spice Girls, one of the world's top pop groups at the time. The couple were dubbed "Posh and Becks" by the media. He proposed to her on 24 January 1998 and they married on 4 July 1999 at Luttrellstown Castle in Ireland.
David and Victoria Beckham have 4 children. 3 sons, Brooklyn Joseph, Romeo James and Cruz David and a daughter Harper Seven. Beckham's three sons have all played football in the Arsenal Academy. Like their father, Brooklyn and Romeo have both done modelling work and been named among GQ's best dressed British men
The Brand and The BusinessMan
David Beckham knows who he is and he knows how to display this to the world. He's a fashion conscious family man and that's clear for the world to see. He's positioned himself with brands who reflect his brand image from H&M to Adidas, the latter stating their brand essence to be authentic, passionate, inspirational, committed and honest among other things. It seems as though he has taken this essence as a blueprint for his personal brand and executed on it very well.
In 2007, Beckham headed for sunny California in what proved to be a very lucrative move to the Los Angeles Galaxy of Major League Soccer. By moving to the MLS, he positioned himself as the first big star to take the leap in the modern era of North American football. Beckham also showed great business smarts in this deal by having the option of his own MLS team, of which he would soon reap benefits.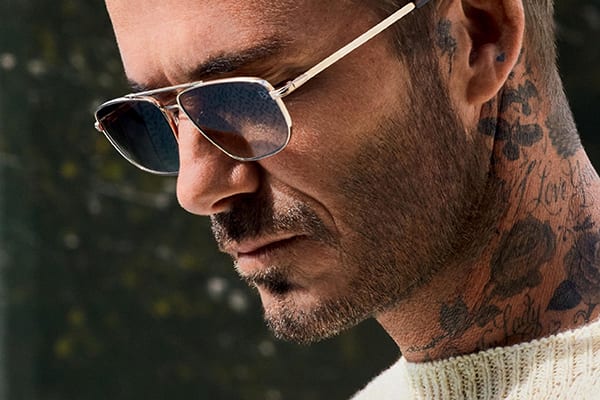 Philanthropy
Since retiring from the game brand Beckham has developed many facets, all of which have been very strategic in building a positive public perception.
Among his many philanthropic interests, he has spent 10 years as a Unicef ambassador and in 2015 launched the '7: The David Beckham UNICEF Fund' to help protect children in danger.
David is also a founding member of the 'Malaria No More UK Leadership Council', and a supporter of 'Help for Heroes', a charity aimed at helping injured service personnel returning from Iraq and Afghanistan.
He understands that he has a powerful global voice and he has always been using this for good. He even donated 100% of his £3.4 million salary from the five month stint at Paris Saint-Germain to a pair of children's charities in Paris!
Eyewear by David Beckham
The latest eyewear collection David Beckham SS21 Collection was recently launched. The design behind each collection of DB Eyewear is a reflection of David's favourite cities from around the world.
The latest is inspired by the lifestyle and culture of Miami, a place that David feels is a home away from home. The collection includes retro-inspired frames that feature warm hues inspired by the beautiful Miami skies, combined with contemporary British style synonymous with David.
The campaign sees a modern-day twist on the iconic imagery of legendary movie stars, featuring David Beckham, surrounded by a burst of colour and outdoor atmosphere.
Both the sunglasses and optical frames are created from some of the highest quality materials, exquisite craftsmanship and distinct details.
David Beckham says: "Miami is such a special place to me. The energy of the city is electric and this new collection of Eyewear is inspired by that and the beautiful light, vibrant culture and diversity of its people. Miami has a unique spirit and that's what we wanted to reflect in the Spring Summer 21 collection."
For its third season, the collection introduces new sunglasses and optical frames imagined by David Beckham and developed by the Safilo design team.
Combining an effortless British style with a sharp focus on detail and functionality, the new eyewear is dedicated to a consumer interested in a classic design with an international perspective.
The sunglasses assure the maximum quality of vision, thanks to the superior lenses, including polarized lenses, perfectly suitable for an active lifestyle as they shield eyes from intense sun glare; orange lenses ensuring crystal clear vision in all conditions, either on overcast days or indoors; photochromic lenses, able to adjust their level of tint as the light conditions change, thus allowing the use from morning till night, wherever you are in the world, whatever the occasion.
The Eyewear by David Beckham Collection features the distinctive Talisman, the iconic detail drawing inspiration from the wings of a bird and symbolizing power, protection and freedom, designed to be visible from the front and the side of the eyewear as a distinctive character of Eyewear by David Beckham, while the DB monogram is lasered on the frontal lens and the vintage-inspired pattern (vclines) is chiselled inside the arms of the metal styles or engraved on the inner part of the tips.
Here are a few products from the latest collection.