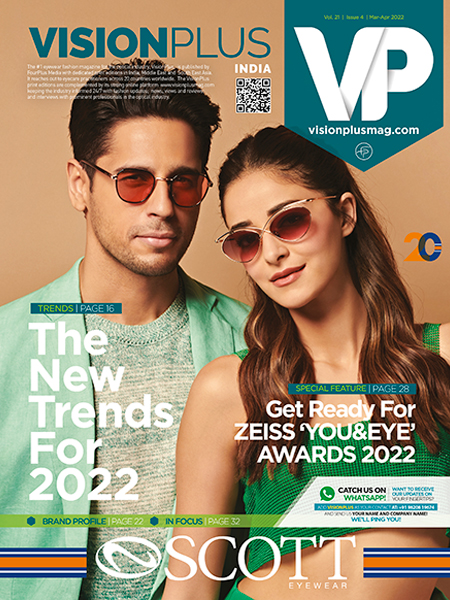 Bling Bling
Swarovski has always defined what bling meant. And in recent years, at least in eyewear, this definition of bling is less about the shine and more about being noticed. And like always, it has got everyone's attention
T he story of Swarovski began in 1892 when Bohemian-born Daniel Swarovski, the son of a crystal cutter and homemaker mother, built a machine that would cut crystal with such superior precision that it would resemble a diamond. Post this invention, Daniel, by then a fine crystal cutter, moved base to Wattens in search of a better market and better opportunities. "The market was too small and our product was too good," the legend once told a reporter.
The shift to Wattens was a blessing in disguise. Swarovski began catering to Paris – the fashion hub, bringing crystals into vogue. And soon, Daniel was supplying crystals to the biggest designers of the time. But as a brand, its first mass product was retroreflective glass used in traffic lights. This continued till in 1895, when a still young (32-year old) Daniel formed his company Swarovski Crystals, along with brother-in-law, Franz Weis and his good friend Armond Kosmann.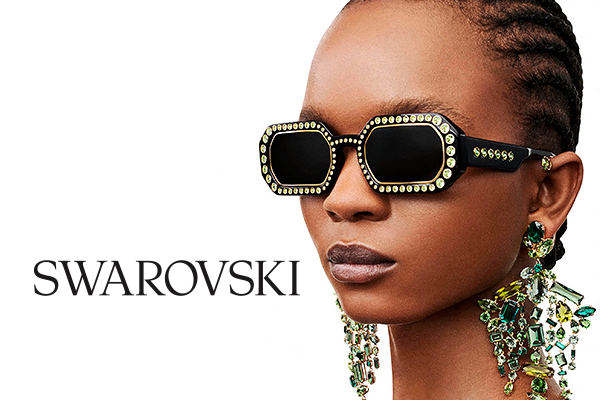 By 1907, Swarovski became the first company to have its own hydroelectric plant. This added another ace to Swarovski, who by now accompanied by his three sons was experimenting on more ways to fine tune the crystals. His dream, as an official would later put, was to make crystal 'bling' better than diamond. Hard work and family ingenuity resulted in the invention of 'Tryolit', a machine that could cut crystals fit for jewellery.
Another feather in Swarovski's cap came a few years later when he found the Swareflex, and crystals were never known as cut pieces of glass. The shine was much better than some gemstones available there. With the technology in place, Swarovski began manufacturing 'trimmings' – essentially crystals for bands, laces, garments and accessories.
It was in the mid 1950's, with the help of a certain talented designer named Christian Dior, Swarovski created a finish that really made his crystal what they are today. Manfred Swarovski, Daniel's grandson, was said to be behind this initiative. This 'secret' coating lent the crystals a unique sparkle and versatility that they were used in making artefacts – the first of them being a series of hanging chandelier components, some of which still adorn the Palace of Versailles.
The 70 and 80s proved to be a remarkable period for Swarovski with many of its path breaking innovation debuting during these years. Swarovski began working with iconic designers such as Chanel and Dior to create costume jewellery crystal for specific pieces. One of Swarovski's big USPs was the classic 'bling' factor that the crystals got to its designer, without appearing flaky. It was the reason that many society faces, including Princess Diana, actress Uma Thurman and model Kate Moss, involuntarily became well-known patrons of the brand. In fact, Moss brought back in vogue the famous Swarovski's 1920s 'flapper' frock when she wore it on her first date with Johnny Depp back in 1994.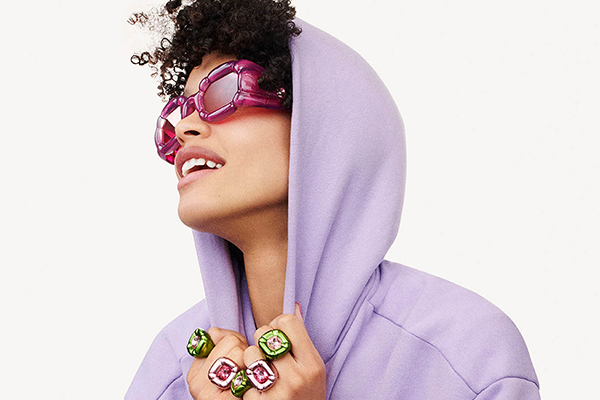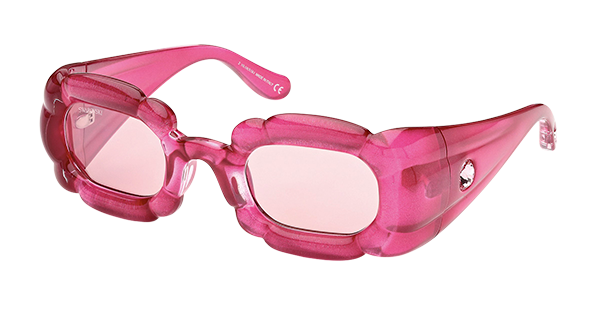 The unveiling of the Daniel Swarovski line of haute couture accessories and decorative crystal objects d'arte in 1989 took the fashion world by storm. It is said that pop legend Michael Jackson used more than 3,00,000 Swarovski crystals in his clothes and stage accessories. Football hero and Swarovski fanboy David Beckham got his MP3 player customised with 12,000 classic Swarovski crystals.
Socialite Paris Hilton's T-mobile made news for being the first Swarovski special edition on the floor since 1993, when the company introduced the 'Crystal Memories' line. The two pieces that were offered during the dry run to the announcement – a Rolling Pin and a Coffee Pot – are worth a fortune today.
In 2003, Swarovski debuted its Crystal Fabric. Runway Rocks, a specially commissioned haute line was created to mark Swarovski's official entry into the fashion world. Since then every star has worn at least one outfit with Swarovski in it.
The biggest of them all being Queen Of England, who celebrated her 60 year reign in an Angela Kelly dress covered with Swarovski crystals.
Swarovski's entry into the sunglass market was more as an accessorizer to other brands. From Dior to Miu Miu to Persol to Ferragamo and Bvlgari – the crystal giant had associations with most leading fashion houses. One of the famous Swarovski signatures is the encrusted rim that has been sported by Emma Thomspson, Robert Pattinson, Ryan Gosling, Salma Hayek, Victoria Beckham, Kate Perry and even Lady Gaga. 
Yet, in spite of an early exposure and expertise in the science of precision optics making, it wasn't till 2011 that Swarovski ventured into making their own sunglasses – sold under brand Swarovski with the Swanflower trademark.
---
Swarovski Latest Eyewear Launches
The latest launches from Swarovski seem to be less about being 'shiny' and more about being 'noticed' which is ultimately what bling is all about. It's an interesting move and it seems to have caught the attention of the fashion world.
MACRO PAVÉ
Bold, beautiful, and ready for sun and spotlight, these pieces see large pre- cision cut crystals set in an oversized pavé style for an unexpected twist on crystal setting that draws attention with every glance.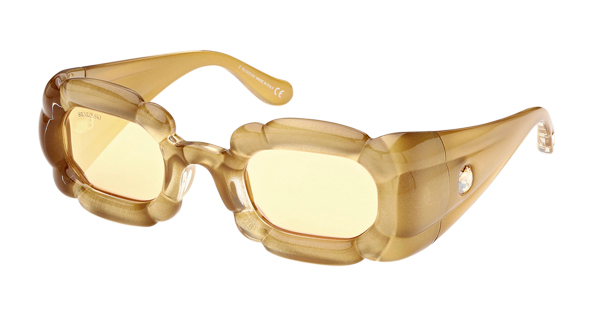 ---
DULCIS
Pop art in uences collide with precision cut crystal in an interpretation of the Dulcis Family that is at once soft and strong. For those looking to take artistic energy home with them, these modern sculptural frames dare you to look.