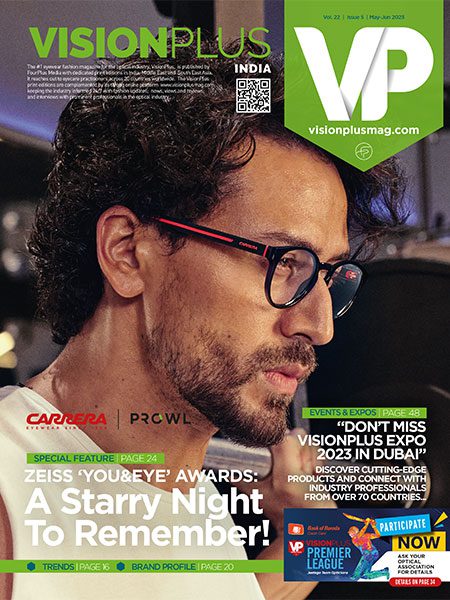 Discover the Timeless Elegance of Persol
Step into the world of Persol, the prestigious eyewear brand renowned for its timeless designs, exceptional quality, and iconic innovations such as the Meflecto system
Persol, the renowned eyewear brand is celebrated for its impeccable designs, unparalleled quality, and unwavering attention to detail. From sunglasses to optical frames, Persol offers a wide range of choices, captivating fashion-conscious individuals and eyewear enthusiasts alike with its seamless blend of style and functionality.
With iconic features like the revolutionary Meflecto system and the signature arrow symbol adorning the temples, Persol has preserved its distinctive identity throughout its illustrious history. Spanning over a century, Persol stands as a true testament to Italian craftsmanship and elegance, captivating hearts and eyes around the world.
The History: A Journey of Innovation and Success
Let's embark on a journey through time as we delve into the origins of Persol, the Italian eyewear powerhouse that traces its roots back to 1917. Conceived by Giuseppe Ratti, an Italian photographer and owner of Berry Opticians in Turin, Italy, the name "Persol" derives from the phrase "per il sole," meaning "for the sun" in Italian.
Initially dedicated to crafting cutting-edge sunglasses for pilots and sports drivers, Persol swiftly garnered acclaim for its groundbreaking designs and unwavering commitment to uncompromising quality. In its early days, Persol sunglasses found favor among aviators and sports enthusiasts, solidifying the brand's reputation as a reliable companion for those who pursued their passions.
Revolutionizing Comfort: The Iconic Meflecto System
In 1938, Persol introduced its first patented innovation—the revolutionary 'Meflecto system'. This game-changing creation forever transformed the landscape of eyewear comfort and fit.
The Meflecto system featured a flexible stem that allowed the sunglasses to adapt seamlessly to the contours of the wearer's face, ensuring a personalized and comfortable fit like no other.
This groundbreaking innovation became one of Persol's most iconic trademarks, setting the brand apart from its competitors and propelling it to new heights of success.
The Essence of "La Dolce Vita"
The heart and soul of Persol's eyewear philosophy is encapsulated in its motto: "La Dolce Vita". Embracing the essence of Italian style, elegance and craftsmanship, Persol strives to create eyewear that exudes the spirit of indulging in life's pleasures with sophistication and luxury. "La Dolce Vita" is a celebration of the good life, capturing the enduring appeal of Persol's eyewear that transcends trends and time.
Craftsmanship and Creation: A Work of Art
Every pair of Persol glasses is born from Giuseppe Ratti's visionary quest to craft advanced eyewear for pilots and sports drivers.
The creation process involves meticulous research and development, resulting in innovative solutions such as the renowned Meflecto system.
Handmade frames, infused with iconic design elements like the silver arrow hinge, further exemplify Persol's unwavering commitment to craftsmanship.
The brand's distinctive style and aesthetics cater to diverse preferences, effortlessly winning the hearts of enthusiasts worldwide, as it continues to make its mark in film and popular culture.
With the acquisition by Luxottica in 1995, Persol's global presence has only grown stronger, amplifying its legacy of innovation and Italian excellence.
---
Persol 2023 Spring Eyewear Collection
Forever an emblem of impeccably crafted Italian design, as it heads into 2023 Persol reenvisions its iconic heritage with fresh perspective. And as it continues to honor its pioneering origins in the world of eyewear, this year the focus is on creating a new cast of Persol protagonists.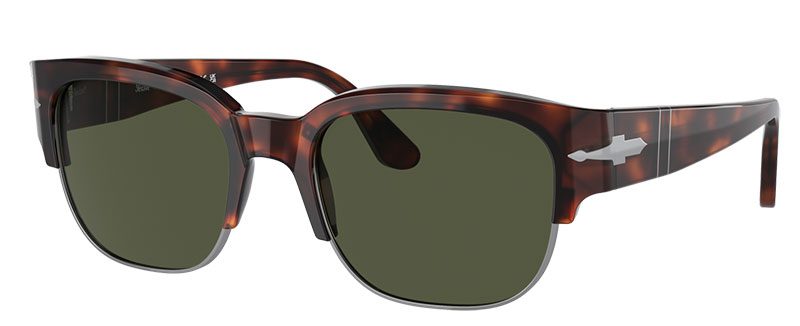 0PO3319S TOM
Revolutionary since forever, the Tom powers up the profile of one of Persol's most iconic shapes with cult personality. Going from 80s celebrity style to new generation ADV protagonist, super bold endpieces and temples add head-turning style to the shape of the original Cellor, rich tortoise, Havana or black frames with polished metal accents and cool gradient polar or solid Barberini. Premium glass lens shades
keep it cool and classic.

0PO1011S
Refined, yet easy to wear, timeless shapes and DNA detailing evolve a top performing metal design with contemporary appeal. Featuring thin acetate temples with the trademark Meflecto mechanism for a comfort fit, this stylish double bridge sun frame plays with classic Havana & gunmetal or new gold & dusty blue color combinations with tone matched premium glass lenses for easy to match, unisex appeal.

0PO1008V
Profiling the relaxed elegance of a new Persol generation, classic or contemporary color options and trademark comfort features enhance this fine optical frame with effortless style. Accentuating its bestseller-inspired panthos metal shape with slender, full-acetate temples, total black, cool gunmetal & Havana and a new gold & dusty blue color combo offer both up to date and easy
to wear looks.

0PO3315V
Crafting performance style into contemporary looks with distinctive identity, fine metal detailing & exclusive colors define this bold new optical style.
Inspired by the passion of original protagonists, powerful profiles and signature Persol acetates – including new transparent grey and glowing Miele, as well as classic black or Havana – revive the cult appeal of iconic style
with fresh attitude.