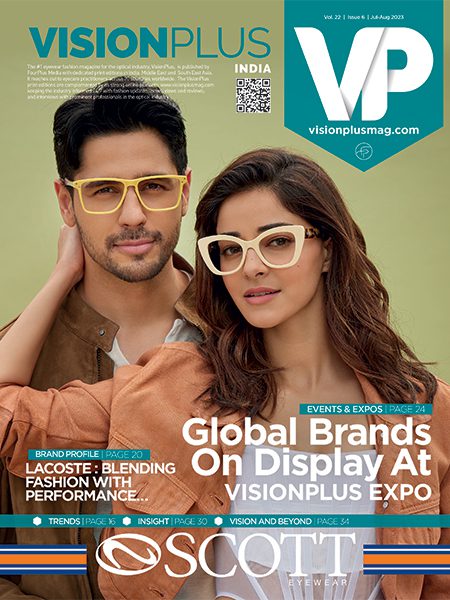 Eyewear Brands' Sustainable Revolution
In our previous articles, we discussed the importance of sustainability and we explored sustainable materials used in eyewear production. In this article we delve into the world of eyewear brands that have embraced sustainability as a core value
Sustainable eyewear brands are revolutionizing the fashion industry with their commitment to environmental consciousness and ethical practices. As the world becomes increasingly aware of the environmental impact of consumer products, these innovative brands have emerged as a beacon of change in the eyewear sector.
At the heart of these sustainable eyewear brands lies a dedication to reducing their carbon footprint. They employ eco-friendly materials such as recycled plastics, reclaimed wood, or bamboo to craft their stylish frames. By using sustainable resources, these brands not only minimize waste but also help preserve our natural ecosystems.
Moreover, ethical production practices are a cornerstone of their philosophy. These brands often partner with fair-trade artisans and factories to ensure that their eyewear is ethically sourced and manufactured, promoting responsible and equitable business practices.
Beyond environmental and ethical considerations, sustainable eyewear brands are also fashion-forward, offering trendy and versatile designs. So, whether you're a fashion enthusiast or an eco-conscious consumer, these brands provide the perfect blend of style and sustainability to adorn your eyes responsibly. Embrace a brighter future for fashion with sustainable eyewear that leaves a lasting, positive impact on our planet.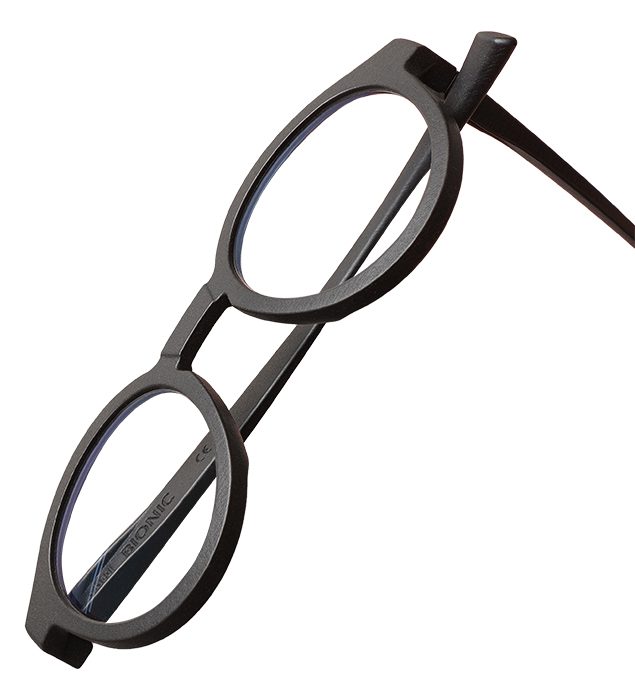 Gotti Eyewear
Gotti Switzerland is a pioneering eyewear brand known for its avant-garde designs and eco-friendly initiatives. Committed to environmental sustainability, the company focuses on using biodegradable and recyclable materials like natural acetate, stainless steel, and titanium in its frames. Gotti's production process minimizes waste and energy consumption, exemplifying their dedication to preserving the environment without compromising on style and functionality.
Gotti Bionic, a sustainable 2023 eyewear collection based on reduction and simplification. The glasses are printed in 3D from a single material based on the seeds of the castor bean plant, a sustainable resource. This bio-based polyamide offers greater flexibility compared to other 3D-printed frames, thereby creating scope for new constructions. A new hinge, inspired by human ball-and-socket joints, has been developed and is the reason behind the new collection's name: BIONIC. This reflects the transfer of natural phenomena to the world of technology – for simplicity, reliability, and ease of use.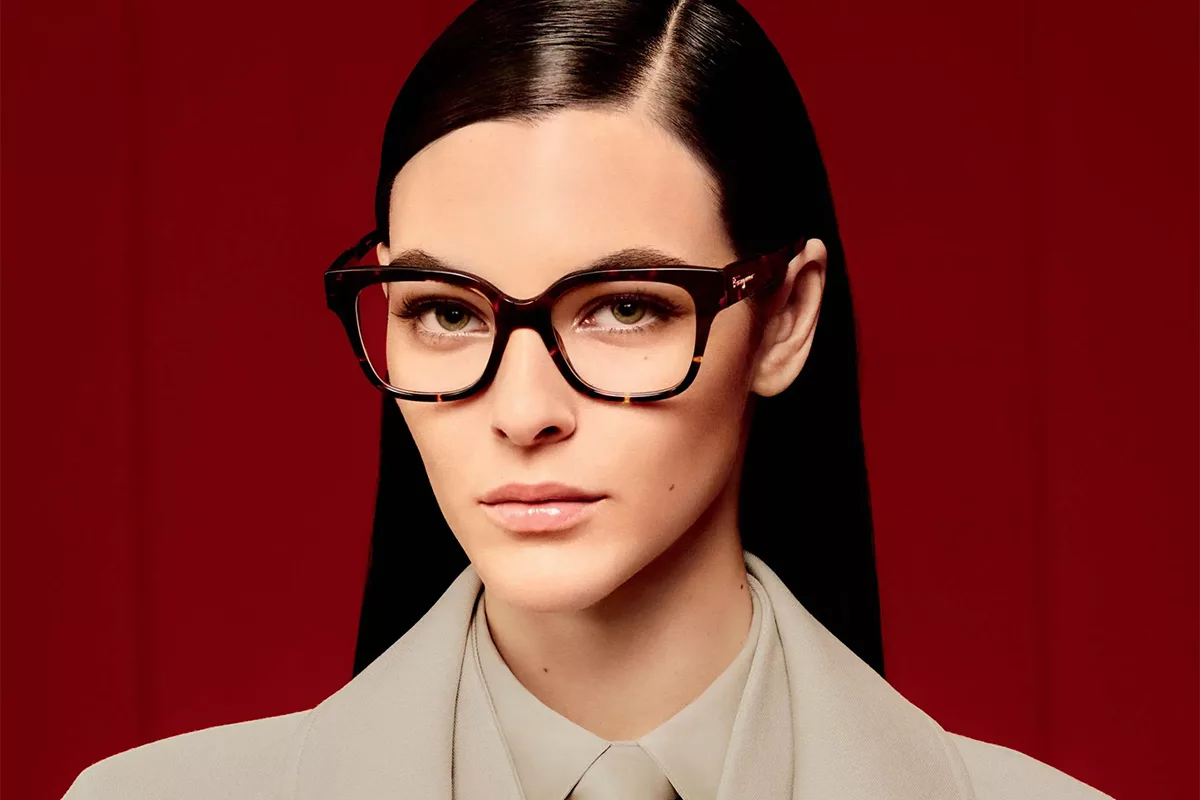 Salvatore Ferragamo
Salvatore Ferragamo, a renowned luxury fashion brand, has taken significant strides towards sustainability in its eyewear collection. The company emphasizes responsible sourcing of materials and ensures the ethical treatment of workers throughout its supply chain. Salvatore Ferragamo's eyewear line features eco-friendly materials such as bio-acetate and recycled metals, aligning with the brand's commitment to reducing its environmental impact while maintaining the utmost elegance and style in its designs.
The Salvatore Ferragamo Eyewear Collection 2023 combines classic inspiration and futuristic elements, showcasing a fusion of contrasting colors, responsible materials, and diverse shapes. From timeless cat-eye frames to modern unisex designs, the collection offers a diverse range of eyewear options that cater to varied tastes and styles.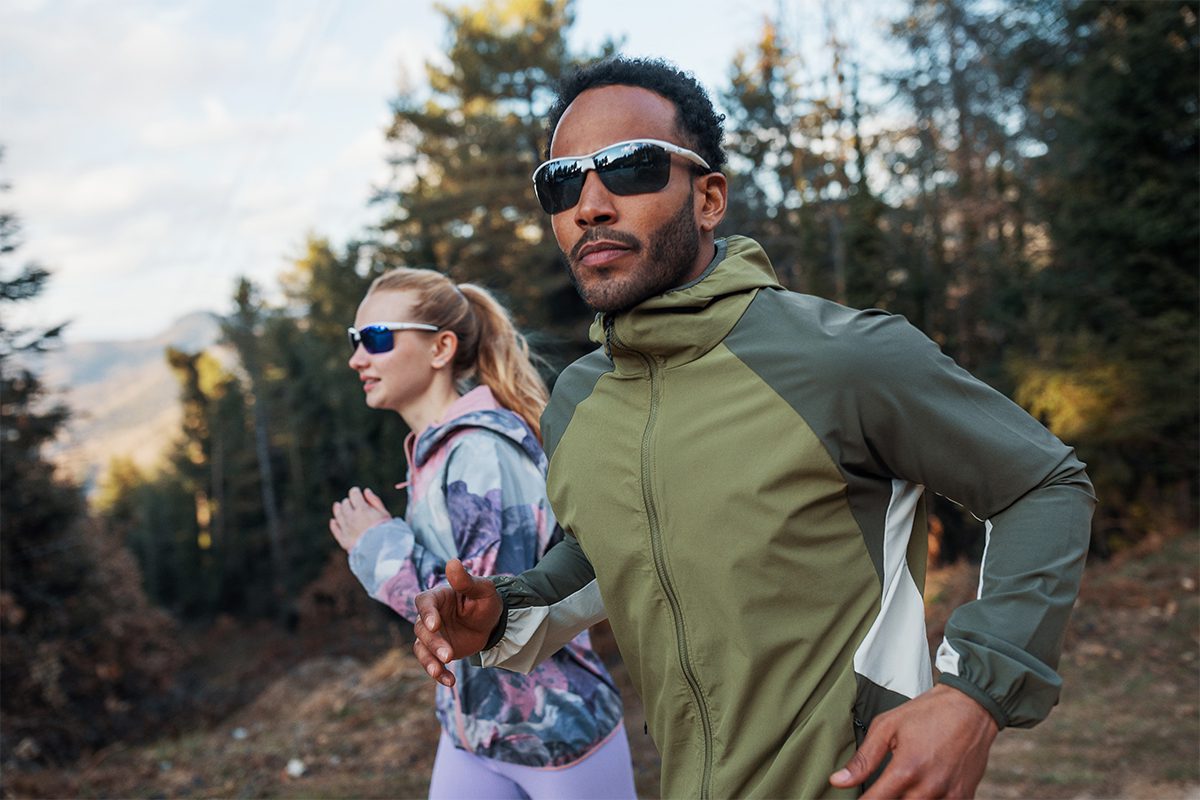 Sea2See 
Sea2See is a notable eyewear brand that has made sustainability a core principle in its business operations. Based in Barcelona, Spain, the company's mission is to combine eco-friendly materials with contemporary design, offering a range of stylish eyewear that appeals to environmentally conscious consumers. 
One of the brand's standout features is its use of recycled and upcycled materials, such as reclaimed ocean plastic and discarded fishing nets, to craft their frames. By repurposing these materials, Sea2See actively contributes to reducing plastic pollution in oceans and landfills.
Sea2See Eyewear's 'Seastainable Sunglasses Collection' 2023 comes in a wider choice of sports frames, designed for an extensive range of land and water sports. Produced in Italy in Sea2see's signature material created from 100% upcycled marine plastic, the seven designs offer protective, wraparound constructions which are ultra-resistant and lightweight. 
Designed to suit the sports enthusiast who loves nature and is committed to protecting it for the future, the Sea2see "seastainable" models come in a range of sizes with adjustable temples that will provide a snug and comfortable fit around
the head.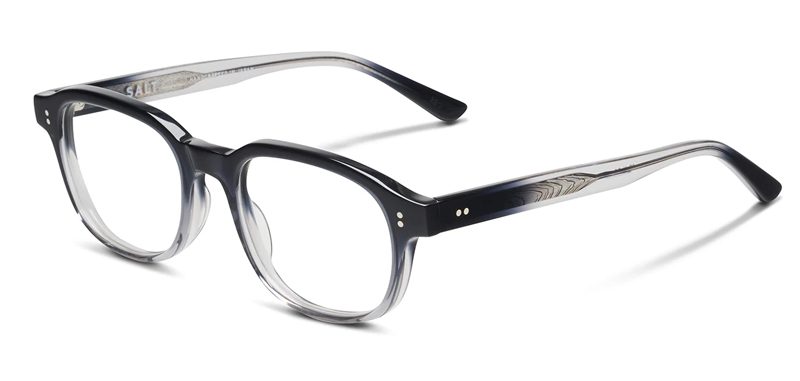 Salt
Salt Optics, based in California, USA, stands out for its eco-conscious approach to creating premium eyewear. The brand emphasizes handcrafted frames made from plant-based acetate, derived from renewable resources. With an emphasis on quality craftsmanship, Salt Optics prioritizes durability and timeless designs, promoting a sustainable "buy less, choose well" ethos that reduces waste and encourages mindful consumption.
In the SALT Eyewear Collection 2023, the brand introduces a selection of sure-to-be-classics to their RX line. SALT continues to utilize their exclusive Japanese acetate colors, which can only be found in their products. Additionally, their metals collection features premium Japanese aerospace grade titanium. The brand remains dedicated to using only the most exceptional handmade cellulose acetate in the world. This acetate is meticulously crafted from cotton seeds and wood pulp, making it hypoallergenic and environmentally sustainable.
These eyewear brands have taken significant strides towards embracing sustainability, incorporating eco-friendly materials and ethical practices into their production processes. Their commitment to preserving the environment and supporting various social initiatives sets a positive example for the fashion industry, proving that style and sustainability