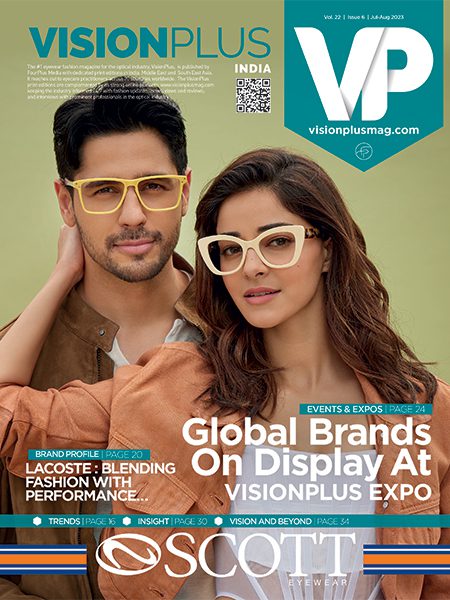 Lacoste Blending Fashion With Performance
Lacoste unveils their new Spring/Summer Collection for 2023
Since the invention of its iconic Polo shirt in 1933, Lacoste has been a pioneer French brand that has successfully united the worlds of sport and fashion. In line with its commitment to sustainable initiatives, Lacoste has unveiled its sun and optical eyewear man collection for SS23.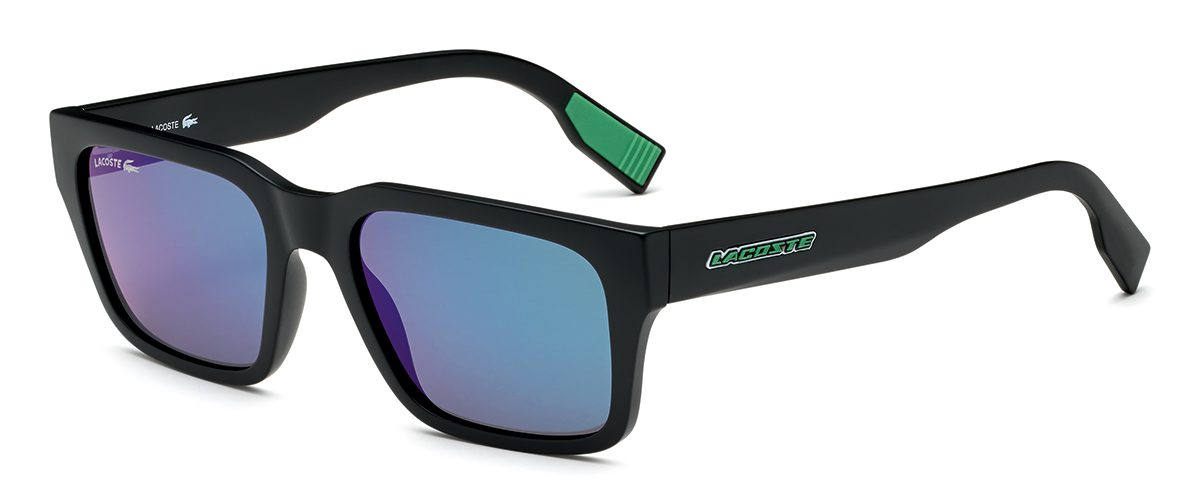 The latest collection showcases the brand's innovative approach through refined silhouettes, a blend of materials, and distinctive motifs. This assortment is defined by its sophisticated shapes and material combinations, embodying a harmonious blend of sports heritage and urban allure.
Part of these sporty fashion silhouettes are made with lightweight plant-based resin, which makes them comfortable to wear and resistant. The new material, Arkema PeBax® Clear 1200 Resin, contains advanced, bio-based carbons made from castor beans, exemplifying the brand's dedication to sustainable initiatives and reflects the increasing demand for eco-friendly fashion products.
Sport goes beyond physical boundaries, igniting a passion for movement and liberation in our lives. Whether on the court or in the streets, it unites individuals from diverse backgrounds, fostering a sense of mutual respect and admiration for their unique styles. With its iconic crocodile emblem, Lacoste embodies this spirit of unity and embraces the elegance that knows no cultural bounds. Its timeless appeal effortlessly transcends generations, captivating hearts across different cultures and leaving an indelible mark on the world of fashion.
In 2023, Lacoste commemorates its remarkable 90-year journey with a groundbreaking campaign titled "Impossible Encounters." This visionary initiative unites the diverse cultures from around the globe that have played an integral role in shaping Lacoste over the years.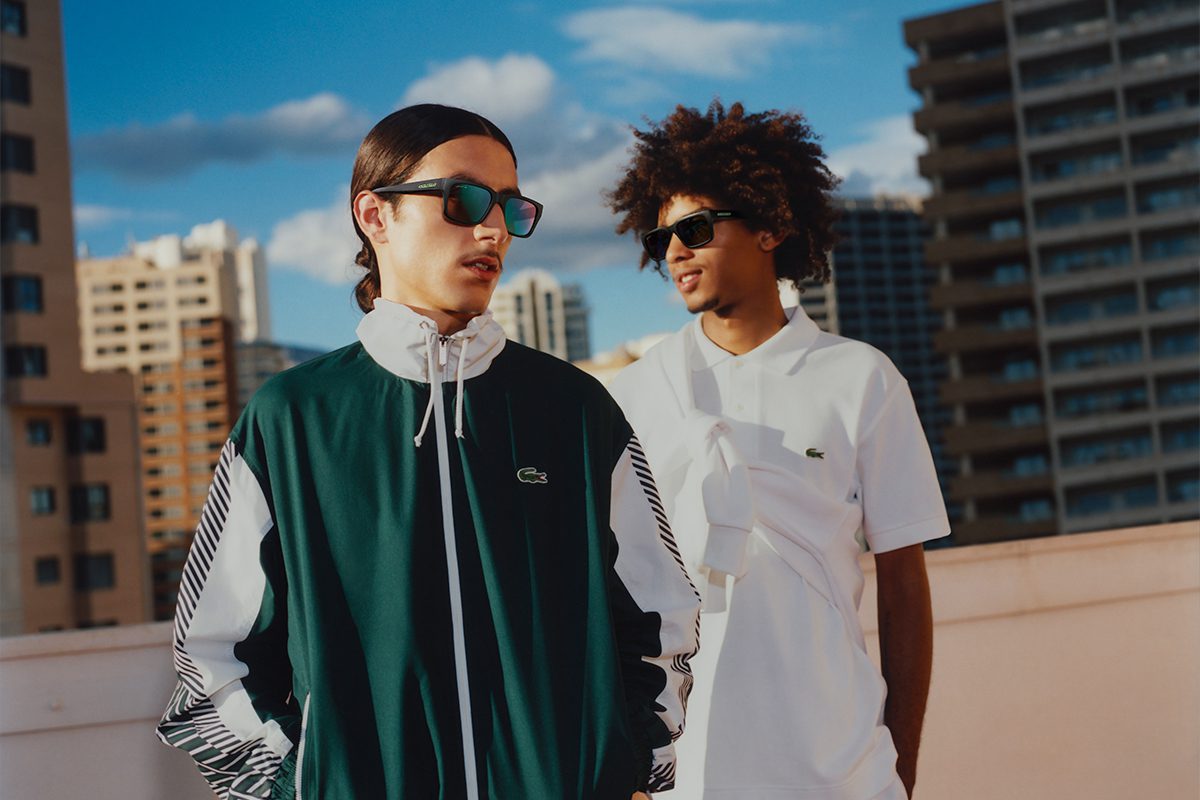 The iconic crocodile has not only influenced people, but it has also been influenced by communities that have creatively shaped and reimagined the brand's essence to align with their aspirations. For this year's anniversary, Lacoste travels the world to celebrate eight subcultures, to highlight both their differences and their unexpected similarities. With "Impossible Encounters", Lacoste endeavors to bridge the gaps between diverse cultures, creating a harmonious fusion of ideas, inspirations, and styles. The campaign serves as a powerful reminder of Lacoste's commitment to inclusivity and its ability to bring people from all walks of life together.
Lacoste's collections are designed for men, women, and kids, with each category differentiated by occasions to wear and offering a wide range of styles to fit all personalities. All sunglasses within each segment are characterized by iconic and recognizable details from Lacoste's DNA. In every line, the brand's timeless style and sport codes are captured through a combination of creative and classic icons that invite people to play and dare at the crossroads of function and fashion.
In this Spring/Summer Campaign, Lacoste Eyewear makes a possible encounter between two communities: the 'Rap Devotees' and the 'Tennis Fanatics'. The first group represents the originators who established Lacoste's deep connection with street culture. This community brings an edgy, dynamic spirit to the brand, showcasing the vibrant energy that stems from the streets. The second group, hailing from New York, finds their bond through sportsmanship, competitive spirit, tennis club culture, and fashion.This community adds a touch of elegance, sophistication, and athletic prowess to Lacoste's DNA.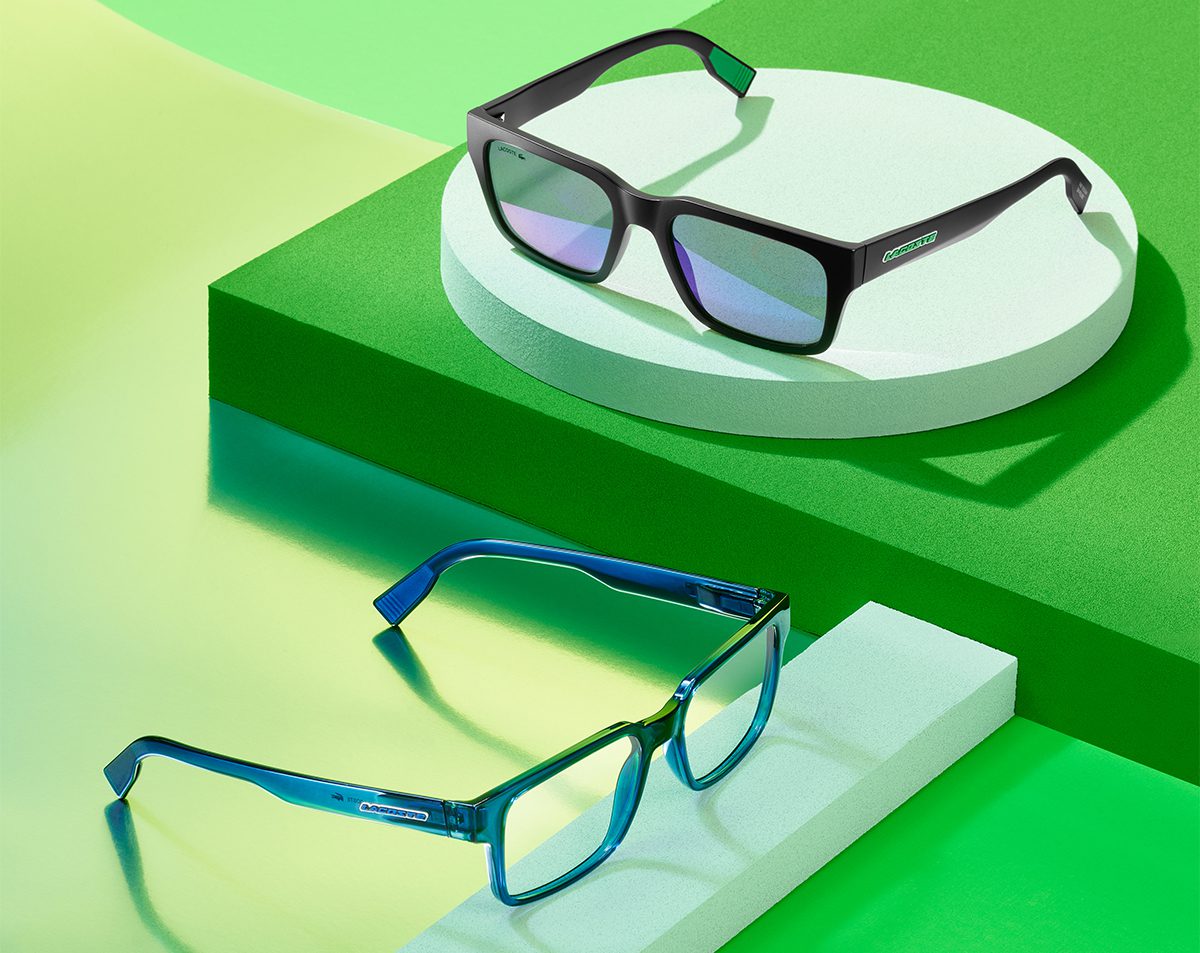 The new SS23 collection includes two styles inspired by these distinct styles and cultures: L6004S_002 and L2927_400.
The L6004S is made with bio-injected material and featured in matte black, blending typical features of the Active Line collection with a sporty fashion fusion. The model's urban, rectangular shape is matched with squared temples, with the bold Active logo marking the brand's identity further enhanced by a matching rubber detail on the inner side of the temple tips. The seamless integration of sporty fashion and performance in this style makes it a versatile choice for any occasion.
The L2927 is also made with bio-injected material and featured in blue, bringing a new concept to the Active Line with its urban rectangular shape combined with squared temples featuring bold Lacoste branding on both temples. The frames are created with Arkema Pebax® Clear 1200 resin, which contains 90% renewable carbon, making this style extremely lightweight, flexible, and impact-resistant. This style is perfect for men who want to stay trendy and fashionable while wearing glasses that are durable and comfortable.
Different easy-to-wear color combinations are available for all styles, symbolizing the authentic sport-inspired DNA of the brand. With Lacoste's new SS23 collection, men can enjoy eyewear that not only complements their style but also fits their active lifestyle. The collection's designs are perfect for those who value both fashion and function and want to make a statement while staying true to their roots.
Lacoste's dedication to sustainability is reflected in the use of plant-based resin and renewable carbon, demonstrating the brand's commitment to reducing its carbon footprint. The brand's iconic crocodile logo is recognized worldwide, connecting all cultures and promoting respect for each other's style. Lacoste's elegance transcends cultures and generations, making it a timeless brand that never goes out of style.