'Make In India' Can't Just Be Possible By Slogans Or Propaganda Of Opposing Chinese Products, Says Deepak Shah
Deepak Shah, the founder member of one of India's most popular eyewear product manufacturers, Deepak Intercontinental LLP. was born in the family of a freedom fighter. He had joined the family business of wholesaling optical products in as early as 1975. In less than five years he and his two brothers started a manufacturing unit of plastic frames. Soon the unit introduced the then-popular brand's SONAR and Beaumond and continued the growth story of his company to etch a name for quality optical product manufacturing in India.
VisionPlusMag.Com met up with him to get his expert views on current relevant subjects connected to optical industry like the Covid19 effect on business, the manufacturing activity position in the country and the trending talk on 'Make in India' and how it can be achieved.
Asked candidly about his personal and business background Deepak Shah proudly says, "My upbringing was in a family with an ideology of Atmanirbhar. At the time of Azadi. My father Late ChanduLal Shah was a freedom fighter and till his death he wore khadi clothes which was woven in our own village. My wife Parul who is a homemaker, my son Rushabh, my daughter in law Shalu and my grandson Yukt, together make my family. Except Yukt who is just one year old, we all contribute in running of our business but yes, Rushabh who is also a Chartered Accountant heads the company Deepak Intercontinental LLP. The factory is situated at Surendranagar and latest plant in Ahmedabad in Gujarat."
Having started his business activity in 1975 with his two elder brothers in wholesale trade, in 1979 they started their manufacturing unit at Surendranagar with a vision to make international brands in India. "We did nothing short of a miracle in the optical industry in the early nineties by introducing them to well-known brands SONAR and Baumond. Soon, we brothers separated with me getting the responsibility of running the factory. I faced a tough time in the manufacturing segment in the earlier days but then slowly and steadily we started getting big opportunities that helped us establish ourselves as one of India's best-known manufacturers of acetate frames catering to Indian as well as global markets. In the meantime, we also launched our own brands of which Page 4 is still popular in the optician community" he adds.
Check out the exclusive video below:
Moving on to the conversation concerning the current situation of the effect of Covid-19 on optical manufacturing and retailing, his thoughts clearly resonate a positive tone. "What I can say is eyewear demand can only be delayed but can't be stopped or left aside permanently. It's more of a necessity in life. So those who have not brought during this tough time, for this reason, will have to buy them which they must have already started. Further, I would like to add that as people may get price-conscious, the demand for luxury eyewear may fall in the coming days and Indian-made product may find a better market."
The good news according to him is, the world as a whole is looking for newer manufacturing destinations and India has a golden opportunity to develop itself as a hub and a destination for manufacturing quality products.
We asked him as to where does he place his company in comparison with other manufacturers in India for which he said, "We don't want to compare ourselves or my company with any other manufacturers in India. Everybody is doing well and will continue doing well. We can tell you we are doing our very best. For the last four years, we have been participating in MIDO and that lead us to think and help move forward in whatever we are doing in the direction of where we want to reach - our goal, I mean" adding "As of now, our plant is with thirty thousand sq feet built-up area and we are equipped with all the high tech machinery - from cutting-sheet to packaging. We have updated all the machinery with systems in place. So we have made a place for ourselves as a dependable quality products company in the country."
When we asked him why 'Made in India' products don't get enough recognition in the market and what is the difference between an India made product and a China-made product, Deepakbhai brushed aside the question saying made in India products were getting recognition even earlier as they are now. But according to him in past, made in India products were recognised only for quality and durability but used to lack in finishing and packaging. Chinese products on the other hand, though lower in quality of raw material, were better in look and finish and were also available at a lower price. This affected a lot to products manufactured in India. But in last 5-years, the Indian manufacturer has improved a lot to overcome this limitation. Many manufacturers in acetate and TR industry brought upgraded technology to improvise quality and consistency. And it is doing fairly well in these days, he says adding "We have changed our technology to meet the current requirement and are trying to advance our skills to manufacture better Indian made products which we believe are no less in comparison to the products made outside India. I am talking more about acetate products here. As for metal, it's only Rajani frames makers who seem to have taken steps to upgrade their technology. This may be because Mumbai is the base for metal varieties and with the real estate prices in Mumbai being too high for survival, it could be a big challenge to face."
His expert view on the Indian market and customer behaviour is that India is country of youth and Lenskart has understood the psychology of youth and accordingly played well in the market with products, way of purchase and branding to attract them like nobody else. Previously people used to buy eyewear as a necessity and now it is seen as a fashion accessory as well. Also, people used to ask for a durable product while today because of the OTT platform, media marketing and awareness of consumer they want trendy products. And most importantly the percentage of loyalty towards a particular brand or optical shop is decreasing. To retain one's customer, one needs to be very vigilant and stay on par with the market.
To another question, whether India can become an eyewear manufacturing hub like a China, Korea or a Japan, this is what he said "For Eyewear industry, 90% of raw materials and technology is being imported so it is a difficult task but it's not impossible. If all the manufacturers are determined and decide to be competitive at prices while being dedicated to giving good quality, we can definitely do well in the next 5 to 7 years."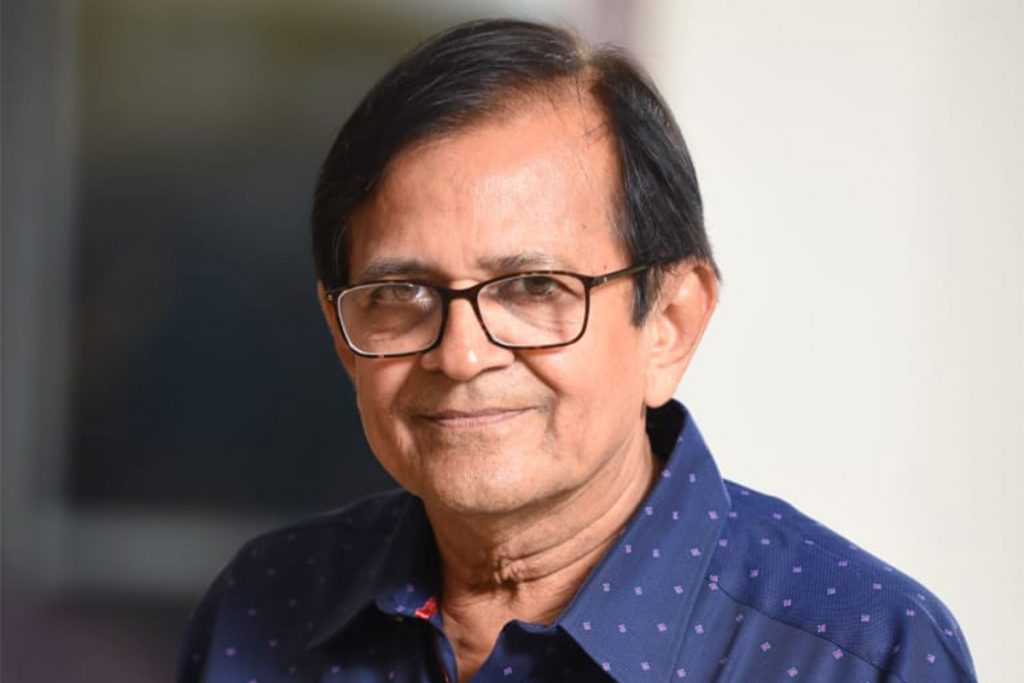 "What according to you is India's strength, weakness, opportunities and threats in the 'Make in India' proposition?" We asked and here's his response:
"Strength, I would say is the size of the youth population of India which is a good growing market and second, the government's support for the past 15 years in this direction to the industry. Weakness is, our production base is still very small compared to the world standards. Because of which, the raw material and ancillary industry are not developed in India. As for the opportunities, I would say, in the current scenario of the stand-off with China with the sentiments running high not to purchase 'Made in China' products, we have a golden opportunity. As for a threat, if we don't react now, countries like Vietnam, Taiwan, Bangladesh will grab the opportunity and we will stay where we are."
As a suggestion to achieve the goal of 'Make in India', a success, Deepakbhai said, "We are living in a competitive world where 'Make in India' can't just possible be slogans or mere propaganda of opposing Chinese products. It has to be achieved by delivering value for money quality products in the market and this can be achieved only by using the latest technology. So learning from this and as a step forward, we need to have technology exhibitions in India. And till the time it is not happening, each and every Indian manufacturer must visit at least one tech exhibition every year from the world to get themselves self-updated. Having knowledge about technology and having the skill to make the best of it will be of key importance."
Deepakbhai Shah has been a man behind building one of the leading optical products manufactured in India and claims to supply products to a few well-known brands of Titan, GKB Goa, GKB Kolkata, Sterling, Bash Eyewear and Mangalsons to name a few. His knowledge about the industry happenings are up to date.
It was indeed a pleasure talking to him.