This post is also available in:

العربية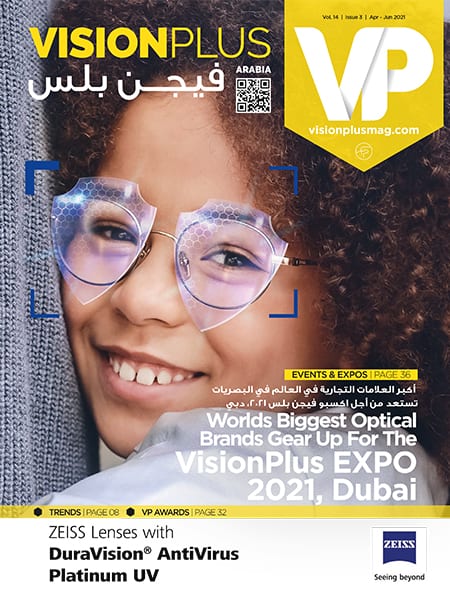 New Normal Newer Styles
Eyewear fashion seems to be looking at the new normal with a newer perspective
Yes, the new normal has definitely changed the way things are. But how has it affected the fashion sense? Well it seems in more ways than one! There's a whole range of styles that are going to be popular this year and unlike the previous years where either one shape or the other ruled the period, this time it's more a combination of shapes, colours and lenses.
The fashionistas have had more time to experiment indoors this time around and they seem to have used their energies in adding to their eyewear collection much more choices than before. But we are not complaining! It seems to have worked in the favour of the fashion industry and this time around, there won't be just one favourite style!
This new normal dictates the newer needs of the fashionista and here's what the clan would be carrying around this season.
Tinted Aviator
Another classic shape, aviators will simply never go out of style. Tired of the classic shapes that have been around? We have the perfect update for you: subtly colored lenses.
---
XXL
Another ode to the '70s, XXL square lenses are continuing to make a statement this season. Enhance the look by investing in styles with luxurious neutral tones, like rich browns and blacks, for an elevated feel.
---
Blue-Light Awareness
Now that our world has become increasingly more virtual, blue-light glasses are a must. Designed to protect the eyes from the harmful blue light found in all of our devices. Bonus: There are actually some super-chic pairs.
---
The Angular Cat-Eye
The cat-eye is undoubtedly a forever-shape when it comes to eyewear. This season, the cat-eye got a modern update by narrowing the lenses to create a more dynamic, angular look.
---
Mood-boosting Rectangles
The rectangle shape has been having a moment this year. In 2021, elevate your rectangle sunglasses with a bright-colored, acetate frame.
---
Retro Round
The nostalgia feeling of retro frames is not going anywhere this season. Update your round opticals with novelty design elements like crystal embellishments or bright-colored lenses.
---
Le Sport
This summer, there was a massive trend in sportswear. Continue this trend into 2021 by opting for a sportier frame with a sleek, performance aesthetic.