This post is also available in:

العربية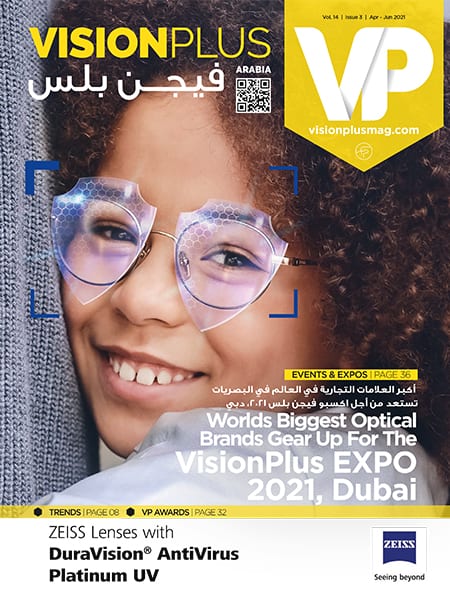 Opticians Of India Get Recognition For Their Efforts And Achievements
Apprehension, enthusiasm, and entertainment! Yes, the much-awaited event in the Indian optical industry, the ZEISS 'YOU&EYE' AWARDS 2020/21 was all of this!
Circumventing the challenges faced due to the pandemic, the ZEISS 'YOU&EYE' AWARDS was showcased on a virtual platform in the month of March 2021.
Having set high expectations with its physical event in the previous editions, which had become an annual affair for the optical fraternity in India, the real challenge was to pull off an equal stunner on the digital platform.
The theme of the show was designed around the Bollywood style awards presentation, which kept the audience engaged throughout the hour and a half program. The virtual event on YouTube Live, had all the eyeballs, with the glamour and glitz that matched any global event.
The show was hosted by Kaizeen Bolar along with star performer — Bollywood singer, Nakash Aziz. His witty presentation style, along with his trademark musical performance, entertained and enthralled the audience.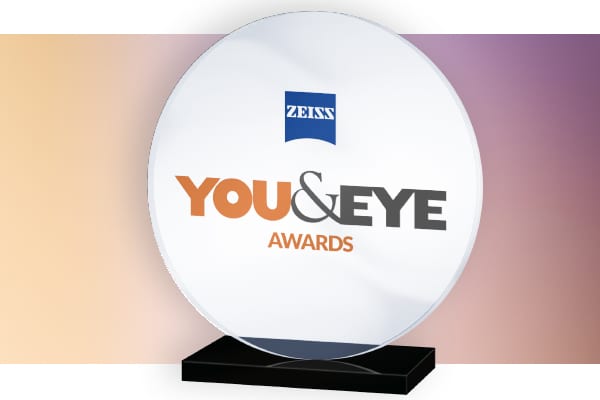 Mr. Siraj Bolar, CEO of FouPlus Media, saying the ZEISS 'YOU&EYE' AWARDS has a very special place in his heart, acknowledged the effort of the opticians in giving life to the India optical industry.
He said that he felt honoured to have this opportunity to felicitate the best optical retailers of the country on this platform.
His enthusiasm was evident when he proclaimed that these awards were not any less than the Filmfare Awards for the optical industry, likening it to a popular movie awards show in India..
Based on the feedback from the industry for the presentation, one can certainly agree!
The award categories included
Best Eyewear Retailer

Best Store Display & Design

Best Marketing Initiative

Excellence In Customer Support

Excellence In Clinical Support

Best CSR Initiative

Lifetime Achievement Award
A total of 34 awards were won by the best opticians across India.
With separate segments for all-India retail chains, as well as independant or boutique stores from large metro cities and non-metro cities, the ZEISS 'YOU&EYE' AWARDS has played a pivotal role in setting new standards in optical retail.