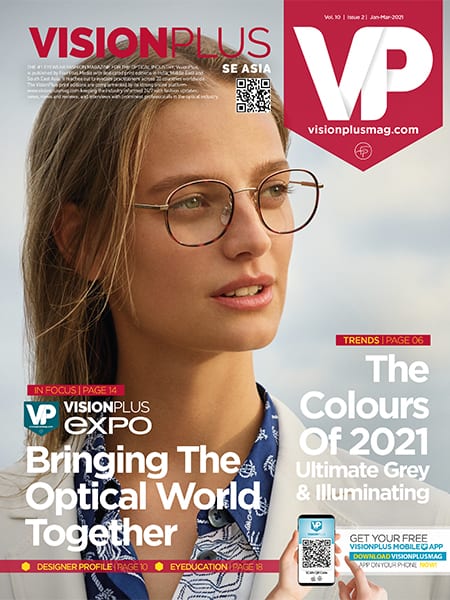 2019 marked Vera Wang's 30th anniversary as a brand, a celebration of three decades spent at the forefront of fashion. Let's find out a bit more about Vera, the person and Vera Wang, the brand.
Vera Wang has created a unique aspirational world that alludes to sensuality and youthful sophistication. Exquisite details, intricate draping, and a nonchalant sense of style characterize the Vera Wang aesthetic. 
Vera Wang, a native New Yorker, understands women who embrace fashion. By age 23, Vera was the youngest ever Vogue fashion editor and stylist, where she remained for 16 years before moving to Ralph Lauren as a design director. In 1990, Vera Wang opened her first flagship store on Manhattan's famed Madison Avenue, introducing fashion to the bridal industry with revolutionary designs and refined detailing. Since then she has expanded her collections to include ready-to-wear, footwear, eyewear, fragrance, flowers, fine china and crystal, silver and gifts, bedding, fine papers, and her first book, Vera Wang On Weddings. 
Wang has made wedding gowns for public figures such as Chelsea Clinton, Karenna Gore, Ivanka Trump, Campbell Brown, Alicia Keys, Mariah Carey, Victoria Beckham, Sarah Michelle Gellar, Avril Lavigne, Hilary Duff, Khloe Kardashian and Kim Kardashian. Wang's evening wear has also been worn by Michelle Obama.
She has designed costumes for figure skaters, including Nancy Kerrigan, Michelle Kwan, Evan Lysacek, and Nathan Chen. Kerrigan wore Wang for the 1992 and 1994 Winter Olympics, Kwan for the 1998 and 2002 Winter Olympics, Lysacek for the 2010 Winter Olympics, and Chen for the 2018 Winter Olympics. Wang was inducted into the U.S. Figure Skating Hall of Fame in 2009 for her contribution to the sport as a costume designer. She designed the uniforms worn by the Philadelphia Eagles Cheerleaders.
She was awarded the Council of Fashion Designers of America Lifetime Achievement Award in 2013.
Vera Wang's Approach to Fashion
Vera Wang is a master of modernity and her eyewear collection exhibits her eye for symmetry, movement  and bold gestures. Vera Wang's approach to fashion has liberated women from looking frivolous and clichéd  to stunningly gorgeous.
The Vera Wang consumer too has a unique personality. She follows runway fashion and is captivated by the romance of Vera Wang's design mastery and fashion authority. Appreciates details and seeks beautiful color combinations that are both imaginative and chic. She aspires to wear a Vera Wang gown to create a special day of beauty indulgence, like a celebrity walking the red carpet or a model going down the catwalk. Women trust Vera Wang to make them look and feel gorgeous.


Inspiration for 2021
Vera used this season to do things a little differently. She fused RTW (Ready To Wear)  with Bridal in a single concept for Spring 2021. The collection showcases pieces that highlight what's hidden vs what's revealed - be it a heavy pearled gown shrouded in sheer fabric or luxe tuxedo jackets with cutaways to reveal sequins. This study in mixing materials showcases not only masterful tailoring, but also classic Deconstructionism.
 "I have long desired to create a collection that infused signature elements of both our bridal and RTW designs into one coherent fashion statement. This season seemed like the perfect moment to explore that objective... Sensuality and Seduction with a severe but feminine take on tailoring and boyish sporty separates....Black, ivory, and nude still remain at the core of this palette with continued floral punctuations, however this time, often veiled in tulle. Ropes of hand-knotted glass pearls are also cocooned between layers of sheer fabric. Edgy romance. These are clothes that can be worn in myriad ways and styled up or down."
Even for eyewear, those elements come into play in the form of shapes that range from feminine to masculine, but always keeping them modern and flattering. Colors and materials are often mixed by lamination or by layering to create a palette that plays on Vera's use of grounded neutrals and dark floral touches. Crystal embellishments are still key for this collection and are used in more prominent ways. Several styles in both optical and sun feature crystals that are front and center. They are built into the shape of the frame and do not shy away from making a statement.
2021 Vera Wang campaign featuring Vera Wang
Kenmark Eyewear, a leader in crafting and distributing original optical eyewear and sunglasses, is the creator of Vera Wang Eyewear products. And were they excited to share the 2021 Vera Wang campaign? Well they seemed to be over the moon when they realised that the campaign featured Vera Wang! Vera models the latest styles from all the collections segments including luxe, core, alternative fit and VWX. 
"We're so thrilled to have Vera Wang featured in our 2021 campaign," says Vice President of Marketing, Marissa Cundiff. "This is such exciting news for the collection and the imagery is beautiful.  We couldn't be more excited to release what we feel is our best campaign yet."
Vera Wang on her Eyewear Collection
Eyewear is one of my favorite fashion/beauty accessories!  Like a new lipstick or eyeshadow, a special pair of glasses can express your own sense of style, create a new persona and most of all, protect your vision....Eyewear is FUN CREATIVE EASY PERSONAL PRACTICAL! 
-VERA WANG