"Eliminating anything superfluous makes what is necessary even more unique"
With this design concept, and minimalism at its heart, Silhouette has crossed many milestones.
The success story began in 1964, when Anneliese and Arnold Schmied, armed with their vision and passion, founded the company and the Silhouette brand. Their vision: To create the most beautiful eyewear in the world and to establish a brand that would be synonymous with high quality. Anneliese and Arnold Schmied had the perfect tools for the job- he was a perfectionist with an eye for quality whilst her skills lied with the finances. Pooling their skills together, they revolutionised the eyewear market. Now in its third generation, Silhouette remains a family company through and through.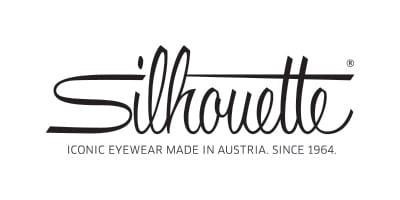 Silhouette International has been creating innovative eyewear of the utmost precision and quality for 57 years. From its roots as a small start-up, it has grown into an international market leader in the premium segment of rimless glasses. Its headquarters in Austria and the investments that have been made since the company was founded, have ensured that, over the decades, the company has continued to develop its quality leadership in the premium eyewear segment. As well as extremely high standards of craftsmanship, it has shown an unrelenting commitment to quality and design, as well as to its location in Linz, Austria.
Distinctive aesthetics often arise from the combination of two seemingly opposite poles. This has always been a hallmark of Silhouette eyewear: achieving unparalleled lightness through inner strength. Remaining true to its own identity while continually blazing new trails. Creating timeless design which resonates with the spirit of the times.
They are worn by 12 million people worldwide. Their unique look has won them 11 design awards. And so far, there have been 12 major developments of the iconic shape. We are talking about the Titan Minimal Art – the most famous rimless eyewear in the world, whose introduction in 1999 revolutionised the global eyewear market. A pair of glasses weighing only 1.8 grams – with no frames, screws, or hinges. Light as a feather.
A whole new level of comfort which to this day remains unrivalled by any other glasses. Since then it has become the icon of the Silhouette company and the inspiration behind the brand's fundamental design concept: "Eliminating anything superfluous makes what is necessary even more unique".
This dedication to creating honest eyewear which delivers exactly what the wearer needs is an integral part of the brand's iconic minimalism. You only have to pick up a pair of Silhouette to experience the difference. No other glasses are as light or as comfortable as Silhouettes – you can hardly tell you're wearing them.
Although Silhouette is still the leading supplier of rimless eyewear in the premium segment, over the last few years the brand has also seen significant growth within the full-rim segment. The company's tradition, combined with a sustainable approach, the utmost precision, an unwavering passion for craftsmanship and a commitment to its location in Austria, come together to guarantee premium eyewear that exceeds its customers' exacting standards every day.
Silhouette, the market leader in the premium eyewear sector, stands by three main pillars to create high quality products that provide perfect optical correction. Outstanding quality combined with a unique aesthetic – that's the special formula that makes the brand so desirable and explains why all eyewear wearers love its products.
ICONIC MINIMALISM
The breakthrough of the Silhouette brand and its worldwide renown is due to the introduction of the "Titan Minimal Art ". It is characterised by clear, flowing and minimalist lines. Their consistent purism forms the basis of Silhouette's entire gestalt pattern, valid for all contact points of the brand. All Silhouette's eyewear adjusts harmoniously to its wearer's face while also demonstrating remarkable stability.
NOTHING FEELS LIKE SILHOUETTE
To feel a Silhouette is to experience the difference. Immediately after trying a Silhouette, the peculiarity becomes apparent. No glasses are lighter or more comfortable than a Silhouette. Due to their noticeable lightness and cuddly shape, each pair of glasses forms a unity with its wearer. This feeling of lightness, which can be experienced at all contact points, creates that certain "lightness of being" in the Silhouette world.
PRECISION-MADE IN AUSTRIA
The location of Austria and the associated investments since the company was founded in 1964, guarantee the continuous quality leadership in the premium eyewear segment, which has been steadily expanded for decades. Perfection through passion, the highest level of precision and a love of craftsmanship since 1964 ensure that Silhouette glasses surpass the high demands of their customers daily.
The use of high-end material for the premium eyewear enabled Silhouette to create the optimum wear and comfort through the High-Tech Titanium that is flexible, robust and light as a feather. With the use of the highest degree of precision and knowledge application of more than 50 years of experience in eyewear production, Silhouette manufactures individual elements that are joined together using specially developed processes created and carried out in Austria.
Inspired by a vision to produce premium eyewear of unparalleled comfort, Silhouette discovered materials that, as far as weight and perfect fit are concerned, set completely new benchmarks. SPX+, extremely light, super flexible yet highly durable. Perfected throughout many years of research, the brilliantly colored polymer composites are among the greatest material innovations in the eyewear industry today.
New Collection
Momentum Select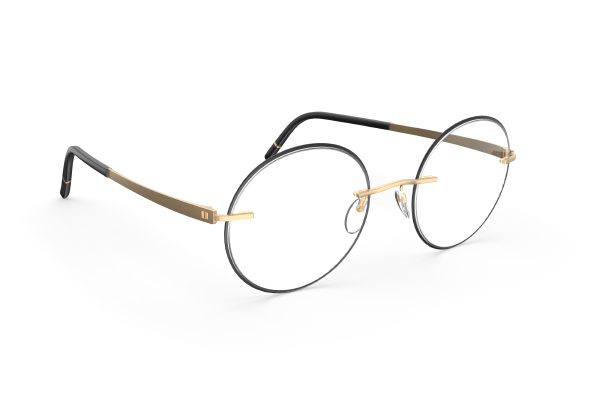 The winner of the 2020 RedDot Award, the Momentum Select collection combines the best of two worlds, offering glasses wearers all the advantages of rimless frames with all the panache of a full-rim model. The sense of style is dialled up further with a timeless and classic black and gold color combination that lends the light glasses a dash of luxury that suggests fashion-forward confidence. Harmonious proportions ensure that the glasses look as light as they feel while the ultra-thin Accent Rings add an extra touch of sophistication to the stylish frames that accentuate the wearer's chosen lens shape.
Infinity View
Silhouette has given its popular Infinity View collection a stunning makeover. Inspired by the light, translucent materials used in furniture design and architecture, the new collection offers an uncomplicated sense of sophistication. The ultralight shield frames are coated with a special finish, demonstrating that eyewear can look great and feel great in equal measure. The clear, modern design of these full-rim prescription glasses and their translucent frame, made from a polyamide shield, gives the wearer a sense of infinite vision. The model comes in four different shapes to suit any type of face, and an extensive colour palette to add sparkle to the eyes.
Sun Lite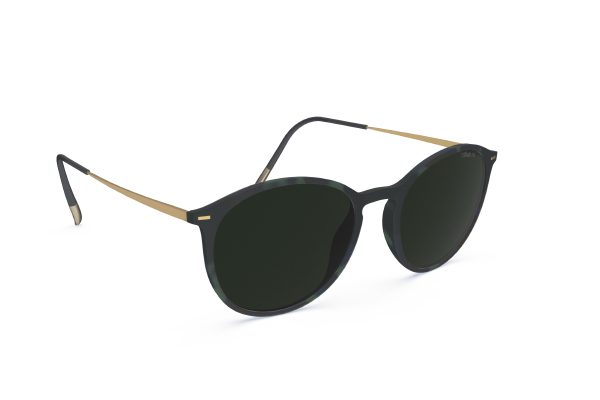 The new Sun Lite models combine a classic and modern full-rim design with the unique lightness of Silhouette that discerning eyewear lovers will love. The classic shapes fit every face shape perfectly, deftly bringing out your personality. The high-quality Sun Lite frames become absolute favourites that never go out of style.
A beguiling combination of an ultra-light full rim made of SPX®+ with classic glazing technology and tapered titanium temples give you incomparable comfort and lend the name Sun Lite to the collection, which stands out for its exceptional lightness.
With its 6-base curve, this delightful thin full-rim eyewear comes in three shapes, stylish colour combinations and mirrored lenses.
Milestones
1964: Silhouette International is founded
1983: Invention of the material SPX®
1999: Launch of the Titan Minimal Art
2000: Silhouette in Space
2016 : Introduction of Atelier Collection
2017: Launch of Silhouette Vision Sensation®
2018: Our 100,000,000th pair of glasses is manufactured
2019: 20 years of Titan Minimal Art