This post is also available in:

العربية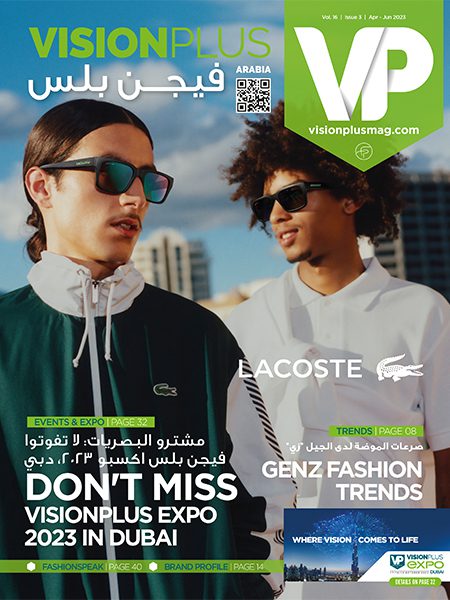 The Ultimate Accessory At The Met Gala 2023
This year's Met Gala paid tribute to the late fashion designer Karl Lagerfeld with the theme "Karl Lagerfeld: A Line of Beauty." Sunglasses have always been a staple accessory on the Met Gala red carpet The Met Gala is one of the largest events in the fashion world, where A-list celebrities, fashion icons, and designers come together to showcase their best looks on the red carpet. This year's Met Gala, held as always at the Metropolitan Museum of Art in New York City, was no exception. This year's theme, "Karl Lagerfeld: A Line of Beauty", was a tribute to the late fashion designer Karl Lagerfeld. Lagerfeld passed away in 2019 and is widely regarded as one of the most influential designers in the fashion industry, having worked for some of the biggest fashion houses, including Chanel, Fendi, and his own eponymous label. While the statement suits and over-the-top dresses caught our eye, the sunglasses, of course, made a lasting impact and, in our opinion, completed these iconic looks. However, the style bonanza did not just end with the red carpet, as during the star-studded after-party on the Upper-east Side of Manhattan, A-list celebrities were spotted with pearls, pants and plenty of sunglasses. From Dua Lipa to Rihanna and Meghan Thee Stallion, the stars did not shy away from donning sunnies at night, and honouring the iconic look of Karl Lagerfeld in black sunglasses. Sunglasses have always been a staple accessory on the Met Gala red carpet, and at times, they tend to be just as stylish and bold as the outfits themselves. Let's take a closer look at some of the most memorable frames from the event.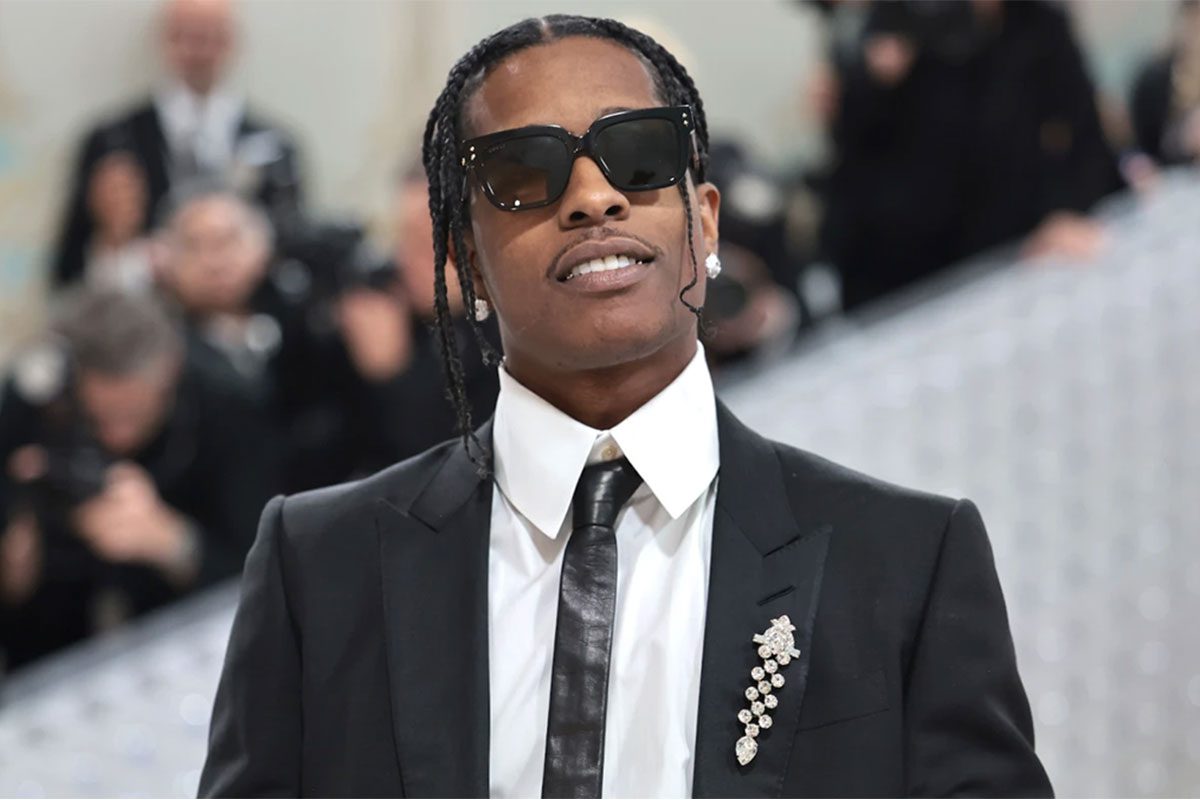 Gucci Shades Shine At the recent event, the stylish and acclaimed rapper ASAP Rocky made a grand appearance that didn't disappoint. Renowned for his trendsetting fashion choices and affiliation with the iconic brand Gucci, it was no surprise that he chose a custom Gucci outfit for the occasion. His ensemble included an eye-catching long tartan skirt layered over embroidered denim jeans, a crisp white shirt, and a dapper blazer. To complete his suave look, he accessorized with stacked belts and a pair of sleek black-framed Gucci GG1084S 001 sunglasses from the latest Gucci eyewear collection.
---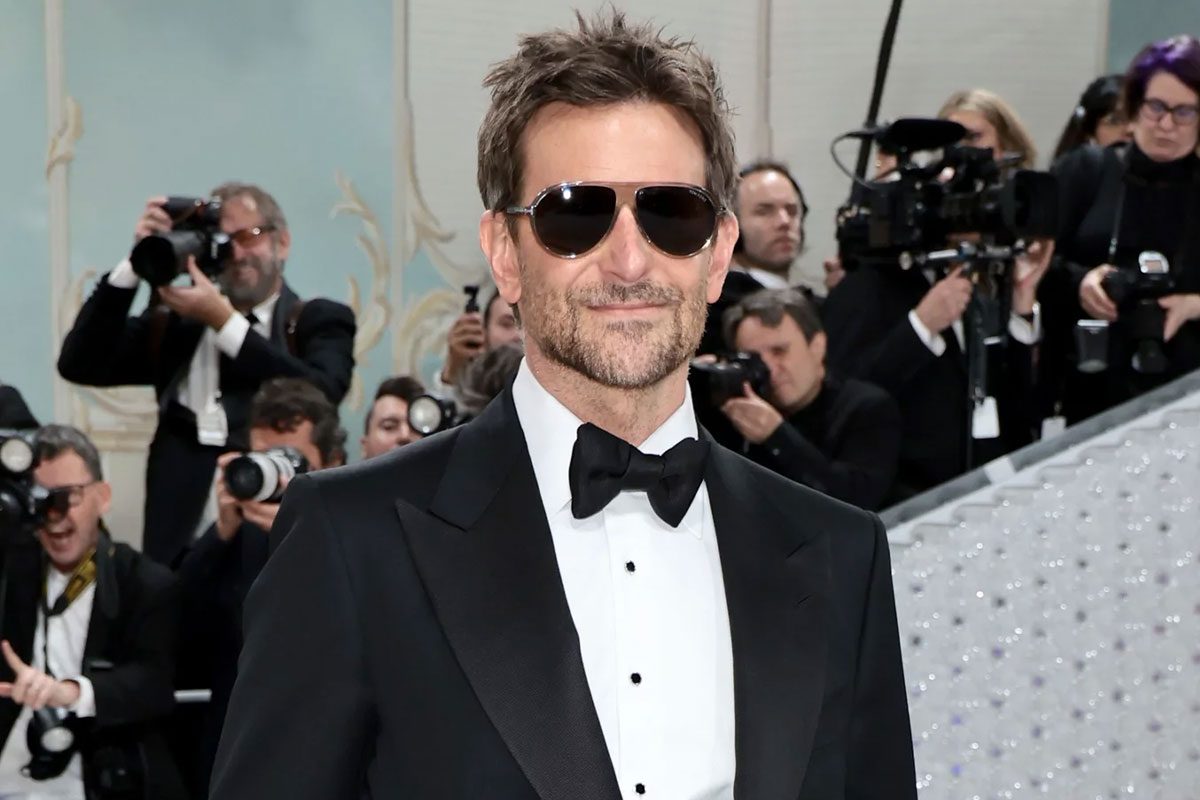 Tom Ford Triumphs Bradley Cooper caught our eye with his sharp and stylish outfit, representing the iconic brand Tom Ford. He exuded sophistication in a sleek all-black Tom Ford tuxedo, perfectly complemented by a pair of aviator sunglasses from the brand's latest collection. It was a winning combination that epitomized class and elegance. And of course, we couldn't overlook the man behind the brand himself - Tom Ford. The American fashion designer and founder showed up in a black tuxedo, accompanied by the chic and trendy Tom Ford Fausto TF711 01A sunglasses. His effortlessly cool and refined look embodied the essence of the brand, further solidifying his position as a fashion icon.
---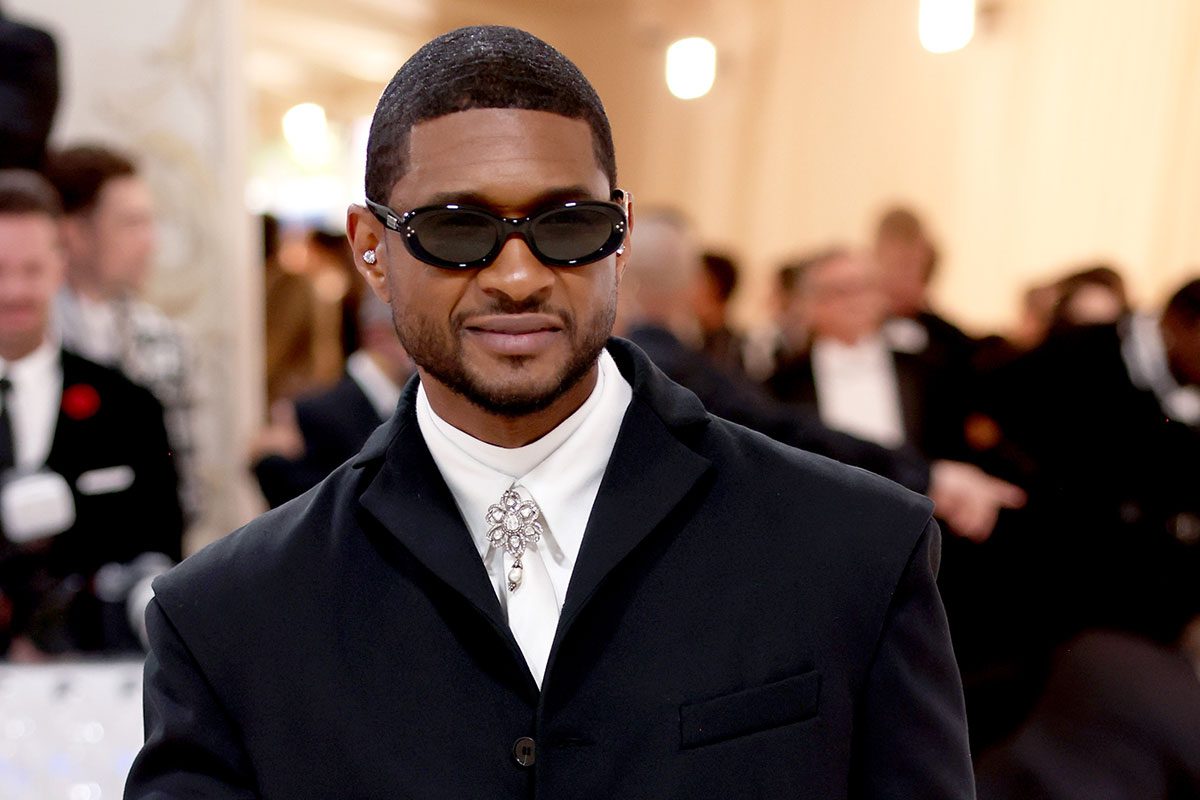 Usher's Stunning Sunglasses...
Usher, the talented American singer and actor, brought his A-game to the Met Gala red carpet, following a show-stopping performance in Vegas. In a gesture of support and recognition for emerging British designer Bianca Saunders, Usher sported a stunning Bianca Saunders tuxedo, walking the carpet with her by his side.
As a true fashion aficionado, Usher added the perfect finishing touch to his look with a pair of sleek round-frame sunglasses, showcasing his affinity for eyewear. The frames he chose were the coveted Celine CL40193I 01A, which exuded sophistication and style. Usher's appearance at the event was a testament to his impeccable taste and status as a true style icon.
---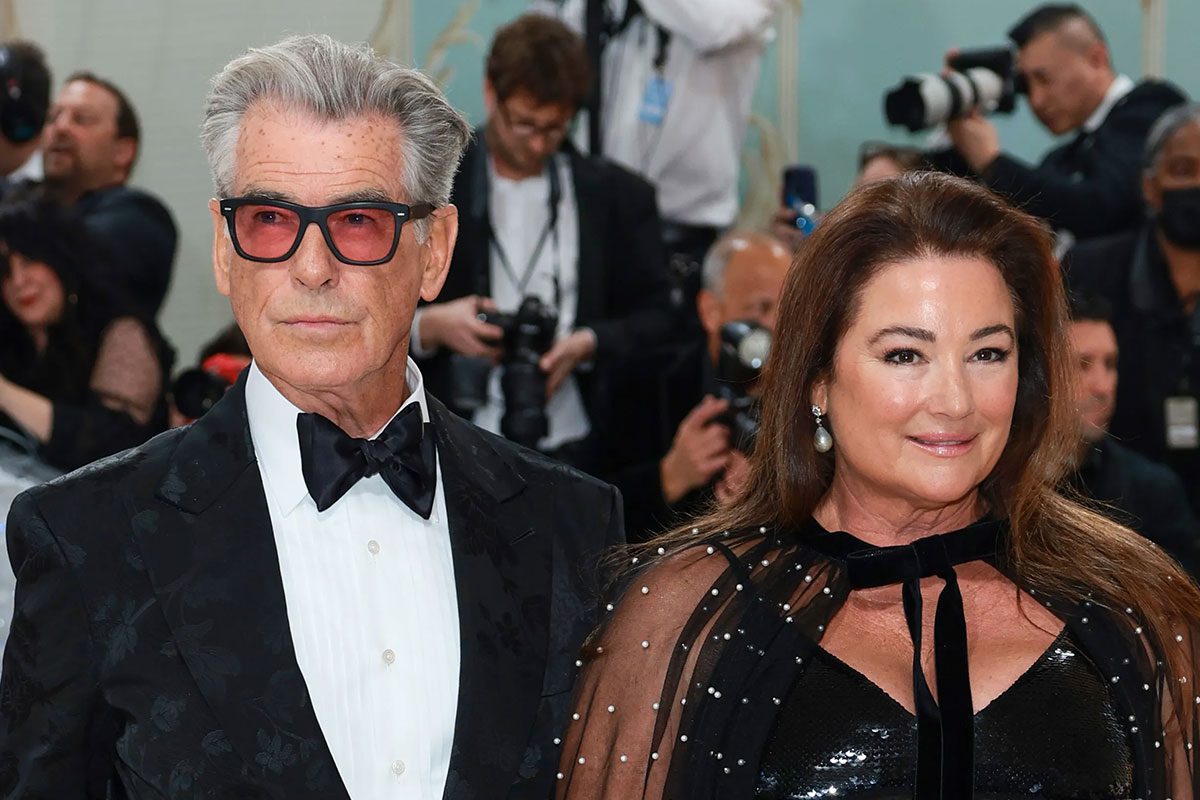 Oliver Peoples' Vintage Sunglasses...
Luxury eyewear brand, Oliver Peoples, made a statement on the Met Gala red carpet this year with their vintage-inspired designs. Among the celebrity sightings were two notable figures - Swiss professional tennis player Roger Federer and Irish actor and producer Pierce Brosnan.
Federer rocked the Oliver Peoples Lachman Sun OV5419SU 1005/P2 Polarised frames, adding a touch of sophistication to his ensemble.
Meanwhile, Brosnan and his wife made a stunning Met Gala debut, with the actor sporting the stylish Oliver Peoples Oliver Sun OV5393SU 1492/P1 frames, complete with bold red-tinted lenses. It's clear that Oliver Peoples' timeless designs continue to impress and appeal to those who seek to elevate their style with a touch of vintage flair.
---
Maluma Wears Bottega Veneta...
Columbian singer and actor Maluma made quite the impression at this year's Met Gala, with his impeccable sense of style and fashion. He was hailed as one of the best-dressed males at the event, thanks to his stunning two-piece ensemble from Hugo Boss.
The sleeveless grey top and matching trousers were perfectly complemented by his choice of eyewear - the elegant and sophisticated Bottega Veneta BV1101S 001 frames with a cat-eye design.
Maluma's fashion-forward approach and attention to detail were on full display at the Met Gala, cementing his status as a style icon to watch out for.
---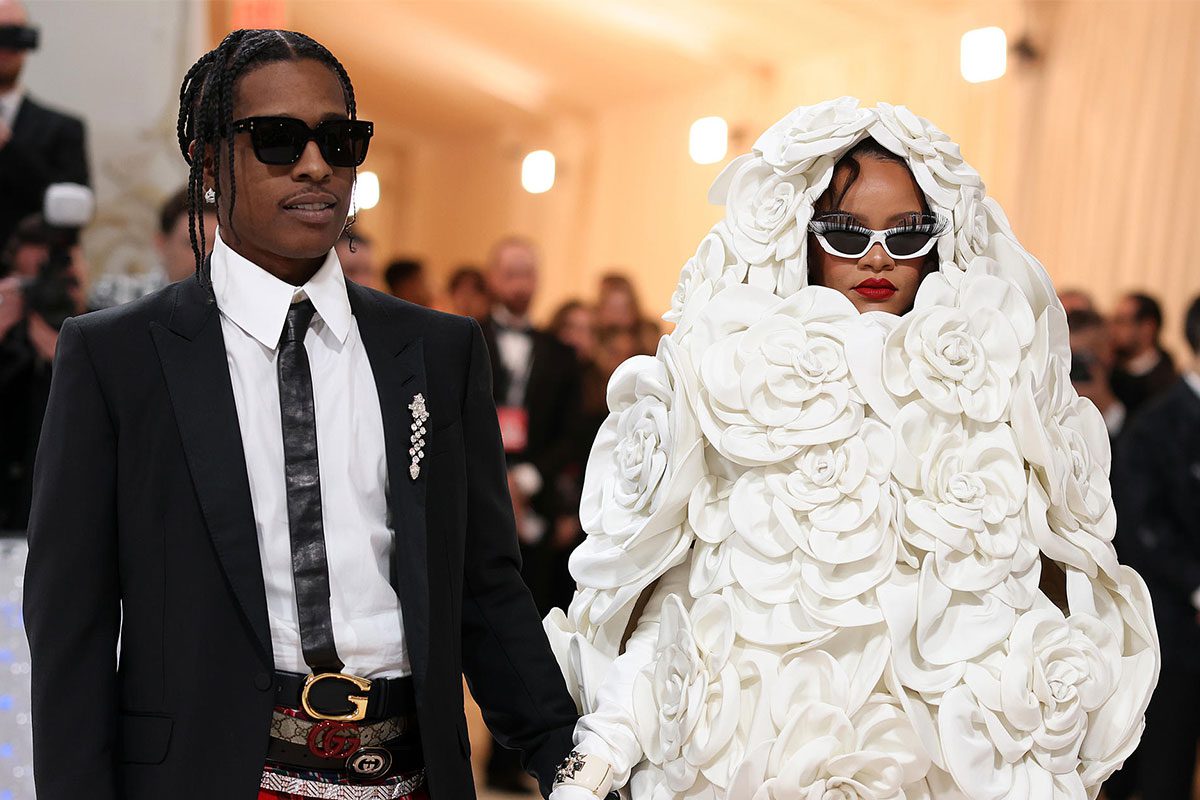 The Best Of The Gala Of Sunglasses!
When it comes to style and fashion, ASAP Rocky and Rihanna definitely set the bar high at the Met Gala 2023. The power couple looked stunning in their respective outfits, but it was their eyewear that really caught our attention.
Rihanna opted for a bold and unconventional look, pairing her white Valentino gown with cat-eye frames adorned with dramatic faux eyelashes.
Meanwhile, ASAP Rocky's unique tartan/denim ensemble was perfectly complemented by his Gucci frames, which we predict will be a must-have accessory for fashion-forward individuals after seeing them on the rapper.
Together, they epitomized the ultimate definition of "a line of beauty".