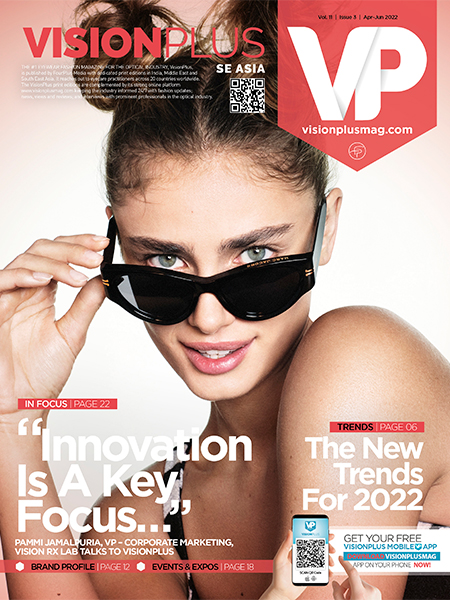 VisionPlus Awards The True Voice Of The Opticians
Experience the grandeur in the coveted platform that recognises the very best in the Middle Eastern optical business
"Fifteen of the eighteen categories that I voted for won the VP Awards last year", proudly exclaims Mohammed, an Abu Dhabi based optician. He, like several others, has been following the VP Awards and voting every year to challenge his knowledge about market trends.
And why not?! VP Awards is the only awards in the region that benchmarks the offerings of global optical brands. It tests how well the designs, the brands and the products themselves represent the taste of the optical retailers and the end consumers.
This year too, global brands are expected to submit their entries. For us, every entry is a statement by the brands that they are committed to excellence, and we applaud this. As is tradition, a select jury comprising representatives from the top retail chains of the Middle East would rate each entry and select which are worthy of going through to the nominations stage.
Only after the thorough inspection of the entry product; the brand presentation; the product design; the thought and innovation that the designer has put into the eyewear; the product quality and finish; the pricing of the product; the comfort and functionality of the eyewear; and other factors do the entries get nominated. Being nominated is a feat in itself. To be selected as the TOP 5 products in the category is considered a win by many.
The final decision, however, is of the optician. Armed with first-hand experience and knowledge of what their customers demand, opticians vote online and through printed ballot forms to select the winners. In the last edition, over ten thousand opticians voted in the VP Awards.
The previous winners' lists have included brands like Bentley, Chopard, Rayban, Miu Miu, Maui Jim, Oakley, Silhouette, Lindberg, Hello Kitty and Monogram to name a few in the eyewear segment. In the ophthalmic lenses and contact lens categories, ZEISS, Essilor, Hoya, B+L, Alcon and Acuvue have made their mark. The value enhancers for lab and retail have witnessed wins by Schneider, Satisloh, Briot and others.
This year too, we hope to see the best products and brands win and set benchmarks for others to follow.
Eyewear companies can submit their entries online on vpwards.com until July 25, 2022. Following the jury nominations, the voting by opticians would be live between August 24 to October 07, 2022.
And of course, the winners would be announced at the VP Awards gala which would be hosted by VisionPlus EXPO 2022 onOct 20, 2022. As an added attraction, exhibitors at the new, international trade exhibition also get a chance to compete in three special categories viz. Most Outstanding STALL DESIGN at VisionPlus EXPO, Most Outstanding BRAND at VisionPlus EXPO, and Most Outstanding PRODUCT at VisionPlus EXPO.
So get ready to join the celebrations as the VisionPlus Awards has opened entries across categories.