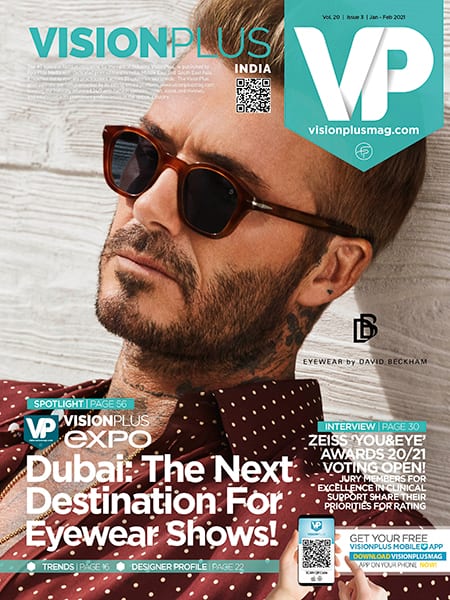 VisionPlus EXPO, Dubai: The Next Destination For Eyewear Shows!
VisionPlus brings to you an eyewear show with a difference. It's to be held in Dubai with 50 countries expected to be participating. Plan your dates for procuring international fashion brands as well as other optical products. And get to enjoy the Dubai expo 2020 attractions as well alongside...
The ambitious Dubai Expo 2020 is almost here! It's going to be an 6 month-long exploration of innovation and technology, seen as the world's one of a kind show to attract around 25 millions visitors from across the globe. Therefore this year, Dubai is going to be a new hub to reinvent all businesses that have lost some of its ground due to the pandemic and slow down in recent times. It's therefore also going to be an apt destination where global players in every business will participate in one way or another to showcase their products and services to their wider international audience.
To coincide with this mega happening, scores of trade fairs of different categories of products and services are already planned in the city.
To ensure that we do not miss this golden opportunity to promote global optical business, we at FourPlus Media are happy to announce our maiden trade fair venture VisionPlus EXPO, to be held at the scenic Festival Arena Exhibition Centre in Dubai between 26-28 Oct, 2021.
VisionPlus EXPO is designed to match the bests of optical trade fairs in the world. So, after Italy, France and Germany it's going to be Dubai which in all probability will be known as the next destination for the grandest optical fair for global optical business.
VisionPlus Expo Dubai is going to be the new optical products procurement hub for the Middle East, Africa and South Asia. Optical buyers from over fifty countries across the world will be invited to participate in this trade fair. With International Pavilions for brands from across the globe and dedicated OEM pavilions for eyewear manufacturing partners the event will showcase Technological Advancements in the optical world and the latest in the world in categories of Machinery, Instruments and Equipments. In addition to all this it will also have VP Academy Conferences and Seminars, VP Awards Night Celebrations and much more to make it more of an Optical Festival.

Why should the opticians visit the VisionPlus Expo Dubai? 
For the opticians, VisionPlus EXPO will be the closest and most convenient travel destination to visit and have first-hand information about the international brands and their procurement. VisionPlus EXPO Dubai should prove to be a new avenue to source products, from brands across the world. There are quite a number of brands of eyewear as well as lens products that you can source from the expo that can be showcased in your store and have an edge with your competitors by attracting your customers with diverse collections.
VisionPlus EXPO Dubai is going to be a hub for Global Brands, Manufacturers and Distributors of Optical Lenses, Spectacles and Sunglasses, Contact Lens Products, Optical Technology and Machinery, Instruments and Equipment, Optical Accessories, Eyecare Products, Private Label Manufacturers and Raw Material Suppliers.  It is not something any optician should miss out on. 
---

Be a part of the Global Eyewear Shopping Festival, Dubai
The beauty of this event is that it is going to culminate into a month-long Global Eyewear Shopping Festival coinciding with the many attractions that are in store at the Dubai Expo. So for the visitors, this is going to be a business-cum-pleasure trip which can be planned with their families. Visitors get to enjoy Dubai and its splendour, in all its glory, and have a happy shopping experience and take back home happy memories.
---
To exhibit, contact: Zahra Amir, Show Director - VisionPlus EXPO 2021
vpexpo@fourplusmedia.com | +971 56 3558 557
---