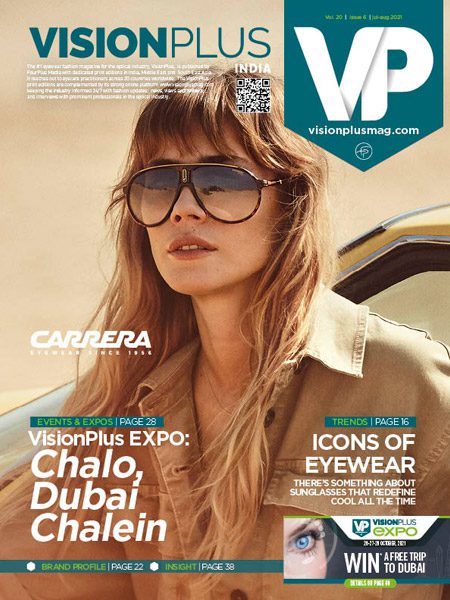 When Boss Speaks, People Listen!
Hugo Boss began its serious foray into suits in the 1960s. Instead of the heavy fabrics, they accustomed German men to, Hugo Boss' suits were made from lightweight Italian fabric,  revolutionizing men's suits in the country
What also put Hugo Boss on the map was the cut of the suit. A trained eye can look at a Hugo Boss suit and recognize the brand simply from the cut. It's more modern and stylish than other brands. It offers the perfect way to stand out from the crowd. And so does their eyewear
Let's take a trip back in time to 1997 when some of the fashion world's top labels were exposed as Hitler's close associates. One of the names in the list of 51 was Hugo Boss. The company, in response, owned up to the tag of being 'Hitler's favourite tailor' and apologized to the family who were "mistreated" while making uniforms during World War II – but not before giving their story in the form of a tell-all book.
Political motivation or business acumen, Hugo Ferdinand Boss career began as a simple tailor in a small shop owned by his parents, incidentally both lingerie specialists. He found his company at the age of 33 with around 30 employees after World War I with dresses and simple work shirts as its specialty.
A far cry from the world famous label that today fascinates millions, Hugo Boss fashion transcends place, people and culture. So much that the brand is a synonym of style and elegance today. From Jonathan Rhys Meyers to Orlando Bloom and Gwyneth Paltrow, many celebrities have endorsed the brand today which has come a long way in consistently striving to stay ahead of the trends, at all times. Clearly, the company's hold on the fashion world is so immense that when the Boss speaks, people listen!
DOWN MEMORY LANE
Born on July 8, 1885, Hugo F Boss was the fifth and youngest child of Heinrich and Luise Boss.The couple jointly owned a lingerie and linen shop in the Swabian town of Metzingen in Germany. Hugo, who is said to have taken a liking for clean, classy finish right as a child, started his own career as an apprentice to a merchant in the background of World War I, briefly enlisting his services in the army.
He returned to manage his parents' business, and later opened his clothing factory in 1924 in Metzingen.
The factory employed around 25 seamstresses who made all kinds of garments by hand – from simple shirts to traditional southern German loden jackets. One of the company's first major commissions was for a large batch of shirts for the Munich-based textiles distributor Rudolf Born, which also included brown shirts for Hitler's dreaded National Socialist Party. While most likely unaware of the shirts' intended purpose, Hugo F Boss advertised his company during the mid-1930s as a 'supplier of Party equipment since 1924,' - a move that raised the storm many decades later. This seemingly innocuous move back then helped Boss to bag a deal that would see him through the turbulent times of a second world war.
Boss died in 1948 in his hometown of Metzingen and his son-in-law Eugen Holy took over. In the 1960, Eugen helped the company make the transition to suits, a line that transformed Boss into a global player. Of course, it was Eugen Holy's sons, Jochen and Uwe Holy, who began gradually shaping Boss into the international name it is today.
THE BOSS COMES TO TOWN
By 1977, the company was making smart suits with extremely narrow shoulders and two-button, single-breasted blazers, within Germany and worldwide. These slick suits fit well and came to be known as the Boss' suit. You weren't someone till you wore a Boss – was the general opinion amongst the fashionably forward crowd.
Hugo Boss or Hugo or Boss?
Originally all sitting simply under the HUGO BOSS umbrella, in 1993 the collection divided its range into lines HUGO, BALDESSARINI and BOSS as part of their tri-brand strategy.
Six years after the creation of the two sub labels HUGO and BOSS, in 1999 BOSS Orange a sports and leisurewear range was launched. The collection flanks both the classic styling of the BOSS label and the more progressive HUGO line. Another from the family of BOSS sub brands, BOSS Golf Wear, is designed in 1997 following the brands success in golf sponsorship, this collection was later to be renamed as BOSS Green. 
Fast forward a decade to 2017 and the company strips back the number of labels to the original BOSS and HUGO, with BOSS Orange and BOSS Green being integrated into the BOSS core brand as of the SS18 collection.
Today the brand has been significantly simplified, into both BOSS and HUGO. Within the brand of BOSS there is an Athleisure, Business and Casual collection; formally labelled as BOSS Orange and BOSS Green. If BOSS Green was your go-to, you'll now be looking for Athleisure and if BOSS Orange was your bag, it's now the Casual line you'll want. HUGO is the sister brand to BOSS, both sitting at the top of the HUGO BOSS empire. Focussing on more trend-led pieces, HUGO weaves between smart and casual for a range that included everything from must-have sweatshirts to vibrate, printed shirts. Including both menswear and womenswear, HUGO has all the signature details and the same expert craftsmanship but infused with trending finishing touches.
Foray Into Eyewear
In 1989, the brand began its eyewear range. Boss' innovative designs and classic elegance made it a hit once again. Some of its innovations like Boss Black 2012 Asian fitting eyewear collection, which the company created for the fast-growing Asian market, was a classic.
BOSS Eyewear Spring/Summer 2021 Eyewear Collection
For Spring/Summer 2021, the BOSS Eyewear collection for men and women introduced new sunglasses and optical frames with sophisticated constructions elevated with signature details. Innovative combinations of materials add contemporary touches to the classic frames, offering a refined sense of personality that's found throughout the collection. For him, the season offers classic designs as well as new sports-inspired shapes, each available in a wide range of colors, while the collection for her includes lightweight and feminine shapes offered in a subtle color palette.
Featuring ORLANDO BLOOM
Carnival Row star, Orlando Bloom, is the BOSS Eyewear ambassador for Spring/Summer 2021. Best known for his work on the Lord of The Rings and Pirates of The Caribbean franchises, Bloom is a world-renowned icon. His noteworthy and influential sense of style creates an undeniable synergy between the actor and the BOSS man, making him the perfect choice to wear the signature sunglasses and optical frames from the Spring/Summer 2021 BOSS Eyewear collection. 
"Eyewear to me is always the essential complement of an outfit," says Bloom, "Your eyewear should reflect the way you are dressed and the way you feel, either in a bold or in a relaxed look. BOSS eyewear perfectly brings together comfort with elegance and functionality, which I always appreciate".