In April 2017, the eyewear retailer and eye-care specialist Grand Optics is celebrating 20 years in the Middle East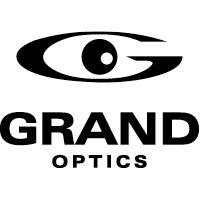 Since Grand Optics' inception in 1997, by the founder & CEO Shawqi Ghanem, the company has been fully dedicated to their clientele and focused to further strengthen its position as the trend-setting and most trusted optical services provider in the region. Throughout its twenty years, Grand Optics has captured the imagination of customers across the UAE, Oman, Egypt, Bahrain, Lebanon, Saudi Arabia and Qatar – and has offered the latest styles in eyewear and the most advanced technology in eyewear.
Having started with one dedicated showroom in Dubai in 1997, Grand Optics has developed more than 60 unique concept stores in prime shopping destinations across the Middle East, employing over than 350 staff members. Grand Optics has become a powerful household name in optics – the retail concept integrates a portfolio of luxurious and trendy eyewear brands with a focus on providing innovative vision solutions. The Grand vision is to be the region's leading luxury eyewear retailer and provider of innovative vision care.
Grand Optics represents an extensive variety of luxury, designer, bridge and exclusive brands for clinical eyewear and sunglasses – as well as a wide range of high quality ophthalmic lenses, with comprehensive choice of coloured and tailor made contact lenses, to fulfill every customers' needs. Grand Optics' strategy is to supply the finest selection of latest eyewear styles for its unique customer base in the GCC market, and cater to a distinct clientele seeking excellent products, services & after sales care.
The Dubai-based retailer strives to remain a recognized leader in providing professional eye care using state of the art equipment and highly qualified staff – all Grand Optics stores are fully equipped with computerized eye test rooms operating with the latest specialized technology, as well as the most experienced optometrists and opticians. Grand Optics' expertise and know-how of ophthalmic prescription lenses and eyewear is what sets the retailer apart from the rest, and keeps them consistently ahead of the trends.
The Grand Optics in-store experience is as unique as its product offer, delivering superior customer service unique to the Middle East market within the luxurious ambience of our showrooms. Grand Optics delivers its promise of a new perspective and different vision, whilst providing customers with the latest trends in eyewear with every pair of glasses, sunglasses, contact and optical lenses. 
BENTLEY  |  BURBERRY  |  BVLGARI |  CARTIER |  CHANEL |  CHLOE |  CHOPARD |  CHRISTIAN DIOR |  DOLCE & GABBANA |  EMILIO PUCCI |  FENDI |  FRED |  FERRAGAMO |  GIORGIO ARMANI |  GUCCI |  MIU MIU |  MONTBLANC |  PORSCHE DESIGN |  PRADA |  RALPH LAUREN |  ROBERTO CAVALLI |  TAG HEUR |  TIFFANY |  TOMFORD |  VERSACE |  OLIVER |  PEOPLES |  PAUL SMITH |  MARNI |  RAY BAN |  MONOGRAM |  PERSOL |  SERENGETTI |  MICHAEL KORS |  EMPORIO |  ARMANI
EXCLUSIVE ASSORTMENT
BENTLEY  |   MARNI  |  DESIO  |  LOZZA  |  ZEISS