This post is also available in:

العربية
Nova Eyewear, the global eyewear brand from the house of Vision Rx Lab, endorsed by the gorgeous and stunning Bollywood diva, Jacqueline Fernandez globally, hosted a special gala event in Dubai on Dec 6th 2018, to mark its glorious 10 years….
Nova Eyewear unveiled a new brand campaign featuring the celebrated star Bollywood diva, Jacqueline Fernandez to its patrons in the Middle-Eastern region followed with a gala fashion show and displays, showcasing the new eyewear solutions from the brand, spanning lenses, frames and sunglasses.
Available in more than 25 countries worldwide, the brand Nova claims to be unique in its category as it straddles best of two worlds: world-class vision correction technology for lenses and the latest in fashionable frames and powered sunglasses. It is an international brand which addresses the need of vision correction and protection without compromising on aesthetics by providing the best eye-care products which are both high on technology and fashion to meet the visual needs of modern consumers leading an active life.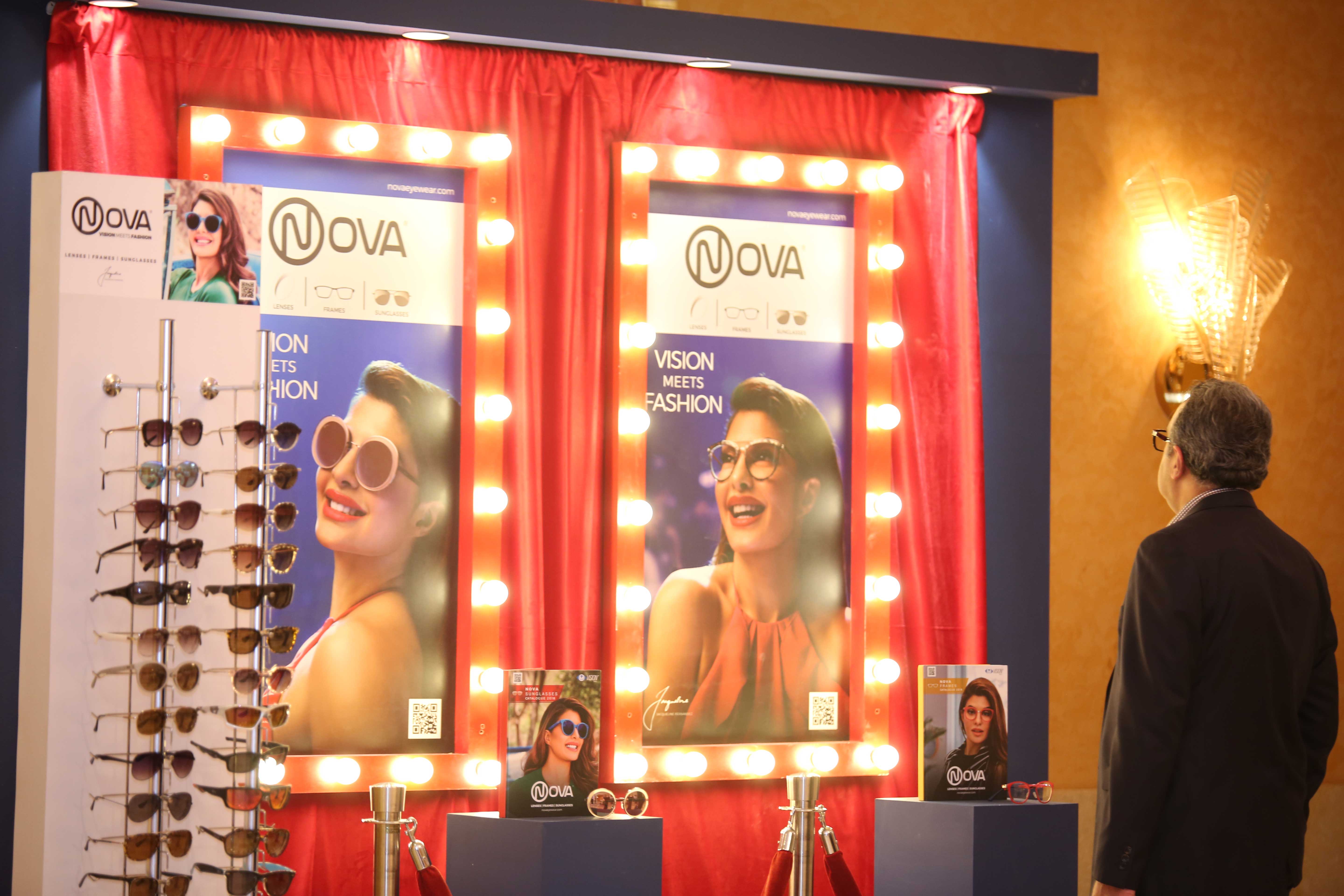 As the global brand ambassador, Jacqueline has been promoting its lenses, sunglasses and frames with the élan of a style diva that she so effortlessly personifies. The new brand film with the multi-talented actress was unveiled to the audience at this event. The film subtly shows how the wide category of eye-care products from Nova Eyewear, spanning advanced digital lenses to fashionable frames and sunglasses, play an important role in the life of today's active individuals complementing their personal style and fulfilling their eye-care needs of clear vision and protection from harmful UV rays and junk light throughout the day.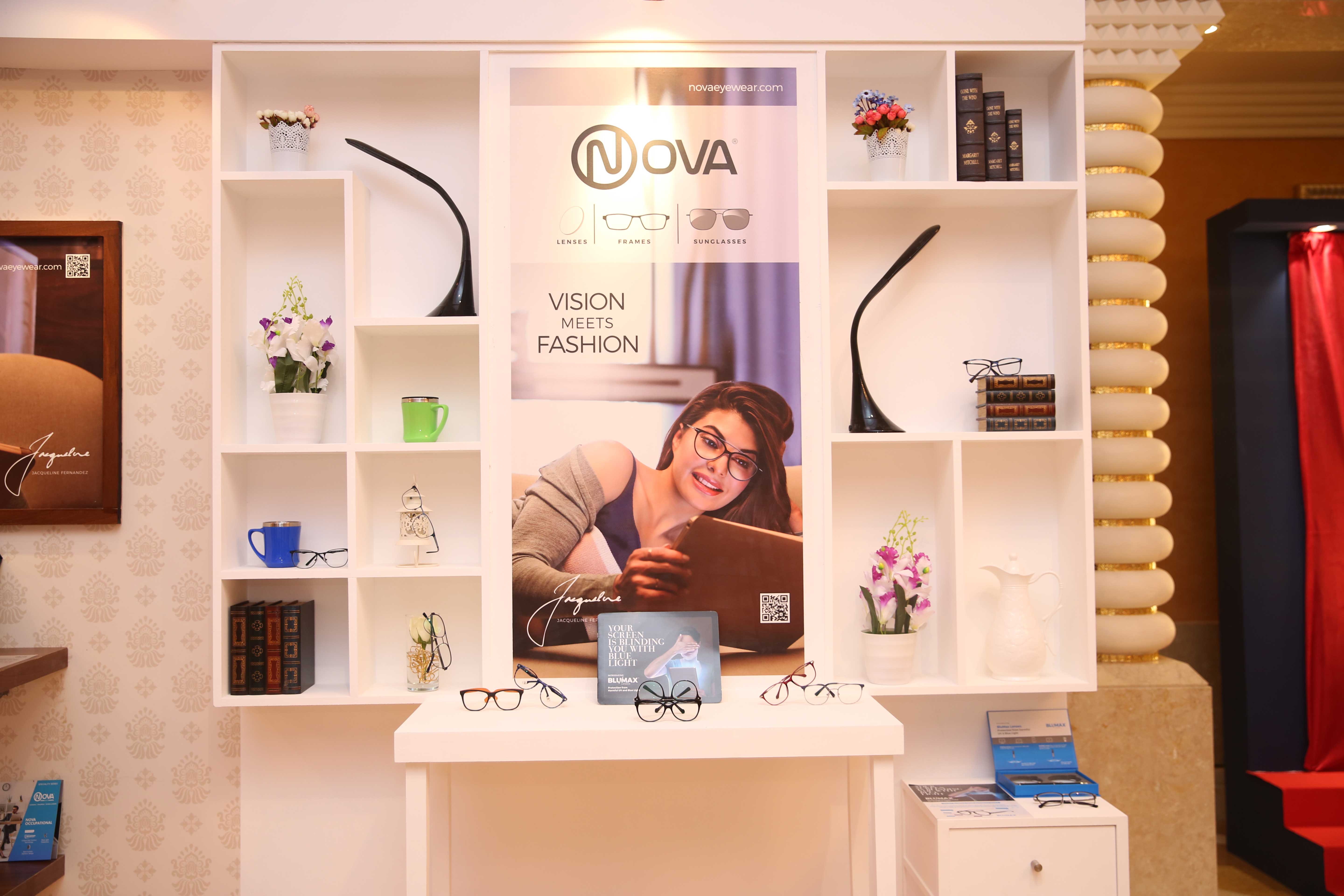 The audience was also treated to a colourful fashion show with models sporting Nova Eyewear's new range of trendy eyewear (powered sunglasses, lens & frames), which blends style with technology and aptly resonates the brand philosophy 'Vision Meets Fashion'. The uniqueness of the collection lies in the fact that this style-technology blend not only caters to the usual style conscious masses, but also ensures that they are well equipped to make their style statement in their prescription and protective eyewear.
Speaking at this event, Chief Business Officer of Vision Rx Lab, Mr. Lalit Kumar Gupta said, "The Middle-East region is a key market for us and in keeping with the dynamic and eclectic trend and fashion conscious crowd of the region we offer a bouquet of innovate eye-care solutions, ranging from advanced digital lenses to fashionable frames, powered sunglasses and swimming goggles under a single brand, Nova Eyewear. We are hopeful and sure to take our flagship brand ahead by having associated with a famous face synonymous with international fashion such as Jacqueline, well known for her great sense of fashion and dynamic lifestyle coupled with her penchant for sports and fitness, and thus perfectly represents Nova's complete range of eye-care solutions (lens, frames & powered sunglasses) which exhibit sheer sophistication and style and effectively address the day to day need for clear vision and protection required for leading an active lifestyle".