There's no dearth of support for the India team with more than a billion people praying for their success. However opticians from India decided to show their solidarity and have been seen doing their bit of cheering
Delta Lens Pvt Ltd., the well known manufacturers and dealers of ophthalmic lenses in India, took a group of India's leading opticians to UK on a holiday trip which turned out to be one of the most memorable trips for all the members. The trip was meticulously planned to coincide with the just concluded sports event – World Cup Cricket Tournament, which this time was being played in England, and the group had the opportunity to watch India play two matches against South Africa and Australia LIVE in London.
No wonder the group had a great time. And India winning the matches was simply the cherry on the cake.
We have a few pictures capturing the moments of the group enjoying the cricket match – flaunting their 'Opticians From India' printed blue jerseys specially designed for this occasion, cheering the Indian team and swaying the Indian national tricolor. Everybody did indeed enjoy the occasion.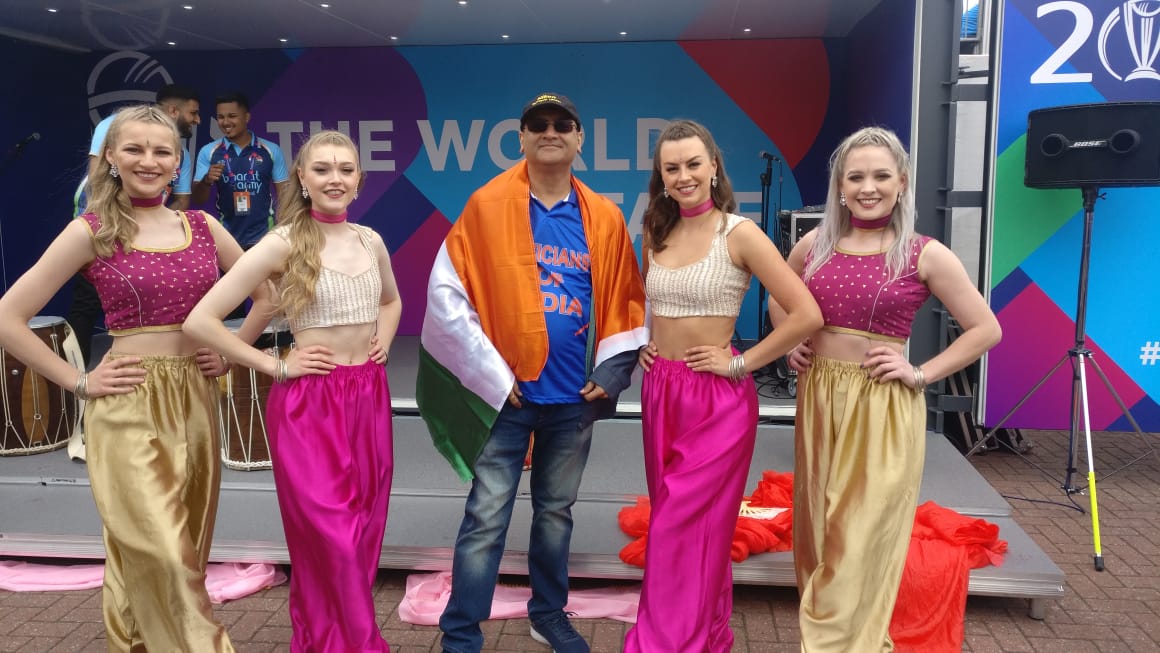 Apart from the match, the group had a chance to be a part of Nikon's latest launch of the SeeMax Ultimate and the Presio Ultimate lens. The group also visited scenic places like Isle of White and the Coast of South Hampton. And not only this, many of the members had a chance to visit Buckingham Palace, and see the queen in her carriage as she was passing with the entire procession on her birthday, the 8th of June. This would definitely mark as once in a lifetime moment for the members who were a part of it.
The group praised the members of the Motani family, Vipul, Hiten, Kavin, Yash and Manan who they lovingly call the '5 Men Army', specially for the brilliant planning and execution of this trip and giving them the privilege to watch India play the World Cup. Everybody also appreciated how they took care of each member and all their needs so meticulously.
We spoke to Hitesh Thakkar from Mumbai and Salahudeen from Calicut – members of the group who are part of the group about their experience and this is what they had to say:
Hitesh Thakker: "Had a nice break and a short holiday week from our regular business. Back home with sweet memories. Cheers to Motani family. Excellent hospitality! Super arrangements! Well coordinated!"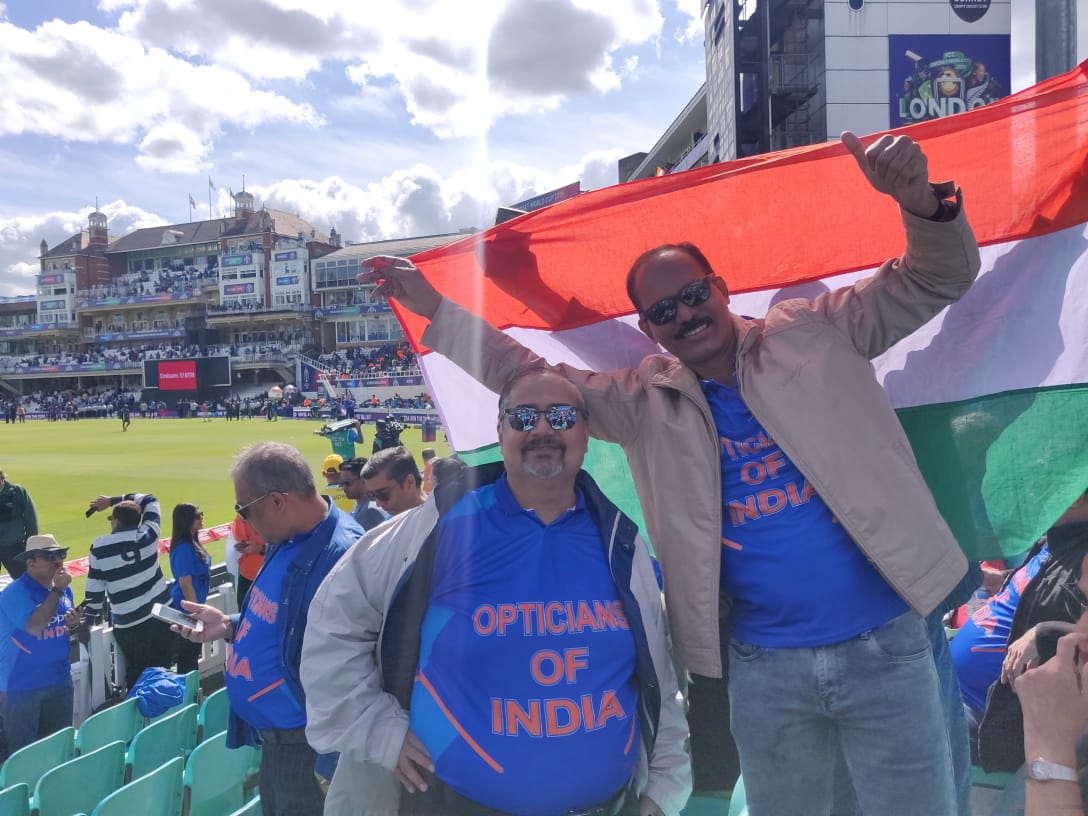 Salahudeen: "It was my first visit to the UK and thanks to Delta Lens for making it a highly enjoyable trip. Watching two World Cup matches played by India against strong opponents and winning both was such a special experience. It was pleasure flaunting our 'Optician From India' Jersey and the kind of attention we got from other spectators of the matches. Not to ignore, we were treated by the organisers – Vipul Bhai and family like kings."
All in all, the trip was a great success!