VP Academy's upcoming programme to be held in the Indian Silicon Valley: Bengaluru, on Feb 10, 2019. Have you registered yet?
VP Academy needs no introduction anymore, this unique initiative by VisionPlus has been a bigger success than expected. VP Academy is now a brand on its own. After the overwhelming love, appreciation and feedbacks received for the Mumbai, Delhi, Chennai and Ahmedabad sessions, VP Academy has decided to go one state further.
The upcoming edition of VP Academy will be hosted in Bengaluru. The topic for which will be 'Practice Management: Better Service To Keep Up With Competition'. The session as always, will be conducted by four eminent speakers from the optical industry. Who will be speaking on the following topics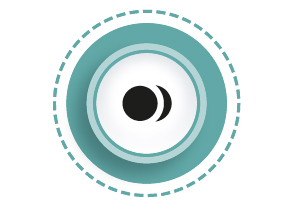 Ophthalmic Lenses For Digital Eye Strain:

As a practitioner you get to understand indications, features and benefits of newer generation lenses which include understanding of Lens enhancements like coating, blue light blocks, etc. Learn about
lens design for single vision lenses and PALs and how to promote the features and benefits.
Practitioners will also have a better understanding of whom to position a product and how to pitch for the same.

On completion of the course the practitioner will have an understanding of how to recommend the right kind of lens, design and coating to address symptoms of digital eye strain for both, single vision and progressive lens wearers. The practitioner will have an understanding of the features and benefits and will be able to demonstrate the same as value additions to the customer's lifestyle needs.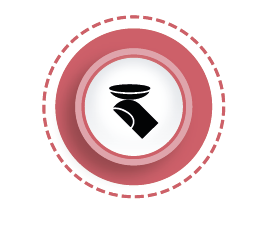 Contact Lenses For Digital Eye Strain:

This course is designed to get the practitioner to understand indications for contact lenses. Features and benefits of using contact lenses over spectacles for various lifestyles in terms of quality and field of vision for myopes especially, due to long working hours on computers as well as active lifestyle such as sports hobbies.
Availability of range of contact lens designs, materials and modalities and how the growing contact lens numbers can add value to practice.
On completion of the course the practitioner will have an understanding of recommending contact lenses to all customers as a routine and how it adds value to practice and  helps increase footfall in the long run.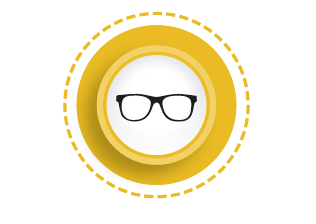 Frames and Sunglasses complementing face shapes:
Like a book is often judged by its cover, we too are judged by our appearance.
Whether we are dressed-up or dressed-down, our clothes and accessories convey a message or two about us. In addition to this, every human being has the natural desire to look good. Some of them even want to look like a celeb. While some of them want to enhance their physical appeal to please others, some others just do it for themselves.
So, as the employees of a leading eyewear brand, it is an added advantage to understand the semiotics of Line, Shape, Colour, Texture and Design, so that the right recommendations can be given to the customers.  On completion of this course, the practitioners will develop a better understanding on how to suggest the perfect frame, which in turn will give the customer a good retail experience and leading to customer loyalty and better customer base.