While the fashion world loves to look at the future, the newest trend indicates that this year is taking a cue from the past
Eyewear has become a way for people to flaunt their personality, almost like a canvas that shows the world who they really are. It has become a way for people to express their moods, their choices, and be as fashionable as they desire to be.
And there is so much fun one can have with eyewear! Many of our favorite looks from celebrities and famous personalities are stylish and chic because of the eyewear that is worn by them. From the iconic frames in the 1960s to the modern frames in 2019, eyewear trends have been loved and followed by all. The scenes in which Audrey Hepburn wore the iconic cat-eyed eyewear are forever ingrained in our memories, and every time you look at a cat-eyed optical frame or sunglasses you relive that scene. Similarly, Marilyn Monroe and Jackie Kennedy also had iconic eyewear moments. As reliving the past has already become a fashion trend, reliving retro eyewear has also become a huge trend. From celebrities to every fashionista, everyone wants their share of this trend and are loving it.
With many top designers making the fashion trends of yesteryear, like bike shorts, puffy sleeves, and cargo pants popular again, the runways are not the only ones favouring old-school styles, bloggers, editors, and influencers have all embraced the retro-inspired trend.
Now let us look at some of the eyewear inspired by the retro fashion style that has come out this year.

VOGUE – VO5280SB: Born in the 90's and headed straight for the future, Vogue Eyewear's new generation of glamor dazzles in style. Redefining a trend leader, cut-off rims and an extended lateral profile give this super-slim 90's-inspired shape a futuristic edge, while contemporary frame-lens color combos juxtapose catwalk transparencies. Get yourself a pair of these uber-glam sunglasses with solid lenses and sparkling Swarovski crystals for fashion allure and a premium look and feel.

Versace – VE 2213 GRECAMANIA VISOR: This visor-shaped sun model boasts a clean-cut lens construction and lateral cut-outs. A Medusa medallion décor is applied on the bridge and fine metal temples are enriched with a laser-engraved Greek Key pattern.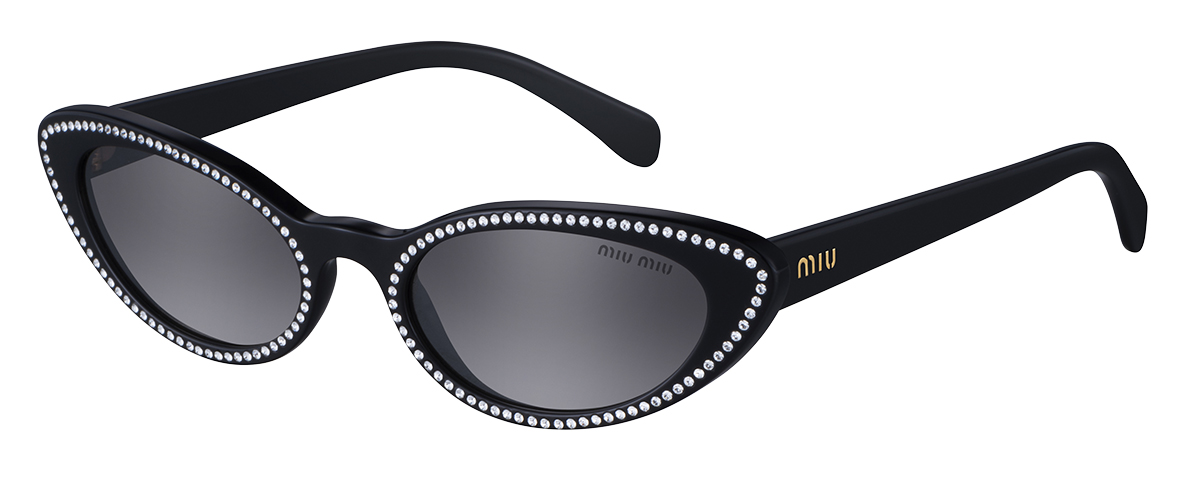 MIU MIU – SMU 09U: The new acetate sunglasses from the Miu Miu Logo collection are all about retro accents and precious details. The sophisticated cat-eye frame is enlivened with micro crystals outlining the front profiles; the linear temples bear the noticeable Miu Miu logo.
Chloé – Ayla: Inspired by reading spectacles of the 50's, exudes the essence of Chloé's aesthetic: a fusion of fashion-forward design and vintage allure. The ultra-thin and ultra-light metal silhouette has a distinctively petite half-moon shape, while the new saddle bridge allows the frame to be worn high or low on the nose for a play on different looks. Elegantly bold and playful, this new style features feminine curved temples finished with the signature teardrop cutout to accessorize with Chloé's eyewear jewelry.

Jimmy Choo – SONNY: SONNY is a vintage-inspired oval metal frame with a complementary metal chain featuring 'CHOO'. The sparkling temples embody the playful aspect of Jimmy Choo.

Persol – PO2461S: Metal Morris sunglasses. A '90s model recovered from the Persol archives and revisited with a boxy design with sculpted angles. The slim profile is completed by the flex hinge, one of the brand's many patented details, which guarantees a comfortable fit. The temples feature the engraved name Morris and are finished with temples in various shades of Havana.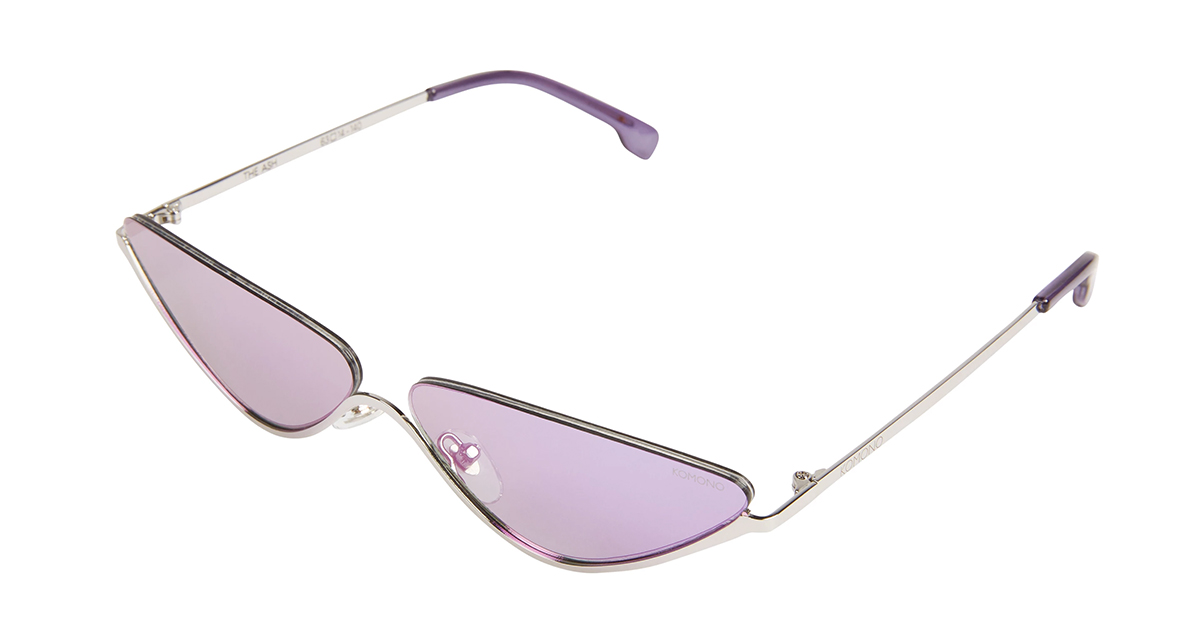 KOMONO – Ash Silver Amethyst: A combination of rhythm and modern design, the Pulse collection finds inspiration in the geometric landscape of sound waves. This striking collection challenges tradition with a unique style.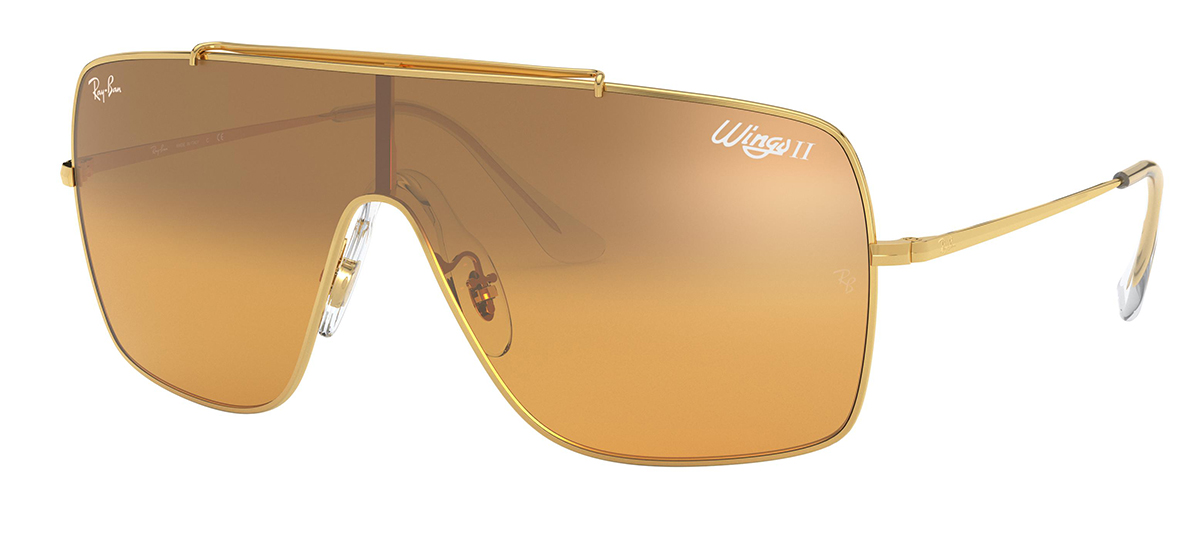 Ray-Ban RB3697 Wings evolution: An 80's legend comes back into view with a bold new squared Wing mono-lens shape and flashy new shades. Featuring fine flat metal temples and double bridge, unique mirror gradient lenses with the iconic Wings logo make sure this look will always soar above the rest.
With more and more celebrities wearing retro-inspired eyewear and outfits, this trend seems to be here to stay. This nostalgia has taken over the fashion industry with celebs like Kendal Jenner, Bella Hadid, Gigi Hadid, Priyanka Chopra Jonas, and many more dressing like they are back in time. This trend has really become famous among millennials because the trend makes them feel as fashionable and chic as they pictured the celebrities of the past they love and idolize.
This trend is almost a way in which people go back in time to what they consider to be retro in a way to feel closer to the past. Many in the fashion industry are of the opinion that the retro-inspired fashion trend is famous because of nostalgia and because it is a way for people to stay close to their roots.
It is no more about following what everyone is doing, it is about stepping away from the crowd. And when the retro-inspired style is giving you the freedom to show personality and uniqueness why not have fun with it?