Lotus College Of Optometry, in collaboration with Essilor Vision Foundation (EVF) and Delta Lens Pvt. Ltd introduced a project for the tribal population of Wada, a place in the Palghar district of Maharashtra
Wada taluka is located in Palghar district of Maharashtra and has 168 villages. The population of the taluka is estimated to be about 2,00,000 adults and children. As per Census India 2011, 53% of this population is tribal, although it is barely 2 hours' drive from Mumbai city.
Situation analysis of the area revealed that the population is underprivileged and underserved in terms of eye health services. Essilor Vision Foundation (EVF) and Delta Lens Pvt. Ltd. has partnered with Lotus Eye Hospital and College of Optometry, to provide eye and vision care services to the entire population of Wada and make the region poor vision free by 2021. The project was inaugurated on the occasion of World Sight Day, in a tribal community of Kavtepada. The project aims to screen all adults and children by way of the door to door screening by trained health workers and school screening camps. Rotary Club of Wada is the community-based partner, who will help organizing eye camps for focused groups and for adults who will be referred to special camps post-screening.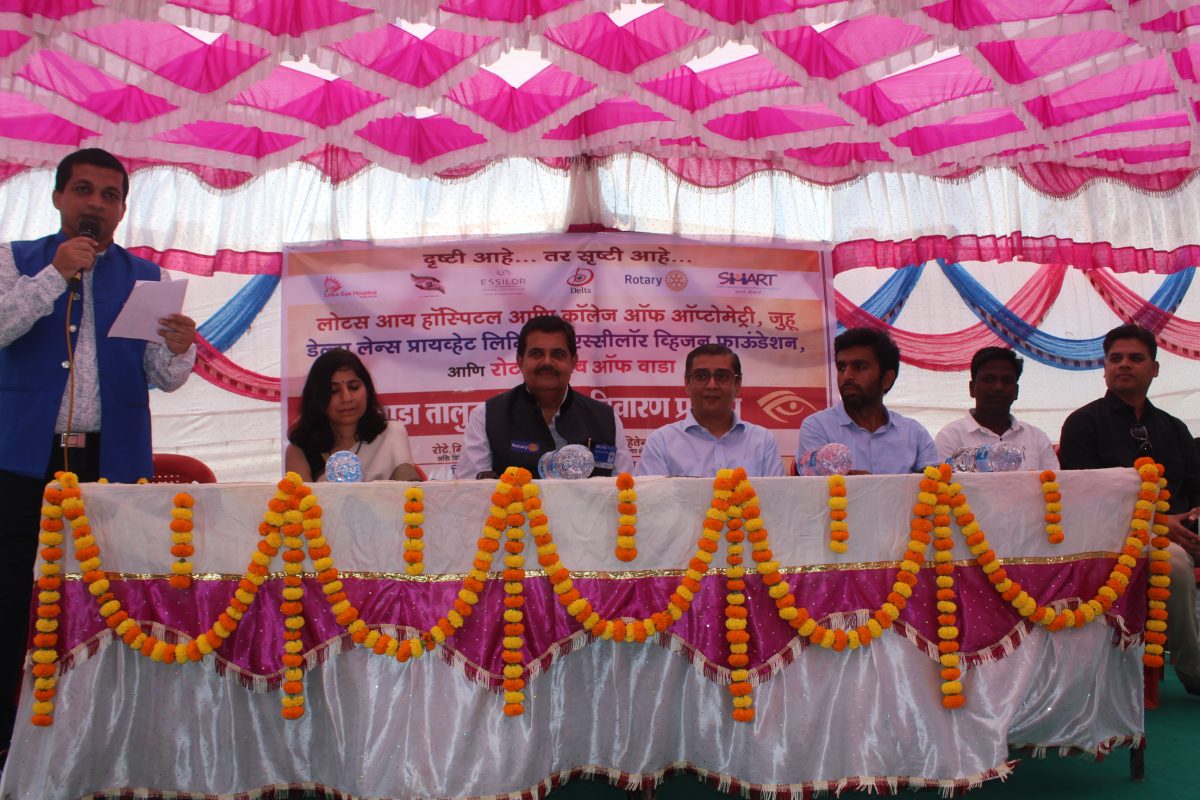 Optometrists from Lotus will perform comprehensive eye examinations in the camps and EVF has committed to providing 13000 pairs of spectacles with the aim to make Wada free of uncorrected refractive errors. Besides service delivery, one of the reasons for vision impairment due the uncorrected refractive errors is lack of awareness. The project also aims to generate awareness for the need for eye and vision care services to improve both compliance and uptake of services.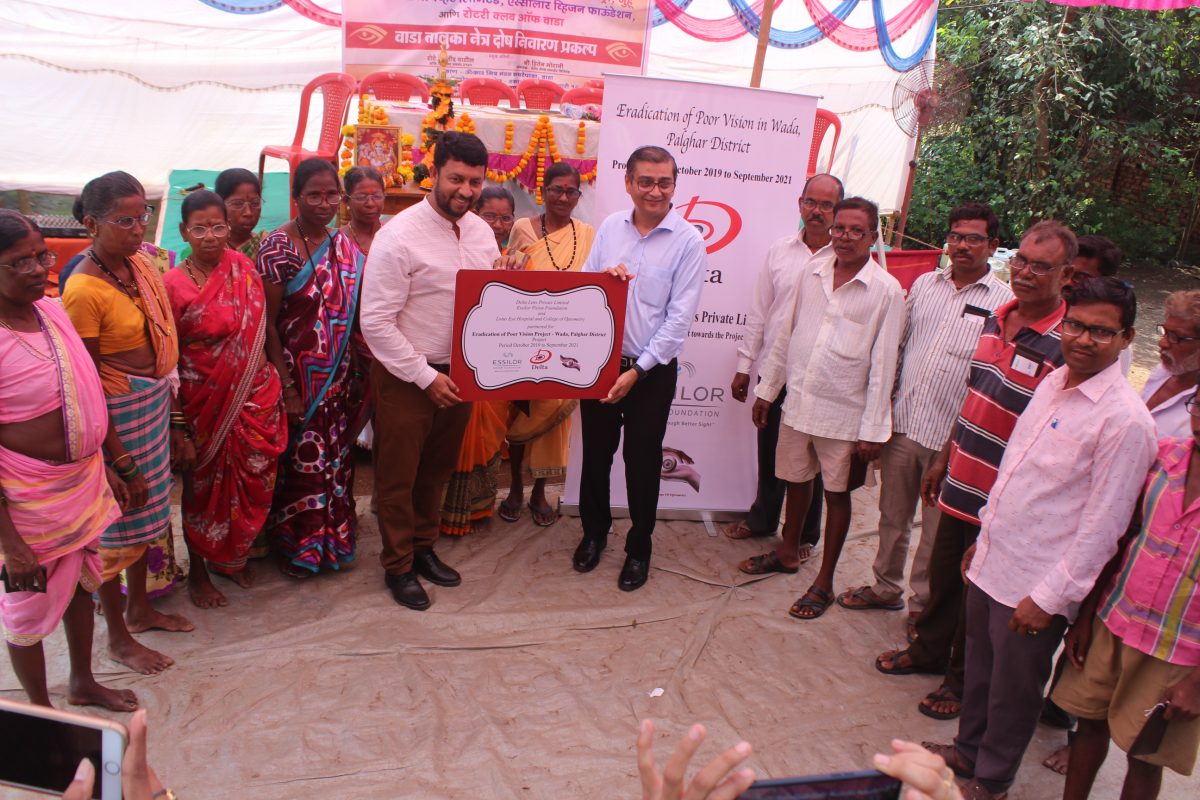 The impact of this project is estimated to improve the overall quality of life for the population of Wada as good vision is closely linked to improved education and occupational opportunities for children and adults.
About Essilor Vision Foundation:
Essilor Vision Foundation, India is a registered trust and promoted by Essilor India Private Limited, with the aim to eliminate poor vision and its lifelong consequences. EVF is committed to providing underprivileged people with the opportunity to live a better life through better sight. The EVF team works closely with all stakeholders in eye health from eye hospitals, eye care practitioners, governments and community-based organizations to achieve their objective.
About Lotus Eye Hospital and the College of Optometry:
Lotus Eye Hospital and College of Optometry are located in Juhu, Mumbai. Lotus Eye Hospital is known to provide eye health services to the underprivileged population for over four decades. The College is affiliated to the prestigious Maharashtra University of Health Sciences, and the faculty and students work in all outreach camps. The Hospital under the able guidance of its Chairman Mr.Navin Shah and a team of dedicated doctors are committed to working towards the elimination of preventable and treatable blindness in Mumbai and its surrounding districts.