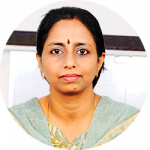 Anantha Lakshmi
SPEAKER : OPHTHALMIC LENSES



Educational Qualifications



Baccalaureate Program in Optometry (B.Opt) from Elite School of Optometry, a unit of Sankara Nethralaya, ChennaiPGDM in Human Resource ManagementCertified Essilor Academy trainer for Technical and Retail Business courses.
Practical / Professional  Experience
Varied experience from working in an eye hospital,
with an ophthalmologist, to Eye care corporates.
Written many articles in optometry and ophthalmology magazines.Regular presenter in various National/ International conferences related to optical, optometry and ophthalmology.Won the Best Professional Services Award from AMERA twice – consecutively for  2 years – 2014 & 2015Rich experience in working with both Spectacle lenses and contact lens industry.
Senior trainer for Internal membersTrained more than 1000 eye care practitioners (ophthalmologists, optometrists and opticians)/ staff  through various training forums & workshops  in topics related to optometry , ophthalmic dispensing and contact lenses.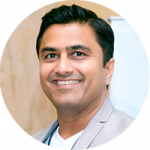 NILESH THITE
SPEAKER : CONTACT LENSES

M. OPTOM, FIACLE, FBCLA, FAAO
Optom. Nilesh Thite is currently working as the Director of Educational Programs at the International Association of Contact Lens Educators.
He is also a director and co- founder of a unique educational initiative – Masterclass Optometry.
He has achieved prestigious fellowships of the American Academy of Optometry and the British Contact Lens Association.
He is an associate professor and former in-charge of Bharati Vidyapeeth School of Optometry with teaching experience over 12 years.
He has had a corporate stint with Bausch + Lomb India and continues to offer his consultation to this organization.
Nilesh has a vast experience in teaching subjects like Dispensing Optics, Contact Lenses and Refraction.
He has presented scientific papers/posters in many national and international conferences and has published papers in peer reviewed journals.
He has keen interest in optometry education and scope of optometry practice in India and overseas.