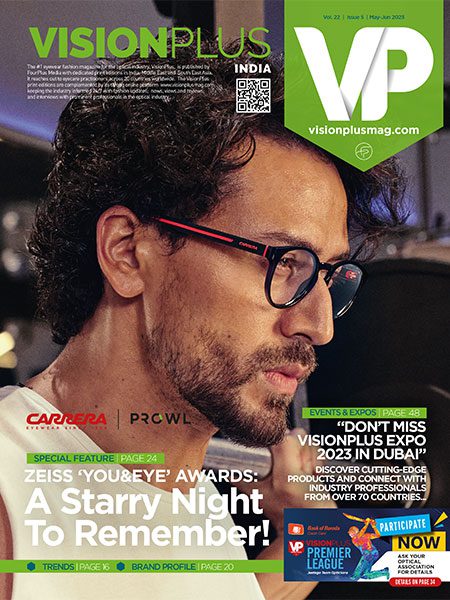 Bringing Opticians Together On The Cricket Field Bank of Baroda Credit Card Vision Plus Premier League
Get set for the high-energy VisionPlus Premier League in Mumbai, where the optical industry's best players will battle it out on the cricket field. Join together on common ground and make history in the Indian Optical Industry
At the prestigious ZEISS 'YOU&EYE' AWARDS ceremony in New Delhi, the Bank of Baroda Credit Card Vision Plus Premier League was launched by Mr. Ashutosh Kumar, Head of Marketing & Customer Experience- BOB Financial Solutions Limited. It was launched among the galaxy of the optical industry stars.
So, pad up! Get your cricket bats ready and your hearts pumping because the city of Mumbai is about to host the most thrilling three-day cricket tournament of the for the Optical Industry! This VisionPlus Premier League is not just any ordinary tournament, it's a chance for the optical industry to show their cricketing skills and battle it out on the field.
Representing different zones, local associations or appointed representatives will send their best players to compete against each other. But it's not just about winning or losing, it's about coming together as a community and showing the world what the Indian Optical Industry is made of.
So, whether you're a seasoned cricket pro with years of experience or a newbie to the game, it's time to get ready to join your peers on the field.
The team selection process has already begun, and those who have been associated with the optical industry for at least six months can start giving their names to the local association to be part of this historic event.
Each team will consist of 15 players, comprising of 11 players and 4 substitutes. The tournament will be played on a full-sized ground, using a hard tennis ball in a T8 format during the league stage and T10 format during the semi-finals and finals. It's going to be a high-energy, fast-paced battle of the bat and ball!
VisionPlus Premier League will also, therefore, create opportunities for networking and camaraderie for opticians.
The real reward isn't just winning the tournament, it's about bringing the optical industry together on one ground. Warm up those muscles, dust off your cricket gear, and get ready to show the world what you're made of! Its time to join together on common ground and make history in the Indian Optical Industry
---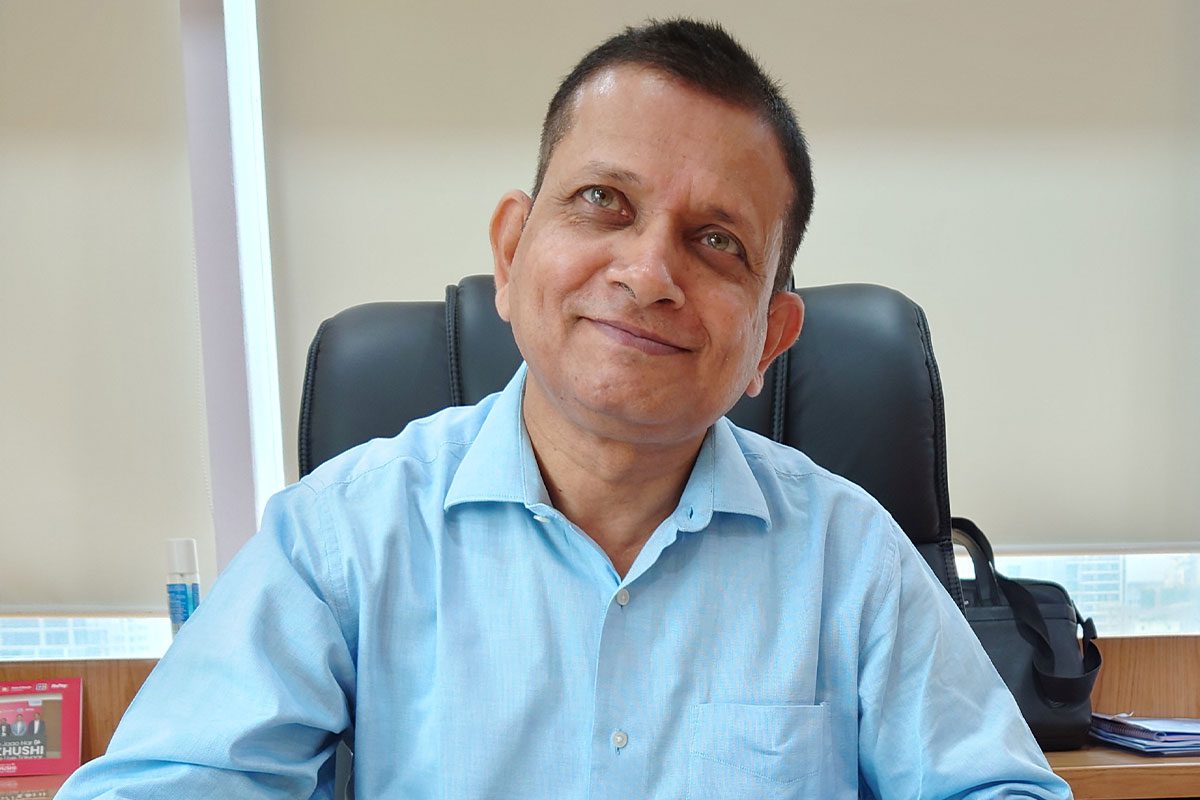 Mr Shailendra H Singh, talks about exploring new markets and their plans for the future
Congratulations on being associated with the VPL, what's your mission behind this?
Our mission is to explore new markets for our brand/product and improve audience perception as we are on our quest to don a more modern & friendly brand outlook. Furthermore, since VPL would be attended by vision traders and their families as well, we see it as an opportune platform to engage collectively with different TG personas and amplify our brand promise of "Helping You Discover Everyday Happiness".   
Most campaigns are generally targeted to the masses, here is an association that is targeted to the trade, how do you see it working and would you have products that are specific to the retail businesses?
We believe that maintaining great relationships within the industry and outside the industry peers is a great way to capture more insights for our brand, product & services. We will be introducing our premium category offering, Bank of Baroda ETERNA Credit Card which offers amazing travel & lifestyle privileges and is specially designed for high achievers in life, which means it is a perfect match for our event-attending groups.
How has the growth of BOB CREDIT CARD been over the last one year? And what would you say has been the reason for its growth?
We can say our consistent and dedicated efforts are paying us well. Keeping true to our brand motto of  'Credit for Everyone', we now have a strong product suite with a variety of card offerings for different customer groups.
Our association with industry players like IRCTC, HPCL, Snapdeal, ICAI, ICMAI, etc. through our co-brand offerings has given us much credibility and helped us foray into different markets. And ever since we established our proud association with our Defence Personnel of the Indian Army, Navy, Coast Guard, Assam Rifles, this resolution has been going delightfully strong.
What would be your engagement plan with the optical trade?
As mentioned above, through this platform, we look forward to a meaningful engagement with vision traders as well as their families. Hence, our engagement will be at a niche level in order to connect with them better and offer them cards that would suit their lifestyle the best. In addition to this, we are also looking at leveraging visibility opportunities through this platform