Icons of
Eyewear
There's something about sunglasses that redefine cool all the time. It's really difficult to put your finger on it, but surely there's an unmistakable allure and stylish attractiveness when worn by some, that can only be defined as a sense of fashionable elitism
There's a lot of ideas about how sunglasses became cool, before their commercial appeal. One particular school of thought suggests that sunglasses became a fashionable accessory as they were largely used by those into extreme water and snow sports. This seemed to link the idea of sunglasses to risk which made them glamorous. And then in the 1920s and 1930s, it was something that you always pictured on pilots and so sunglasses were associated with modernity. That's one way to better understand why they're cool.
For those of you who think wearing sunglasses at night or on a cloudy day is odd, I'd say think again. It's not always for protection that one wears them and one can't deny that it does add a bit of edgy glamour to the person's appearance.
One doesn't have to be an actor to look cool in sunglasses or eyewear but then again, it's easier to remember an actor than to remember the cool dude or the pretty young thing you saw at the beach or the club the other day. If you were to do a random search on actors or actresses with sunglasses, there's a whole lot of them that pop up.. but on checking the list you see that some names appear a whole lot more than the others. We'll let 'google' be our guide to eyewear coolness quotient and see which actor or actress makes a statement more than the others.
---
Tom Cruise
Ever since he became the poster boy for Aviators with the iconic Top Gun film, Tom Cruise and 'looking cool with sunglasses' have become synonymous.
But it's not just aviators that Tom has been seen with.
In fact in a movie earlier, Risky Business, he made wayfarers look so much more wearable.
Off camera he is also seen with metal rectangular frames. 
Well, what can one say? If you are Tom Cruise, everything suits you!
---
Brad Pitt
It's mainly squares and aviators for this Hollywood hunk. And although he has been seen at times with oval shaped sunglasses, those seem to be often the exception rather than the rule.
And although his Gold Vintage sunglasses in Once Upon A Time in Hollywood have been the talking point in recent times, we think his look in Fight Club was iconic.
His Oliver Peoples 523 sunglasses screamt a rare breed of cool in the movie. And it's really difficult to get that image of him playing Tyler Durden in Fight Club out of your head.
It definitely is one of the most iconic on-screen versions of sunglasses.
---
Arnold Schwarzenegger
The robot from the future who looked you in the eyes and said 'I'll be back' and 'Astalavista' also wore the coolest sunglasses of the time.
According to the movie's producer, Van Ling, Shwarzenegger wore Gargoyles in the first movie and Oakleys in the second.
The sunglasses seemed to add a lot of character to a robot and always made it to the posters of the movies.
Arnold in real life seems to prefer oval shaped sunglasses and seems to carry them off pretty well too.
---
Sylvester Stallone
This Italian stud could run through an whole army single handedly as Rambo and hammer the brains out of any opponent inside a boxing ring as Rocky.
The Italian Stallion as he often referred to, was the 'macho man' for sunglasses while Tom Cruise was the 'cuter one' during the 80s and 90s. While Tom had the girls swooning for him, every guy wanted to be Rambo or Rocky.
Stallone's been pretty loyal to his aviators and the models might change but whether he's a Rambo, Rocky, Cobra or plain old Sylvester, the shape is almost always an aviator.
---
Johnny Depp
Johnny Depp's style is as iconic as his roles as Captain Jack Sparrow, The Mad Hatter, and Edward Scissorhands. While Depp's fashion is his own unique, eclectic mix of bohemian, grunge, and rocker, he stays true to his love of accessories. Also Johnny likes to look you in the eye. And his sunglasses tend to be never too dark.
Although he may have experimented with Aviators and Rectangular shapes in the past, he has been a loyalist for a long time now to his favourite shape which is now probably known as the Johnny Depp shape. The shape is the Lemtosh from Moscot and it complements Depp's effortless style. Featuring Italian acetate, diamond rivets, and a keyhole nose bridge, The LEMTOSH is as timeless as the actor himself.
---
Robert Downey Jr.
Another actor who never hides his eyes, Robert loves his tints as well and rarely goes dark with his sunglasses.
Iron Man or Sherlock Holmes or any other character he portrays, there's no hiding the magnetism and aura this actor is capable of. He's known best for his movies, but his shades serve is unrivalled. Known as much for his sense of style as he is for his star-power, he definitely knows how to make his eyewear speak.
His shades since 1988 have always been tinted and he has experimented with shapes, materials and colours and it looks like nothing he does can be wrong. Iron Man, indeed!
---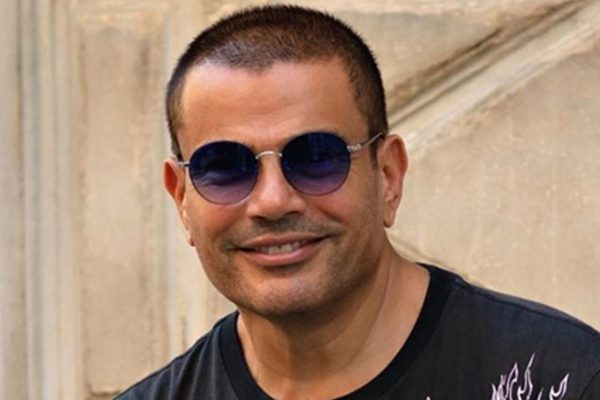 Amr Diab
Referred to as 'Al Hadaba' (which means the plateau), Amr Diab is considered the one, responsible for the global popularity of Mediterranean music. And during his career, he  has experimented with different mediums, including films. But when it comes to sunglasses, he likes it squarish or round sometimes but mainly sticks to aviator shapes.
He's been seen with aviator shapes mostly but does seem to experiment with the lens colours and tints. We really liked it when he went all out with the mirrored aviator and the rugged stubble look. Well, everything he does he does it in style.
---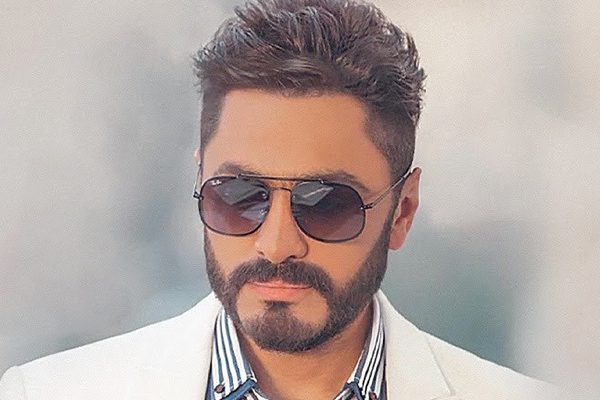 Tamer Hosny
It seems that Hosny doesn't pay much attention to the titles given to him by fans, like "King of a generation". He appreciates the "King of the stage" title due to his efforts to improve his stage appearance in Egypt. "I'm no king, I'm not a fan of titles at all, I only appreciate the fact that my efforts to improve Egypt's stage appearance are acknowledged by
the fans".
Humble and modest, he sure's a good looker and his tastes in Sunglasses might earn him another title! He seems to love to experiment with the shapes and we loved him when he strutted his stuff for Police with all the wraparound shapes then. Generally he seems to like wayfarers and sometimes a bit squarish frames, and he carries them off really well.
---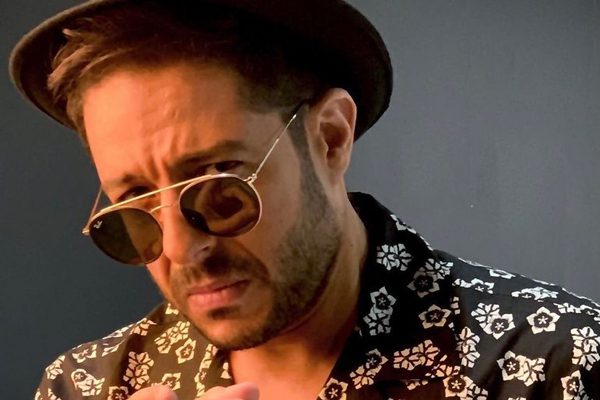 Mohamed Hamaki
Mohamed Hamaki, has the voice, the looks and the persona that makes him who he is - The Master of Pop Music. His effortless style and laid back attitude lend him that endearing personality that everyone loves to love. Yes, it's fair to say that 'Everyone loves Mohamed Hamaki'. And we also love his sunglasses and so what if he tends to prefer wayfarers and aviators to other shapes. Doesn't Tom Cruise do the same?
Anyways Mohamed Hamaki does tend to drift a bit squarish or round sometimes but we think he really kills it with an aviator!
---
These were the male icons but that's not to deny the womenfolk their right to glamour behind their shades. Some names that come immediately to mind are Audrey Hepburn, Marilyn Monroe, Kirsten Stewart, Angelina Jolie and Jeniffer Anniston. Here's to looking at them in the next issue.