The Future Of Eye Care Starts Now!
By Shirley Loh, Assoc. Director Professional Education Johnson & Johnson Vision SEA
Digital health-care is a whole new sector that ECPs can play a significant role in. It is estimated that the requirements for telemedicine will increase 500% compared to predictions last year. Both the public and professionals are urgently seeking avenues to connect better in a way that is secure, private, easy to use and does not compromise patient care.
How can eye care professionals start their digital optometry and tele-optometry journey? These were some of the questions posed in a webinar conducted by Johnson & Johnson Vision and Association of Malaysian Optometrists 24th June 2020 with over 300 eye care professionals participating across Asia Pacific.
What is Telehealth & Teleoptometry
Since the beginning of the COVID-19 pandemic, the importance and focus on tele-health has skyrocketed. But what is tele-health and how does the optical industry play into this trend?
Telehealth is the distribution of health-related services and information via electronic information and telecommunication technologies.[1] It allows long-distance care and may include:
Patient and clinician consultation
Reminders
Health care education
Intervention & monitoring
Remote triage
Inter-practitioner communication

Tele-health & related definitions
Perhaps you have heard of a few terms like telemedicine and tele-care. But what's the difference? Telemedicine is a subset of telehealth that involves providing remote clinical services (for example digital consultations), whereas telecare involves technology that enables patients to remain independent and safe in their own homes (for example monitoring devices). Therefore, teleoptomery may span the scope of both Telecare and Telemedicine
Why should we evolve digital care?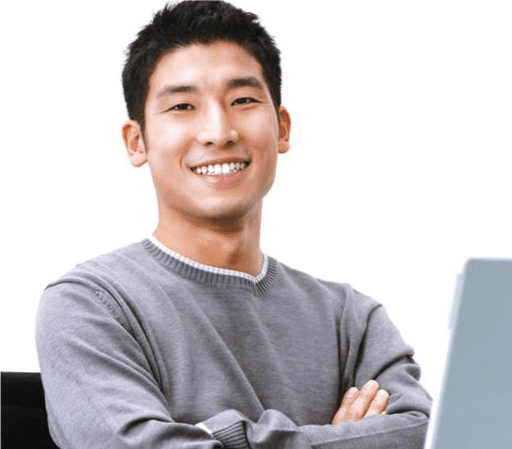 In the first quarter of 2020, digital health care has surged. While other industries are shrinking or downright collapsing in the wake of the pandemic, telemedicine stocks have doubled or tripled and investment in such companies is showing unprecedented demand.[2] So doesn't it make sense that eye care professionals should also ride this wave, contribute to their bottom line and expand their scope of service?
Moreover, it allows eye care professionals to better serve their patients in the most convenient, accessible way during or even after the pandemic.
In another webinar on tele-optometry on 22 July 2020 (presented by Johnson & Johnson Vision & Singapore Optometric Association) a poll was conducted revealing that 63% of eye care professionals have already contacted their patient database to let them know they are available to conduct eye exams and 68% probably or definitely will use some form of telehealth in the near future. In order to stay relevant and competitive, it is certainly the time to learn more about how to become more digitally savvy.
Examples of TeleOptometry

Telemedicine:
History taking & consultation
Assessing ocular condition via patient's 'selfie' of their eye
Setting appointments according to patient need
Reminders to update vision correction or replenish contact lenses
Providing emergency contact number for urgent cases

Telecare:
Providing educational videos and articles to patients
Asking patient to review Amsler chart regularly for metamorphopsia
Visual acuity testing apps
Digital appointment system for patients to book their own review
Is there funding for TeleOptometry?
In 2015, Optometrists in Australia secure Government funding for tele-optometry, for consultations meeting certain criteria and involving an ophthalmologist
Learn from other markets and Industries
In an interview with Dr Angus Turner, Director of Lions Outback Vision, it was noted that the telehealth services provided through this program reaches patients across 2.5 million square kilometres in the state of Western Australia, and that his is only possible through digital means. Dr Turner advises to leverage existing professional relationships (for eg. Between optometrists and ophthalmologists) and to familiarize, prepare and practice telehealth skills. It takes time for both practitioners and patients to feel comfortable with this new way of interaction. He also suggests to use existing communication platforms that you are already using such as Whatssap, Skype and FaceTime.



How to start your teleoptometry journey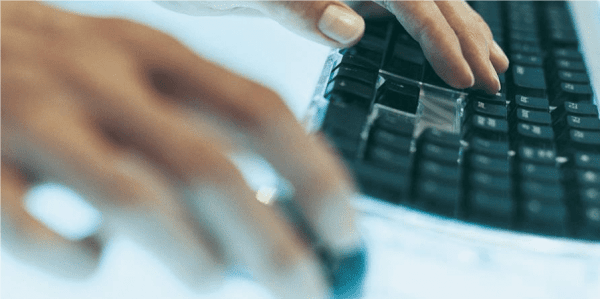 There are many different practice considerations you may wish to discuss with your colleagues and/or management when you embark on your journey. Here is a list below of some aspects: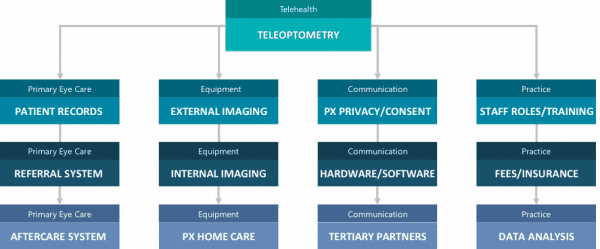 Are you triage ready?
Q: Do you have a procedure in place to categorize patients according to need? Here is an example you may wish to consider.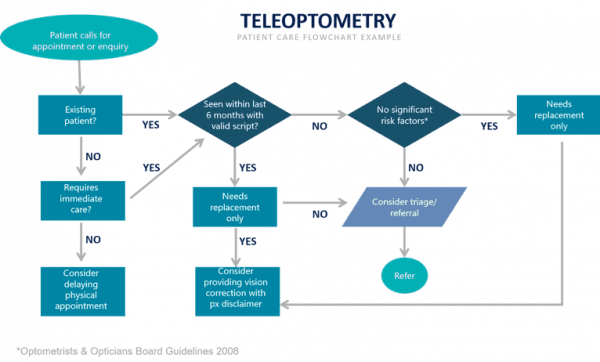 In Summary
Digital & teleoptometry: ​
1. Is a fast-growing field in our industry; it can be simple or as complex as you desire​
2. Requires building new skills and infrastructure to expand your scope of patient care​
3. Can be implemented easier by leveraging support from suppliers & associations etc​
4. Can be extremely rewarding, enjoyable and differentiate your practice!

Professional Development
For a link to the webinar, please click here with the password : JJIwebinar@24062020
---
References
1.https://www.mayoclinic.org/healthy-lifestyle/consumer-health/in-depth/telehealth/art-20044878
2.https://www.cnbc.com/2020/05/23/digital-health-stocks-are-surging-amid-coronavirus-pandemic.html