The celebrations start here. And if you haven't yet participated or updated your profile on the awards' website yet, you're missing something BIG
It's been just one month into the ZEISS 'YOU&EYE' AWARDS 2019 and we have an unprecedented 50% growth in opticians registrations already. It just goes to show that despite whatever the grapevine may suggest, the spirit of the opticians in India is still as strong as ever.
This spirit is unique. It's positive and it's full of enthusiasm. And this spirit is exactly what the industry needs to connect with the new-age consumer of India.
Opticians from across the country — from the southern tip of India to Kashmir and the breadth of India, are participating whole-heartedly in the ZEISS 'YOU&EYE' AWARDS, putting their best forward.
Take a look at some of the entries received so far :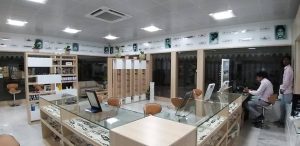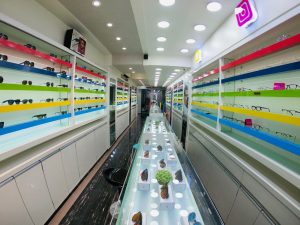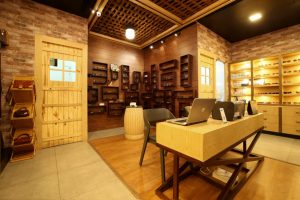 As we have stated time and again earlier in the previous editions, the beauty of the awards structure is that everyone gets an equal and fair chance to win. If not just in the Best Store Display & Design category then for the prompt service that you so diligently offer your customers every day; or the quality of Clinical Expertise that you provide in your practice; or any charitable work you may have done as CSR; or even simply based on the cordial relations you have maintained with your suppliers over the years, if not generations.
You know you've given your heart to the retail business. Claim your recognition. Reach out to the customers and your business associates, and get them to vote for you. With separate categories for National level retail chains, Boutique store with 5 or less branches in Metro cities and also Non-Metro cities, everyone has a chance to win one of the seventeen coveted ZEISS 'YOU&EYE' AWARDS trophies that will be handed out on Nov 24, 2019 at the Crown Plaza Hotel in New Delhi.
Even though the consumer voting has begun, you still have time until Sep 15, 2019 to register. We'll be promoting voting from individual cities with our Vote&Win campaigns on facebook and instagram right through the months of Jul to Oct. There's a good chance that not just you, but your customer that votes for you may win too — no, not the awards, but a free eyewear that you would be able to present to them.

Need help in getting your profile set up? Connect with our team on awards@fourplusmedia.com or whatsapp them on +91 9920019569 and they'll guide you on how to get started.
---
Tips on how to get the best images for your STORE profile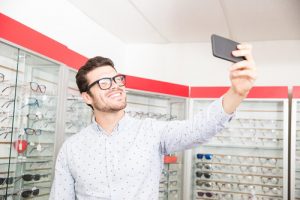 Don't have a DSLR camera and professional photography equipment? No Problem. Pictures clicked from your mobile phone can give you great results too if you follow these basic tips:
Try photographing from different angles. Eye level shots are generally the best, but keeping the camera slightly below eye level sometimes helps dramatise the pictures tremendously
Remove any unwanted clutter in the foreground or background. A neat, uncluttered store image gets great likes
Try shooting in the day time if you have natural light coming into the store. The fluorescent tube lights in the night generally create a green tint that's not visually appealing to some
Try to click the image with different phones. Most brands have their own unique colour correction algorithms that can do wonders to light up the image
Try variations with the Flash kept on and off. When the flash is kept off, make it a point to keep a steady hand. If you manage to keep the phone on some stand, keep the timer setting on to avoid blurring by handshake
Don't just show the store in all the images. Try including your staff and customers too (with their permission, of course). Images with people get far more likes than inanimate pictures
Trust your aesthetic sense. Go ahead and explore your creativity
---
Important dates:

Sep 15, 2019

Last date for entries

Oct 31, 2019

Last date for online voting

Nov 24, 2019

Awards Show Night