To strengthen its international partnership and to stress the need for sustainable development in eyewear industry through global innovation, Vision Rx Lab hosted VRX Global Innovation Summit in Gurugram, Haryana

Around 30 international partners from different corners of the world gathered at the two-day event held at ITC Grand Bharat in Gurugram on January 22nd and 23rd, 2018 to exchange pragmatic solutions for sustainable business growth, to discuss new strategies and product innovations and to solve real problems with active participation.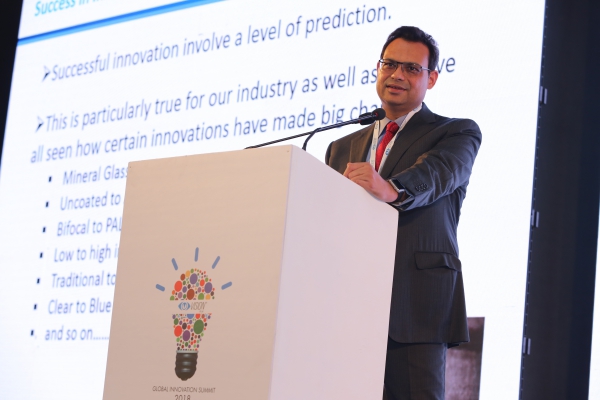 The summit opened with an addressal pertaining to the very theme of the Summit, i.e. 'Innovation', led by Mr. Lalit Kumar Gupta, CBO, Vision Rx Lab, who he drew attention to a key question:"Why innovation is critical to eyewear business?". "Customer expectations will continue to drive innovation and companies have to innovate, regardless of their industry, and make it core to their business strategy. If not, they risk becoming irrelevant to consumers" he said in course of his address.
Also present among the eminent panel of speakers were Mr. Shiv Kumar Janardhan, CEO, Essilor India, who presented the Essilor Global Mission Statement and Dr. John Ang, VP, Education & Professional Services, Essilor International, who spoke on Ultra-violet & Blue Light for Vision Health & Comfort.
On the sidelines of all the invigorating discussions, Vision Rx Lab presented its latest innovations in eyewear solutions at this Summit, starting with Blumax Kontrast, an unprecedented innovation in the field of ophthalmic lens materials which provides the ultimate protection from harmful UV rays & dangerous HEV blue light and goes one step extra to selectively filter out the 580nm-585nm band of yellow thus enhancing contrast & making the perceived image clarity vibrantly enhanced. This is available in two variants, one is the Specialty Series which comes with a set of six special tints which enhances visual comfort during daily indoor/outdoor activities and the other is Sun Series which sports a set of three dark tints with the goodness of the Blumax Kontrast material.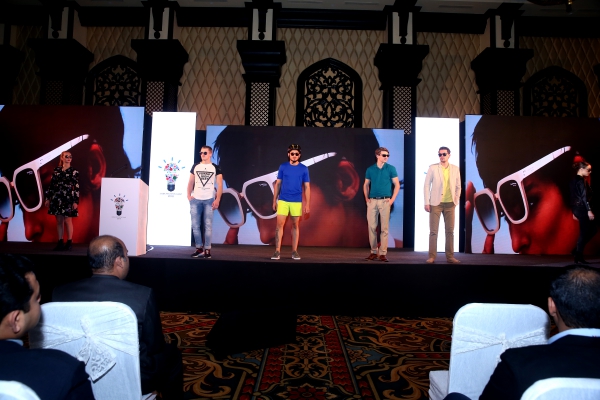 Next in its latest product range came Nova UHD, a premium ultra-high definition progressive lens which comes with multi-level customised clarity. These lenses are individually designed for every wearer using Adaptive Vision Design whereby the wearer's lifestyle and visual requirements are taken into consideration and the perfect PAL design is generated to provide high-quality vision at all directions of gaze. Also aided with 3 Dimensional Technology these lenses provide clearer peripheral vision and sharper focus. Moreover, these lenses are powered by the latest state of the art Thickness Optimization Technology which reduces the centre and the edge thickness of the lens considerably providing excellent aesthetics and makes the lenses feather light.
It also presented its new speciality in coating range, Satin+ IR, an antireflection treatment by Infrared Technology. This patented technology is the result of an exhaustive investigation of the infrared solar radiation as well as the blue radiation emitted by the screens of the electronic devices.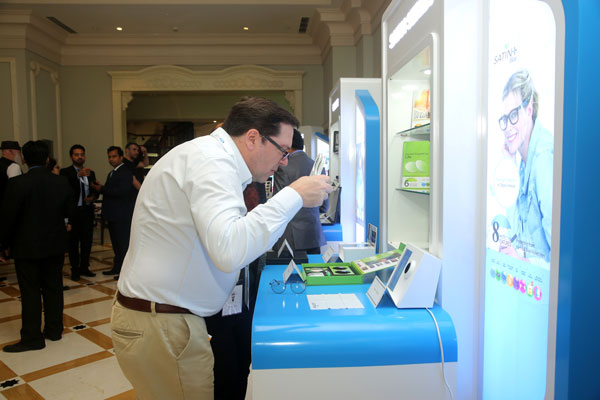 It brings the advantages of all the filtering properties of harmful radiation in a single lens keeping the eyes healthy longer. Satin+ IR is the totally transparent antireflection treatment that protects the eyes from all harmful radiation from the Sun.
In the eyewear range, Vision Rx Lab showcased the very latest from Nova Eyewear with a colourful fashion show with models sporting the new Nova Rx Sunglass collection and Nova Ready to Wear Blumax series which includes fashionable frames fitted with Blumax protective lenses for plano users.
It also displayed a diverse range of protective eyewear available under Nova Safety, customized to provide the best safety and clear vision in different challenging working environments.  
Apart from presentations on the new innovations in Vision Rx Lab products, innovations in other renowned lens materials brands like MR 8 series and Transitions, which gets full Rx support from Vision Rx lab, were also were highlighted at this summit by Mr. Junji Sajiki, Sales Manager, Asia Pacific Dept, Mitsui Chemicals and Radhika Francis, Head- Marketing, Essilor India respectively.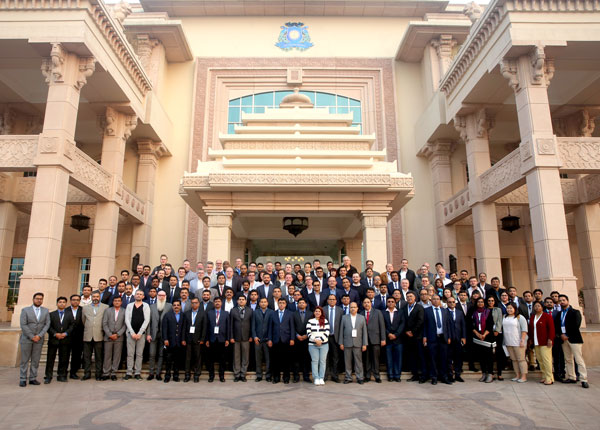 This Summit was not only about business discussions but also about some social indulgence; special arrangements were for fun-filled evenings and cocktail dinners so that the international partners had a revitalizing conference experience during this visit to India.