The China International Optics Fair concludes its latest edition. The three-day event saw remarkable success
CIOF 2019 proudly showcased 807 exhibitors in total in the span of 3 days, from Sep 9 to 11, 2019at China International Exhibition Centre, Beijing. 185 international exhibitors and 245 global brands from 21 countries and regions, including Denmark, France, Hong Kong SAR, Italy, Japan, Korea, Lithuania, Taiwan province, the USA, etc., spared no efforts in accomplishing their marketing exercise, with concrete outcomes and orders in the aftermath.
CIOF 2019 again showed off a mega gross exhibition area of 55,000 square meters and the Procurement Zones were at the international Hall in CIEC, the adjacent Beijing Royal Grand Hotel and Grand Metropark Hotel. Brand promotion and the advocation of high technologies deployment were the themes of CIOF 2019. It also marked 72,844 times of visiting, which was undoubtedly impressive amidst global economic slowdown.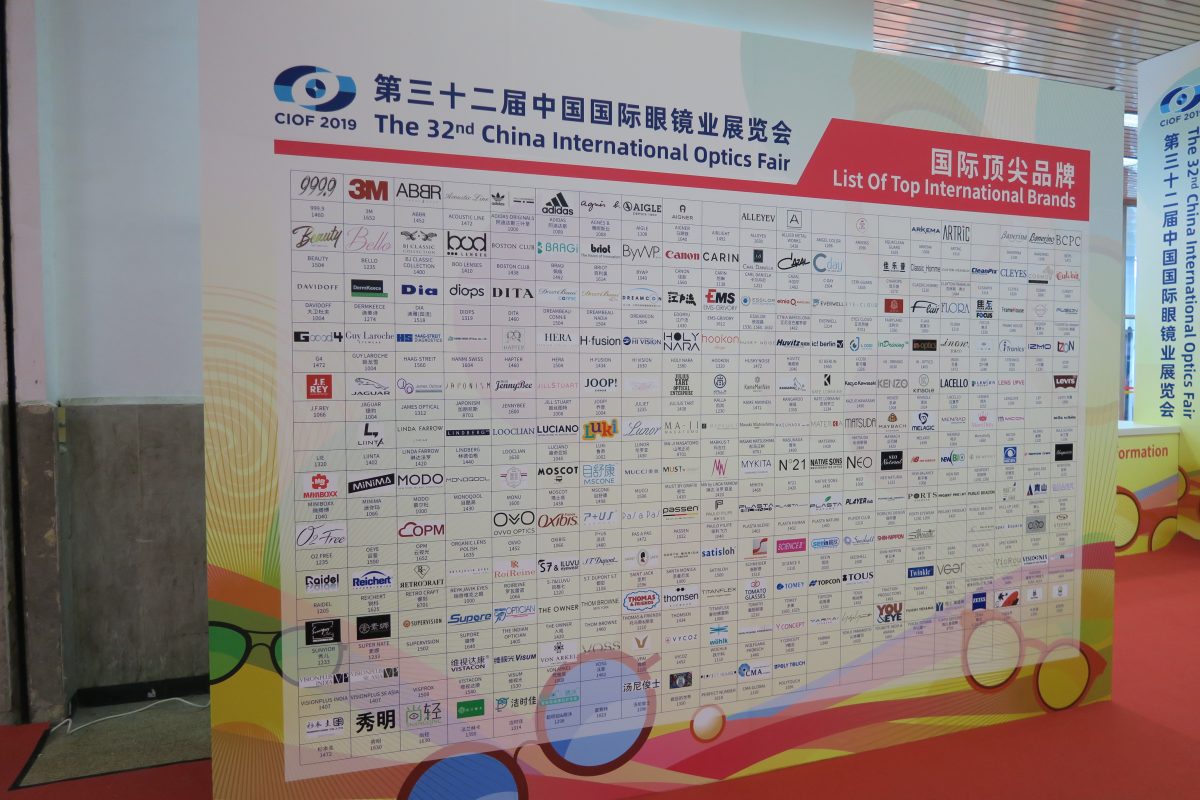 CIOF 2019 hosted the "Chinese Brand Gallery" in Halls 2, 4 and 5 at
China International Exhibition Centre. In particular, Hall 3 housed a special zone of "Designer Brands", whereas the second level of Halls 2, 3, 4 and 5 was utilized as a stylish boutique area for exhibitors and procurement professionals to exchange ideas and finalize deals.
Technology-wise, the ultimate noble goal was to protect eyesight for all. The continued success of all CIOF editions dictates that it takes off on two wings: fashion and technology, as stated. Consequently, the organisers arranged international Hall 1B to be the specific area for displaying the most advanced optical equipment.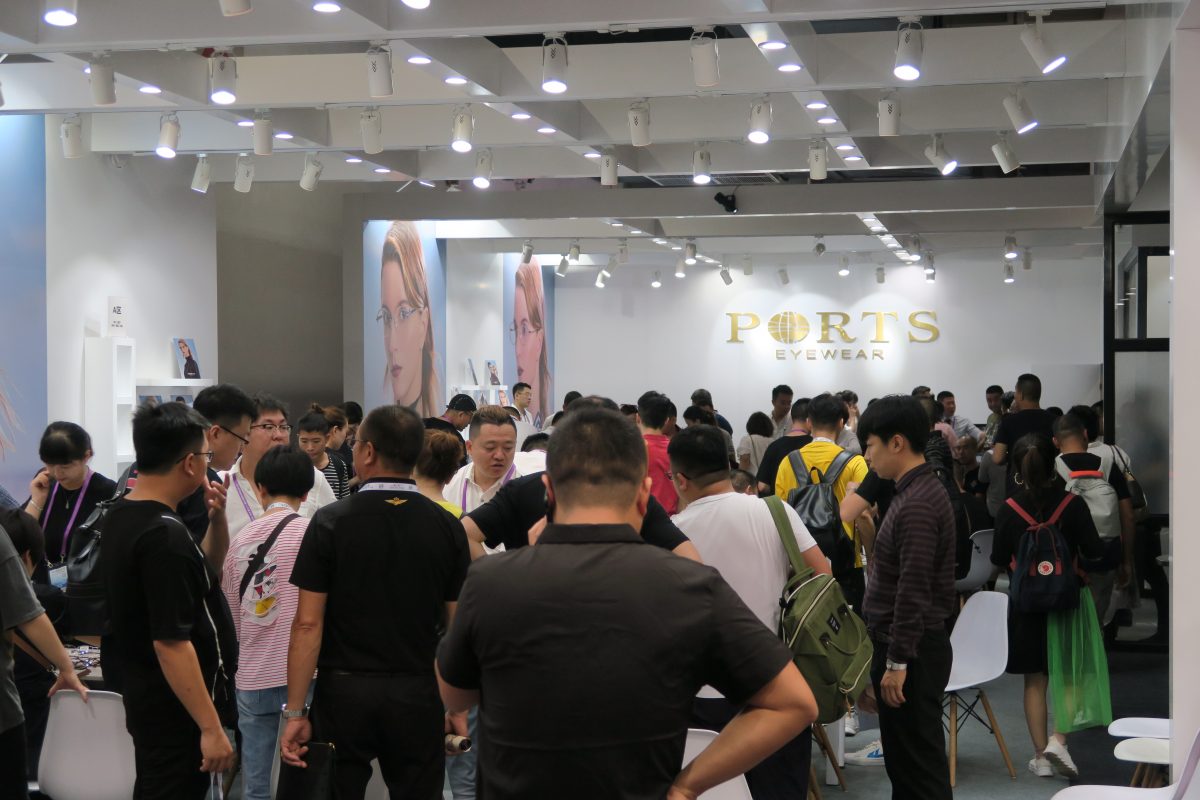 The list of well-known international exhibitors in the arena included, but not limited to, Briot, Charops, Dia,  Essilor, Haag-Streit, Huvitz, Nidek, Reichert, Satisloh, Schneider, Tomey, Topcon and Visionix,
etc. More are to come to sister show SIOF 2020 and the 2020 edition of CIOF.
All editions of CIOF have also taken on the attributes of being educational. As before, professionals attended seminars at CIOF 2019 to acquire technical knowledge and know-how not
available elsewhere. Selected iconic ones were as follows : –
Notions behind the design of myopia-controlling lenses, moderated by China Optometric and Optical Association
Standards for lens prescription for teenagers, moderated by Beijing Jiayu Shixin Digital Medical Technology Co Ltd
Prevention of LED blue lights impairing vision, moderated by Ampro Film
Introducing the focal switches and associated advantages of Smart Life Lenses, moderated by Carl Zeiss (Guangzhou)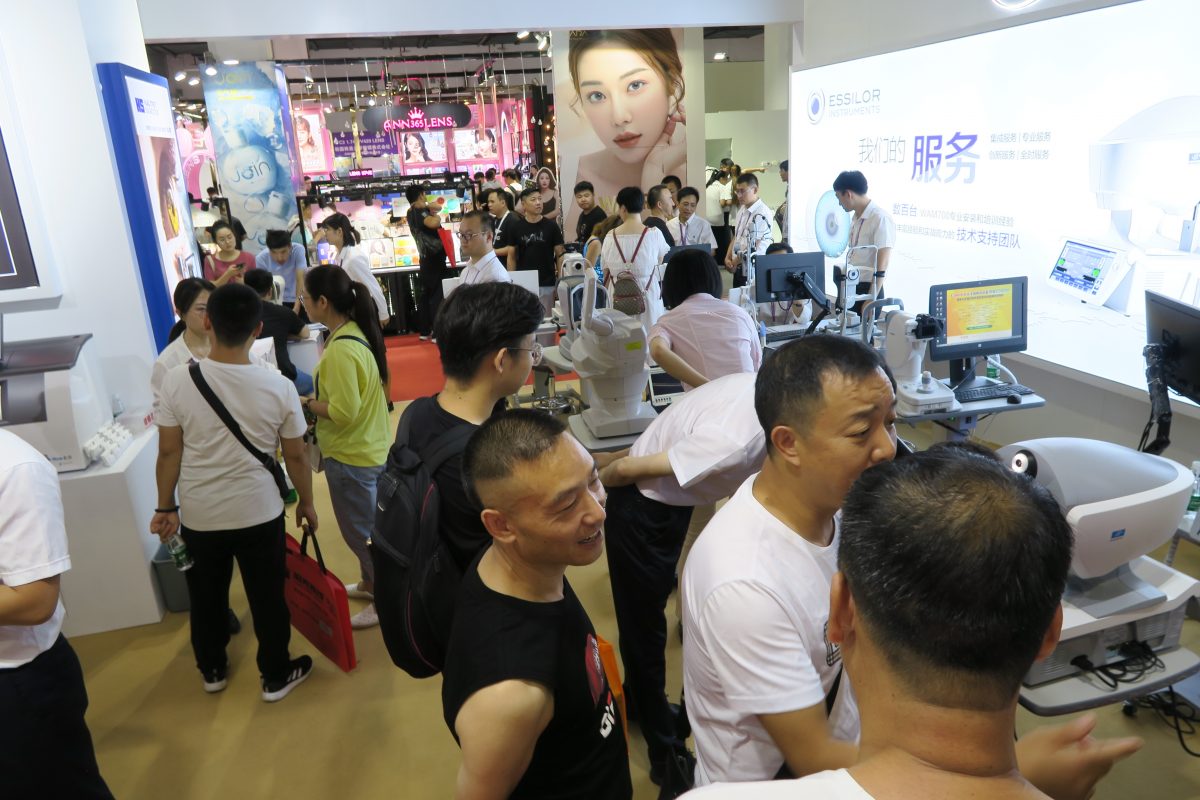 Each year, the organisers have eager first-time exhibitors to test the Chinese waters. On-site at CIOF 2019, they were honoured and fortunate to be able to talk face to face with Mr Monkeliunas of BOD Lenses from Lithuania. Mr Monkeliunas mentioned that he had been to previous editions of SILMO and he found CIOF 2019 equally useful and resourceful for a free form progressive lens manufacturer
and distributor such as BOD. Mr Monkeliunas reckoned that CIOF would prove to be essential for anyone seriously entering the Chinese optical market.
It is also well worth mentioning that CIOF 2019 coincided with the 70th anniversary of the glorious founding of the People's Republic of China. At CIEC, prior to and in the aftermath of CIOF 2019, all other exhibitions were adjourned for security reasons. Only CIOF 2019 was allowed to stay, for very apparent reasons: CIOF has earned the reputation which is insurmountable.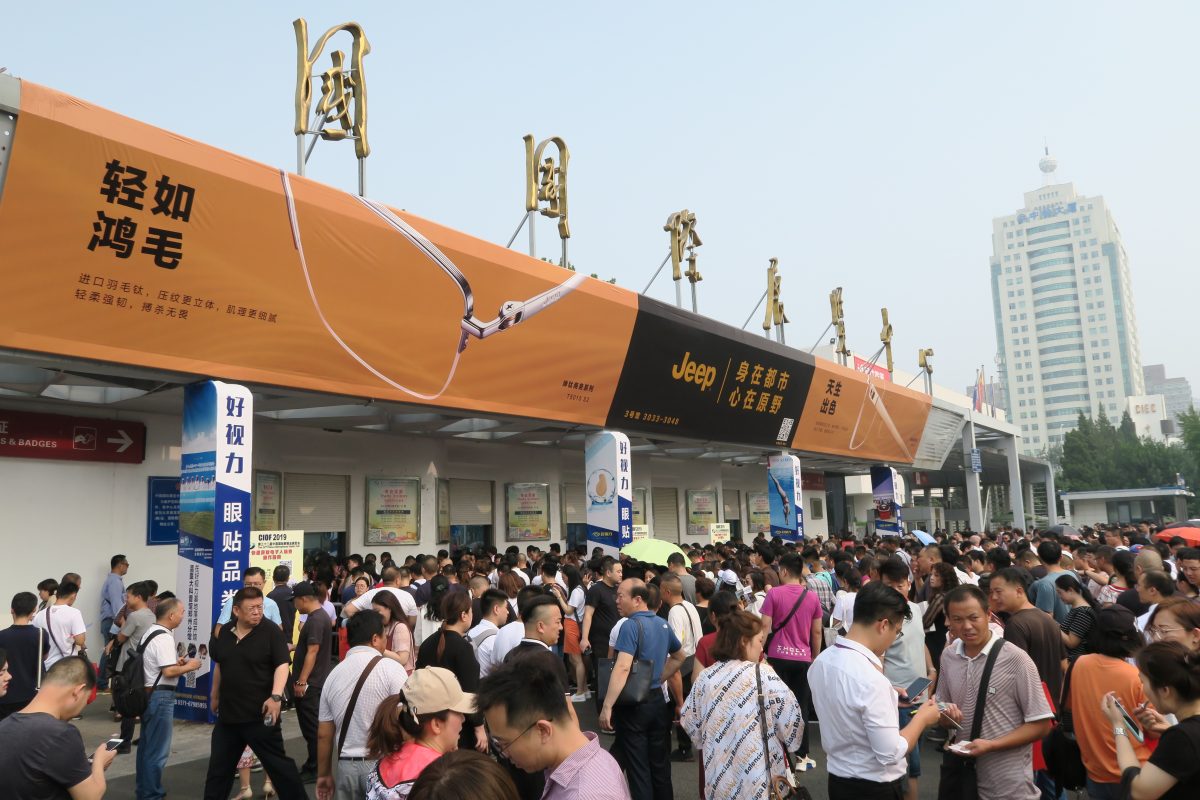 Last but not least, Korea Optical Industry Agency (KOIA) has never ceased to offer CIOF full support. In this edition, 25 Korean exhibitors joyfully exhibited at CIOF 2019, including members
of the Korea Optical Industry Agency (KOIA) and individual Korean companies, including CMA Global, Huvitz, James Optical, New Bio, Polytouch and World Trend. They altogether occupied over 510 sqm in CIOF 2019's international hall. Meanwhile, it was thrilling to be able to arrange a Japan Village, proudly consisting of 15 stars in the Japanese optical arena, including but not limited to Solid Blue, Inon, Paper Glass, Husky Noise and Nippon Lens, just to name a few.