Opticall Vision 2019 Expo, is all set to host its very first eyewear expo.  The event will be hosted from 14 to 16  Dec, 2019 at  Palace Grounds, Banglore, India
Opticall Vision 2019 Expo is expected to be one of South India's largest gathering of manufacturers, buyers, industry professionals, consultants, enthusiasts and prospective entrants from optics, eye ware and eyecare sector. The exhibition will provide a comprehensive platform for a wide range of display of products, raw materials, machines, equipment, quality assurance systems and current trends – shaping future of optics, ophthalmology and optometry industry.
Opticall Vision 2019 will present unrivalled opportunities to network, exchange best practices, do business, unveil new products and source cutting-edge products, technologies and solutions. A combination of both, strategic and tactical business meetings between existing and potential customers and well attended by industry decision-makers, this event will provide your business with a unique opportunity to gain new insights into today's evolving marketplace and set your course for the future.
Opticall Vision 2019 will help you grow your professional networking and your business, at the same time presenting a massive opportunity for domestic and international players that can provide capital, technology, innovation and knowledge.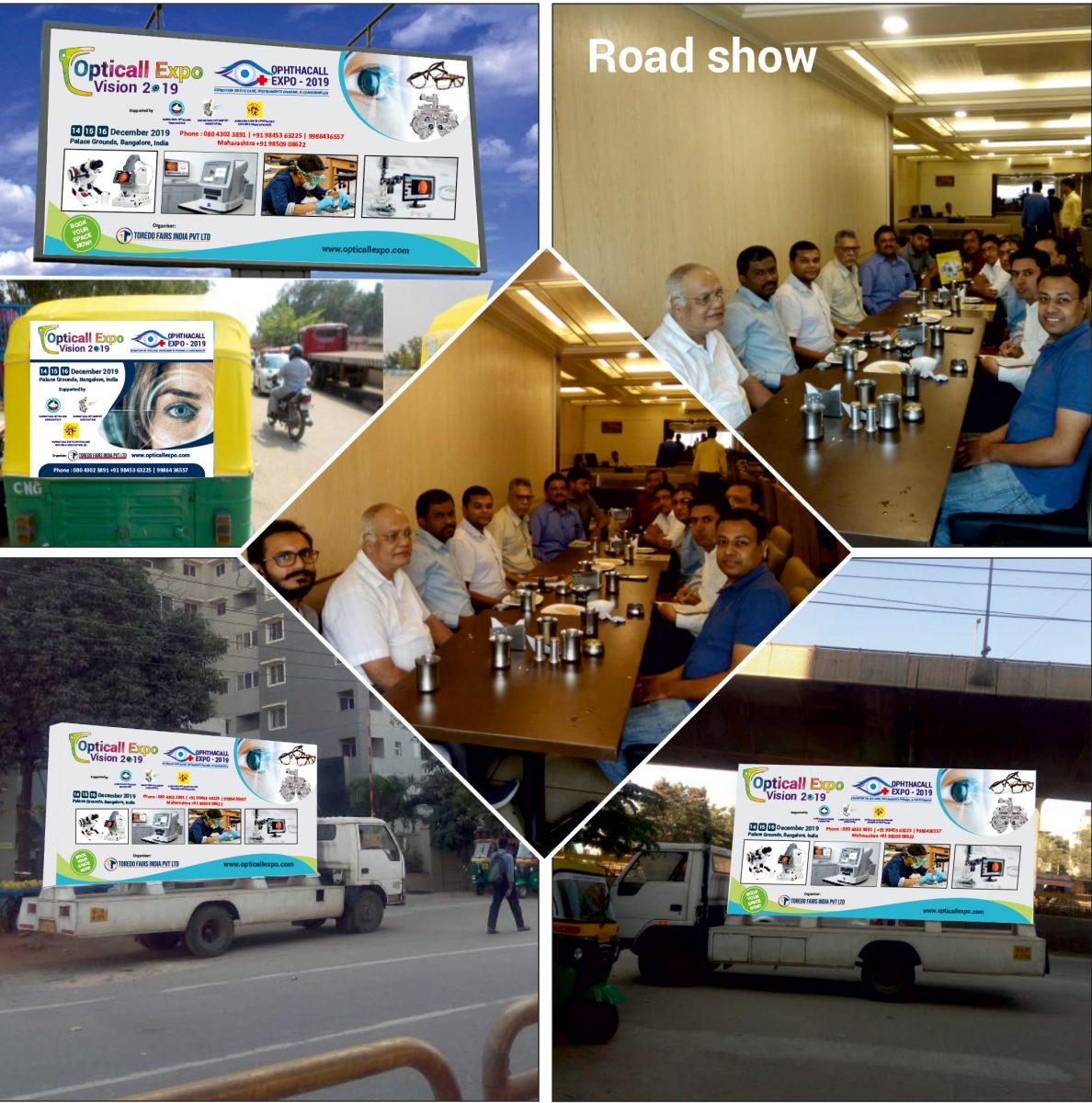 When: 14 to 16  Dec, 2019 
Where : Palace Grounds, Banglore, India