This post is also available in:

العربية
Acuvue Oasys wins the award for the Most Popular Ophthalmic Contact Lens at CiO VP Awards 2019
Like its predecessors CiO VP Awards 2019, held on 13th April at Cairo was a grand success.  At the star studded night, 18 winners were honoured with the iconic trophy and a certificate of excellence. Every winner was worthy of the title. We, at VisionPlus, congratulate all the winners, wish them luck and hope the next edition of VP Awards will be a bigger success!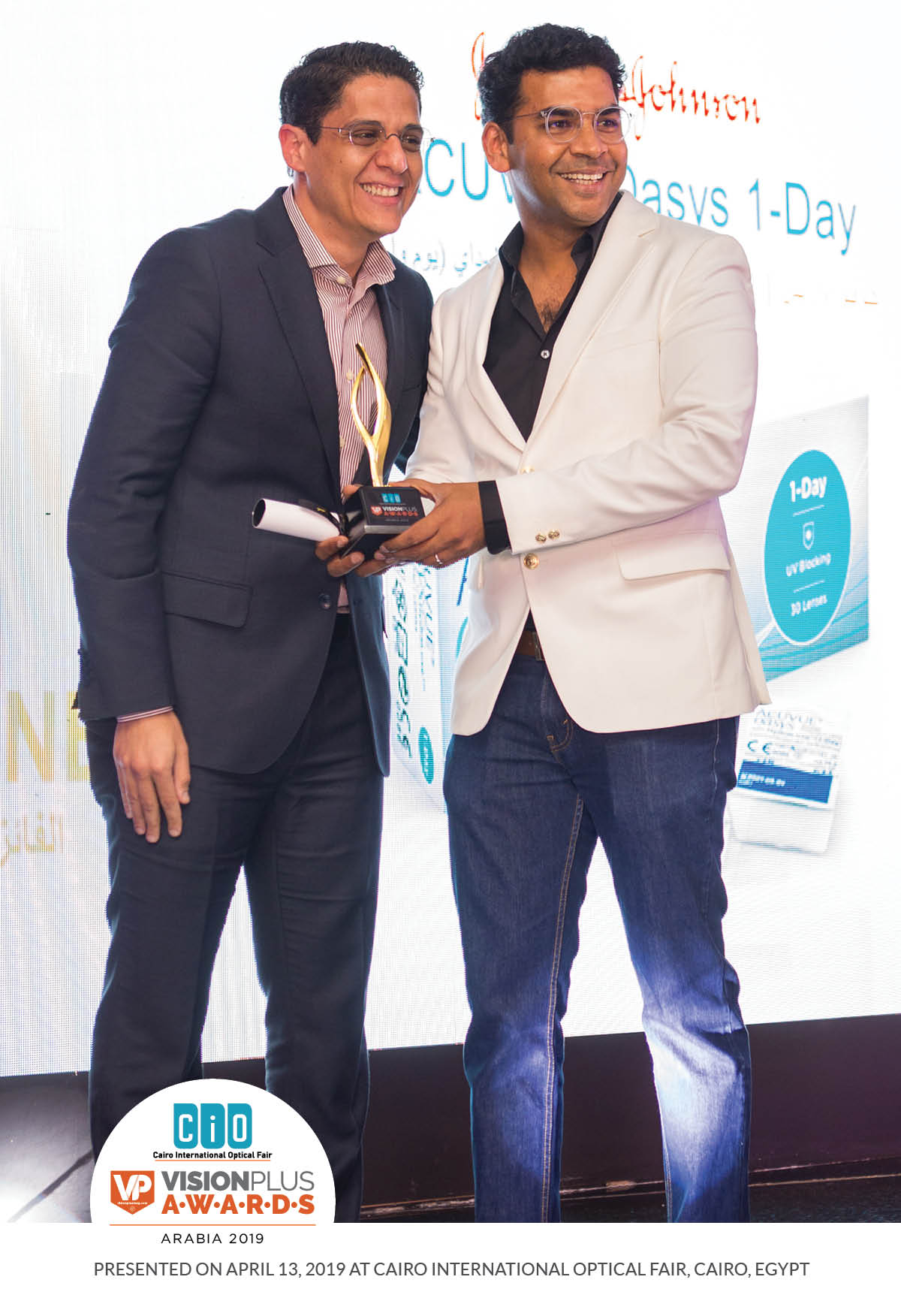 ---
Winning Product
Acuvue Oasys ACUVUE Oasys 1-Day Brand Contact Lens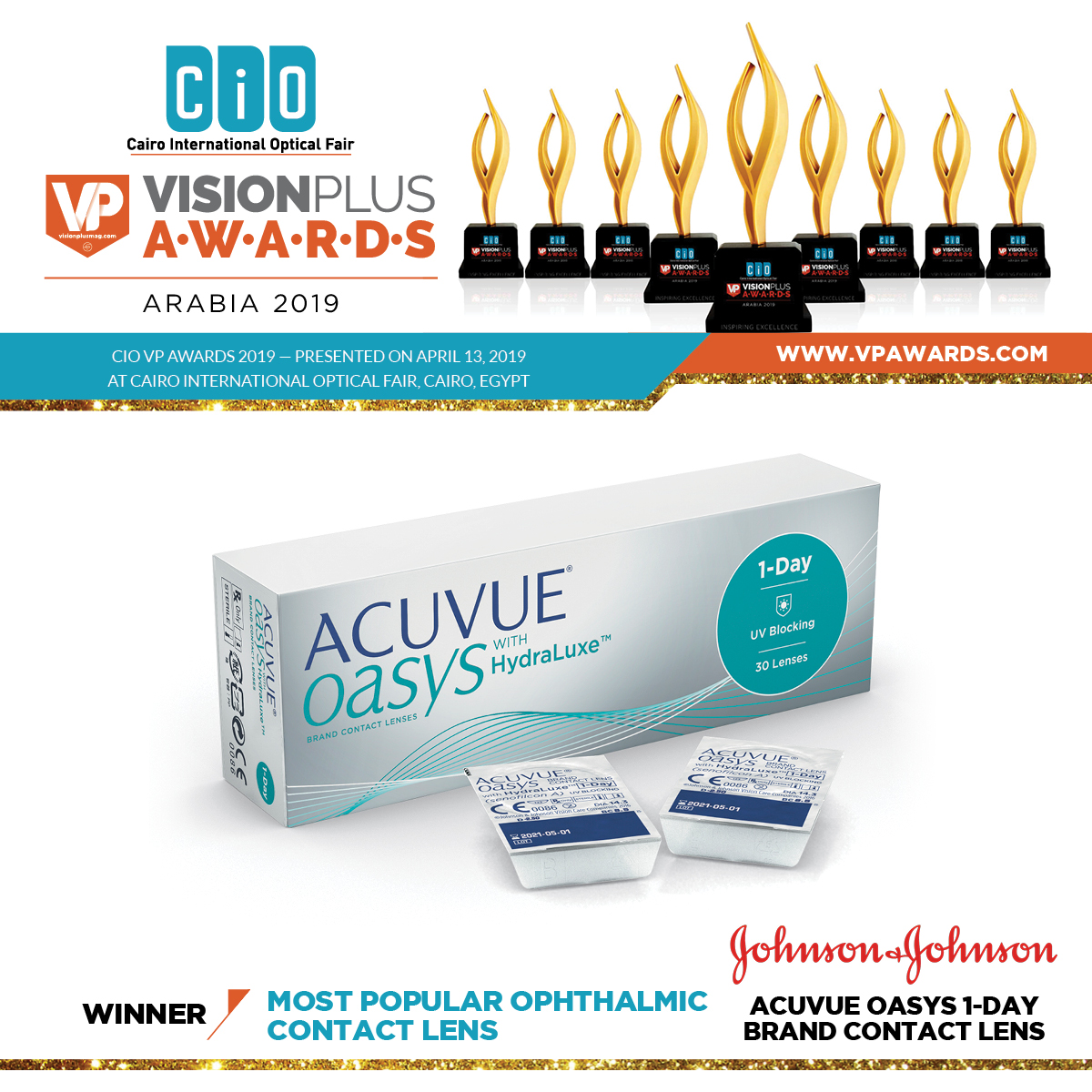 Only ACUVUE® OASYS 1-Day has Hydraluxe™ Technology which helps support a stable tear-film and reduce the feeling of tired eyes – which gives an outstanding end of day comfort. Class 1 UV Blocking The highest level of UV protection available in a contact lens From ACUVUE® OASYS