This post is also available in:

العربية
Nidek takes home a shining VP trophy, on winning the title for the Best Value Enhancer (Retail) at CiO VP Awards 2019
Like its predecessors CiO VP Awards 2019, held on 13th April at Cairo was a grand success.  At the star studded night, 18 winners were honoured with the iconic trophy and a certificate of excellence. Every winner was worthy of the title. We, at VisionPlus, congratulate all the winners, wish them luck and hope the next edition of VP Awards will be a bigger success!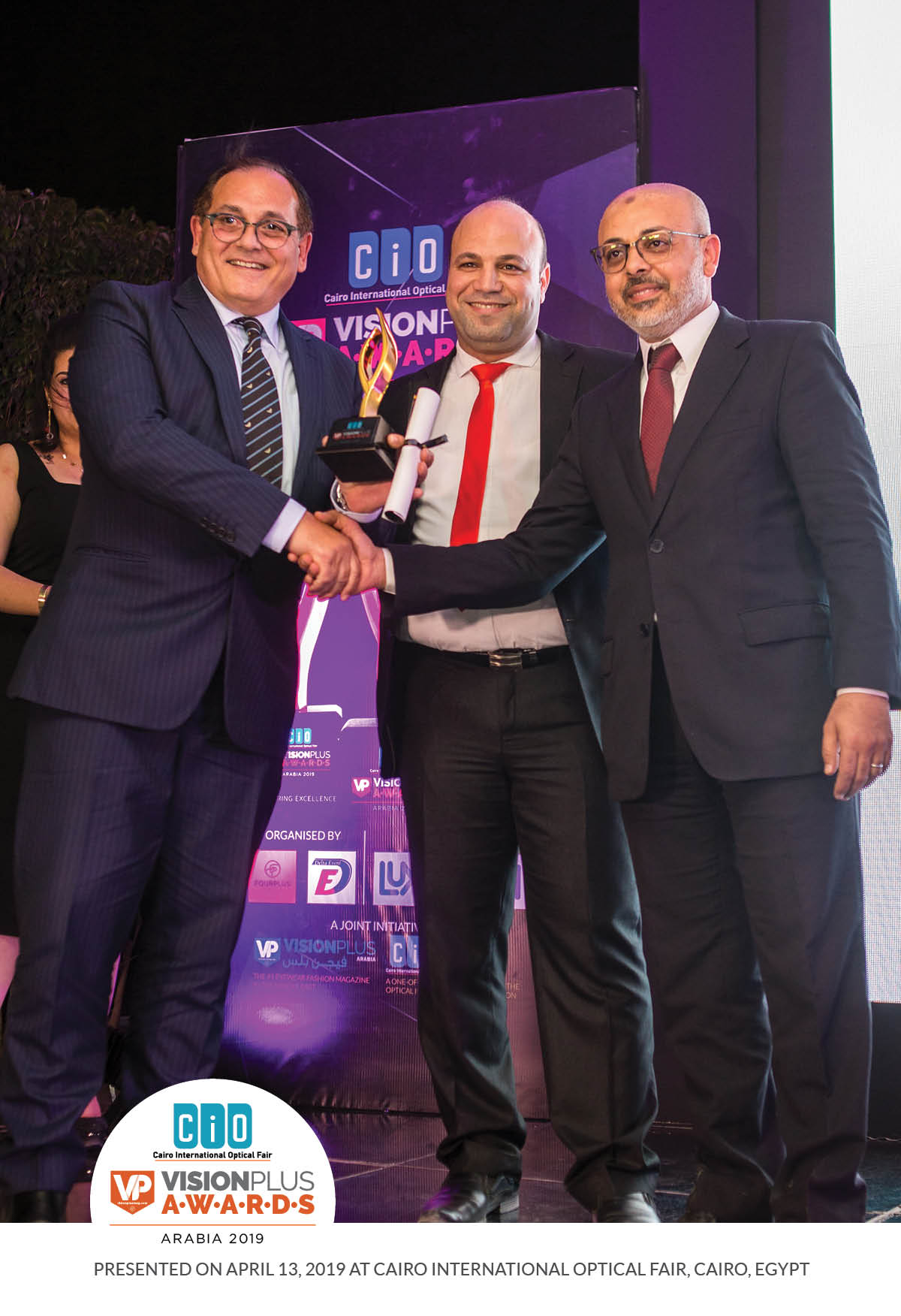 ---
Winning Product
Nidek Lexce Trend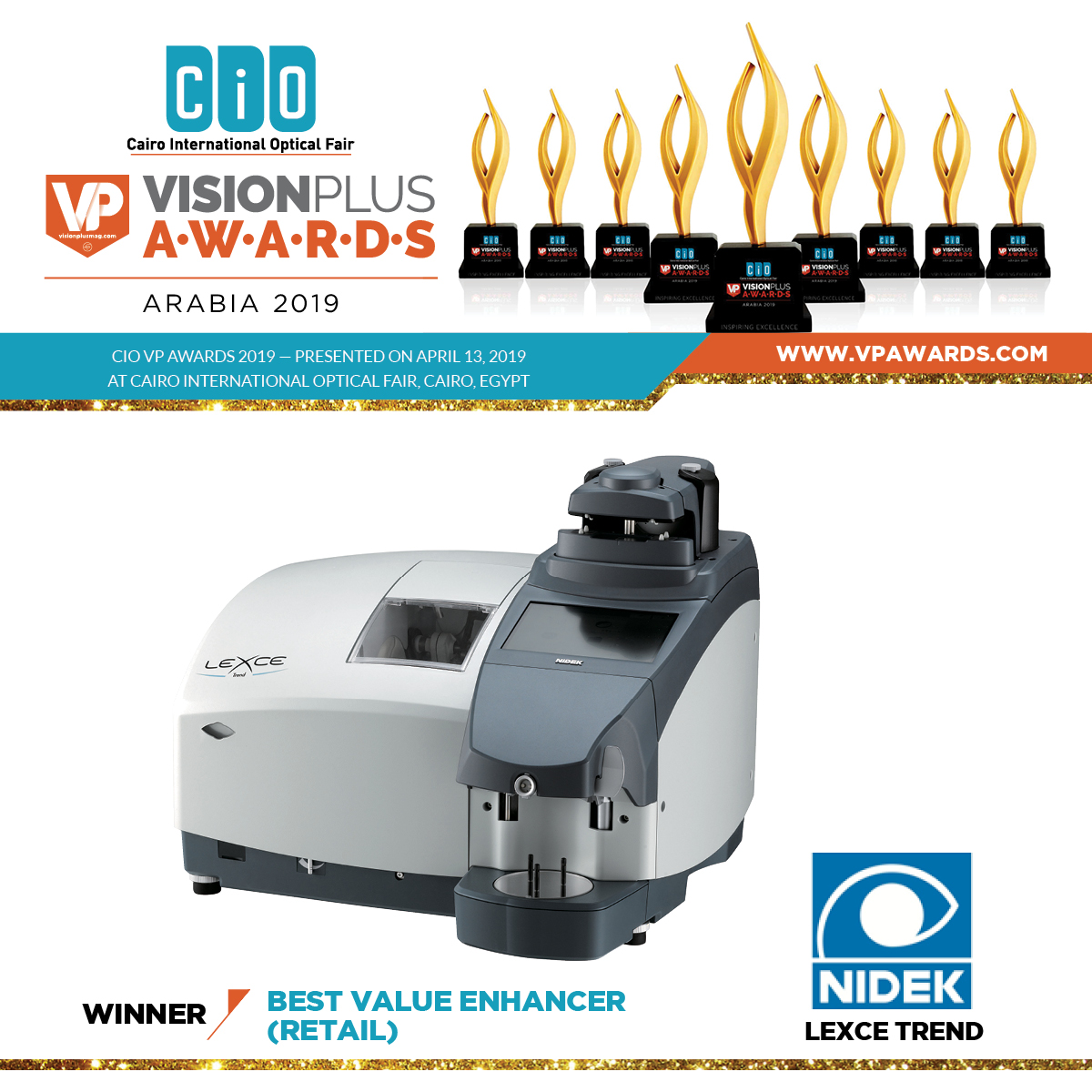 LEXCE Trend all-in-one edger It incorporates a high performance drill, an intelligent blocker and a frame tracer in a compact body. 3-D drilling optimally controlled by 5-axis.  Intelligent blocker with integrated imager