This post is also available in:

العربية
Luxottica had the pride multiplied thrice this year. With RayBan winning The Best New Spectacle fame (Popular) award; and Oakley winning Best New Sports Eyewear and Best New Children's Eyewear awards, Luxottica took home three shining VP trophies proudly! 
Like its predecessors CiO VP Awards 2019, held on 13th April at Cairo was a grand success.  At the star studded night, 18 winners were honoured with the iconic trophy and a certificate of excellence. Every winner was worthy of the title. We, at VisionPlus, congratulate all the winners, wish them luck and hope the next edition of VP Awards will be a bigger success!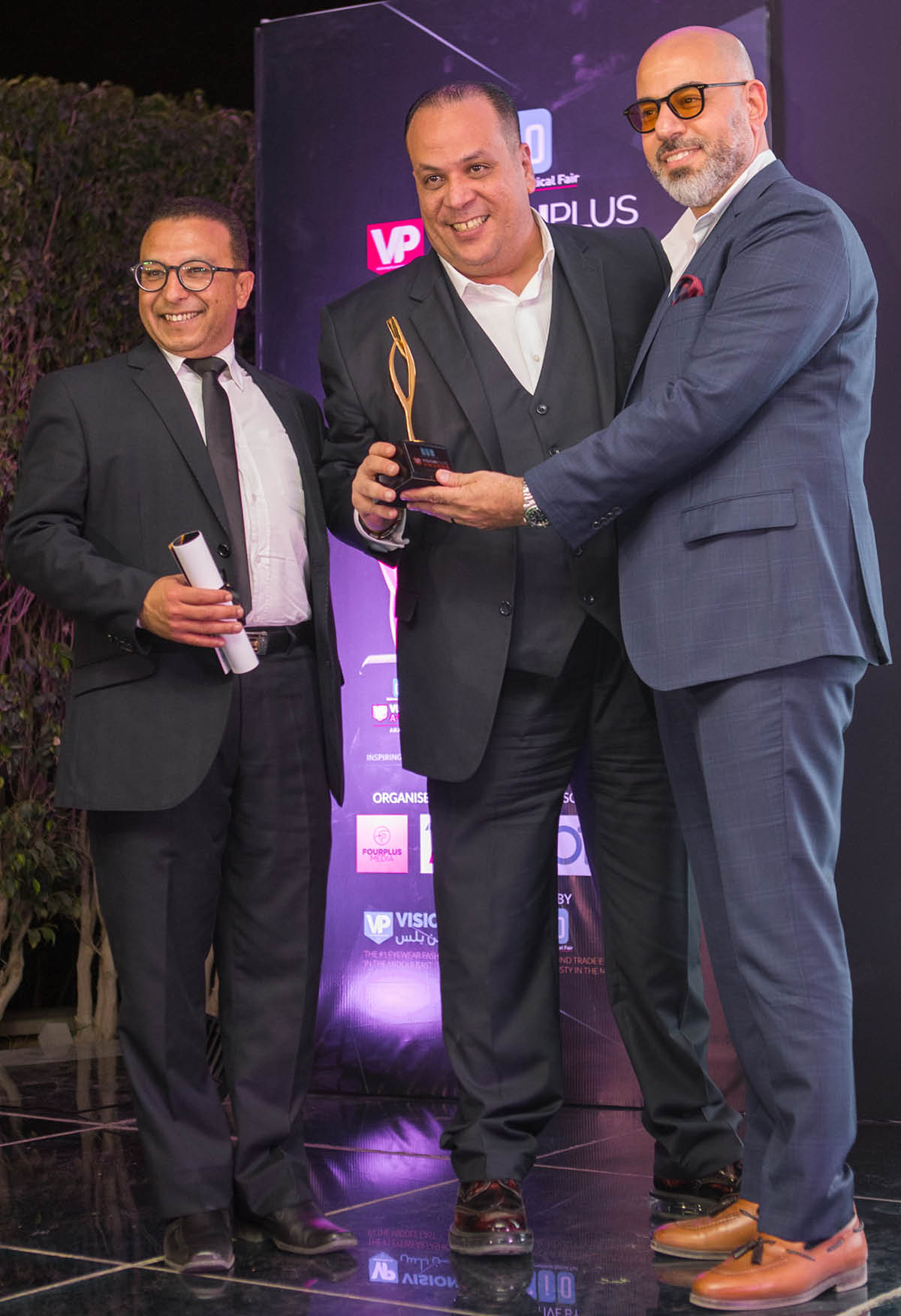 ---
Winning Products
RayBan Hexagonal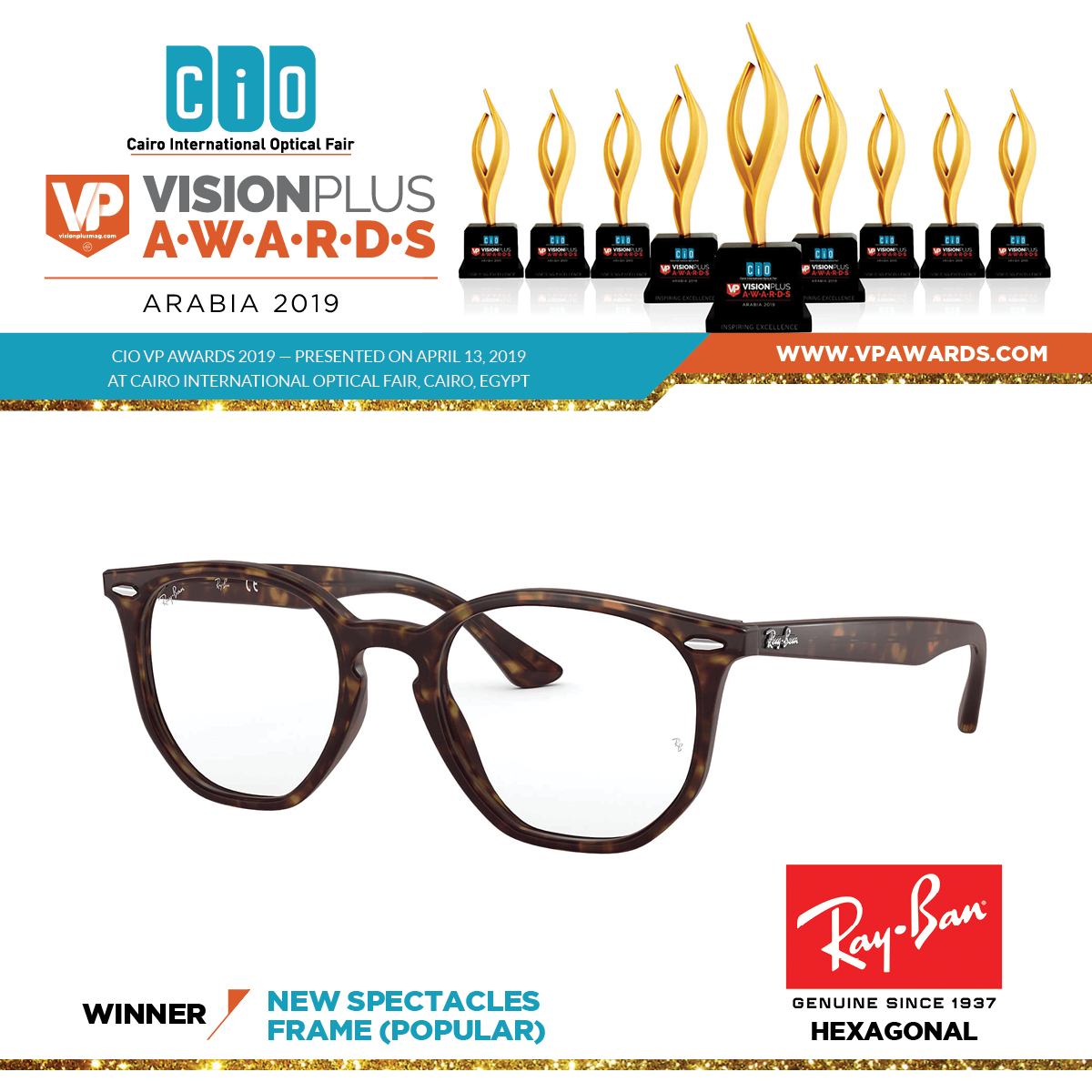 Pairing a slim acetate design with the iconic hexagonal shape, the RX 7151 is a potent combination of form and function. The perfect style for those with high negative prescriptions, the acetate rim wire does a great job of hiding thick lenses.
---
Oakley Flight Jacket O9401-0537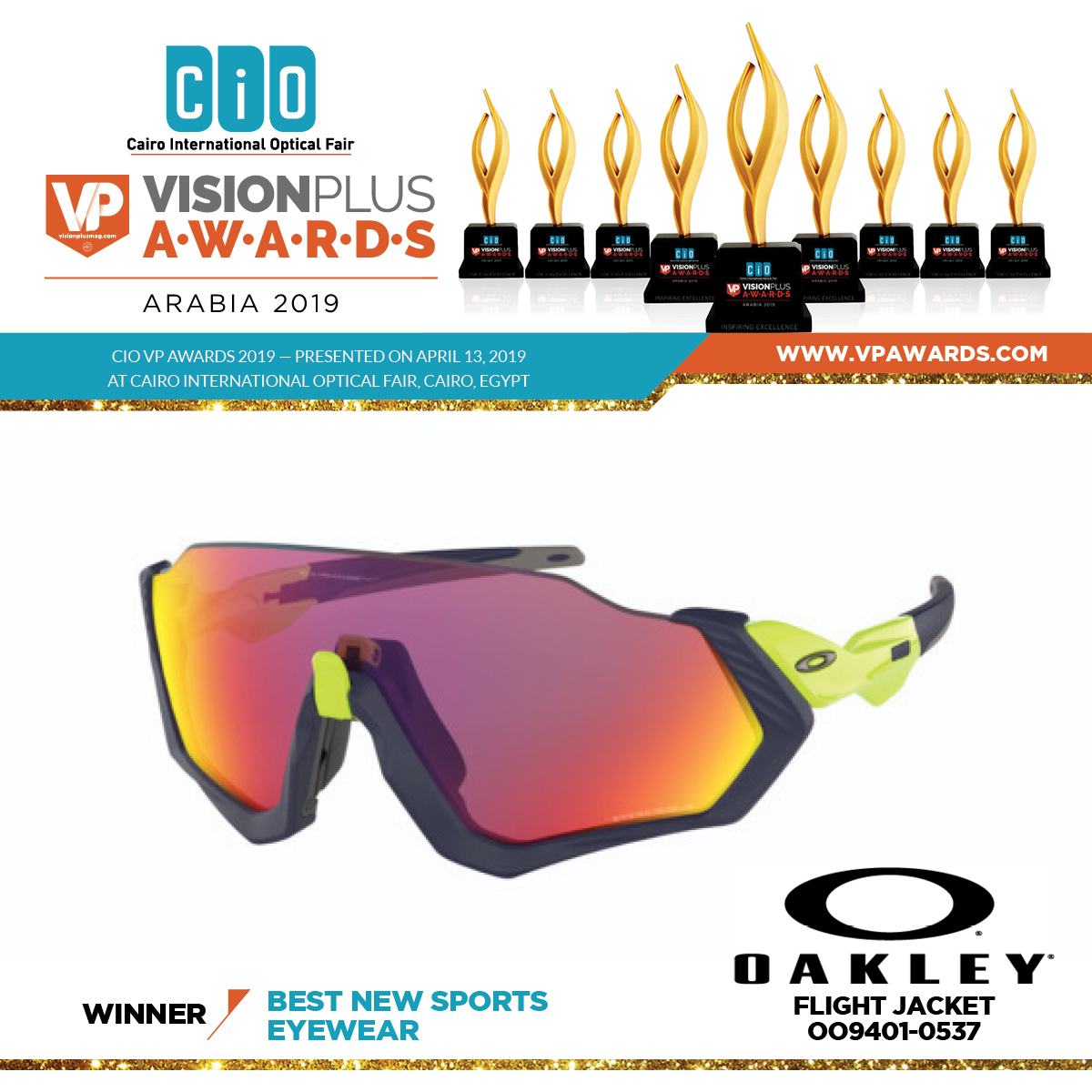 Unique product feature, Aerodynamic engineering makes this speed specialist the ultimate eyewear for cycling, running and beyond. An open edge brow maximizes the upper filed of view, and our new Advancer nose bridge instantly opens airflow to combat fogging and overheating. Two included lengths of interchangeable temples make Flight Jacket compatible with helmets.
---
Oakley Field Day OY8007-0448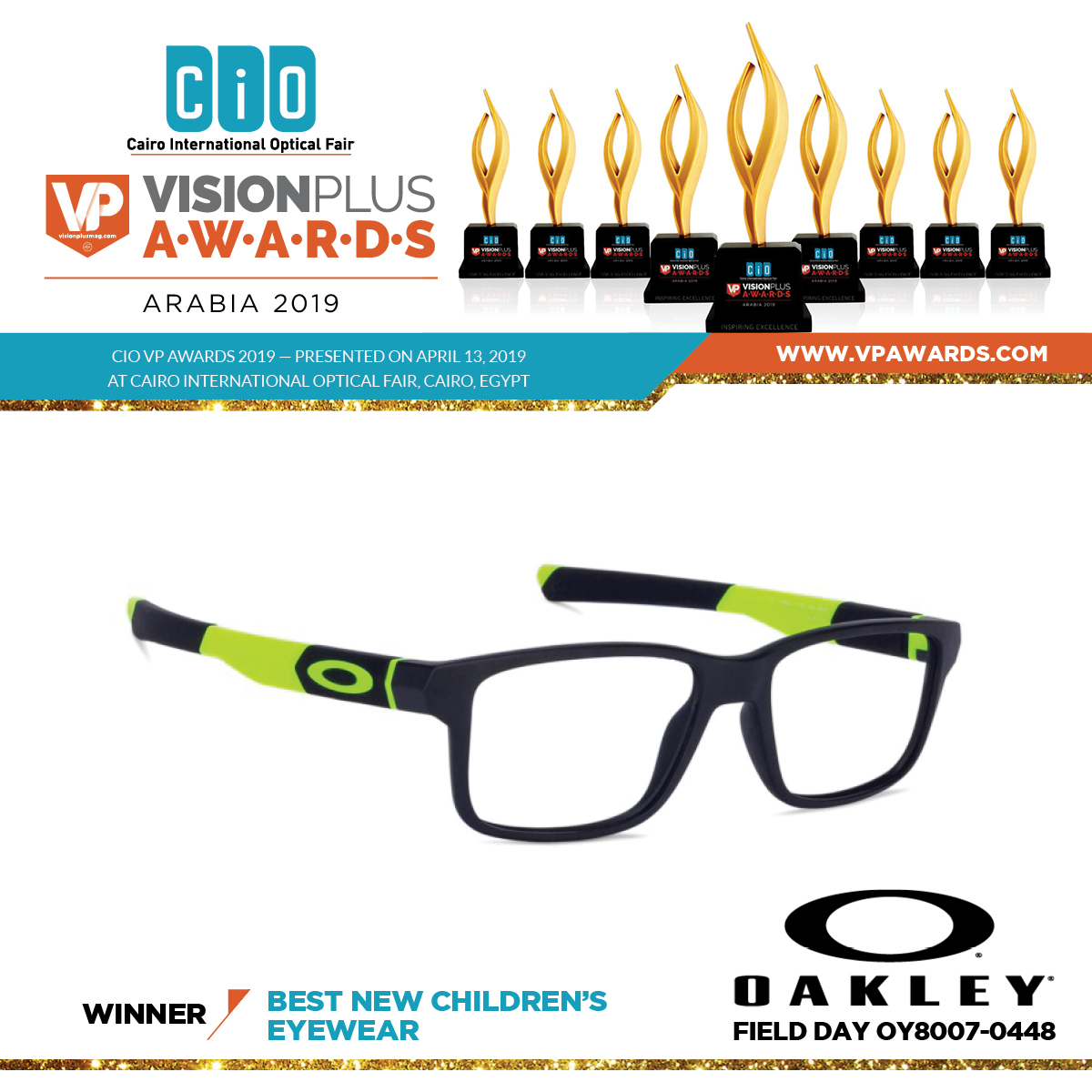 Unique product feature: Field day offers the colours kids crave in lightweight O Matter frame with no slip Unobtanium ear socks for comfort that can keep up with their active lifestyles.