Pramukh Opticals is one of the leading distributors in the Indian optical community. But did you know that the brand that makes heads turn today started out as a small optical store in a quiet town of Gujarat. In this issue, we speak to the management to understand the organisation, its journey and much more…
Manjibhai Patel (Moradia), a high school principal, wanted the three brothers to become doctors or engineers. But the brothers Haresh Patel, Mukesh Patel and Nitesh Patel, were determined to set up their own business. A successful business was a dream that they had chased since childhood. In 1998, they started their own company – Pramukh Opticals. The rest became history. Though the first seeds were sown by their father by inaugurating a store in the sleepy town of Botad.
Pramukh Opticals Pvt Ltd have come a long way since 1998 when they first started out as a collaboration of three brothers. Pramukh Opticals today stand top amongst distributors with brands like CR7, GANT, Harley Davidson, Adidas, Max Mara, Moncler, BMW and more shelling out from their end. Luxury brands like HUBLOT by Italia Independent, ZILLI by Grosfilley, Henry Jullien by Lamy Group and many more
More than just a family business, Pramukh Opticals has established its flair for success. With three brothers at the helm of affairs, they have some of the leading brands in their portfolio.
In this edition, we speak to the brothers to understand the legacy of the brand, its current form and of course the plans in the pipeline.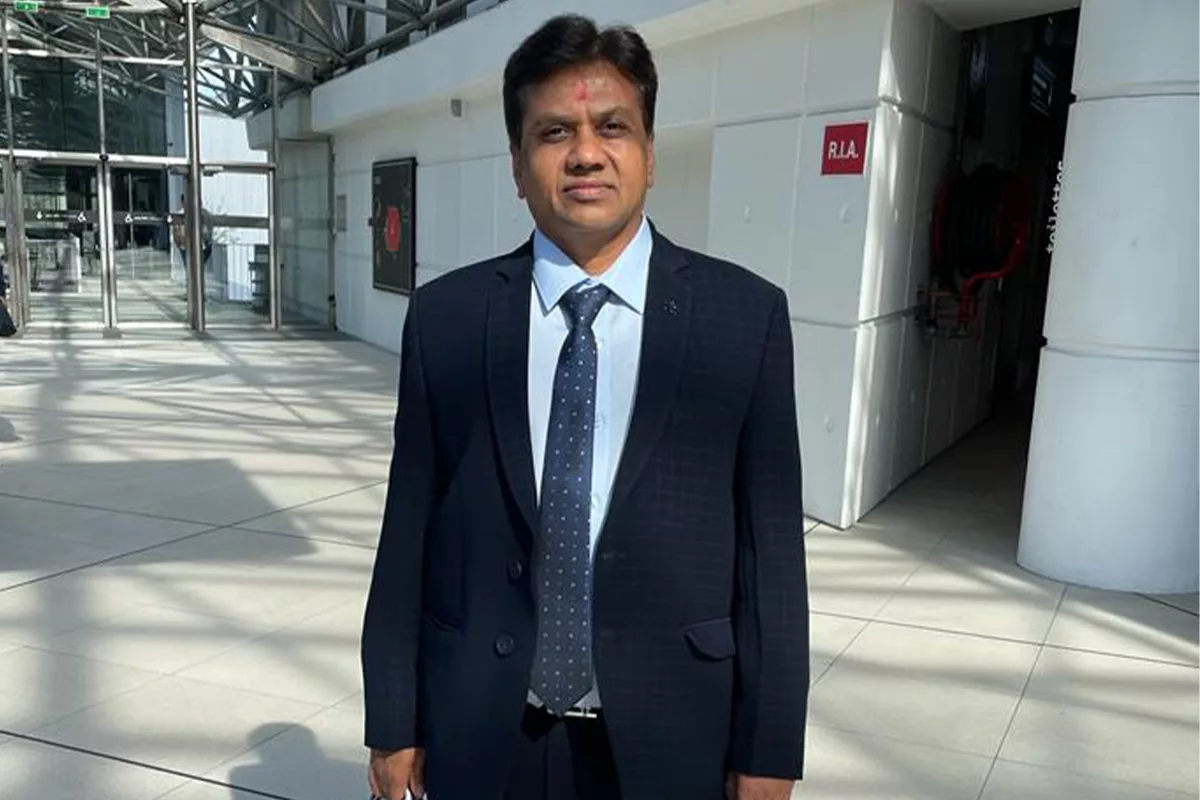 VisionPlus (VP): Tell us something about the legacy of Pramukh Opticals?
Mukesh Patel (MP): Pramukh Opticals is a legacy. In our journey spanning close to three decades, we have covered the landscape of this country and established ourselves as the top distributors. We have a licence for Guy Laroche eyewear, distributing it directly from the company for 25 countries across Asia, we have a sub-license of AZZARO for the Indian market and so many milestones to our credit. In fact, we also have our private labels named Spartan frames/ sunglasses, Elvis frames/ Sunglasses. We also manufacture sunglasses under the brand name LIFE for multi national departmental stores like Shoppers Stop and several retail chains.
VP: The success mantra for your business…
MP: Well, I would say that we owe this success to two things – first is the common vision that we, the brothers, share and the second is of course the unbreakable bond that we share. Also, we give utmost priority to our customers, we treat them like a family. This is one more of a reason for our success in this industry. Our unanimous efforts have helped us take Pramukh Opticals to new heights every year. Today, we are the leading distributors of international optical brands in India.
VP: Give our readers some insight on your sales strategy…
Haresh Patel (HP): Marketing is important for the success of any business. We invest a lot of effort to build as well as sustain the relationship with our partners. This includes organising event days for our premium dealers and this is not restricted to domestic locations – we cover several international locations. This is not it. We have a dedicated marketing team that works round the clock to provide the required product training, improve store displays, undertake brand campaigns – basically support our partners in every possible way.
We also conduct road shows that help us cover every corner of the city. Our sales channels include optical stores, departmental stores, high-end fashion stores, shopping malls, online portals and others. We also have 86 kiosks in anchor stores and this number is steadily going up. This keeps us ahead of the competition.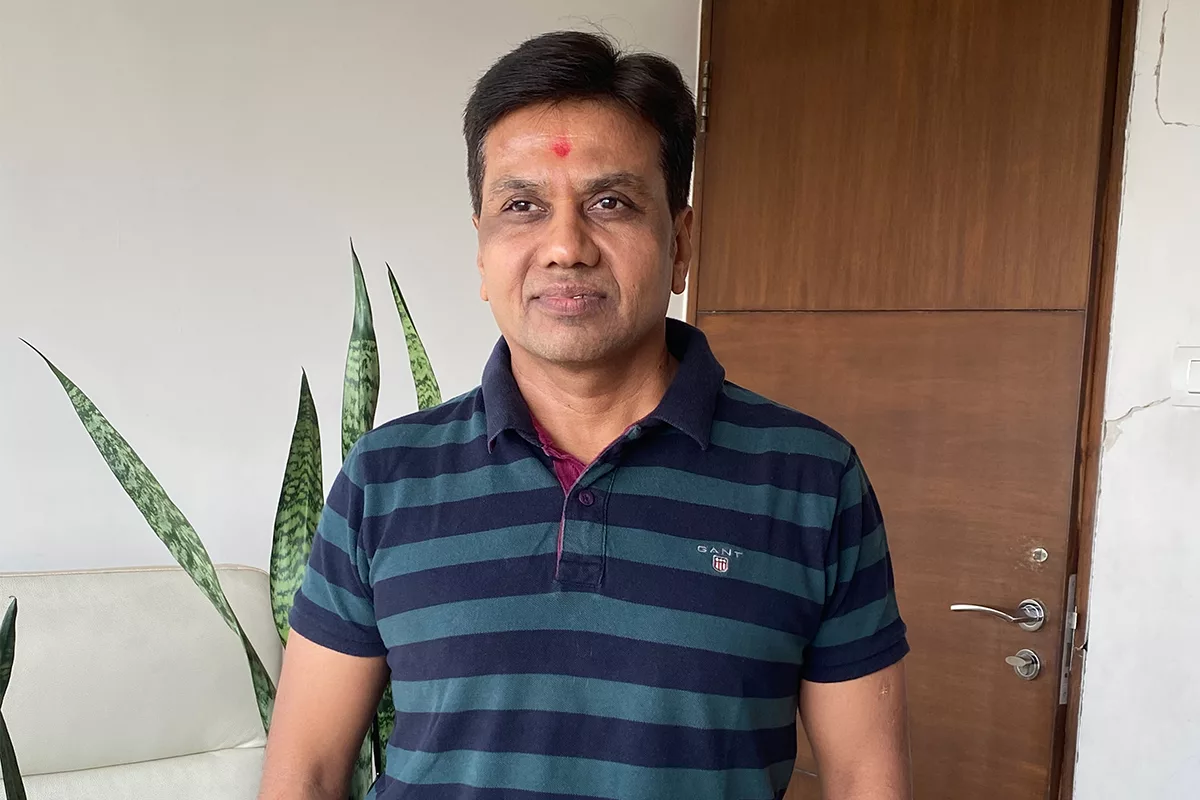 VP: Why choose Pramukh Opticals?
Nitesh Patel (NP): Today, some of the best brands in the world are being distributed by Pramukh Opticals. Not just that, the marketing and sales support that we provide is a big support to the store owners. Luxottica, Marchon, Marcolin, Alain Miklimaking are just some of the big names that we have worked with or are working with. More recently, HUBLOT recognised us as the top performers. Surely, we are doing something right!
Additionally, ours is a flat hierarchy. Even the senior management takes interest in sustaining the relationship with our partners. Our customer testimonials are proof of the effort that we invest in building and maintaining the association with the stakeholders.
With some of the world's best known brands in our kitty, it would be correct to state that the company has witnessed meteoric growth in the last decade. With the blessings of God, our company is growing every year by 10 to 12 percent.
VP: The USP of Pramukh Opticals,
NP: At Pramukh Opticals, we are deeply concerned about eyes that are the windows to the world. Hence, our passion, our vision and our mission is to furnish all mankind, rich or poor, with their desired eyewear. We also believe that eyewear is not just functional. But by adding a certain charm and charisma to the eyewear, it enhances the experience for the clients. Personal contact with our distributors, treating employees like family, and a very strong after sales service together is the oxygen that we breathe.
VP: Any recent awards or recognitions that you would like to share with our readers…
MP: Of course, we are truly an outstanding company and the awards that we have win are a testimonial to this. Recently, we have won the international title of 'Best Performing Company' from Italia Independent for HUBLOT. The yearly business plan we provided for ZILLI was achieved by us within a month. We achieved the yearly target of Moncler and MaxMara in a month and in 3 months respectively. Also, for CR7 we achieved the yearly sales target in a month.
VP: Any future plans..
MP: Pramukh Opticals have, in the sixteen years since their inception, established themselves as one of the country's premier distributors. Our short term plan is to launch coast-to-coast international brands. The long-term plan is to expand our portfolio of renowned international brands as well as increase the footprint of our distribution network. Today, India is a dream market for many brands, and we wish to deliver only the best to our customers.