Sports and glamour go hand-in-hand. Find out how sports personalities are making a big impression on and off the field with their eyewear…


Let's admit it… we Indians are sports crazy – starting with cricket (almost a religion) and going on to football, tennis, Formula 1, golf, the frenzy is fuelled by good ol' television, what with scores of dedicated sports channels beaming sports events live from around the world, around the clock. Why, on Sunday, July 6, 2008, there were 3 mega sports events all clamouring for eyeballs – India and Sri Lanka battled it out for the Asia Cup, Federer and Nadal had a thrilling Wimbledon 2008 marathon 4 hour, 48 minute final, and the British Grand Prix went vrooming at Silverstone. Sports enthusiasts are having a ball (pun not intended…), and so are the channel walahs… and in the midst of all this entertainment, sports is getting as glamorous as Bollywood and Hollywood. With sportspersons endorsing a mind-boggling plethora of products from colas to health drinks and apparels and of course the ubiquitous sports wear, their on-field and off-field antics being reported in to-the-minute detail on news channels (Harbhajan slapping Sreesanth, Yuvraj's dinners with Deepika Padukone, and so on) sports is becoming increasingly dramatic, adrenaline generating and thrilling entertainment providers.

And where glamour comes in, can sunglasses be far behind? Sports and sunglasses seem to have a nice, give and take, symbiotic relationship going for them – sports eyewear is not only functional and can actually enhance performance, but also provide a lot of style and panache to the sportspersons personality. Some of the most popular youth icons are champions from various sports – Virat Kohli, MS. Dhoni, Tiger Woods, Roger Federer, Sania Mirza… it's an almost endless list. What these gods and goddesses of sports wear on the field and off it get wide media coverage and naturally also inspire their huge fan base to follow suit. So, when a sporting idol steps out of the dressing room wearing snazzy sunglasses by say, Nike, hundreds of eager youngsters are bound to notice and want the same pair. The recent IPL matches have made the bond between sports and glamour even stronger. With cheerleaders, Bollywood stars and stylish players, the T20 format is very thrilling and very appealing to Generation Next who quite enjoys the fast pace of the game.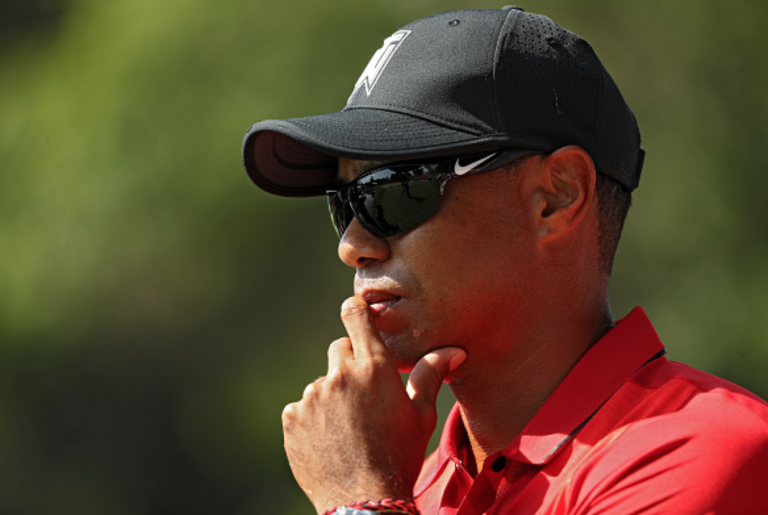 If you think the sports and sunglasses love affair is recent, you have another think coming. If there was Viv Richards with his famous wrap around reflector sunglasses, there is Michael Jordan who endorsed Oakley and Andre Agassi (again an Oakley enthusiast) who made women around the world, including fashion diva Brooke Shields swoon when he showed up at the US Open tennis tournament in long hair, spiffy clothes and sunglasses. Whether he won that tournament or not is beside the point. Remember Anil Kumble starting of his career wearing glasses while bowling? Of course he switched to contact lenses later. Dean Jones, Australian cricketer was one of the first cricketers to wear sunglasses on the field. Apparently, when he first wore them way back in 1988, Allan Border told him to first practice and get used to them and to make sure not to drop any catches, or he would be in deep trouble. In that game in Perth, he pocketed a cool four catches, flagging of a trend for more and more cricketers to wear sunglasses on field. Brian Lara, arguably the world's best cricketer even wore sunglasses when batting, while Yuvraj Singh wears them when bowling! Shane Warne is very fond of Oakley wraparounds, while F1 racing demi-god Michael Schumacher endorses and sports Ferrari eyewear. Golfing great, Tiger Woods recently said in an interview, that he wears sunglasses when playing and practicing at home, but not in competition and went on to admit that it is tough playing without them when its windy and there is a lot of sand flying about.

The major factor contributing to the rising popularity of sports eyewear is that they are actually supposed to enhance performance. There are sports-specific sunglasses available for a variety of sports ranging from motor racing, skiing, swimming to tennis, running and golf. Winter sports typically cannot be played without appropriate sunglasses, since the glare from snow can be blinding and a big impediment to play. There is an increasing awareness that sport-specific eyewear is a must for even amateur players, especially if they take sports seriously. Sunglasses worn during play can really make all the difference to how well the person does – they help keep out the harsh sun, wind and dust out of the eyes and can prevent injury due to sudden impacts too. A case in point is Anil Ambani, a.k.a the Marathon Man in business circles, who practices running everyday wearing a stylish pair of sunglasses, with a built in mp3 player (which as far as we know would be an Oakley Thump). He is a serious runner, a regular participant in the Mumbai Marathon, but an amateur. But, there's a good chance that he enjoys and runs better with his stylish pair perched on his nose rather than without them.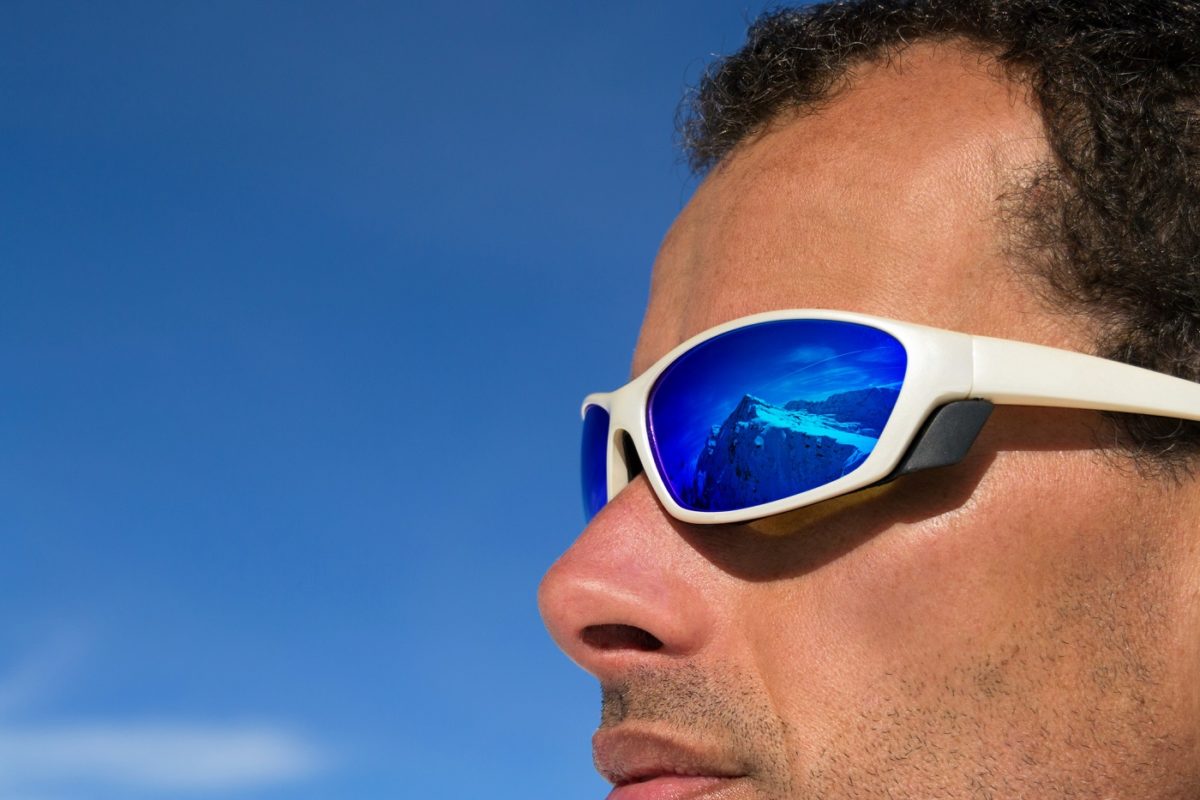 Globally, sports eyewear is all the rage and is used both as a fashion statement and to enhance performance. The Indian market too is gradually catching up, at least on the fashion front. As Vivek Mendonsa, Marketing Director at Lawrence and Mayo says, "There is a gradual increase in sales of sports eyewear. Oakley is the most popular brand right now, with Polaroid also in the reckoning. However, it will take some time before people really realize the impact that the correct sunglasses can have on performance, right now it's more of a style statement with industry bigwigs donning them when they play golf with high-profile clients and vendors. Sailing too is becoming a popular pastime with corporate head honchos and that is another sport which requires proper sunglasses to prevent glare from the water surface."

Functionality aside, sports eyewear is just as glam and la-di-dah as its luxury counterpart, adding loads of flamboyance to the sports star's outfit. The number of companies who manufacture sports eyewear is fairly large. Apart from the usual suspects like Adidas, Nike, Reebok and Ferrari, there's Oakley with some of its designs literally out of this world and Bolle, Puma, Wiley X, Sable Water Optics, Costa Del Mar, Maui Jim and Tag Heuer. These are brands with expert technology going into the making of the eyewear and some of the best names in sports endorsing them. Most of these sports performance sunglasses come with lightweight, durable frame material which retains the shape even under stress, changeable lenses to adjust to varying light conditions, polarized lenses to keep out the glare, no-slip rubber temple grips and nose pads to prevent slipping due to sweating or movement in high-intensity sports. Sports eyewear is not limited to sunglasses – companies like Essilor have launched Varilux Sport, which are progressive lenses designed for sports such as mountain biking, sailing and skiing.

Sports eyewear is here to stay, and is making its mark in the Indian consumer psyche. Why not, when it is not just mega-functional and performance enhancing but can also add oodles of style, glamour and élan to chic sporting attire!

Brands seen on sports personalities
Ferrari >> Michael Schumacher
Oakley >> Lance Armstrong, Sachin Tendulkar
Bolle >> Cricketer Brett Lee, Volleyball Olympic medalists Misty May-Treanor and Kerri Walsh
Sable Water Optics >> Swimming champion and Olympic Medallist Gary Hall Sr.
Tag Heuer >> F1 champion Kimi Raikkonen
Nike >>    Maria Sharapova, soccer star Theirry Henri, world crosscountry running champion Paula Radcliffe
_______________________________

– Roli Gupta