This post is also available in:

العربية
"Out in the wilderness you come alive," said the Olympic skier who took up this challenge even if once hemiplegic after a terrible ski accident!
After a great success in 2018, Essilor® Sun Solution™, the Essilor Group division dedicated to plano sun lenses, is proud to present the new No Ordinary story "Utah Yurt trip".
This one is about the young No Ordinary athlete Jamie Crane Mauzy who was in a coma for eight days following a skiing fall in 2015. Last February, she put her skis on again to attack the snow-covered slopes of Utah.
Essilor® Sun Solution™ is proud to have supported Jamie's adventure made of passion, tenacity, joy and gratitude for life.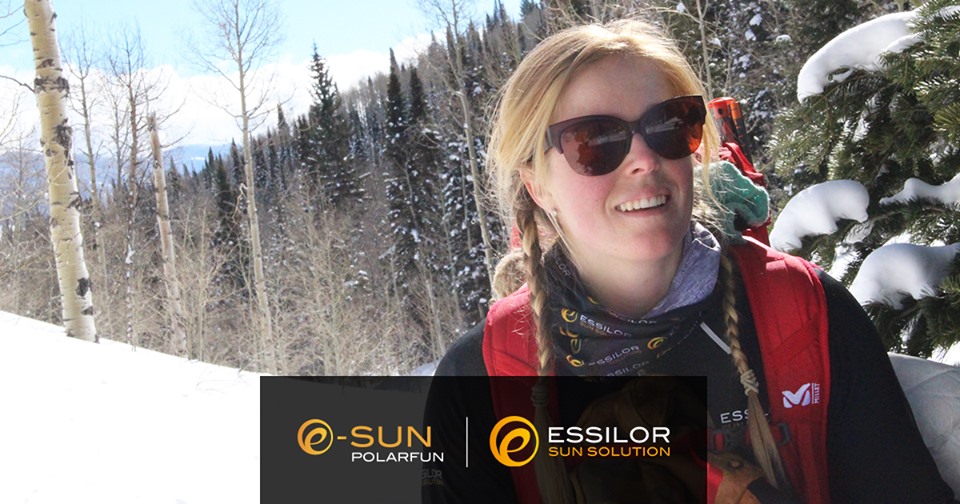 The Story
Olympic skier Jamie Crane Mauzy, nicknamed "Mocrazy", has always been passionate about skiing. From an early age, her life has followed the rhythm of ski and freestyle ski competitions. She even participated in the X-Games. Unfortunately, during a downhill run in April 2015, she took a fall and slipped into a coma for about eight days… Due to brain injury, she became hemiplegic and could no longer speak.
She then underwent significant treatment and decided to return to skiing. Last February, she went with some friends and her boyfriend on a trip to Utah. This Utah Yurt Trip was like therapy for her: be independent again. As she says so well: "Out in the wilderness, you come alive". According to her, it was a mix of peace and excitement. It was an incredible feeling that made her understand that she was one of the luckiest people on this planet to still be alive today.
She thought that she could never get back on skis and become a 'normal' person again. Through this challenge, she proved to herself that anything is possible. She also points out the fact that the beauty of the landscapes she was able to see in Utah could one day disappear due to environmental and climatic conditions… We can all act to defend the environmental cause!