This new collection by Versace "Versace The Clans" is a precise symbolism of what royalty must look like. This collection evidently stands out from the crowd through its style…
Created for both men and women, the designs of this collection embody the clash of cultures united through passion and an unstoppable desire to rock all boundaries!
The Clans
VE 4360 – MEDUSA ARES VISOR
This lightweight, ultramodern men's shield is embellished with iconic Versace symbols. Contrasts of colors and materials are detailed with new matte 3D Medusa and a Greca gold medallion which is applied on the wide tapered temples. The nose piece design and gleaming mirror shades complete the look. The selection includes white, black and Havana.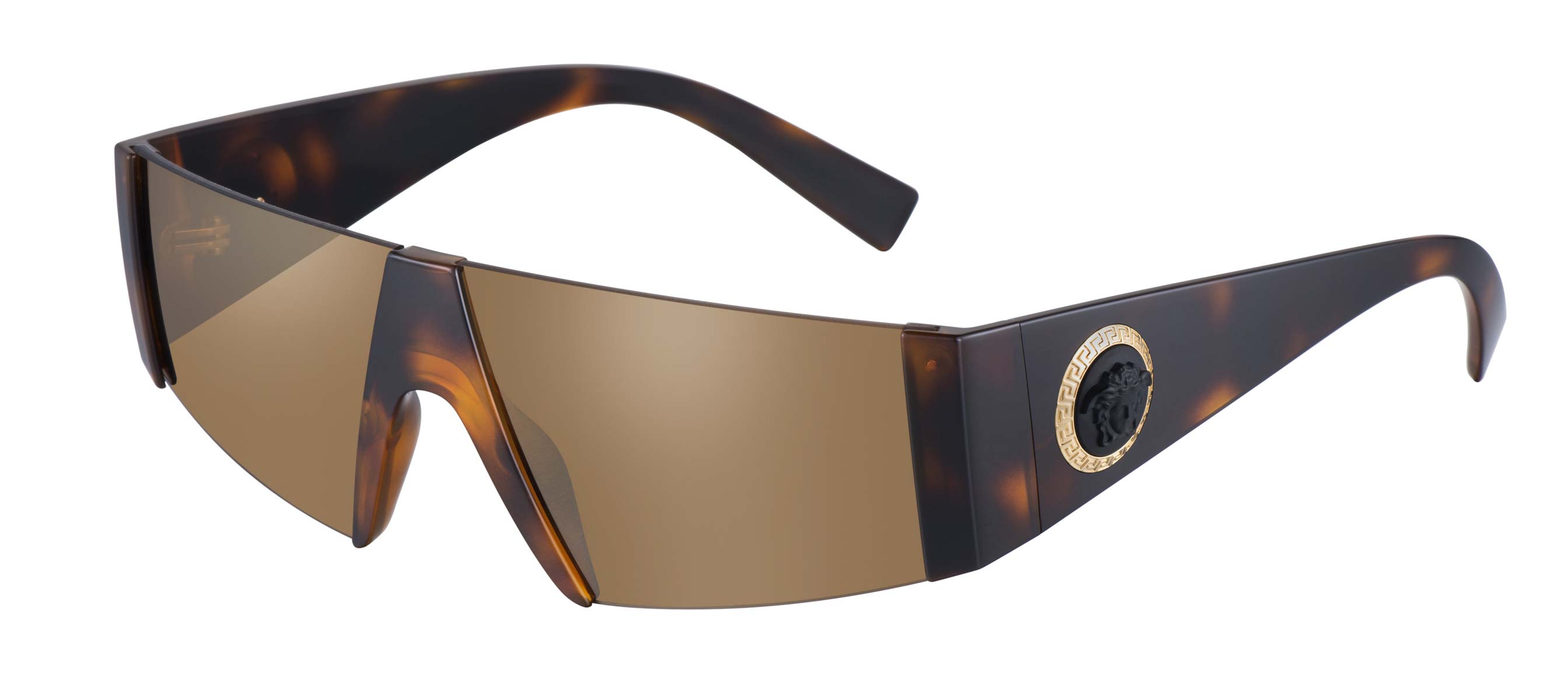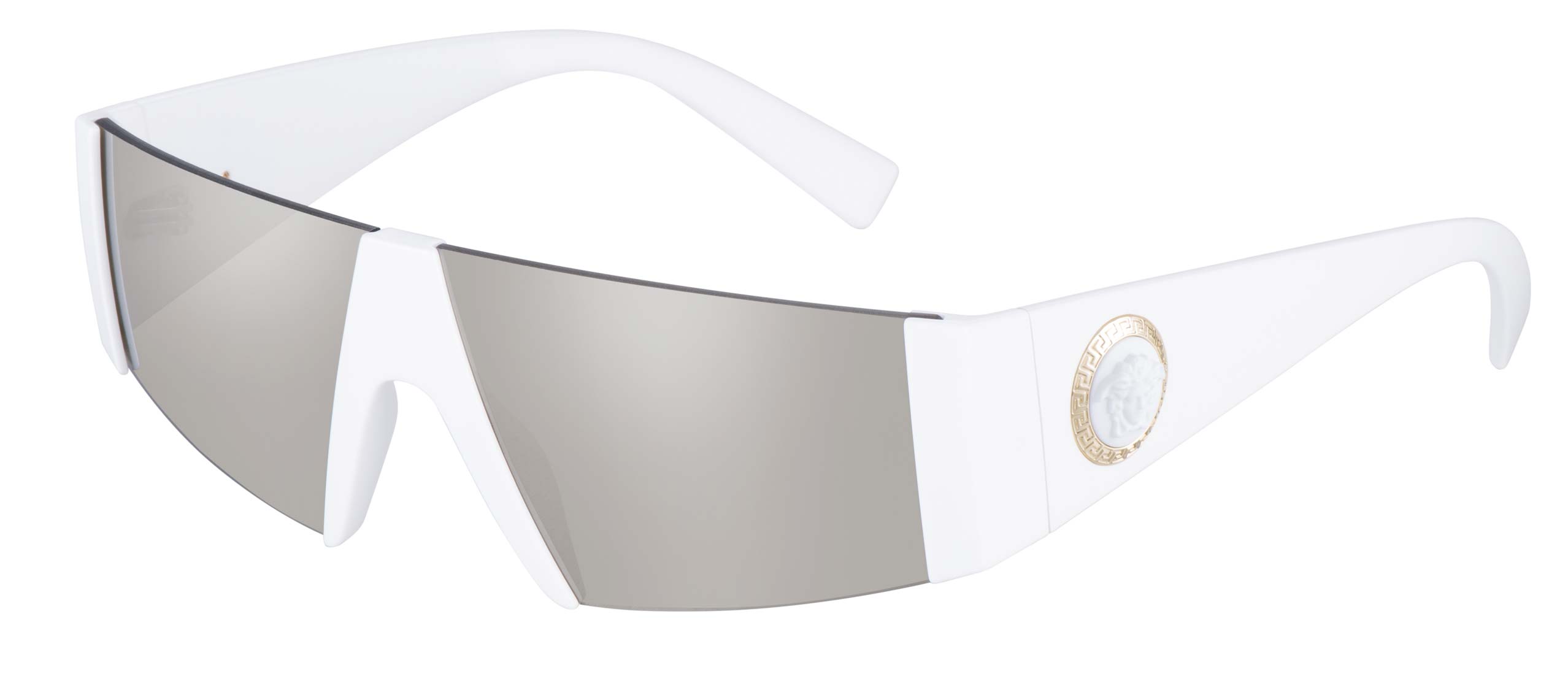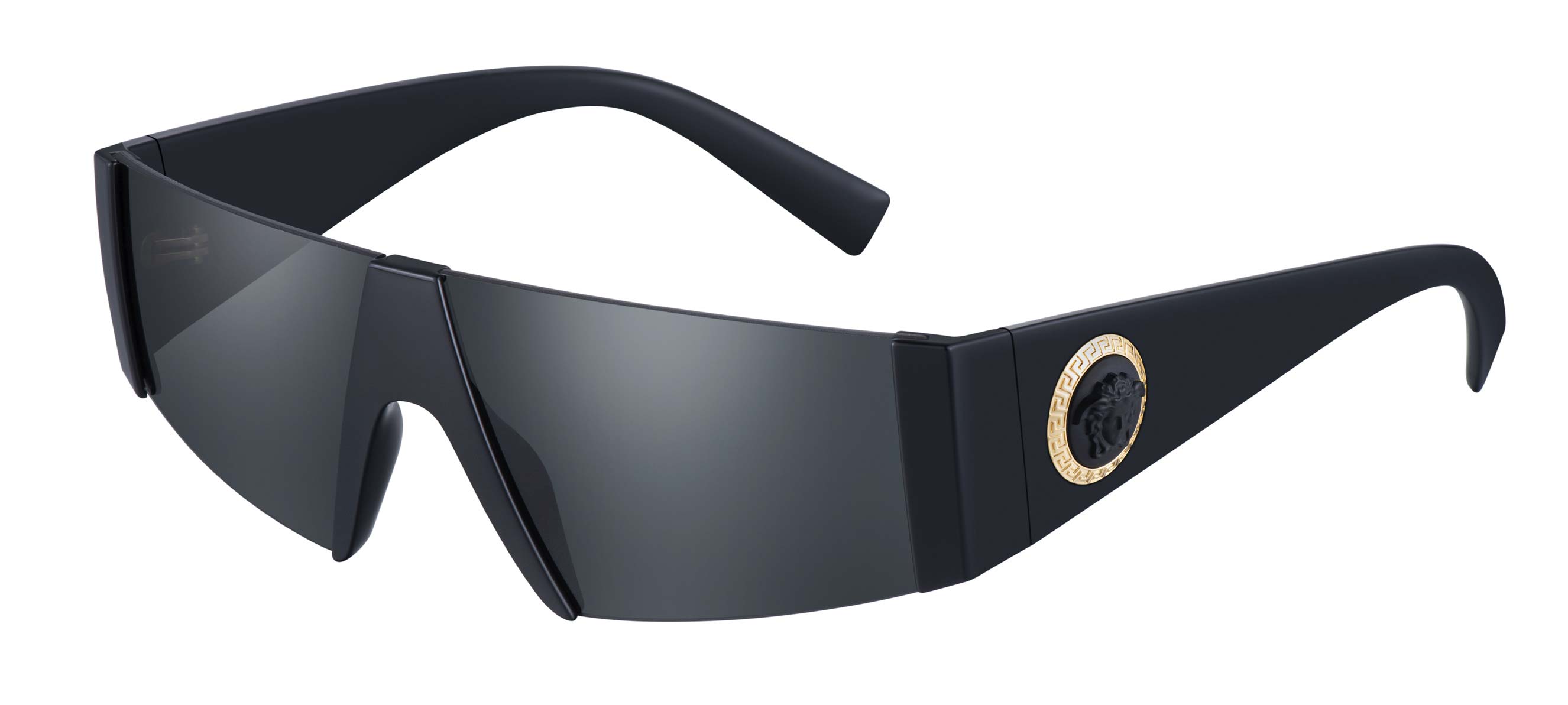 VE 4358 – MEDUSA ARES STUD
Transparent colors and dark classic lines are enhanced by golden studs and a high-relief Medusa on a Greek key engraved gold medallion. The gold studded acetate frame displays wide temples recalling the collection's accessories and spirit. This model is available in white, black and transparent green.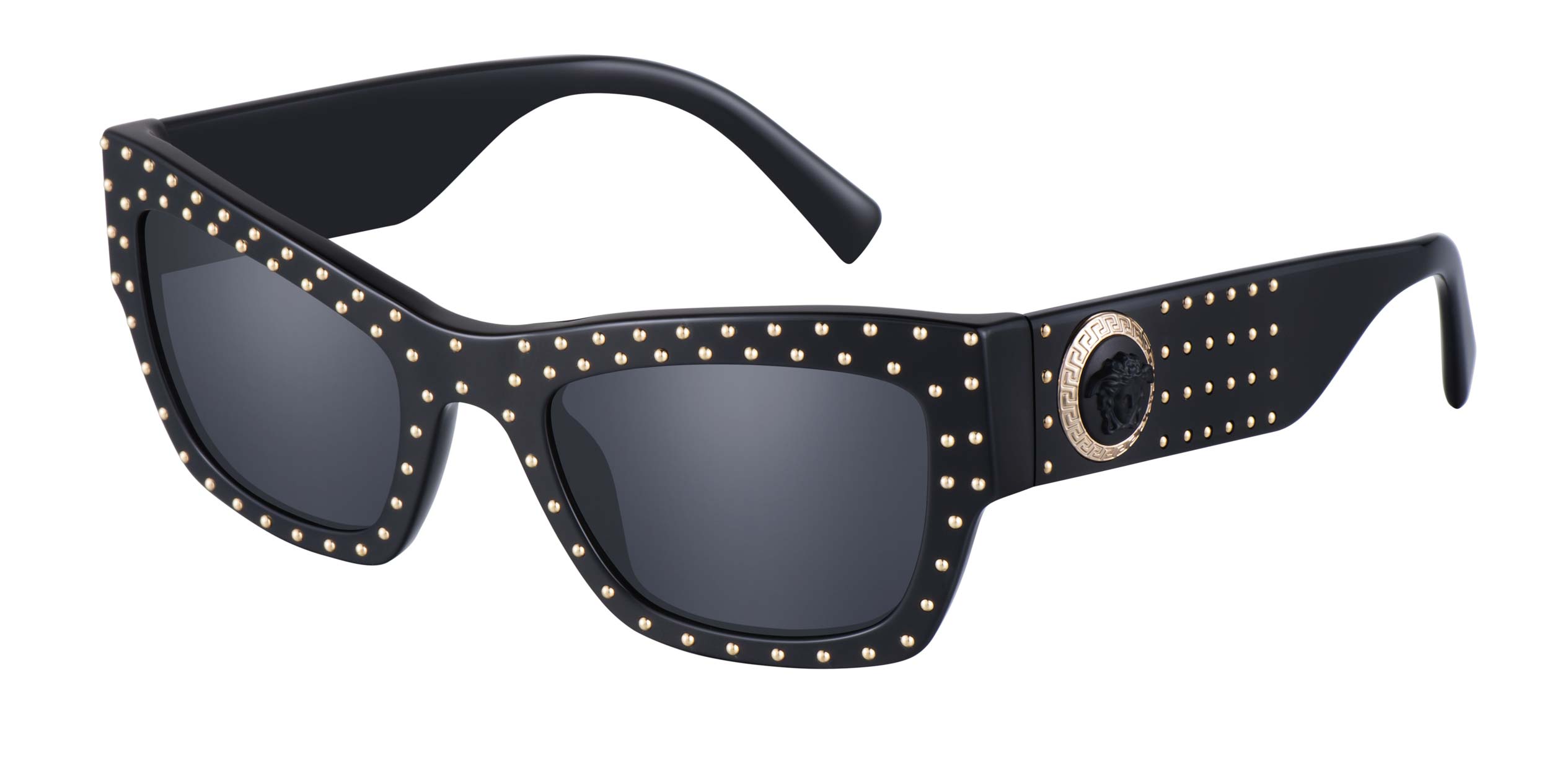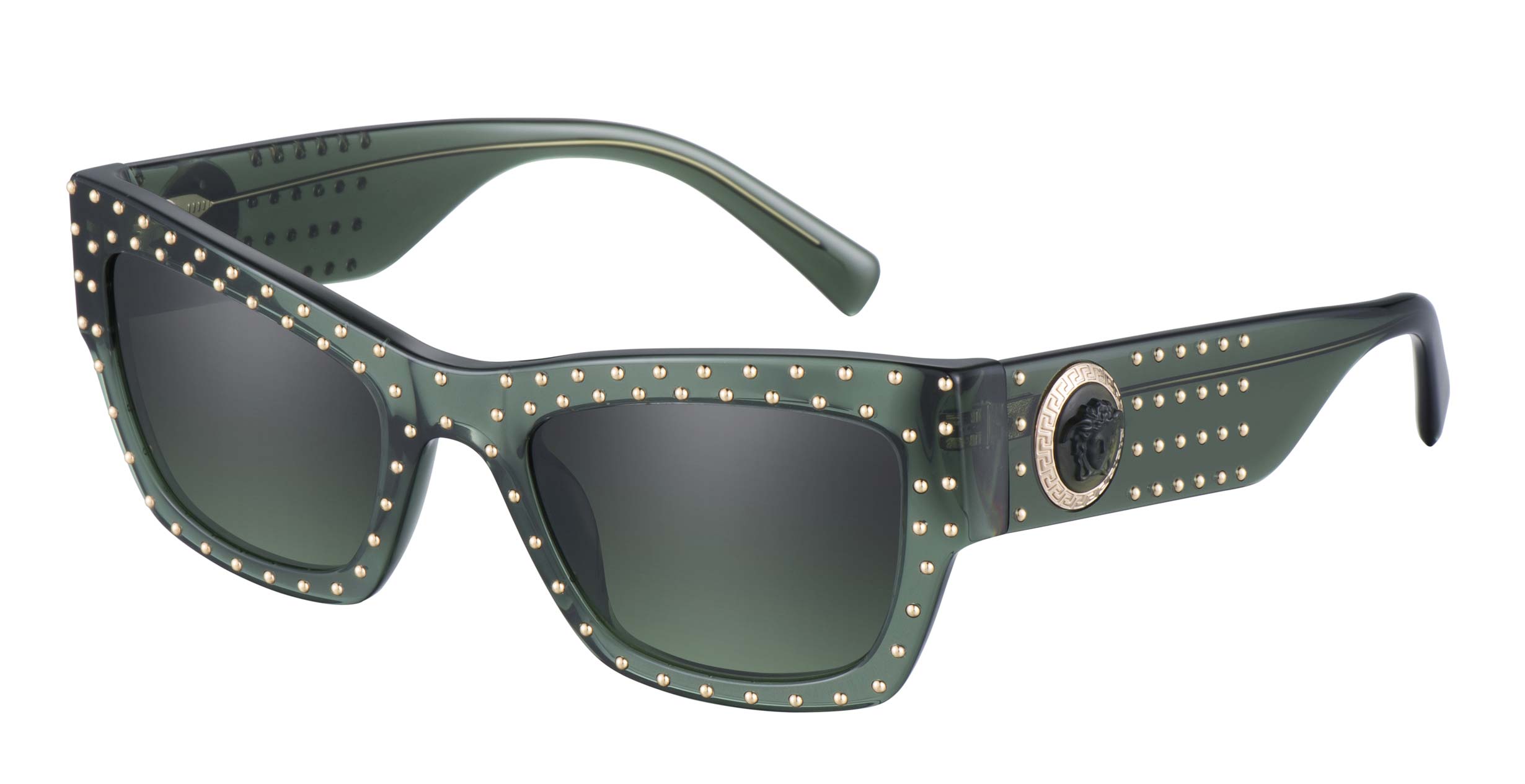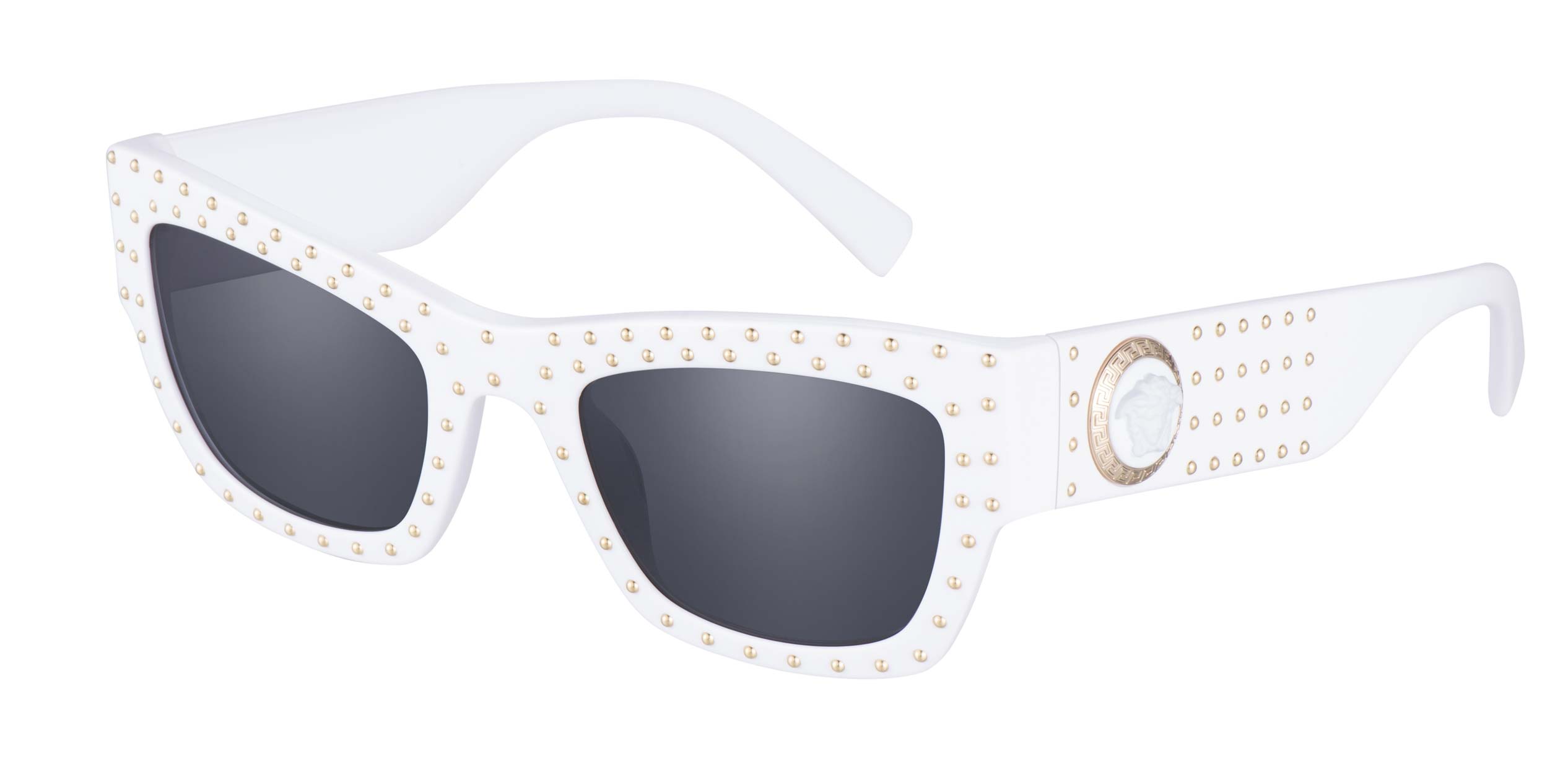 VE 4359 – MEDUSA ARES
Square shaped and wide temples framing the formidable vision of a renewed iconic style, detailing is central to this model – such as the new matte 3D Medusa on Greek key gold medallion. This model is available in red or black paired with solid, tonal lenses.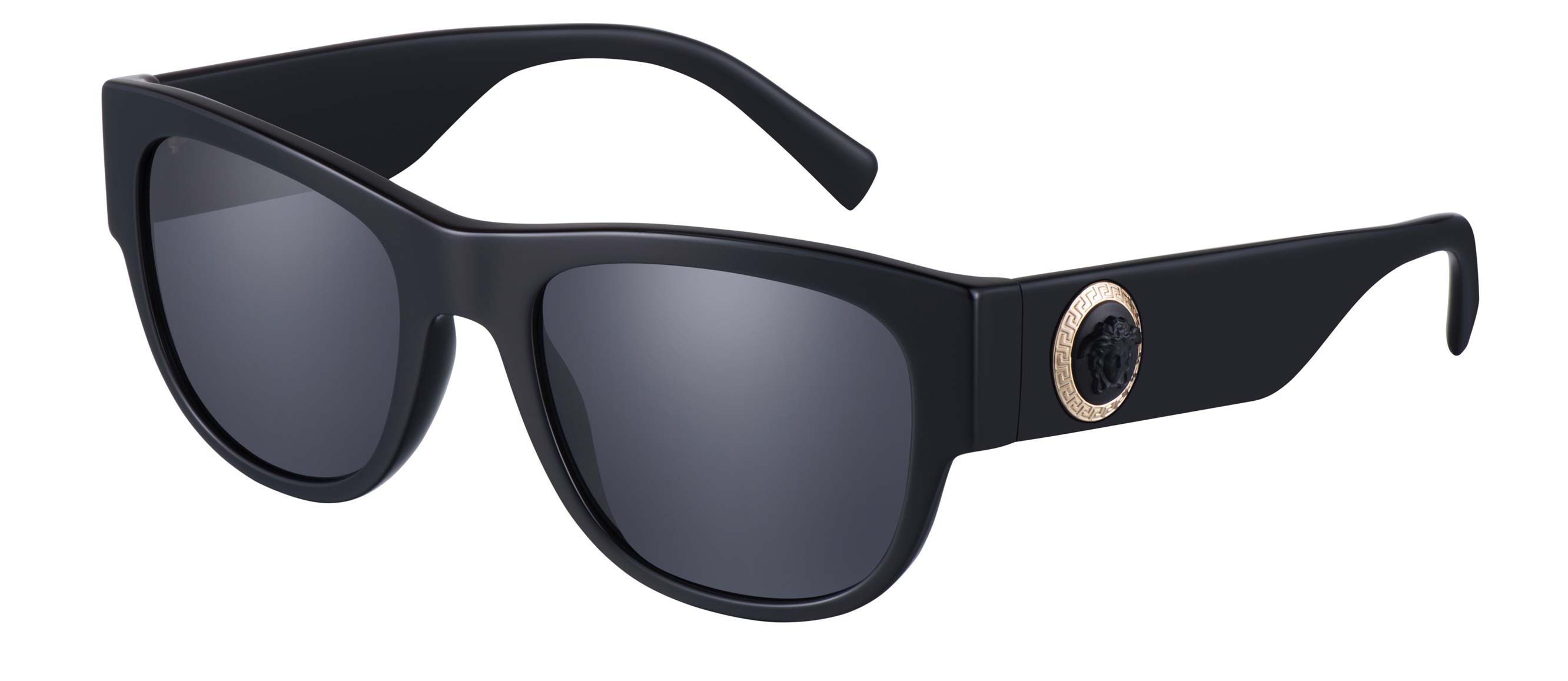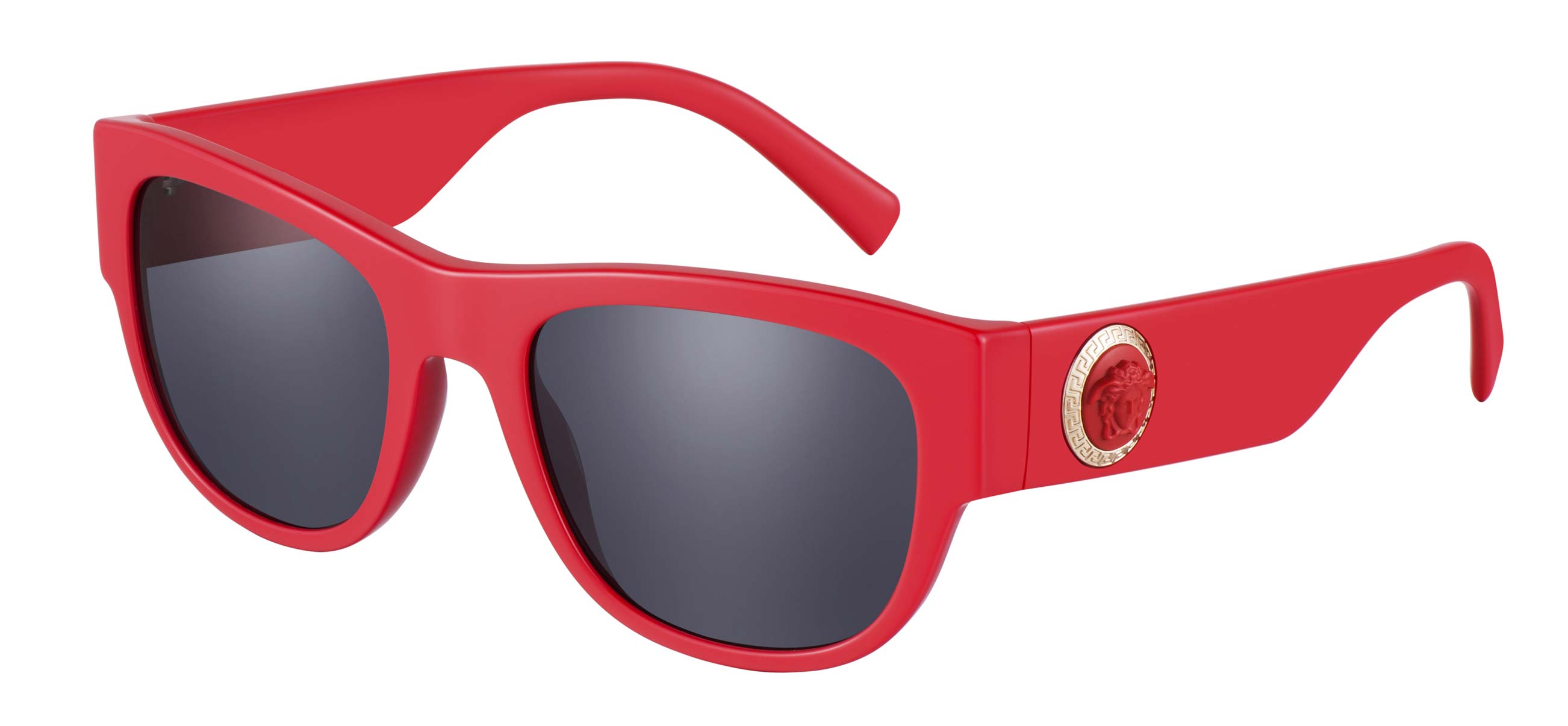 VE 4361 – FW18 FASHION SHOW STYLE – MEDUSA BIGGIE
The iconic Biggie style is revisited by low-lens shape and uber- wide temples. A high-volume, gold metal Medusa medallion, completes the must-have style. The palette includes transparent red and a rich black hue, paired with tonal solid lenses.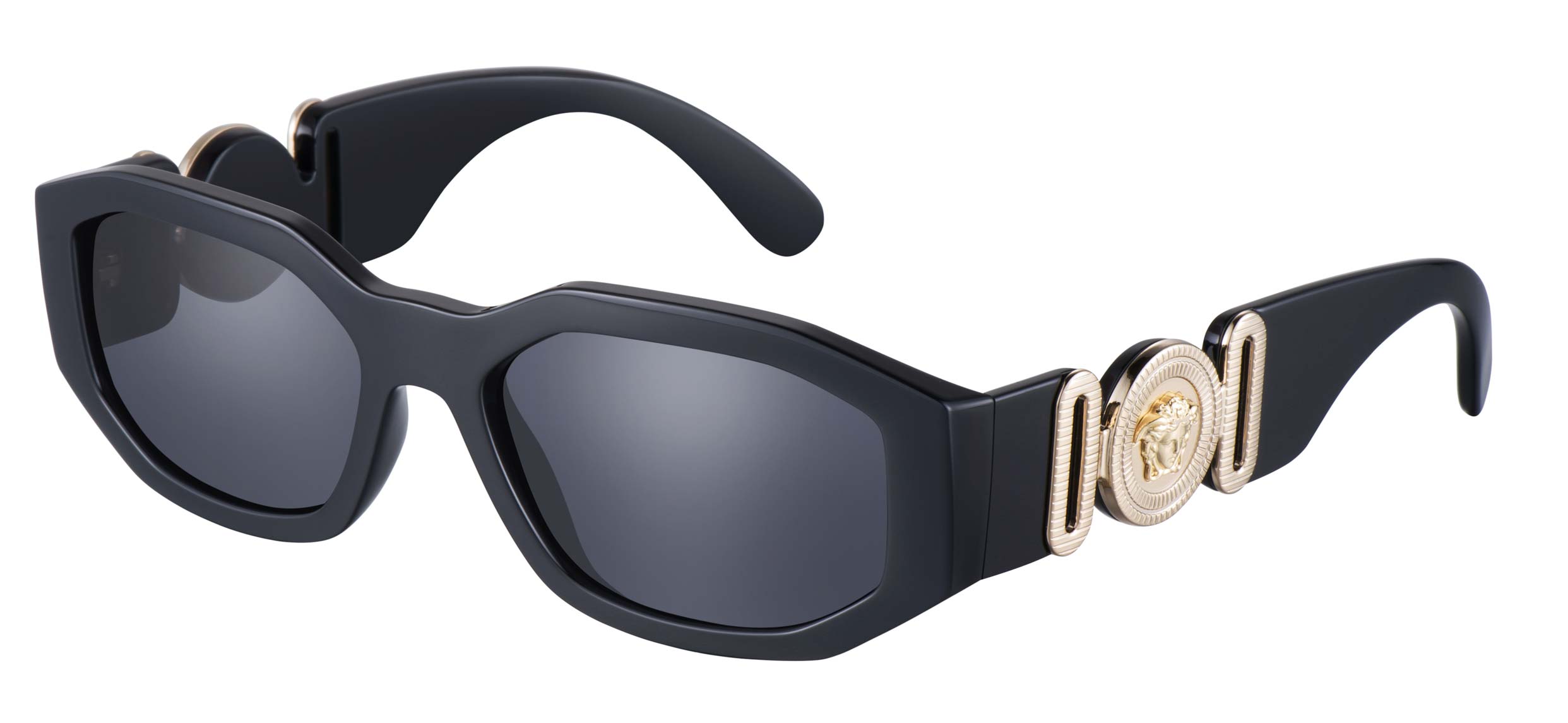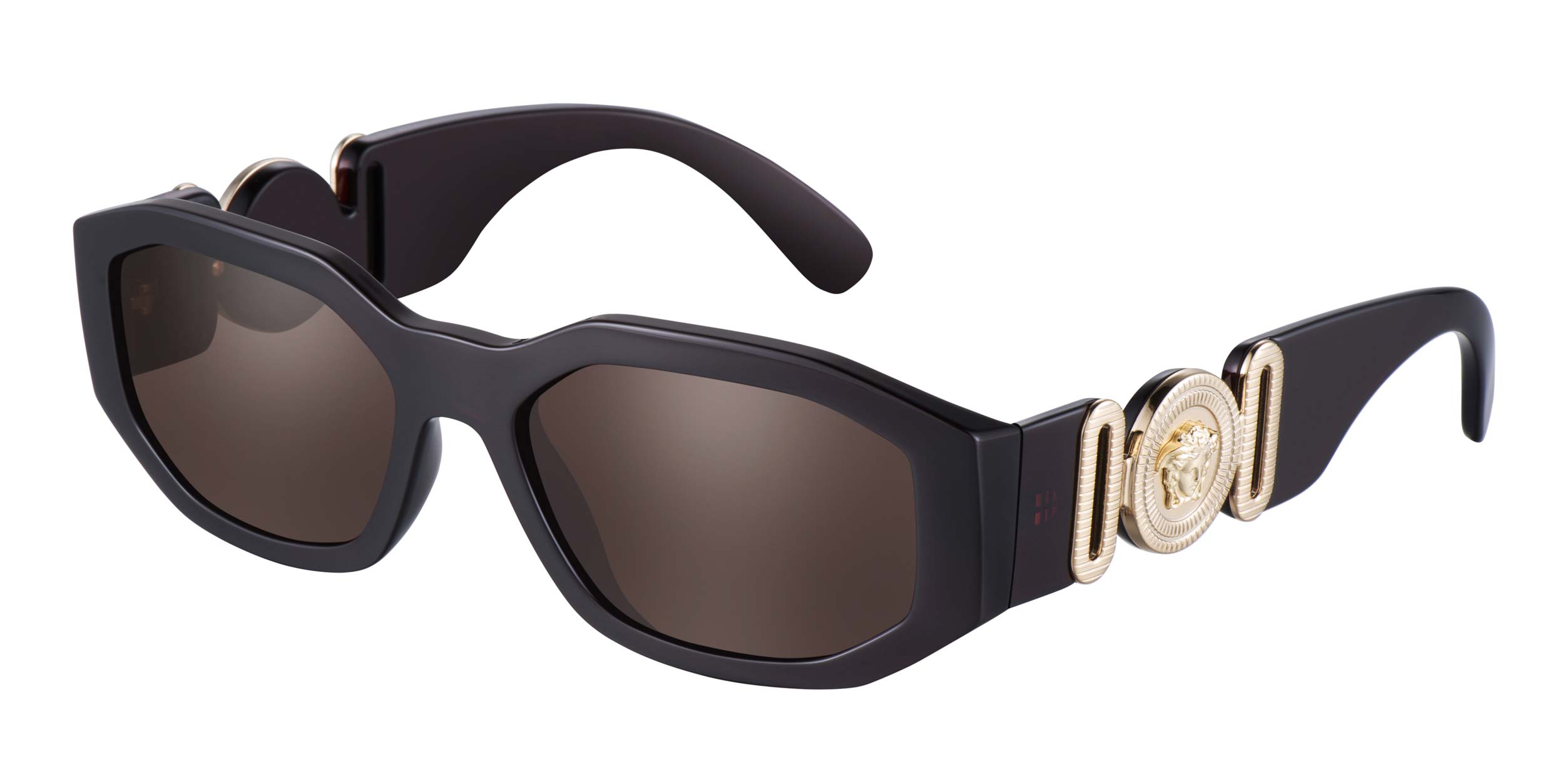 VE 4362 – FW18 FASHION SHOW STYLE – MEDUSA ARES
80's-inspired sun shape boosting bold lines and sleek flat lenses. The new 3D Medusa medallion shows off on this original model, this rich and luxurious palette include blue, black, red and white.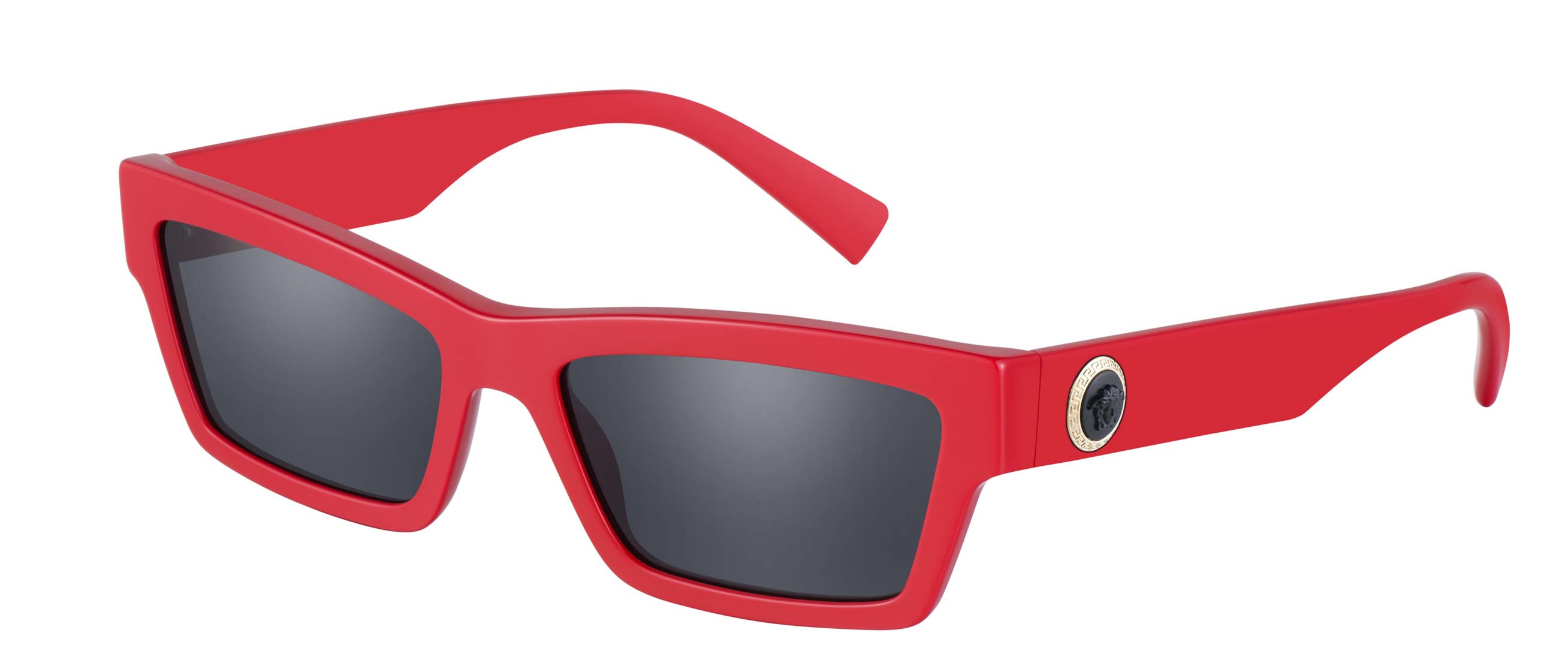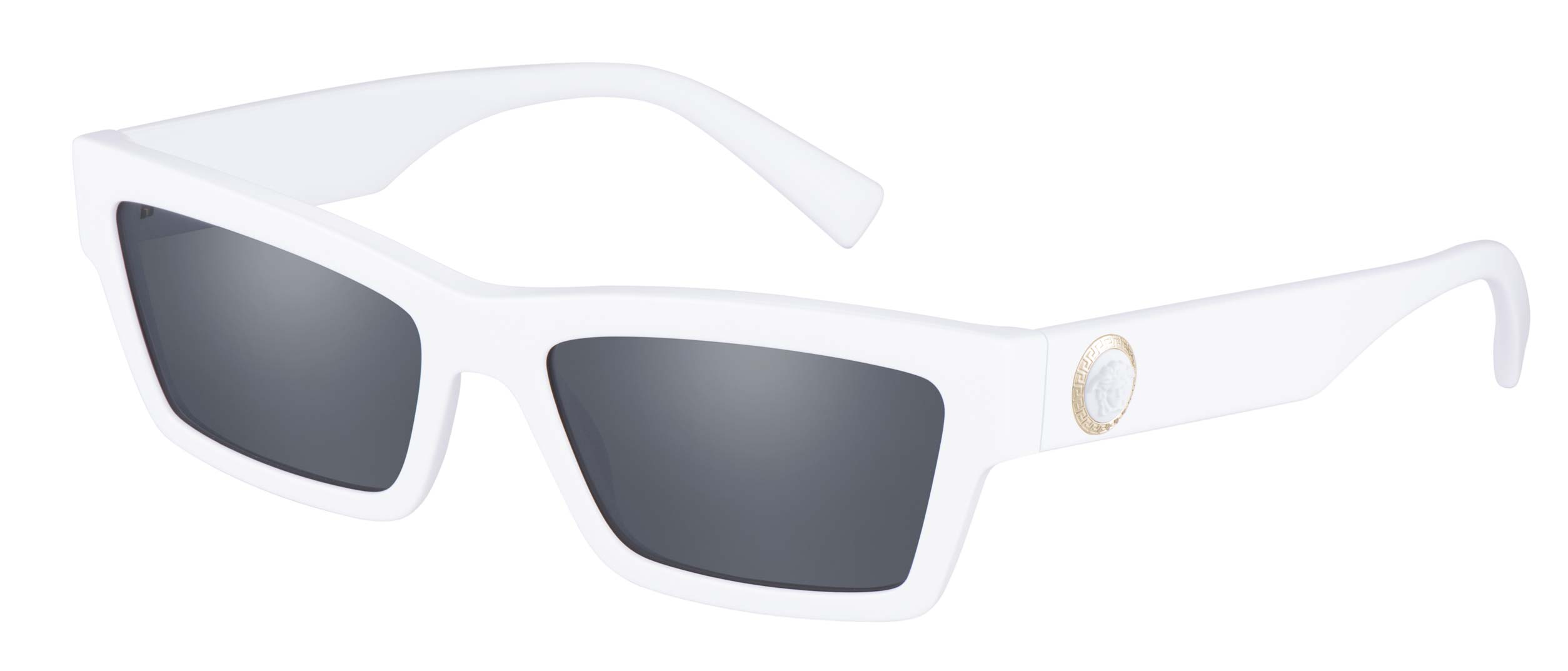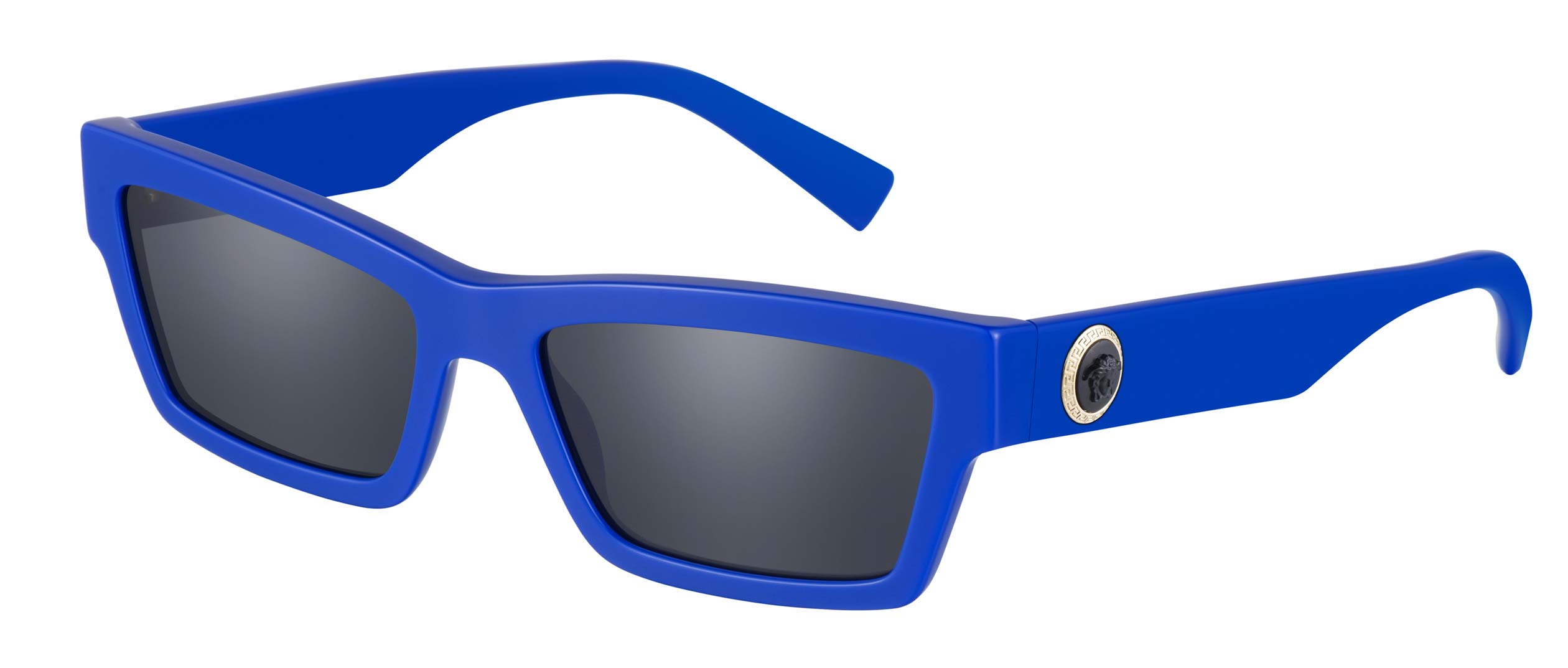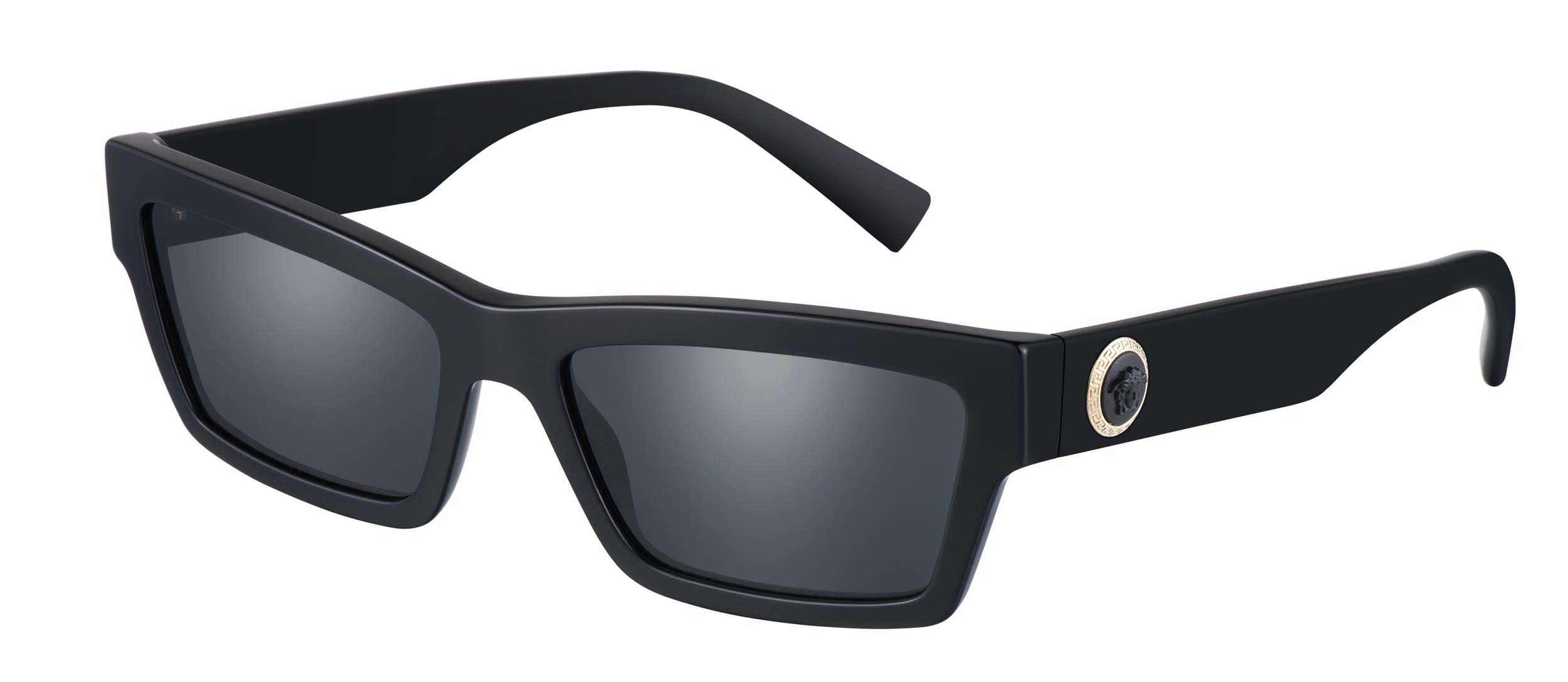 VE 3266 – MEDUSA ARES (HIM)
The distinctive deep squared shape features fine profiles and bold temples, creating a stunning contrast of lines enhanced by the new enameled medallion with a raised Medusa and engraved Greca medallions. The appeal of this optical men's frame is completed by the chromatic palette, that includes Havana, transparent blue and black.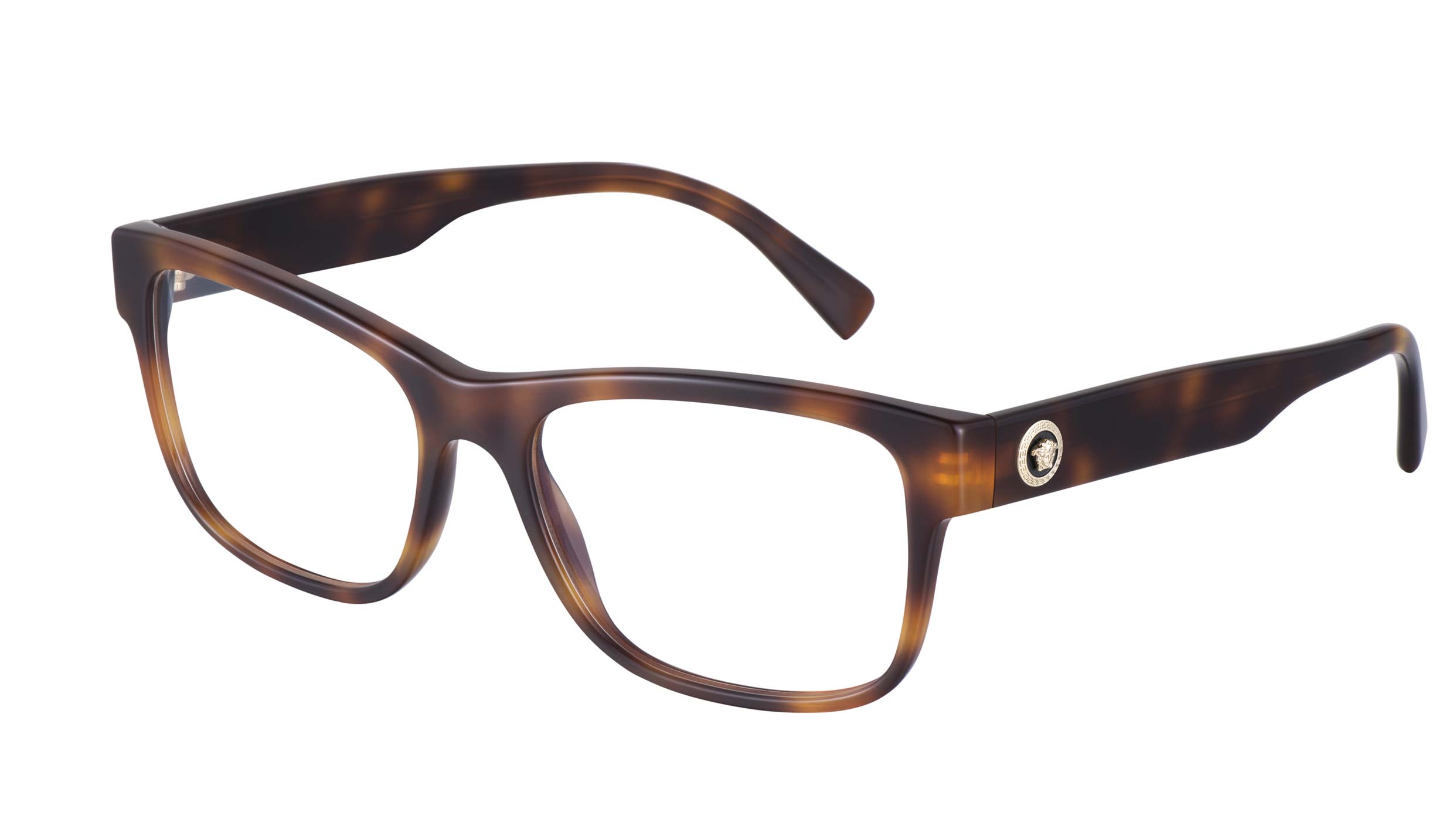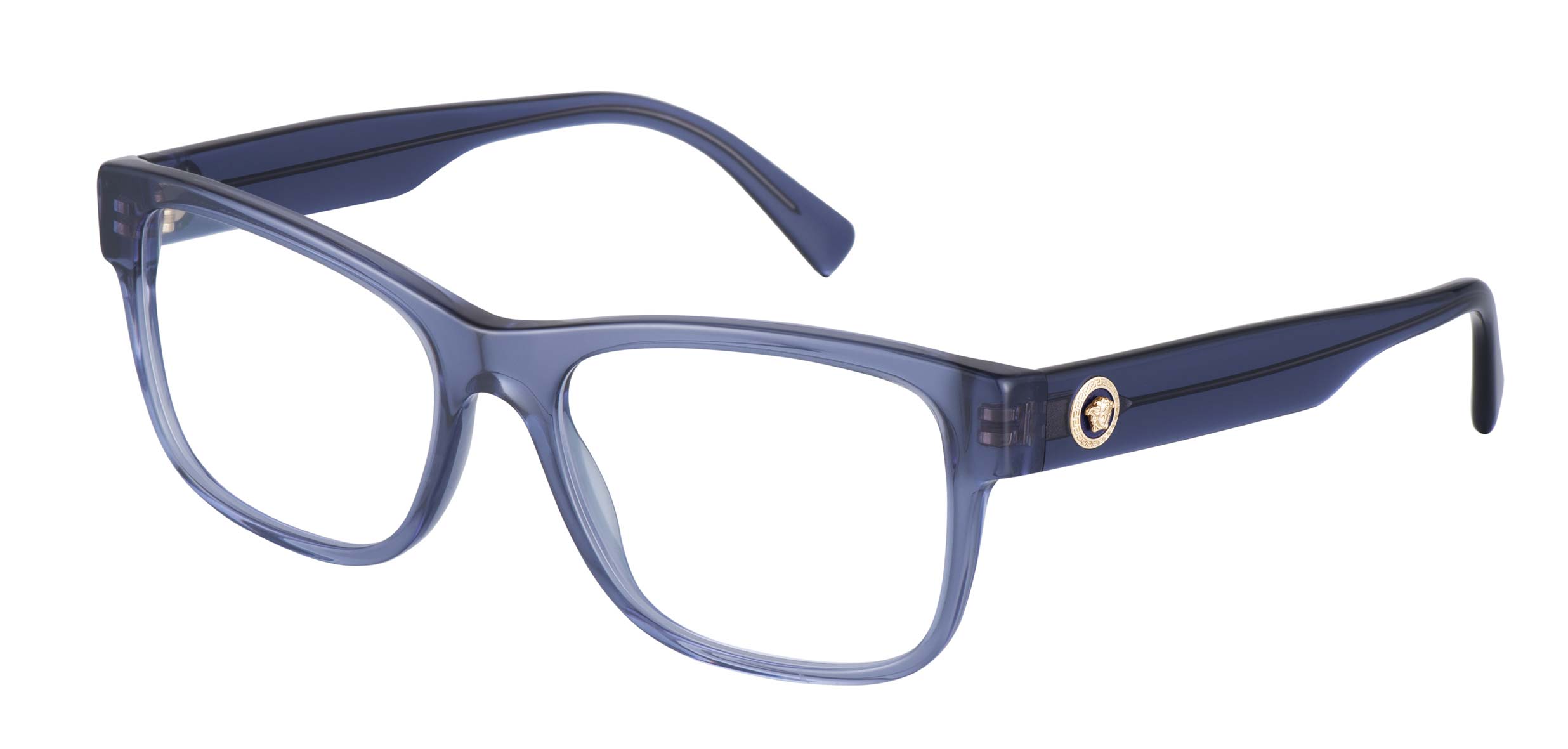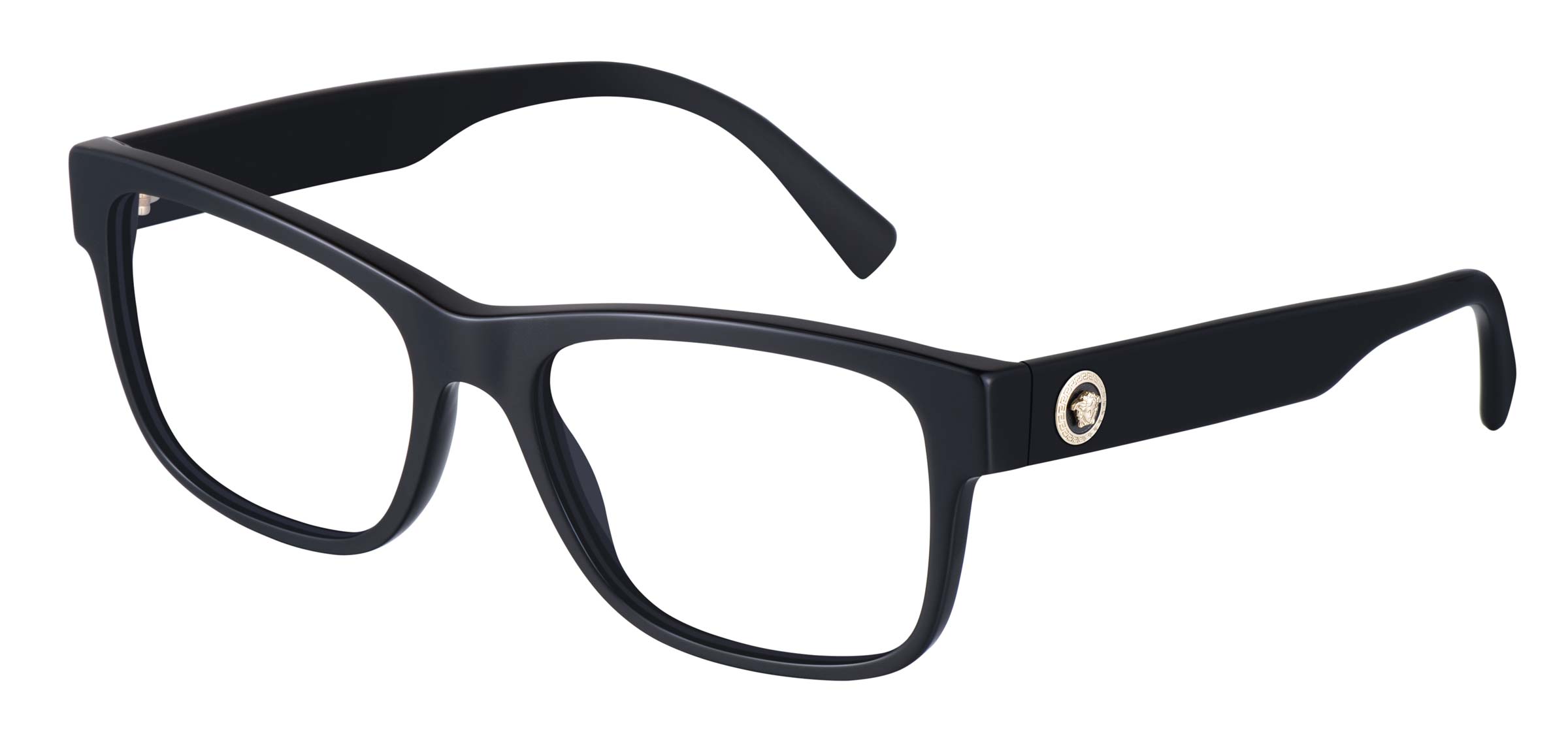 VE 3267 – MEDUSA ARES (HER)
Attractively cat-eye shaped and enriched with bold temples and a polished metal bridge, this model features a new enameled medallion with a raised Medusa and engraved Greca. This model is available in transparent green, or red, and in a rich black tone.