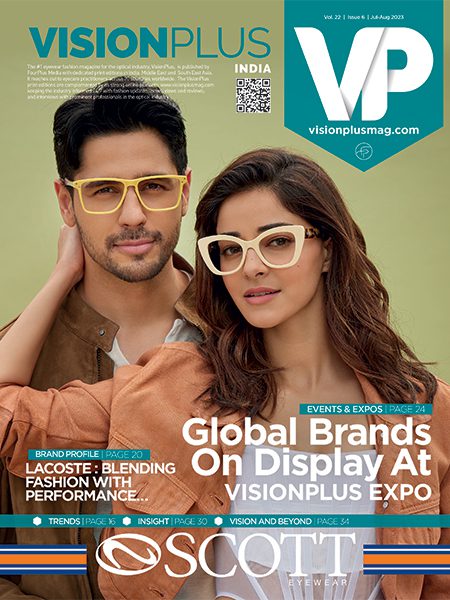 Dazzling Eyes At The Paris Fashion Week
Paris Fashion Week Menswear SS24 transformed functional eyewear accessories into statement pieces
Paris Fashion Week Menswear SS24 showcased an exquisite array of eyewear trends that are set to captivate fashion enthusiasts worldwide. The event proved that fashion glasses have become the accessory of choice for the world's hottest designers, celebrities, and fashion enthusiasts alike.
Boldness and creativity took center stage as designers reframed eyewear with unparalleled flair. These eyewear pieces became more than just functional accessories; they became statement pieces in their own right. One of the standout trends was the embrace of unique and unconventional shapes. Designers pushed boundaries with avant-garde frames that defied traditional norms.
Classic styles also received a fresh twist, with designers infusing retro-inspired frames with modern elements. Cat-eye shapes, aviators, and round frames were reinvented with unexpected materials, intricate details, and innovative textures, bridging the gap between timeless elegance and contemporary fashion. This Fashion Week is over, and in its wake has left a host of dazzling eyewear trends set to hit our shelves. VisionPlus is constantly on the look out for cutting-edge styles, so we were thrilled to see the world's hottest designers embrace fashion glasses as their accessory of choice at The Paris Fashion Week.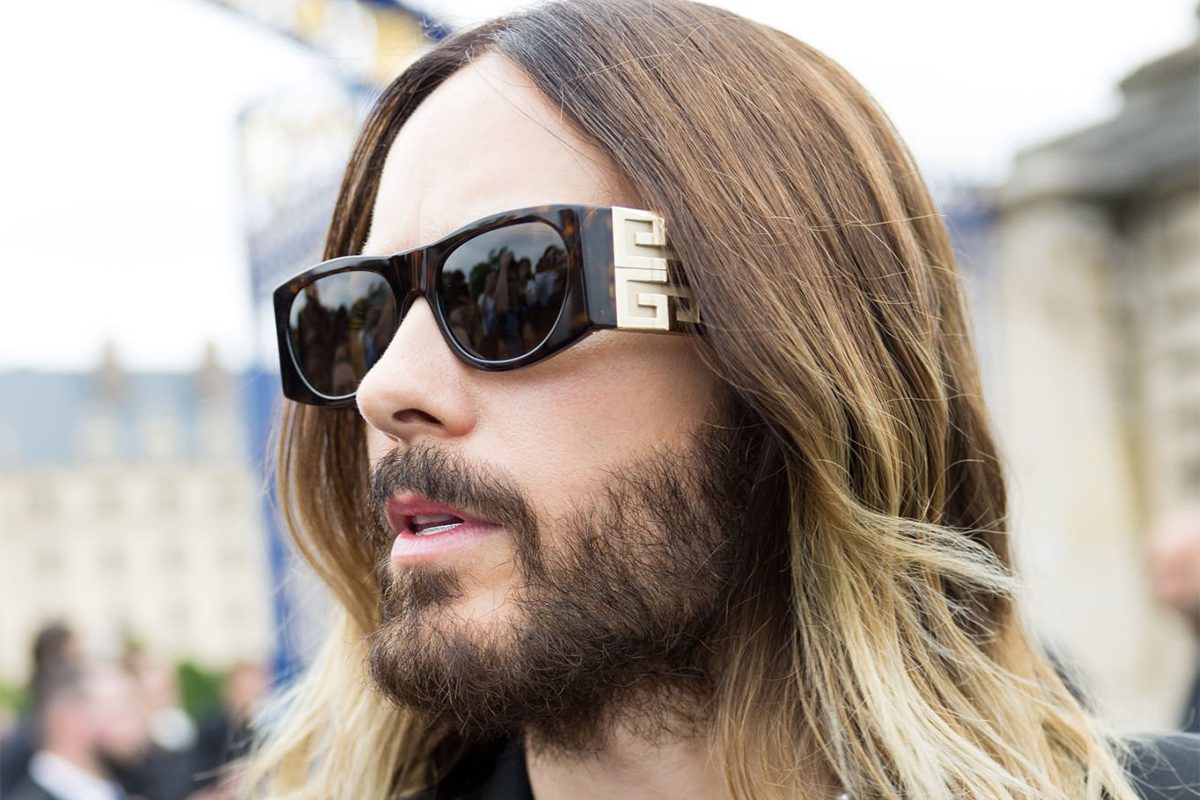 Jared Leto Sets Paris Ablaze
Jared Leto, an eternal embodiment of style, continues to leave an indelible mark with his impeccable fashion choices. Leto's enigmatic allure at the Givenchy Menswear Spring/Summer 2024 show in Paris extended to his eyewear. Donning the Givenchy GV40028I 01C, he effortlessly elevated his ensemble to new heights. The sleek and sophisticated frames framed his captivating gaze, enhancing his already striking presence. Amidst the camera flashes, Leto's eyes exuded a magnetic charm, drawing attention to the intricate details of his eyewear. With every glance, he reaffirmed his status as a fashion maven, leaving us in awe of his unrivaled ability to flawlessly curate a truly mesmerizing look.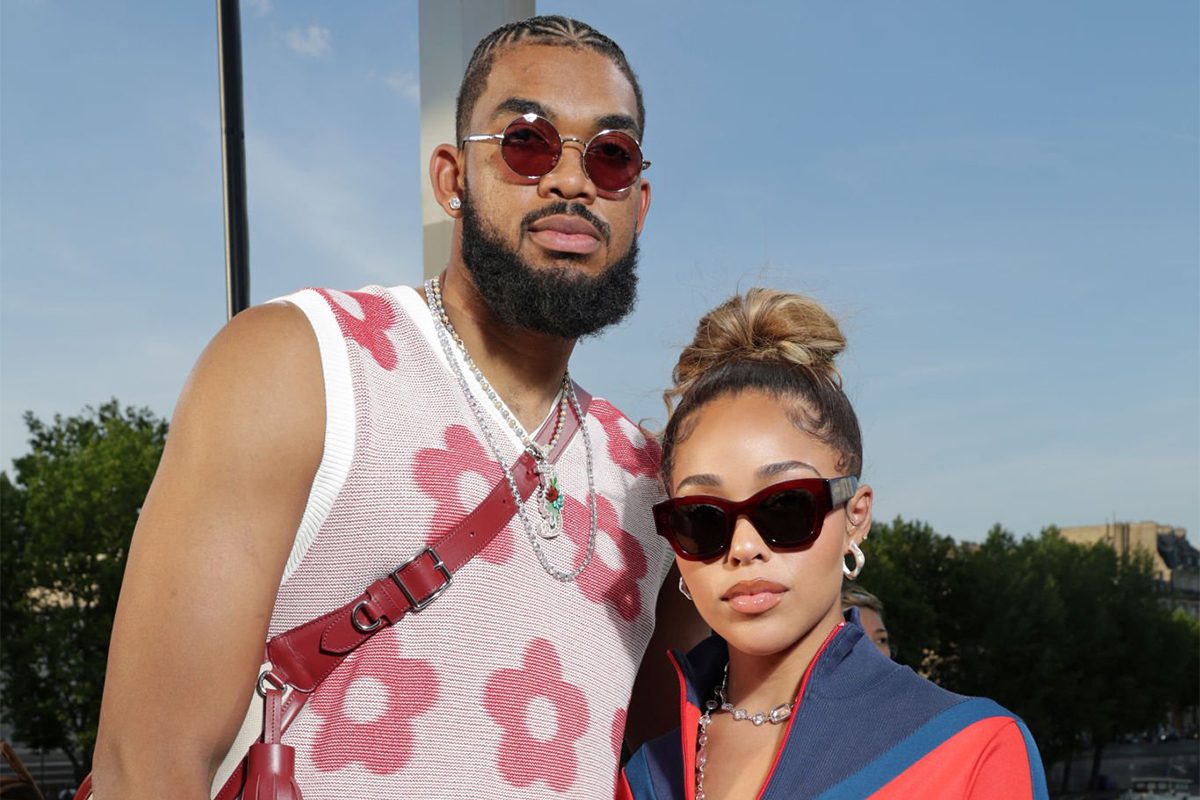 Kenzo Rocked The Streets Of Paris
The streets of Paris became a vibrant tapestry of style during the highly anticipated Paris Men's Fashion Week. Among the star-studded attendees, two notable figures caught the fashion world's attention, Karl Towns and Jordyn Woods, who confidently sported the latest season's Kenzo sunglasses. Their choice of eyewear added an extra layer of intrigue to their already impeccable ensembles. Jordyn Woods shared her thoughts on personal style and the evolving concept of gender fluidity in the realm of fashion. As their fashionable frames shielded their eyes, Karl and Jordyn effortlessly showcased the intersection of elegance and innovation, captivating the onlookers with their undeniable flair.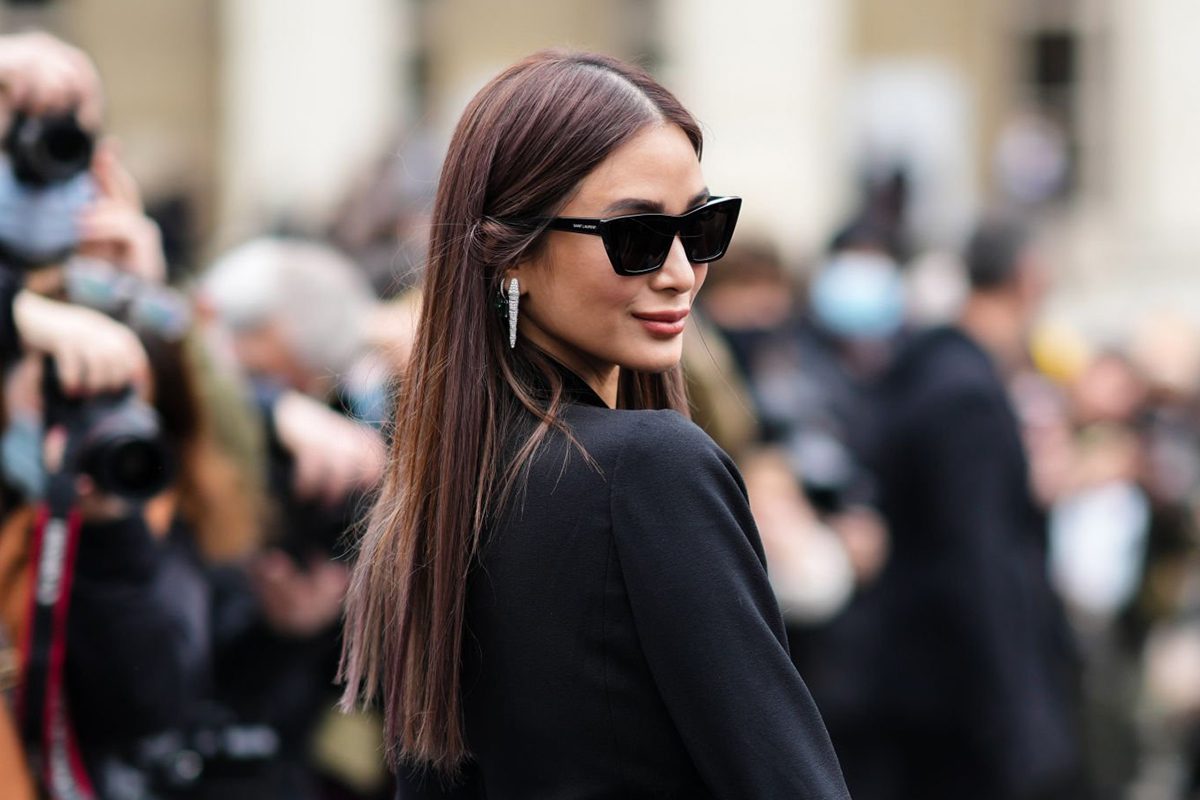 Heart Evangelista's Cat Eye Secrets
Heart Evangelista, a renowned actress, fashion icon, and social media influencer from the Philippines, caused a stir at Paris Fashion Week with her captivating style. The sunglasses she donned were a remarkable addition that drew the attention of fashion enthusiasts. Originating from the illustrious Saint Laurent, the SL 276 sunglasses showcased a classic cat-eye shape, an enduring eyewear trend. Crafted with exquisite detail, the high-quality acetate frames featured the iconic logo on the temples, exuding sophistication. The subtle yet alluring studs along the top edges elevated the accessory's allure, effortlessly enhancing Heart Evangelista's impeccable fashion sensibilities. These sunglasses have quickly become a coveted choice, radiating glamour and infusing wardrobes with a touch of refinement.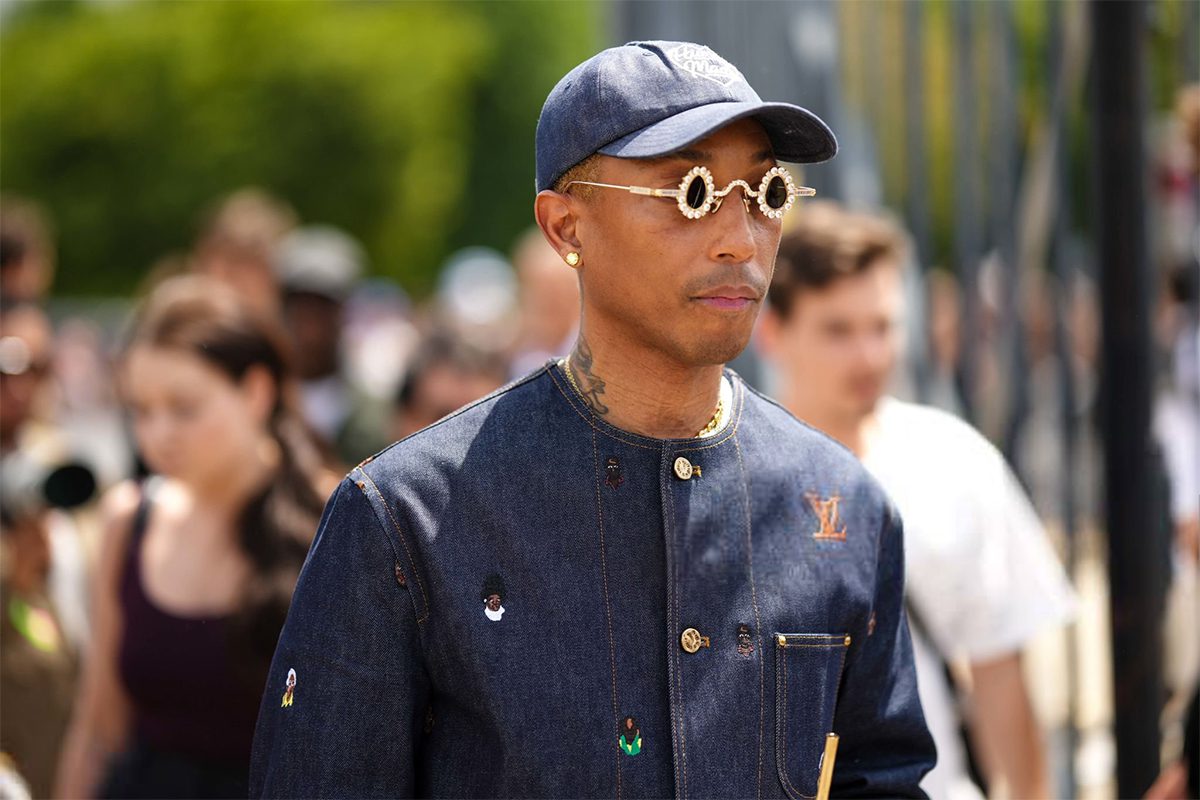 The Coolest Mini Shades
Pharrell Williams stole the spotlight captivating everyone with his audaciously stylish eyewear choice. The musical virtuoso made a daring statement, opting for a pair of diminutive sunglasses that daringly revealed more than they concealed. With an understated frame, the sunglasses delicately perched on his nose, their minuscule lenses scarcely grazing his eyes. Custom-designed by Tiffany & Co, the miniature gold sunglasses feature tiny egg-shaped lenses, both encrusted with more than 80 baguette and round diamonds totalling more than 20 carats. Pharrell's sartorial mastery was on full display as he flawlessly paired the micro-shades with a head-to-toe denim ensemble. His fashion-forward choice showcased a fearless embrace of unconventional eyewear, elevating his appearance to an unparalleled level of cool and cutting-edge elegance.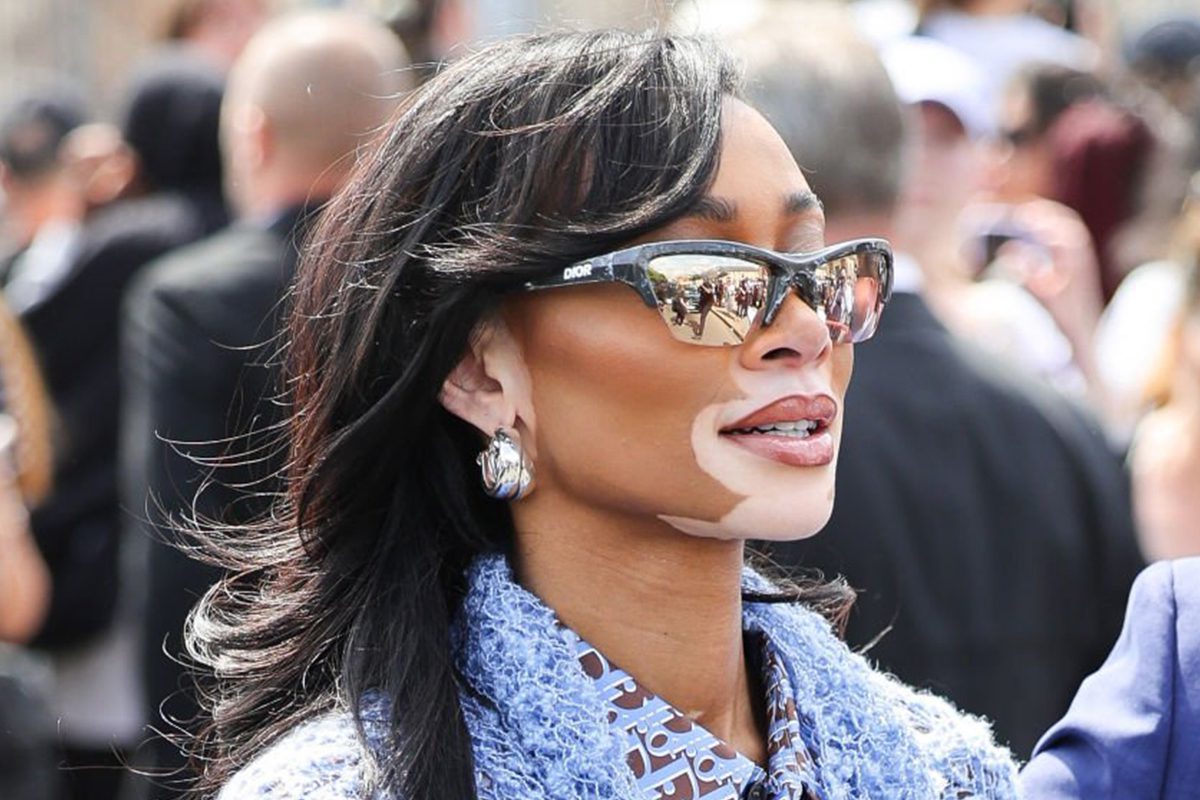 Winnie Harlow's Parisian Fashion
Winnie Harlow exudes an air of effortless charm as she graces the streets of Paris. Behind her enchanting gray sunglasses, a masterpiece crafted by none other than Dior, her gaze remains a tantalizing mystery, hiding untold secrets within. The sleek frames beautifully accentuate her eyes, adding an air of allure to her every glance. With each graceful step she takes, Winnie effortlessly blends modernity and grace, accentuating her captivating style with a braided fluffy high neck pullover in a mesmerizing shade of blue. But it is her eyewear that truly steals the show, crowning her ensemble with an irresistible allure that captures the very essence of Parisian fashion. Those Dior sunglasses, meticulously designed and exquisitely detailed, add an extra touch of sophistication to her entire look. As they frame her eyes, they become a symbol of both confidence and mystery, effortlessly elevating her sartorial brilliance to new heights. Winnie Harlow, a vision of elegance, effortlessly showcases the timeless power of eyewear in the heart of the fashion capital.
Paris Fashion Week truly showcased the power of eyewear as a transformative fashion accessory. From avant-garde shapes to vibrant colors, this year's trends encapsulated a sense of individuality and creativity.