The future of optical trade lies in the hands of new age opticians. Looking for better ways to make the trade easy and effortless. VisionPlus seeks interesting insight from the opticians…
The grand finale of the second edition of the ZEISS 'YOU&EYE' AWARDS showcases the amount of credibility that this platform has earned in spite of its relatively recent inception. Opticians from around the country came forth in big numbers to participate in these awards. The upbeat environment and the optical trade's open-mindedness to embrace platforms like ZEISS 'YOU&EYE' AWARDS, among many others across categories, does hint at the dawn of a new era in the industry.
The industry is now hopeful of uplifting its standards of practicing and dispensing. For instances, the courses in optometry have been revised, in accordance to the evolving standards across the globe. Various channels supporting the optical trade have also been streamlined in order to ensure a seamless operational experience. In this issue, VisionPlus speaks to leading Indian opticians to get their views on the evolving standards in optical retailing, optometry education, brands and
vision care!
VisionPlus (VP): With the second edition of ZEISS 'YOU&EYE' AWARDS successfully over, how do you think it turned out for the optical industry? Tell us something about your association and expectation from this initiative.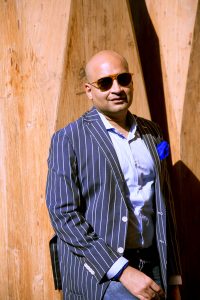 Amman Kumar, R Kumar Opticians, Ahmedabad (AK): Well, I would like to congratulate the organisers since I believe that the ZEISS 'YOU&EYE' AWARDS 2017 were presented very well.
Our team worked very closely to promote participation in the awards through social media, mailers and other mediums. This helped us interact with all our stakeholders and in the process invite them to rate our services.
Vipin Buckshey, Vision Aids Centre, New Delhi (VB): I was absolutely delighted to be associated with this prestigious event. I believe these awards are a unique initiative to encourage the optical fraternity to strive to deliver the best.
Vivek Mendonsa, Lawrence & Mayo, Mumbai (VM): Each year the ZEISS 'YOU&EYE' AWARDS is becoming bigger and better as people from all across India are participating, need I say more! My best wishes to the platform to grow more in the years to come!
Rohit Gupta, GKB Optical, Kolkata (RG): It was even bigger and better than its first edition in Mumbai. We would like to thank the entire VisionPlus team to take the time and effort to recognise the forerunners within this industry. This initiative pushes us as a retailer to excel in almost all fields, be it Marketing, CSR, Design or R&D.   
Lalit Kalra, Dayal Opticals, New Delhi (LK): It was an excellent initiative to recognise the opticians who are the guardians to people's vision as well as felicitate brands that the consumers trust.
VP: How do you see the future of optical retailing? According to you, what does today's optician have to do to keep pace and evolve?
AK: I believe the industry is at the cusp of experiencing a sea change. I would say that there could be some challenging times lying ahead of us, but for optical retailers who see these challenges as an opportunity, the potential to grow is immense.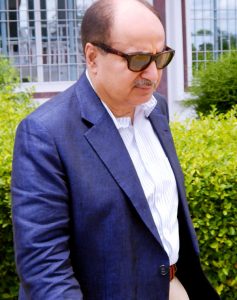 VB: Well, the future does seem interesting. The number of players in the industry are increasing by the day and so are the overheads.
The margins are dipping as there is a price war raising its ugly head. In this scenario, those who are looking for short term gains, stand very low chances of survival. After all, the modern day customer has multiple choices and uses his or her awareness to make an informed decision.
VM: This has been the most challenging 'decade', we have been plagued with problems and challenges. In my opinion, the industry is likely to experience a 'shake out' in the coming months and only the fittest will survive. Growth will be pushed to smaller cities and towns, accessibility of eye-care and eyewear will increase.
RG: The optical retail business has always been a blend of health and medical sector because we offer services for vision correction to the community. However, of late, the fashion aspect of eyewear is trending and if I may say so, even trumping the medical aspect. However, in my opinion, optical retailers who choose to prioritise fashion over the medical importance while dispensing eyewear, are indulging in unethical trade practices. 
LK: The future is tomorrow , today is what is here so obviously the need to be relevant and up to date with fashion and technology is a must and the only way forward for the optical trade.
VP: Optometry as well as education tailored for opticians as a subject altogether is gathering a lot of attention. If this education was available from a reliable source at a fee, would you invest in it?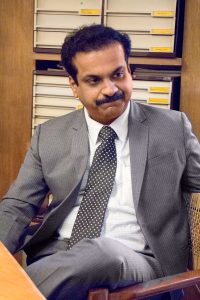 AK: Yes! Optometry education is getting a lot of attention and rightly so since it is the need of the hour. A 360 degree program to re-skill the workforce is required to give the industry a more modern, technically advanced outlook which in turn makes it more attractive for employment.
VB: Yes, courses tailored to suit the requirements of opticians are required to uplift the standards of dispensing in the Indian optical trade.
VM: 'Diploma in Optometry' kind of courses are being upgraded to four year degree courses. Unfortunately some new players are breeding 'quackery in optometry'.
And conducting short term courses, calling themselves optometrist. I feel there is a need to regulate such ugly problems before they manifest into major issues. 
RG: We are the pioneer in optical retail and have our own dedicated in-house training centre. All our recruits (be it optometrist or front office sales) undergo mandatory training of four weeks with various modules (technical, commercial, company's operating system). 
LK: A credible institution, free from any form of corruption is tough to find but yes if there is such an organisation, I believe that investing in it would be worthwhile.

VP: Do you think brands should be involved in vision care related education provided to opticians? Does the commercial aspect dilute the education process?
AK: Involvement of brands is required, when educating opticians. An advantage of this inclusion is that opticians get the chance to learn about all brands Accordingly, they can make the right choice. In my opinion, this ability to make the right choice outweighs the disadvantages, if any.
VB: Every manufacturer is part of the optical family and should make all possible efforts to organise constant CME (Continuing Medical Education) programs to impart knowledge and keep the members of the optical fraternity abreast with the latest technologies and developments.
After all, a well informed knowledgeable optician can contribute a lot to vision care.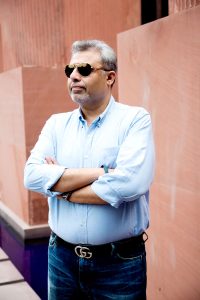 VM: Yes, brands must get involved in education. After all, with all the knowledge and skills of optometry and dispensing, people should be able to work and start their own businesses.
All these commercial organisations that invest in research and development and come out with new technology and new products should work towards sharing the knowledge and expertise with the entire industry.
RG: They can be, however it should be explained as a completely separate module.
LK: Brands working together with opticians is the only way to get the right communication across to the consumer, multiple avenues dilute the purpose and only end up creating more noise! This kind of collaboration will be beneficial for the whole industry.