Translating knowledge into increasing contact lens penetration will be the theme for the 2017 IACLE Congress on Contact Lens Education
When: 9-10 September, 2017
Where: L V Prasad Eye Institute (LVPEI), Hyderabad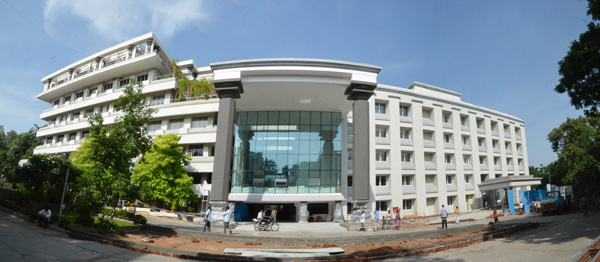 Participation for IACLE members attending the Congress will be facilitated by IACLE, thanks to the generous support of our Industry Partners Alcon, CooperVision and Johnson & Johnson Vision Care Companies.
Increasing contact lens penetration remains a major challenge worldwide. The 2017 IACLE Congress on Contact Education will address key issues in market growth: retaining wearers in contact lenses, fitting more presbyopes and ensuring future practitioners have the skills to bring the benefits of contact lens wear to more of their patients.
The program will include the following topics:
Addressing contact lens dropouts

The importance of a contact lens work-up protocol, lens care and follow-up

IACLE resources and assessment of students

Contact lenses in the management of presbyopia 
To help cover the cost of attending this meeting, IACLE members are eligible to apply for bursaries up to a maximum value of US$500 (Indian members up to US$250), subject to terms and conditions.  Applications will be considered on a first come first served basis and delegates will be successful based on their active participation in IACLE programs, and their reach and impact on contact lens education at their institution as well as at local and regional levels. 
Completed applications must be submitted online no later than 31 March 2017.
IACLE Global Education Manager Lakshmi Shinde commented: 'It gives me great pleasure to announce the IACLE Congress at L V Prasad Eye Institute. This meeting is a great opportunity for all global contact lens educators to meet, share ideas and experiences and to learn from each other.'
IACLE President Dr Shehzad Naroo added: 'IACLE is delighted to be hosting an Educators' Meeting immediately before the World Congress of Optometry, to bring members together from the Asia Pacific region and other parts of the world. We thank our Industry Partners, Alcon, CooperVision and Johnson & Johnson, for their generous support.'