Being in a family run business, Optimed has managed to keep the passion for optical trade alive for three generations. Featuring the key members of the Poojara family responsible for the Optimed business to get an insight on the plans in the pipeline…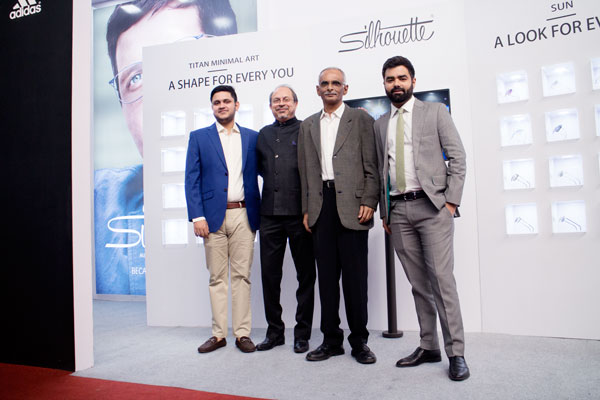 With young blood at the helm, Optimed may well be on the cusp of experiencing a major boost in its graph of growth. From its humble beginnings in 1987, the company has come a long way establishing a bond of trust with all its stakeholders. At the onset, Optimed set out to bring about a major change in its way of operating by shifting from manufacturing to distribution. In spite of initial hiccups, the company has managed to establish its presence across multiple domestic and international markets, as of now.
In this issue, Ameet Poojara, Niket Poojara and Mukul Poojara come together to share their insights on the evolution that Optimed has undergone in the last three decades, their business plan for the coming months and how they plan to carry forward the legacy of optical trade running in the family.
Ameet Poojara and Niket Poojara, Partners, Optimed Corporation
VisionPlus (VP): To begin with, share with our readers, a brief insight about yourself and your journey in the Indian Eyewear Industry?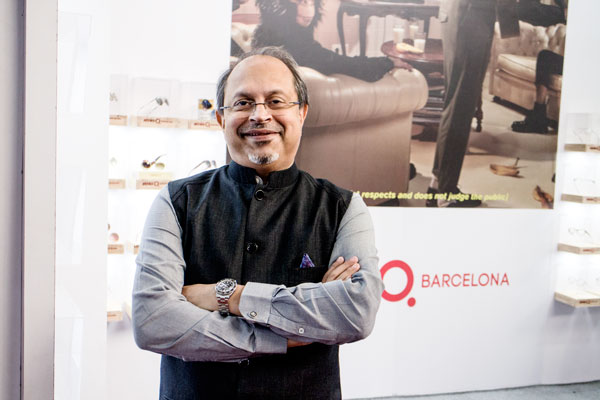 Ameet Poojara (AP): We started out with small-scale operations in 1987. Given our family's experience in the domain of optical trade, we identified a need for distributors not just in Indian but international markets as well. This gave us the motive for our business. And what followed was a lot of guidance from experienced well-wishers in Mumbai and abroad. Their insights helped us lay the foundation for our refined business model. We were clear and started work towards establishing a direct distribution model for business.
The Poojara family's experience in the domain of eyewear and our network of stores across the country further fueled our ambitions helping us create a noticeable footprint in a short duration of time. I mean, we started in Mumbai, expanded up to Delhi and even touched markets down in Kolkata. Later, we continued our expansion adding markets like Hyderabad, Chennai, Ahmedabad, among many others, to our portfolio.
Initially, we sold plastic frames and of course the Silhouette products. By 1990, we had gained the confidence and ability to strengthen our positioning in the manufacturing sector as well. We started making products under our own brand in Hong Kong in 1990. Simultaneously, our distribution business also grew as we started adding other international brands as well as Jaguar and Davidoff.
As we continued on the road to growth, the fourth generation of our family: Mukul Poojara also actively joined the business. Mukul joined us in 2009 and has helped steer the business to new levels of success. Now, even Varun Poojara has joined the family run business. I must say it is heartening to see this level of enthusiasm in the fourth generation. Even with the new members joining the business customer satisfaction continues to be the top priority for all initiatives.
VP: Optimed has been associated with Silhouette since 1987, tell us about the journey so far.
AP: Silhouette has been a part of our portfolio since 1987 but our association to the brand dates back to 1964, the very year in which Silhouette commenced operations. Over the years, as a long-standing patron of the Silhouette collection, I do believe that the brand has established itself as one of the best in its category.  To me, this journey has been excellent, I have witnessed the brand grow just as our business has grown. In fact, today, opticians and chain stores all over the country swear by the quality and wearing comfort of its models. Things like hingeless and screwless designs have been put at the forefront of Silhouette's portfolio. Given such credibility associated with the brand, I would say that we are proud to be associated with it and will continue our efforts to help Silhouette increase its presence in India.
VP: What is your forecast for the eyewear industry trends that Indian markets are likely to witness?
AP: India is a vast market with its size and a mix of villages, basically a population with varied incomes, resulting in different trends and price points. A large chunk of this volume comes in the form of cheaper frames, in both metal and plastic. Metros like Delhi and Mumbai is where the expensive brands experience a higher demand. However, I would like to point out that the optical trade markets in India are evolving. Therefore, one of the futuristic trends would be to experience a heightened demand for specific colours, shapes, etc. For instance, the crowd in metros is abreast with the new fashion trends and often demands bold shapes as well as colours. I would attribute the realisation of this trend to the growing perception of eyewear being a fashion accessory. In the past, I remember gold and gunmetal being the most preferred options. These days, we also have customers come in and ask for frames made of specific materials, this is also a trend that I anticipate will grow stronger in the years to come.
VP: In which cadre of Indian cities do you see the maximum potential for growth and why?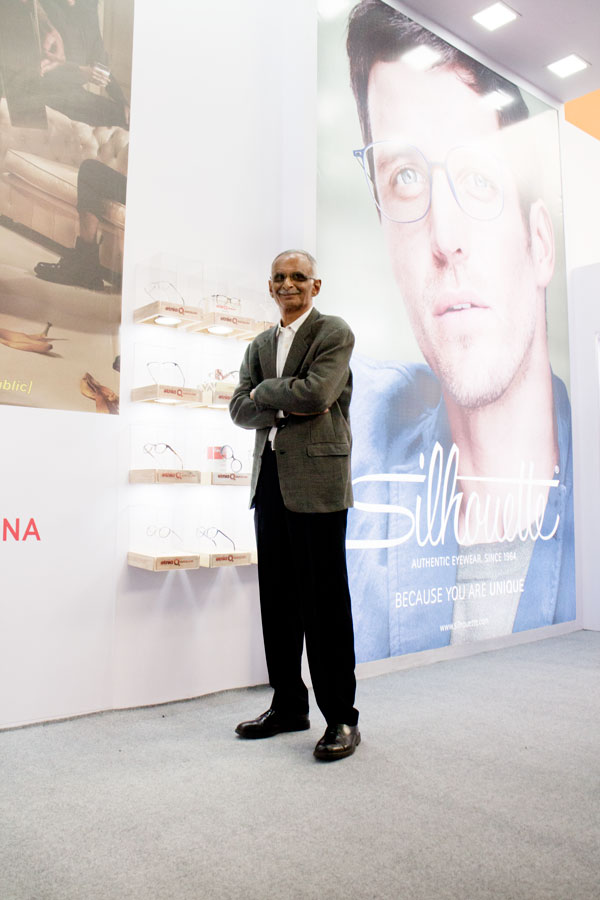 Niket Poojara (NP): In my opinion, tier 2 and tier 3 cities exhibit the maximum potential for growth. These cities are seeing an increase in the size of new stores due to affordable rates of real estate. Exposure to the internet, social media sites, other sources of fashion trends and news have led to a sudden spurt in the awareness seen in tier 3 and tier 3 customers. Another factor working in favour of these customers is the coming of malls in their cities. In the past, all major shopping meant that the customers had to rush to the nearest big city.
VP: In which of the segment, do you see more growth: luxury or fashion?
NP: In our opinion, I believe that luxury has better future prospects as compared to the generic fashion segment when it comes to eyewear. The Indian economy is growing at a frantic pace. This is leading to better purchasing power in the hands of the common man. As the disposable income of the population rises, the desire to own s the economy grows resulting in better purchasing power in the hands of the people, the disposable income would rise and people would aspire to own more luxury products.
VP: Does Silhouette have prescription lenses option for sunglasses?
AP: The Silhouette Sunglass Collection comes with prescription lenses, there are Titanium ones and the SPX plastic ones available in this category. In fact, Silhouette has an innovative concept which is called Style Shades. As part of this concept, there are clip-ons available in different popular eye shapes which can be worn on the regular rimless frame. The simple addition is a total look changer. In my opinion, this concept increases the revenue of the optician since he sells the frame with the prescription lens and then also gets an option to upsell with Style Shades. In fact, 2018 does seem very promising for us as we look forward to the opportunity of showcasing the new collection by Silhouette at the upcoming Optic India Fair.
VP: Fashion eyewear seems to be a popular and growing segment with brands like Ray-Ban and Maui Jim already making their mark. Given this background, how does Silhouette plan to position itself?
AP: Ray-Ban is the highest selling brand of eyewear in the world. On the other hand, Maui Jim is a specialized sunglass brand targeting a niche segment. However, Silhouette's positioning is very different when compared to these brands. I would say that the price point, design philosophy, and innovation emerge as key differentiators for Silhouette Basically, the target audience for Silhouette's offerings are very different and continue to remain loyal to the brand's offerings.
VP: Recently, there have been quite a few innovations in designs by Silhouette as seen at the recent international expositions. It looks like they are targeting a younger audience. Is this change intentional?
NP: Yes, that is true. In the last 5 years, Silhouette has shifted its design philosophy considerably. Historically the brand has been associated with age groups above 40. But now the brand is keen to expand and venture into younger as well as colourful designs. The experiment has been largely successful in all parts of the world and India is no exception to this trend. Locally opticians welcomed this change and were equally enthusiastic about the newer styles that have more of a younger and somewhat fashionable element to it.
Mukul Poojara, Director, Optimed Corporation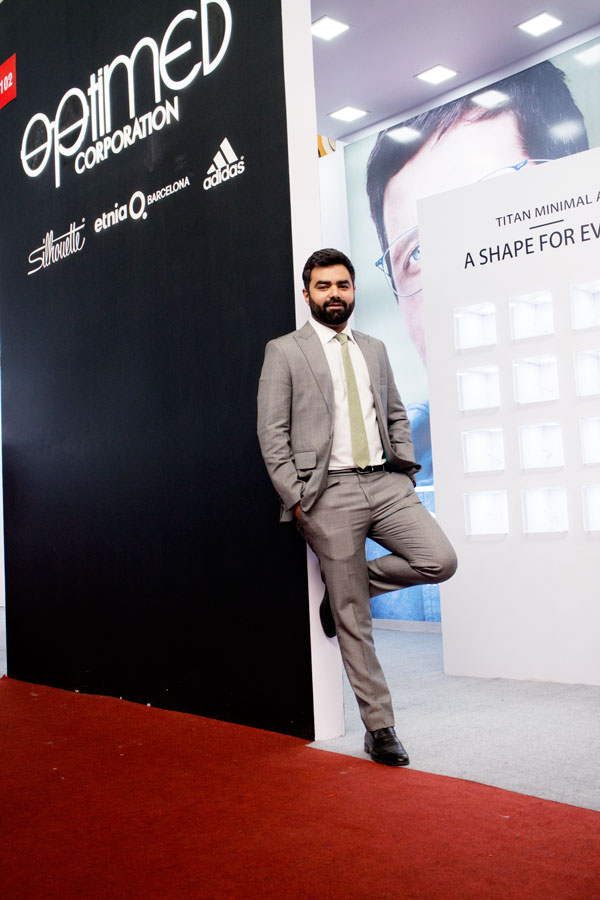 VP: Mukul, you are quite young, do you consider yourself experienced enough to handle the Indian Optical industry or do you think you bring in the energy to bring about some change or disruption here?
Mukul Poojara (MP):  I have now been part of this industry for 9 years and in the process, I have learned a lot from my family, colleagues, clients and market forces. While remaining grateful for the same, in due course I will make sure that I give back to the optical trade community in one way or the other.
With regard to 2018, all I can say is that the year promises to be a year of change for us, lots of internal restructuring and some external changes are also on the horizon. Apart from this, I would say that we are always working round the clock thinking of more innovative ways to improve our standards of service.
VP: Tell us a little about the plan for Silhouette and Etnia Barcelona in 2018.
MP: First things first, I am happy to share that Etnia Barcelona is the latest addition to our portfolio. As for Silhouette, we are proud associates and are keen to let the association grow stronger. In 2018, Silhouette plans to increase its focus on sunglasses. If you take a look at some of their new styles, it is clear that they have taken a new direction in terms of their design. In many parts of the world, these new designs and styles have already been launched as well as embraced positively. Even in India, we have recently launched the new collection and are hopeful of a similar positive response. As for Etnia Barcelona, we do believe that there is a wide market in India, for the products that they offer. I am confident that this new addition to Optimed's portfolio, will be mutually beneficial to both of us.
Etnia Barcelona is one of the fastest growing brands in the world at the moment. Positioned at number 5 in Europe, each and every piece of the collection is unique in its design. For 2018 we plan to be even more aggressive in marketing this product. This brand is a combination of colours, art, and culture that symbolize Barcelona-its city of birth, which is cosmopolitan, eclectic and open to world cultures. Over the last year, we have increased the reach of this product in the market through our network and are confident that 2018 will end up being bigger and more fruitful for Etnia Barcelona.
VP: Retailing as we know it is changing globally. What's your take on the online retailing space and how do you think brick and mortar will handle this?
MP: Well, online retailing is here to stay and I do believe that everybody has come to terms with it. When we talk about e-tailing, more often than not, it gets associated with the particular industry that we are operating in. Having said that, there is no denying that all of us have bought something or the other through the online medium. Our case is no exception to this trend. I have often seen people refer to the discounts on eyewear available online. However, I do believe that there is an urgent need to regulate the trade in the online space.
I do agree that the brick and mortar stores are facing tough competition. But, I feel the physical stores have an advantage over an existing loyal customer base. And there is the advantage of the touch and feel factor that will always be in favour of physical stores. Therefore, service, shopping experience and range of products will always be factors that can help stores drive more business. My seniors in the business, in this case, my family members, have always taught me to invest my time constructively for the betterment of the business instead of looking for errors in the competitor's setups. I continue to abide by the same philosophy and look forward to a productive 2018, irrespective of the competition from online space.
VP: You are relatively new to the optical industry. But your family has been in the business for 50 years. Do you see this as an advantage or disadvantage?
MP: A bit of both actually. An advantage, because when I started out in 2009 it was easier for me to find my way around, meet optical store owners around the country, among other things as opposed to what it may have been for someone completely new to the trade. Additionally, there was already a strong existing framework in the business, my task was to build on it. However, I often find it challenging to meet the expectations and high standards set by my predecessors among our network of stakeholders. Nonetheless, I look at every challenge as an opportunity to evolve and improve.