ZEISS 'YOU&EYE' AWARDS 2017: November 18, 2017 will go down as the golden date in history when optical industry came forward in big numbers to celebrate the excellence in trade…
When it comes to excellence in eyewear retail, ZEISS 'YOU&EYE' AWARDS is among the few properties recognised as the benchmark by the industry. Having successfully completed its second edition, these awards are a unique platform that salute the stalwarts of the trade, playing a crucial role in shaping the road ahead for the entire industry.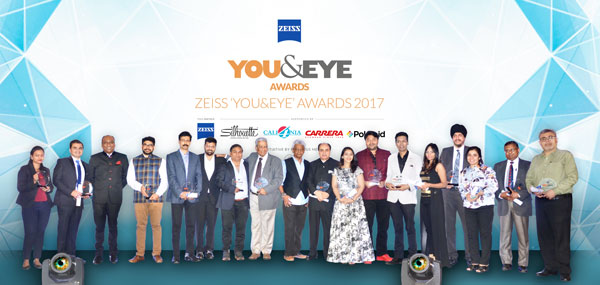 The starry night came to a grand conclusion on November 18, 2017 when the crème de la crème of the industry descended upon the national capital to celebrate excellence in eyewear retail. A total of 18 awards were given out, recognising the star performers of the trade. Not just the winners, even the crowd was celebrating. It was heartening to watch the industry gather under one roof, encourage their colleagues who went up to the stage to receive the coveted trophy and celebrate the progress.
Before we head towards congratulating the winners and sharing the details of products / initiatives that impressed our jury, let's take you through the starry night that was truly an affair to remember! With twice as many participants this year, every nomination was celebrated as a winner as they stood a chance to be recognised in front of the best of the Indian optical industry, during the awards ceremony in New Delhi.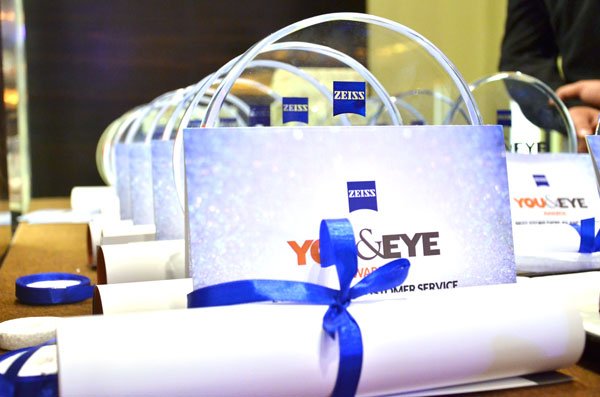 The sheer numbers in which members from the optical trade attended the event indicate the enthusiasm as well as their commitment to excellence and also their confidence in the deliverable to their customers. Some of the attendees to the event included Mr Ameet Poojara, Mr Rajanikant Turakhia and Mr Amann Kumar, among others. Opticians from all over the country came forth in big numbers exhibiting their solidarity to the cause of celebrating the excellence in optical trade.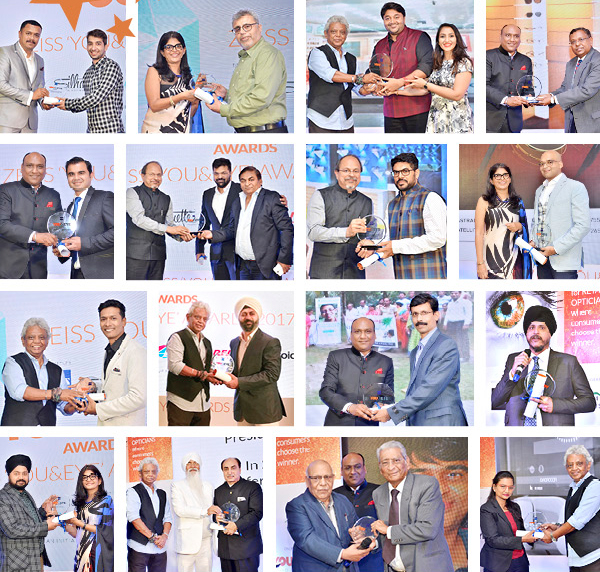 The star-studded event emerged as an excellent networking opportunity giving attendees a chance to learn from the experiences of the seniors from the optical trade. Sharing interesting insights on latest happenings in the industry along with pearls of wisdom gathered through the course of the year, these attendees set the stage for the grand event.
In addition to the glittering awards ceremony, the star studded night witnessed a mesmerising performance by Bollywood singer Nakash Aziz. Known for his foot tapping numbers like Afghan Jalebi and Selfie le le re…. Nakash added a dash of entertainment further fueling the tempo of celebration within the crowd.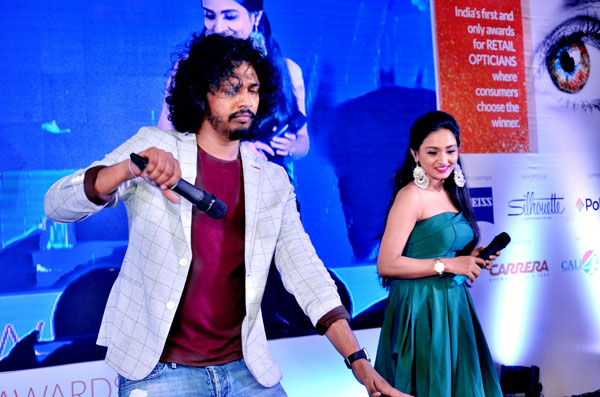 The presentation ceremony was only interrupted by thunderous rounds of applause as the crowd cheered each winner with enthusiasm. It was heartening to see the efforts of the jury and support from the industry transform into a successful event in the form of these awards. The winners were all praises for the fantastic arrangement of the event and congratulated the organisers for the grand success of the platform.
Commenting on the grand success of the event, Mr. Siraj Bolar, Editor in Chief, VisionPlus magazine said, "I would like to thank everyone in the industry for the success of these awards. The ZEISS 'YOU&EYE' Awards is a result of vision very close to my heart which is all about giving the industry a platform to recognise and celebrate the success of the optical trade. I am happy to see the way it is shaping and benefiting the future course of this trade. In fact, I am already motivated to work towards a much bigger and grander third edition of these awards. "