This post is also available in:

العربية
The first Cairo International Optics Fair is to be held in the month of April. The event is expected to act as an opportunity to invest in the Egyptian optical market…
Delta Event company for conference planning and international fairs in Cairo has held a press conference to announce the launching of the First Cairo International Optics Fair, which will be held from the 20th to the 22nd, April 2018.
Mr. Amr Sallam, the general manager, says: "The Company has decided to have the fair held in Egypt after studying the Egyptian market in cooperation with one of the specialized companies in the field of marketing studies." He added: "According to the study, the Egyptian market is growing in the field of sun and prescription glasses by 22 percent from 2015 till now, and in the field of contact lenses by 9 percent to 15 percent."
It concluded that this would be a strong push to all companies working with optics to invest in the Egyptian market, regardless the recession of optics market in most countries of the region, which encourages the companies working with optics to break into the Egyptian market.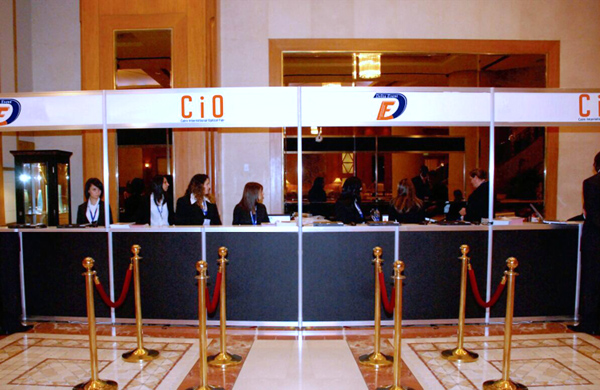 Mr. Waleed El-Shazly, the executive director, has stated that the fair is considered to be the greatest commercial event in the Egyptian and African markets in the field of optics, as Egypt is marked by its geographical location which makes it a very attractive place to do business in Egypt, Middle East and Africa.
The fair provides a chance to increase the companies' share of current agents, add new ones and to discover new directions of the region, as the company targets 7000 Egyptian visitors adding to the visitors from all the Arab countries and from north and South Africa.
Finally, all the companies, institutions and individuals who are concerned with optics are invited to visit this fair.