Vision–X 2017 welcomed 80 exhibitors from 22 countries across the world representing 83 brands from the regional as well as the international market. With global brands displayed this year, Vision–X has been positioned as MENA region's premier optical event
The 18th edition of the three-day opticare and optistyle exposition showcased many of the latest brands, and hosted dedicated areas such as the Future in Focus and Retail Theatre for business owners and managers, and attracted a number of local and international buyers representing 22 countries.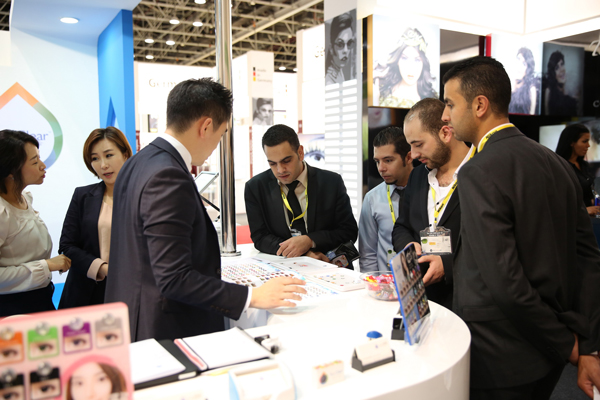 Running alongside the exhibition, the Vision–X Opticare Conference, held in cooperation with the International Association of Contact Lens Educators and the European Academy of Optometry and Optics, included experts conducting a diverse range of seminars and keynote presentations. These seminars covered a number of healthcare topics delivered by esteemed delegates.
There was also substantial growth in the participation from South East Asia this year, especially those from South Korea. Compared to last year's event, the show has witnessed a growth of 22 percent and a 30 percent increase in participating companies, in the South Korean exhibitor space .
There was growth in terms of International participation for the three-day optometry event which has increased year-on-year, highlighting the growing interest from global players in the regional market. The highlights were the biggest German pavilion and the You&Eye Online pavilion which was showcasing six different brands at one place. Both pavilions attracted many visitors.
Additionally, Moorfields Eye Hospital Dubai, the first overseas branch of Moorfields Eye Hospital in London and the oldest eye hospital in the world, joined as the exhibition and conference knowledge partner, sharing their expertise in exclusive and informative keynote presentations.
Witnessing the growth and opportunities at the show, Siraj Bolar, Editor-in-chief, VisionPlus Magazine, commented, "Vision–X turned out to be unveiling a path to success in the Middle East market for the new brands. Brands like BMW, Cali4nia sunglasses, Minima and more at the You&Eye Online Pavilion had a chance to be showcased to the visitors from all across the globe, under one roof. Given this level of exposure, I believe that participation in Vision–X definitely counts as an opportunity for the brands to make a big headway into the Middle East markets."
Amandine Fay, Marketing Manager, Bausch + Lomb, participant at Vision–X said, "Vision–X is a very important fair in the Middle East, it's the biggest in the eyewear and eyecare category, and we wanted to make the most of it. We took this opportunity to promote our full range of products going from contact lenses, beauty lenses to lens care products."