As an important manufacturing and exportation- oriented platform, the scale of WOF 2018 reaches a peak to 35,000 sqm, which is 16.7% increase compared to last session
Where: WENZHOU INT'L CONVENTION & EXHIBITION CENTER, CHINA
When: May 5-7, 2018
Over 500 exhibitors from Korea, HongKong (China), Taiwan (China), Shenzhen, Xiamen, Zhejiang, Xingtai,
Yingtan, Taizhou, local Wenzhou and etc. will present the latest products and technology to all insiders.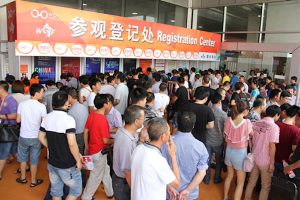 On account of the unique advantage of Wenzhou – China Glasses Production Base, every year WOF attracts exhibitors from 4 China Glasses Production Bases (i.e. Wenzhou, Danyang, Shenzhen and Xiamen), as well as China Glasses Spare Parts Production Base
– Yuhuan, China Sunglass Manufacturing Cluster – Linhai, China Glasses Packing Manufacturing Cluster – Xinhe and Home Town of Glasses – Yingtan.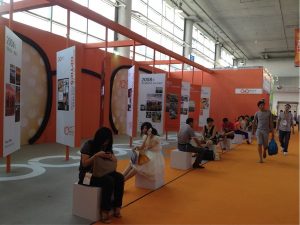 Therefore, WOF 2018 gathers exhibits covering whole industry chain, which makes it a one- stop purchasing platform and can provide much convenience for buyers. In order to invite more global glasses industry insiders
visiting WOF 2018, the organizer not only root in China local exhibitions and production bases, but also go out for the overseas promotion.
We have already set our global feet in Silmo, Hong Kong Optical Fair, India Optical Fair, Mido and deliver the info of WOF 2018 to every insiders, and will going to Vision East and DIOPS, actively participate in the mainstream international exhibitions.