Amongst the leading distributors of high-end global optical brands in the country, Surat-based Pramukh Opticals Pvt Ltd., has gained a fine reputation for contributing to their popularity and demand through its extensive network across India. The company has devoted nearly 20 years to nurturing its relationships with business associates that has led to a win-win situation for dealers, retailers and end users.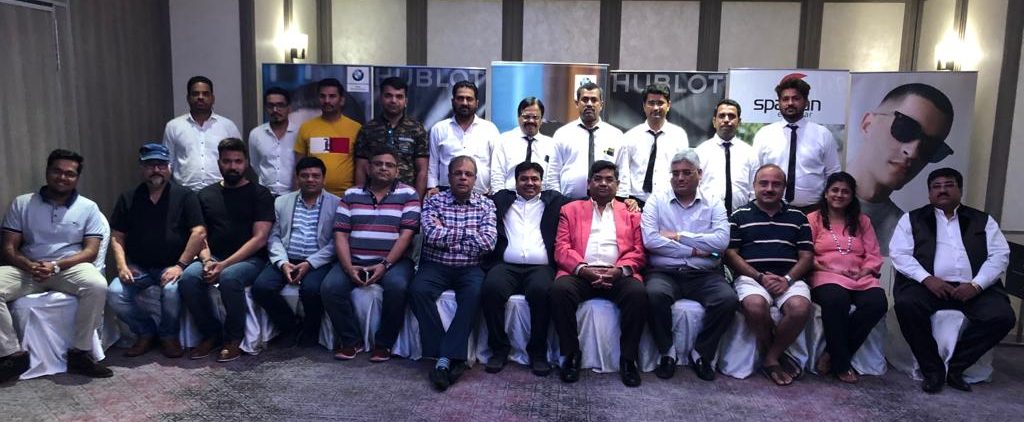 Pramukh Opticals did an extraordinary work by launching two high end and Premium brands Hublot and Polo-Ralph Lauren. Their enviable portfolio of prestigious brands includes Azzaro, BMW, Harley Davidson, Henry Jullien, Adidas, Guy Laroche, GANT, Elvis and Spartan. The latest models from these brands were showcased to a large number of dealers from the industry at  special events in Singapore and Surat. As far as HUBLOT is concerned, it belongs to LVMH group and manufactured by Italia Independent. As per company rule, they wanted to open limited counters in India and they started to take application at the Singapore Event. After finishing both the events Pramukh Opticals got 76 applications to get Hublot, while the company wanted to open only 25 counters. A perfect setting was provided by Grand Mercure Roxy, Singapore,  for Pramukh's exclusive exhibition of the latest eyewear styles from Apr 19 to Apr 22, 2019.

The importance accorded to the show can be gauged from the sheer number of 150 key players from India who visited Singapore to enjoy the vast display and the warm hospitality that Pramukh is known for. The collections comprised of designs chosen specifically for the Indian market such as the latest from products from Azzaro and BMW. Apart from this Pramukh Opticals has launched new Models in "Guy Laroche" & "Adidas". Pramukh Opticals is the only direct licensee of Guy Laroche in India.
Many leading chains of eyewear stores were represented, amongst them were Himalaya Opticals, Dayal Optical, Gangar Optician, Bonton Optical, Lens Eye & VA Mayekar. Mr. Navneet Kalra, Owner of Dayal Optical, was quite impressed with the new collection, a sentiment echoed by many others. This time many dealers from other countries of Asia like Sri Lanka supported the Eyewear collection of Pramukh.
The hugely successful outing was followed by another dealers' meet between Apr 25 to Apr 30, 2019 at the lavish Pramukh farmhouse in the firm's hometown of Surat in Gujarat. Graced by 200 invitees from all over the country including Tamil Nadu, Kerala, Kolkata and Punjab. As it was expected, dealers from all over appreciated Pramukh Opticals' beautifully organised events that have consistently offered a fine combination of exposure to the latest trends in the sector and time to unwind in relaxed settings.