Vision & Fashion Optics Group is a widely recognised name when it comes to design, manufacturing and distribution of fashionable eyewear. In this edition, we talk to Abdel Halim Yousef, CEO, Vision & Fashion Group to get an insight into the road ahead…
Known for its extensive range of luxury optical wear and sunglasses from leading brands across the globe. The state of the art eyewear range by Vision and Fashion is rated high on technical aspects as well as its stylistic quality.
With a vertically integrated business model, Vision and Fashion is focused on bringing only the best when it comes to eyewear products for the end-consumers. One of the Group's competitive advantages is the vertically integrated business model built over the years, covering the entire value chain design, product development, manufacturing, logistics and distribution. With brands like Charriol, Bentley, Tonino Lamborghini, among others in its portfolio, Vision and Fashion is focused on offering the best in eyewear to customers across the globe.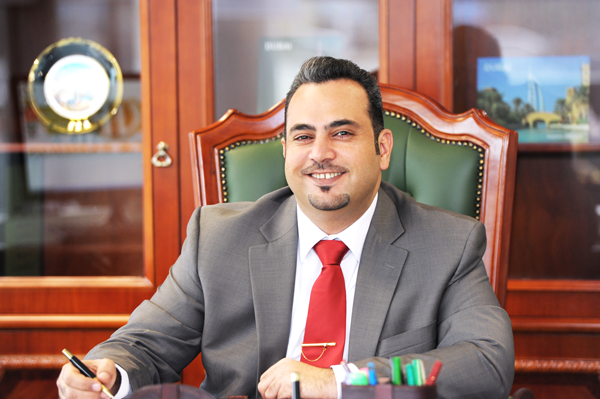 VisionPlus (VP): You have been in the optical industry for a long time. Can you share your journey with us?
Abdel Halim Yousef (AHY): First of all I would like to thank the entire VisionPlus team for this interview. My journey in the optical industry started in 1988 when I chose to pursue a professional course to pursue an academic course in the domain of optometry.
After the course, I also took up training to get a first-hand experience of the job ahead. That is when I fell in love with the profession of optometry. Now this journey is three decade old and I continue to pursue it with the same love and passion everyday. I started my professional journey as a door-to- door salesman and worked in different markets. The exposure and experience that I garnered through these stints helped me evolve into the professional that I am today.
After the initial hiccups, I went on to set up my own business in Saudi Arabia in the form of Mugla Optical, about 17 years ago. The next major milestone in my career graph happened when I set up Smart Vision, the first company for wholesale distribution and manufacturing in 2003. Since then, there has been no looking back as I gradually laid the foundation for Vision and Fashion with my partner Dr. Nasser Almousa with a firm vision to serve the retailers in multiple markets across the globe. I am happy to share that the company continues to pursue this vision passionately even today.
VP: Tell us about Vision and Fashion and its journey here in the Middle East? From inception to now. How would you describe the growth of Vision and Fashion over the years, in terms of size?
AHY: Since its inception, Vision and Fashion has indeed come a long way. The company has evolved into a multi-national with presence in Saudi Arabia, UAE, Egypt and Italy. Today, I am proud to share that we have complete facilities to cater to all requirements of the optical trade. Our manufacturing company-Have A Dream, is located in Italy. We also have a retail network in three countries: Mugla Optical (Saudi Arabia) – Eye Fashion (Egypt) – Vision Palace (UAE). In fact, our portfolio had also grown considerably.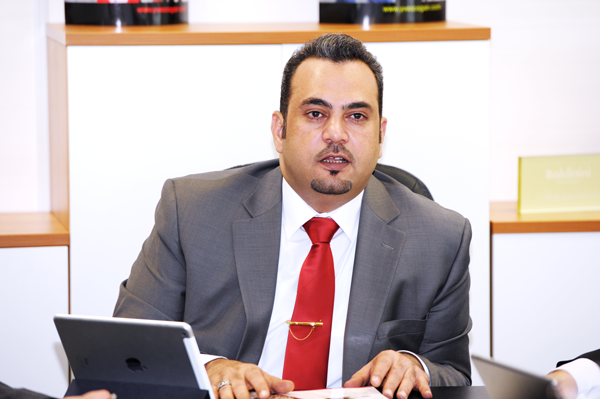 VP: You wear multiple hats – that of a retailer, wholesaler, an eyewear brand owner and even a manufacturer. Which role do you enjoy the most and which according to you is more challenging and more lucrative?
AHY: Thank you for the compliment. Given the fact that my business has grown considerably, I do agree that I am into multiple roles. However, I would always prefer to be remembered as a hard-core salesman who loves to interact with his customers and help them choose the right eyewear.
VP: Tell us about your new manufacturing company – Have a Dream. Name a few of your loyal brand partners. How would you describe your relationship with them?
AHY: Well to put it simply, Have A Dream is more than just a name, it's actually a big dream that is doing quite well. Mr. Corrado Moro, my partner in this venture shares the same vision and passion that guides me. This has further contributed to the meteoric growth of the venture in such a short duration of time. We started out with just one brand in our kitty but today we have more than eight brands in our portfolio. In fact, thanks to this venture, I have found a very good friend in Mr. Morro who has now become like my extended family in Italy.
VP: As a distributor, do you have any special unique strategies to lure the opticians and have their continuous support.
AHY: I believe in a healthy and fruitful partnership that will allow everyone to gain equally. Therefore, I would say that our strategy is to share the profits as well as the risk with our stakeholders. This allows everyone to grow and the industry to upgrade Itself.
VP: Out of all the brands in your portfolio, which ones bring in the most revenue?
AHY: First and foremost, I would say that the best revenue for us is the trust of our clients and customers in our products and our services. As for the financial side, I would say most of our revenue comes from brands like Bentley, Tonino Lamborghini and Charriol.
VP: Given your extensive product portfolio in fashion and luxury segments, which segment, according to you, holds the potential of emerging as the top performer in the coming years?
AHY: I believe the fashion and luxury segments will emerge as the top performers in the months to come. After all the demand for products in this category is rising.
VP: What about your licensed brands for which you are manufacturers as well as ditributors? ( Let us have their names please )How have they been performing in terms of popularity? What are your marketing & distributing strategies for these brands? How effective has it been?
AHY: Our licensed brands for which we are manufacturers as well as distributors are Tonino Lamborghini, Blauer USA, Cavallo Bianco, Exalt Cycle, Momo Design, Charriol sunglass, XY by Exalt cycle. At the core of all our marketing and distributing strategies is a hard working team and the simple philosophy to ensure that the best of products reach all customers. And this has been working really well for us as we look to grow stronger in the years to come.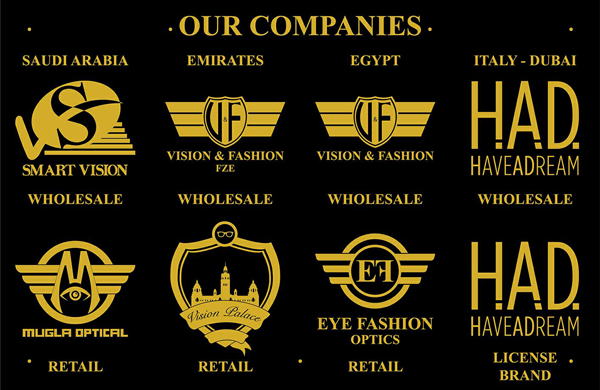 VP: Any specific plans for the year ahead in this region?
AHY: We do have plans to make some major changes in our portfolio retaining only the luxury brands that have been successful. We also have plans in the pipeline to merge as top five retailers of this region.
VP: How have you maintained your balance between sunglasses and frames
AHY: Well I would say, the simple way to maintain this balance is to carefully observe the market and adapt the to the ever-evolving customer demands. We have a dedicated team that helps us do exactly this. We use these insights to bring in new styles, designs, etc. In fact, in all our stores, we have dedicated sections catering to different categories of customers.
VP: The changing purchasing pattern of customers must be keeping every brand owner on the alert all the time, isn't it? Do you have any strategies in place here to address this.
AHY: We are well aware of the ever-evolving purchase patterns. In fact, we have a dedicated team that undertakes regular surveys and analysis to understand these changes. These insights allow us to adapt our strategies accordingly.
VP: The eyewear industry has seen a great amount of changes, with a whole lot of mergers and acquisitions in the case of most big eyewear companies. How has it affected Vision and Fashion as a retailer/ wholesaler and brand owner?
AHY: Yes, there have been various changes. But, I can only see the positive impact of these changes on our business. In the process of these changes, we have also grown our network and reached out to more customers. In my opinion only small companies are likely to have suffered a negative impact of the mergers and acquisitions in optical trade.
VP: What according to you are the factors that need to be considered by an optician in order to give his customers an engaging shopping experience?
AHY: As an optician, the one advise that I can give all my optician friends is that you need to give your customers an engaging shopping experience and they are guaranteed to come back for more. A good experience includes patiently hearing them out, understand their requirements and help them choose the right eyewear.
VP: Lastly, what is your opinion about the growing impact of online retailing on optical trade?
AHY: In my opinion, online is one of the best tools to reach out to your clients. Additionally, online retailing may work well for the sale of sunglasses but for optical wear, an in-shop purchase will always be the preferred choice for the customer. Additionally, even though customers may buy online, they will need to come to stores for the after sales service.