This post is also available in:

العربية

हिन्दी

简体中文
The month of romance is here, and it's time to do something special this time. What? How? We tell you…
With Valentine's feel everywhere and love in the air, it's the perfect time to make the most of the season with special offerings for the occasion. Expressing love is the simplest and the most natural thing, it's humans who make it complicated. But the question remains the same, How? How can you help 
First things first, go beyond the clichés, get over the red colour theme and all that everybody else does. Try something different and trendy with a twist. Wondering what? Here's what!
Twinning is a trend with couples these days. They try it with everything, be it outfits, matching accessories or colour coordinate looks. And why only couples? Even friends, siblings and parents are warning up to the concept of twinning.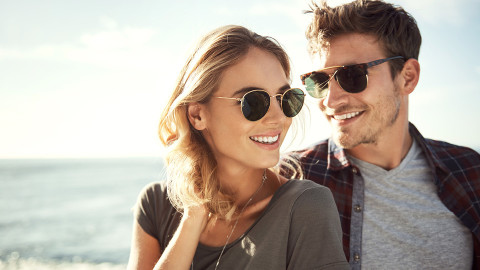 This trend of twinning outfits is going to a whole new level of exciting experiments lately, and social media is flooded with it. When it comes to eyewear, this twinning can go to a whole new level.  Matching eyewears is an unexplored market waiting to be capitalised.
Not only the commoners but famous celebrity couples – from Bollywood to Hollywood seem to be into this trend as well. So it's high time to get on the bandwagon and offer some interesting choices to your customer. Here is a look at interesting couple eyewears from top brands that can help you spike your sales this Valentine's season.
Mykita:
Mykita truly intends to be the cupid this season, with its complete range exclusively dedicated to couples. These 'pair of, pair of eyewears' are just perfect for those who are looking to twin their eyewear.
Velma and Lovisa
Velma and Lovisa from Mykita's Lite collection make the perfect cute couple. The frames are defined by modern silhouettes and precision in detail. The Lite design concept stands for supreme comfort in a refined aesthetic. With a sleek stainless steel body and anti-reflective coating on the frames, the pair not only offers a versatile look but also a complete defense from harmful lights.
8.1 and 8.0
8.1 and 8.0 from the studio collection presents a creative core of the modern manufactory. The eponymously named eyewear line is a showcase for high-fashion concepts. The unique and bold designs of 8.1 and 8.0 from the studio collection will definitely make heads turn behind you.



Shift and Bond
Adaptable, exceptionally light and durable are the adjectives that cross one's mind when they hear about the Mylon collection. Mylon Shift, when paired with Bond, make a perfect pair for a bold and powerful couple. This eyewear speak for the people wearing them. The body of these sunglasses highlight the facial features just amazingly making it perfect for a travel look.
9.1 and 9.3
Studio 9.1 and 9.3 are the next-gen classic. These aviator style sunglasses present a standalone aesthetic made up of oversized shapes in slender steel constructions, softly tinted lenses and unexpected precious colour elements in acetate. The overall look is classy and bohemian at the same time.   
Versace Red Medusa:
Versace has always been known for its unconventional designs and a vibrant choice of colours and patterns. The Medusa is one such gem by Versace. The Bright red colour makes it perfect for valentines and the simple frame style keeps the elegance alive. These are for the couples who are fearless have a daring taste.
Burberry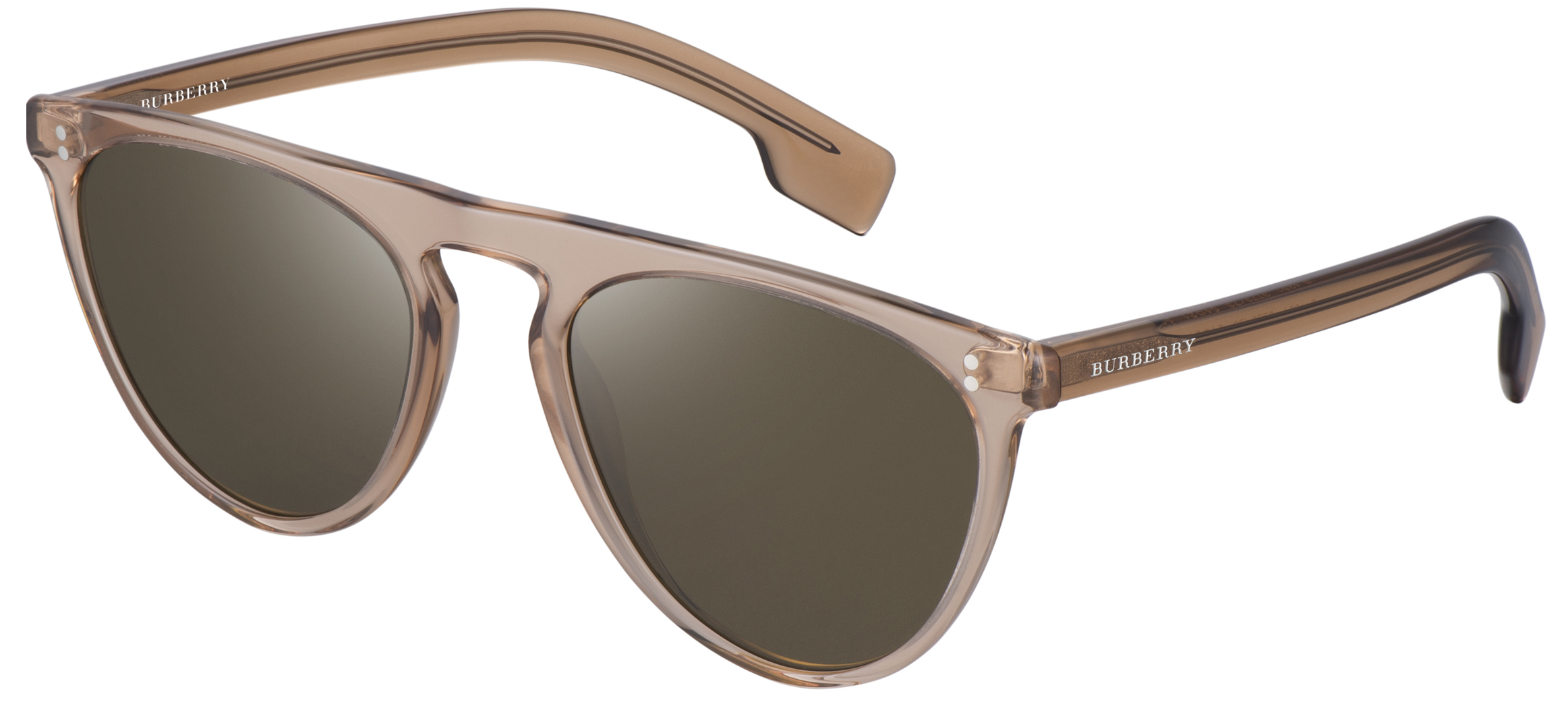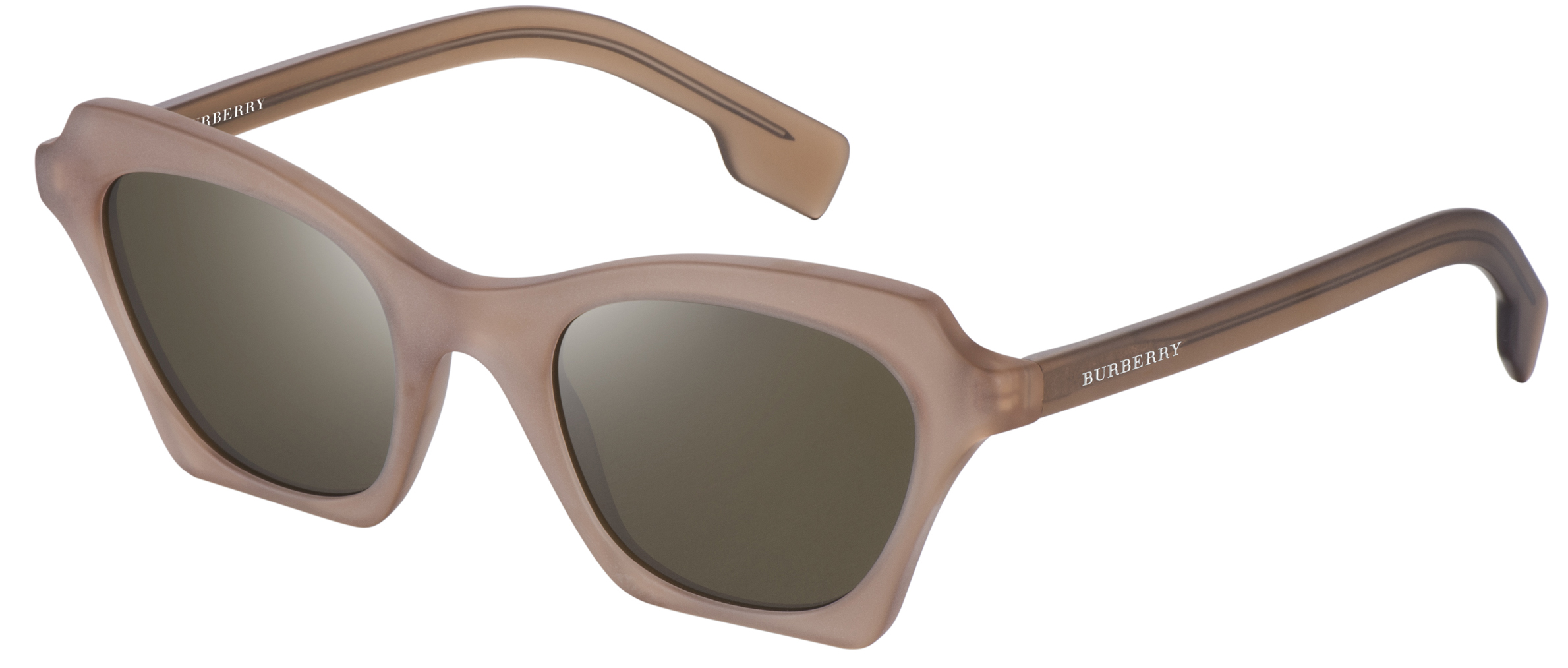 Burberry's distinctive butterfly frames, when clubbed with it's subtle keyhole-D shaped sunglasses, make it a hard to resist pair. This combination is the perfect balance of rich colours and designs, with fine detailing. The designs complement each other beautifully and tend to compliment your look as well. These are the kind of eyewear that go with almost every look, and setting the wearer apart.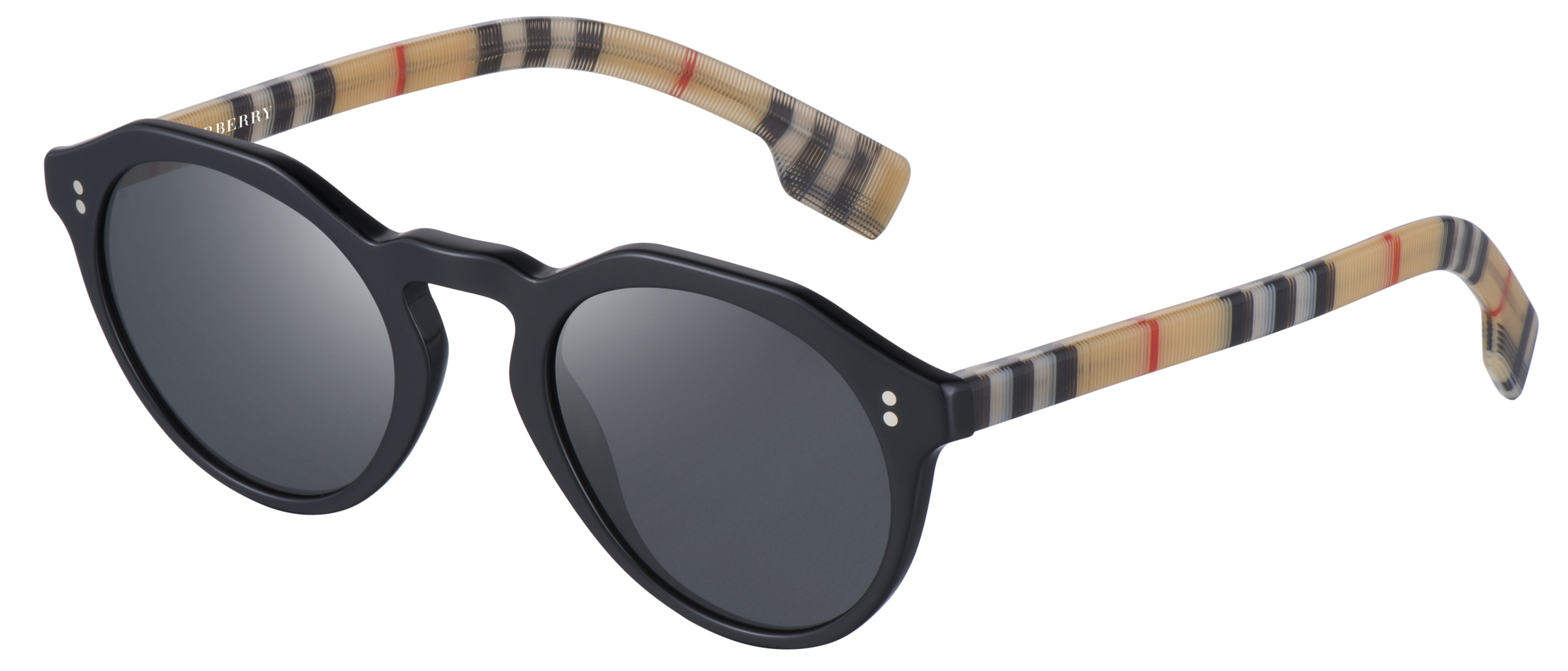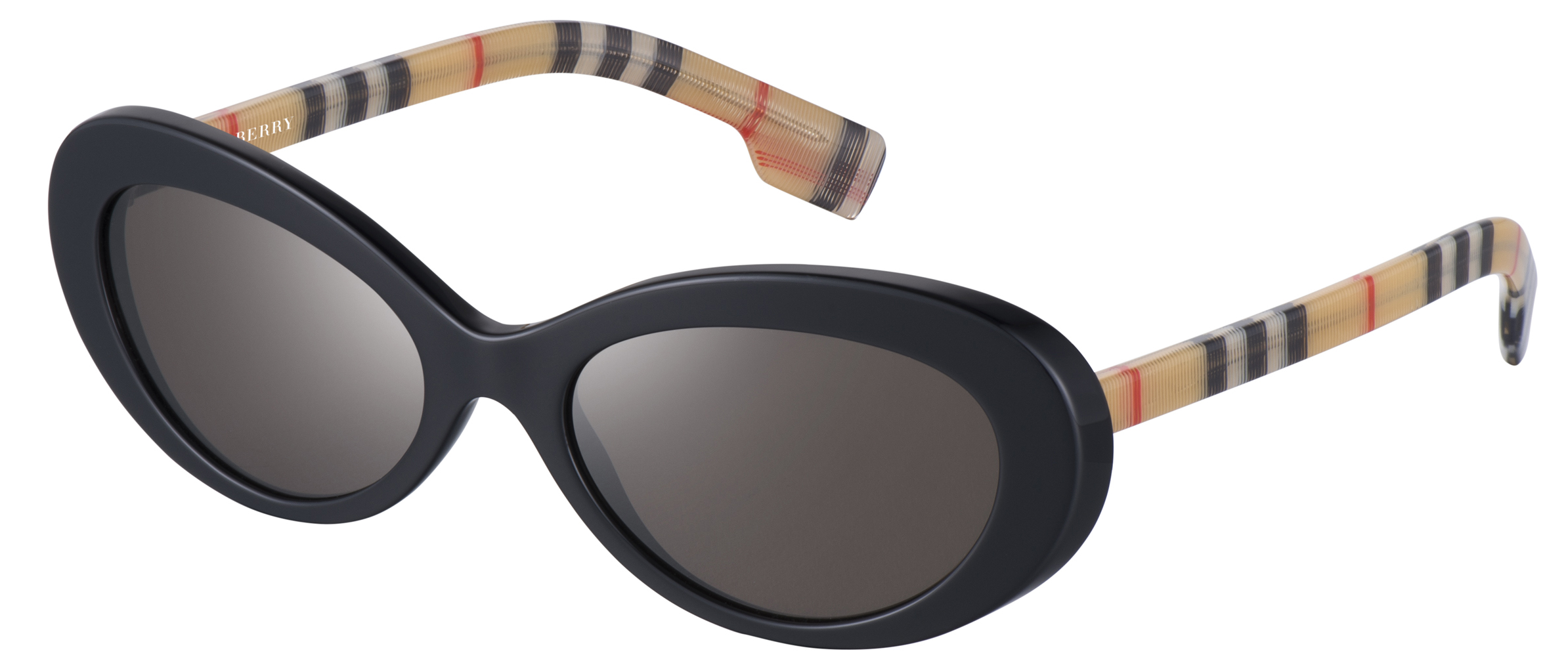 A cat-eye frame in black acetate and a slim D-shaped frame in black acetate with a keyhole bridge and double pin hinge, with the classic Burberry check pattern on the temples, inspired by vintage style is an impressive pair. As we said it the beginning, this trend is not only for couples. It works great with everybody. So if you have a pair of sisters, siblings or best friends coming to you for trendy pair eyewear that matches the feel of valentines, these brands are the perfect options for your valuable customers.
---
Chloe:
Chloé represents femininity, modernity, grace and effortlessness as the core characteristics that shape the brand and define the eyewear collection as well. The Poppy and Rosie heart-shaped pair of shades by Chloe, are the perfect blend of contrasting hues combined with oversized, elegant heart shapes, making them perfect pair to be worn at a valentines party or a date.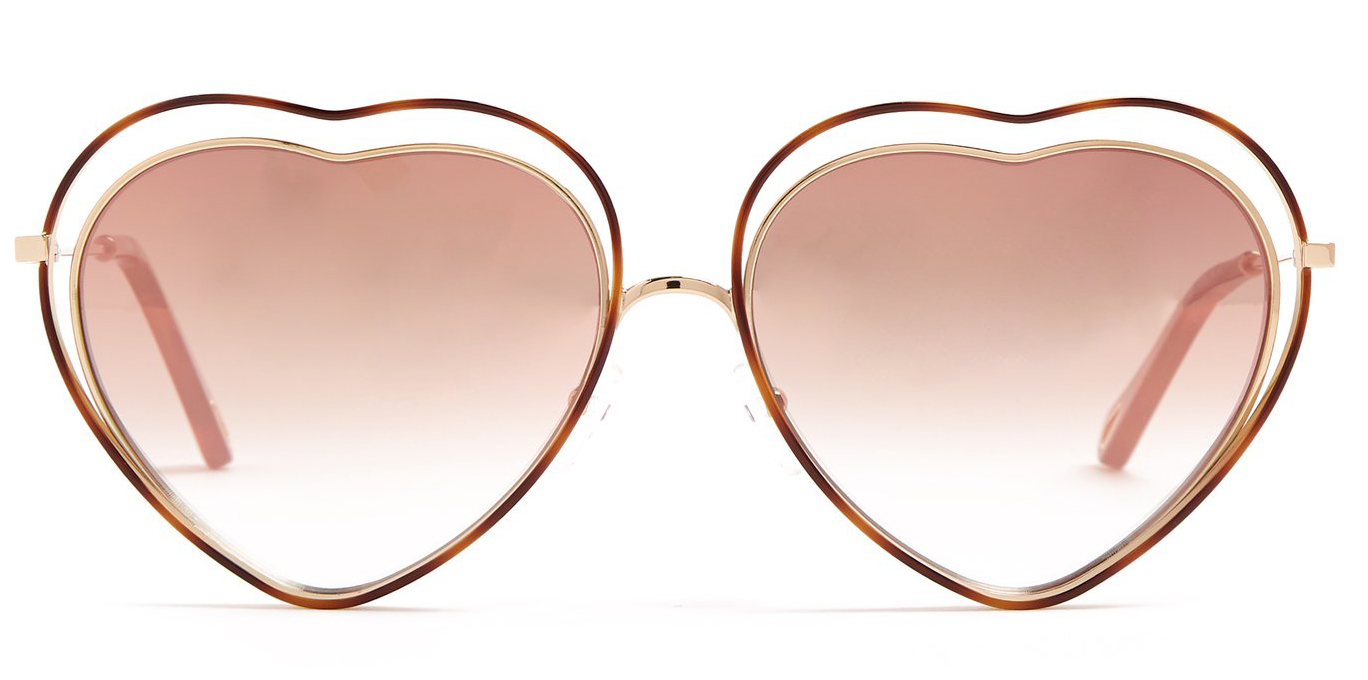 Gucci
Gucci's Ivory acetate heart-shaped frames clubbed with contrasting lenses from the Hollywood Forever Collection, is a subtle and elegant pair of sunglasses that enhances the wearer's facial features. The mild colours keep the and the oversized shapes get along together very well.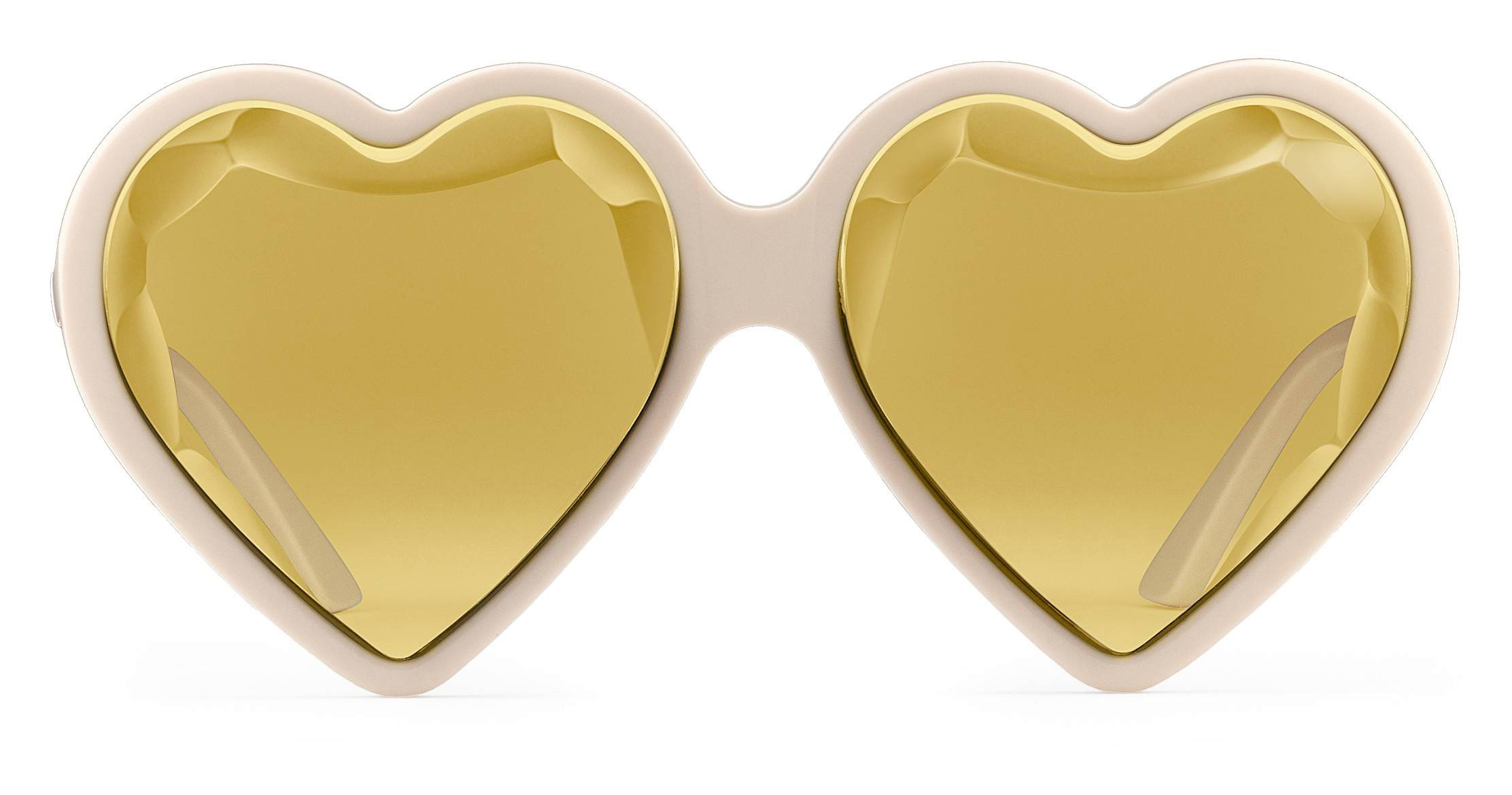 Miu Miu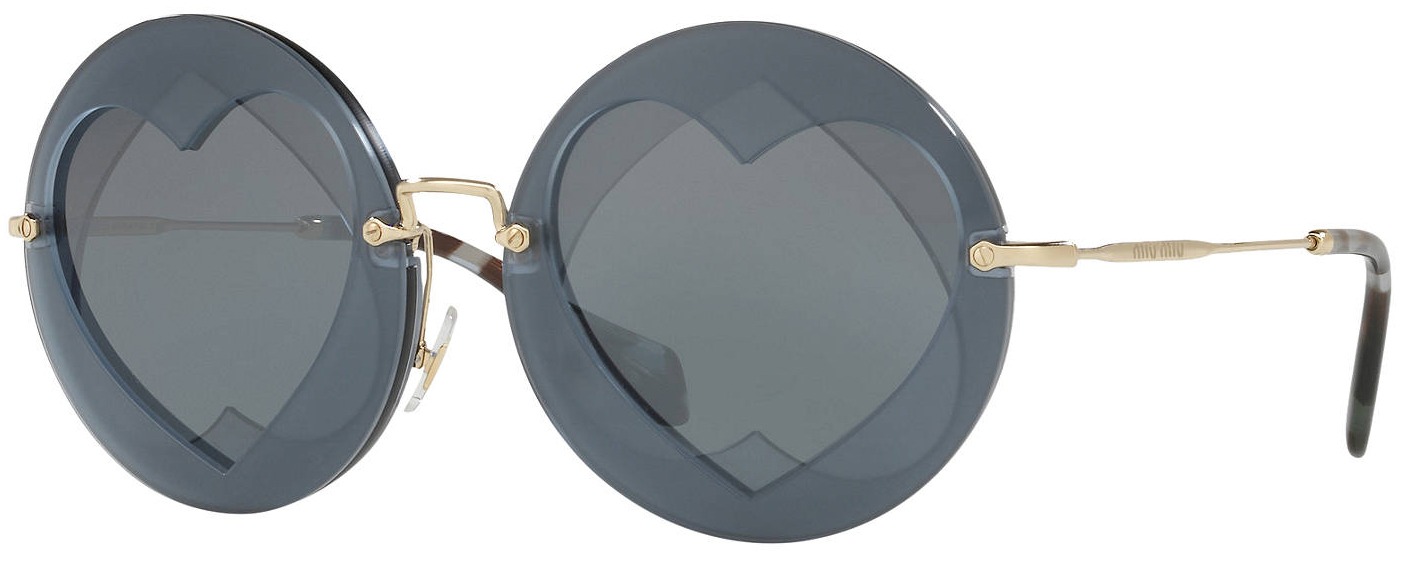 Rimless round frame with heart motif created by creatively juxtaposing colored acetate elements on the lenses gives this pair a unique sense of style. Pale gold-plated bridge and temples make this creatively designed eyewear a must have this season. These can easily be among the list of the most stunning frames one has laid eyes upon.
Saint Laurent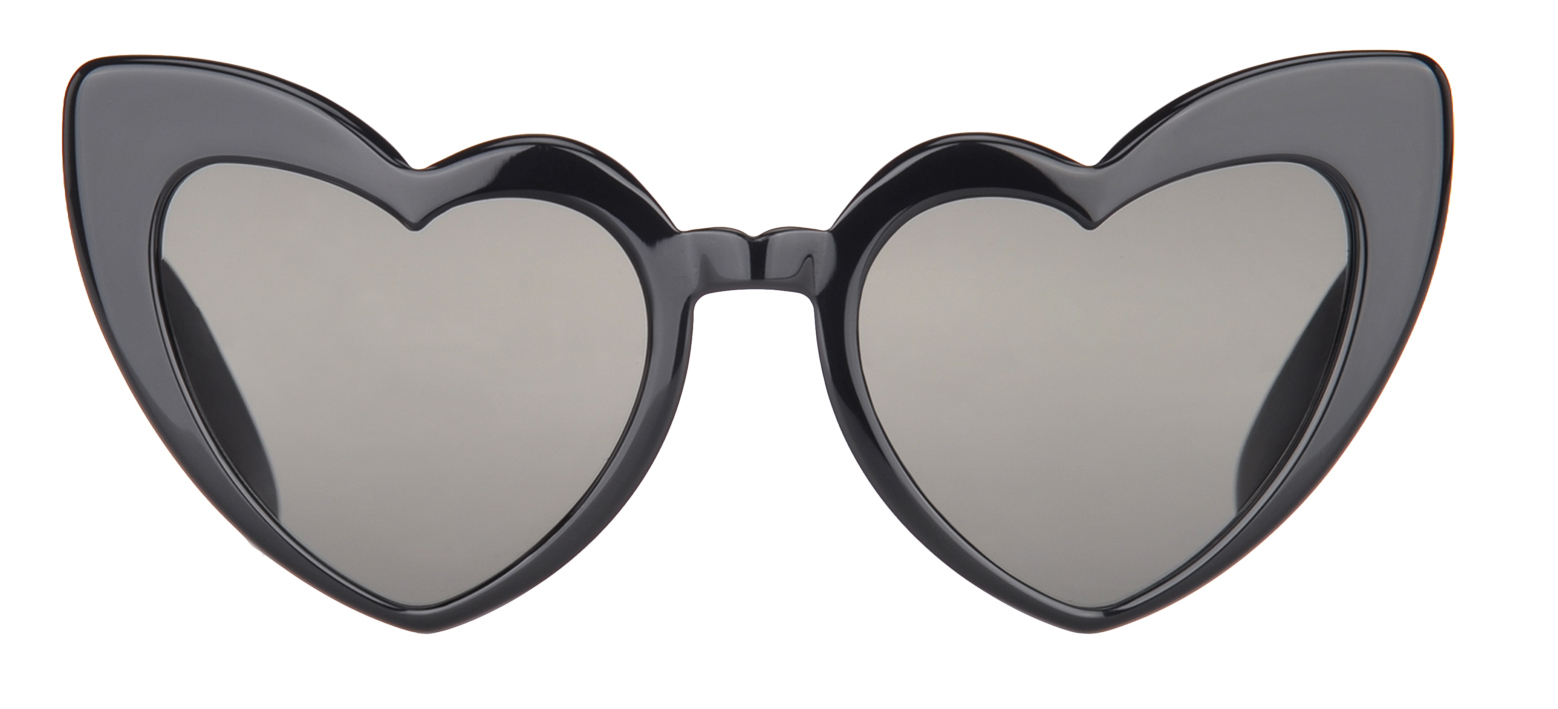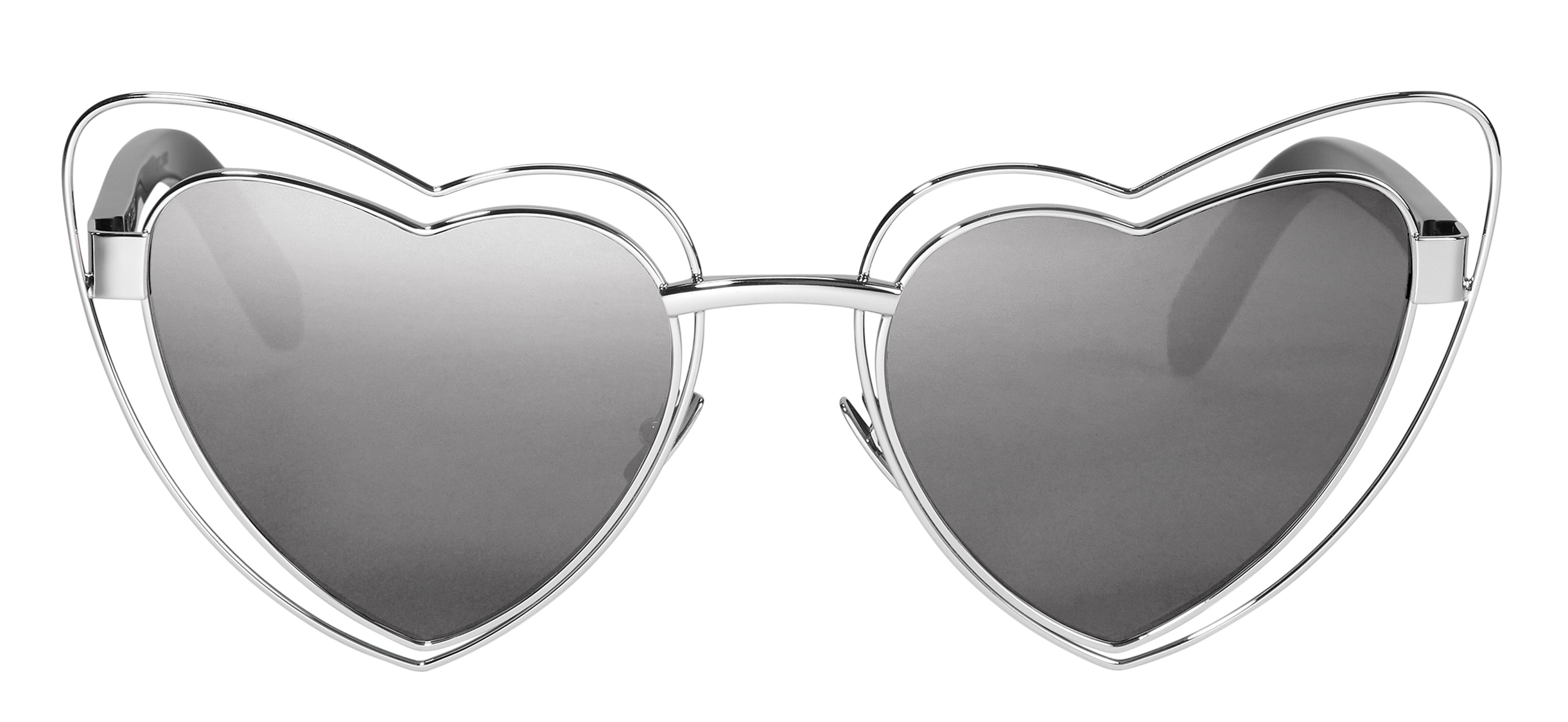 Saint Laurent is known for its simple yet unique designs which are complemented by with just the right choice of colours, patterns and materials. The LouLou from the Saint Laurent collection is one such masterpiece. It is bound to bring a fresh update to your accessories arsenal this Valentine. Crafted from smooth acetate, they feature cat-eye frames and straight arms with angled tips. Accented with an engraved YSL monogram logo to each temple, these Saint Laurent glasses are finished with tinted UV lenses and a single nose bridge.