Sunshine needs Sunnies! How are you treating your eyes this summer? With something round or with something colourful? Eyewear is the best accessory when the heat is on! Not only to protect your eyes but you gotta look stylish in this era of Cosmopolitans and Vogues! Here's your guide to the eyewear trends this summer!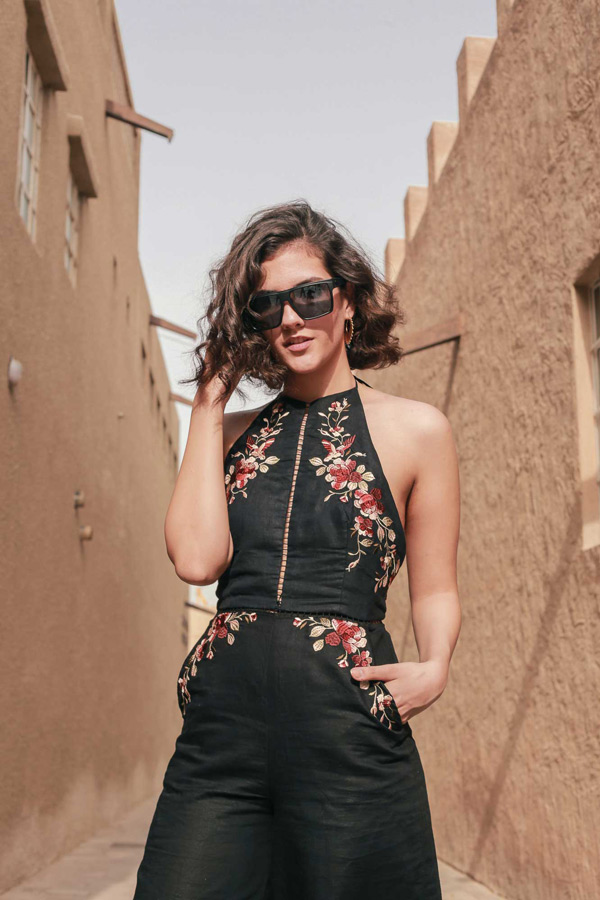 Did you notice how experimentation is the key to latest trends? The eyewear designers are no longer limiting themselves to a specific stereotype in terms of shape, size, colours even material. They make eyewear out of wood, plastic and materials you have never heard of! Everything these premium brands from the industry are doing is to surprise you. And they are most certainly succeeding. When did you last go to the mall and did not feel 'wow' looking at the eyewear fashion option that is out there. Fashion is evolving and we love it.
We saved a big bunch of runway fashion sunglasses for you that assure style, glamour and class. This summer, eyewear patterns are coaxed with differentiations in symmetry. Find it hard to understand? You will know when you see the latest collection by Gucci. The shapes are not the shapes you see. It may be shaped like butterfly but your lens is round! How exciting is that?
The season is witnessing patterns with heaps of new flavours that symbolise work of art. Some of them will shine while others choose to remain matte, dull and dusky. It is summertime! Flaunt your fashion. This season, the vintage is making an entry and it is coordinating with the modern.
But that is not it. This time the designers have played smart and thought it through. They brought back the oversized while they were making changes in geometry!
This season is officially a comeback of several trends those were popular then and have now come to totally rock the charts. So sit tight while we take you through a couple of freshest trendy eyewear styles this summer!
Stop. Rewind. Let's Go Back To The Past!
The vintage is back and making an appearance none can miss. The sunglasses are wider and how. There is nothing you need as an accessory but just a pair of loud vintage sunglass and you are dressed in the most fashionable summer look. We see celebrities doing it, so why shouldn't you?
Brands like Escada, chopard, Lozza are going back to the past period. The eyewear styles are taking a profound jump into vintage styling. The shading palette says it all, with dated tints made new. Golden and green tangled with whites, and brow-lines that are reminiscent of yesteryear.
Less Is More!
Minimal seems to be the favourite word of inspiration for some designers. The summer styles making an entry this season are clearly showing that off. clean designs that will make big impact. The designs from coco song are explaining it right. Even the colour scheme for such designs are neutral and elegant like ebonies, ivories, grays, nudes, clears and metallics, which are taking center stage.
Oversized, it is.
Like one of those famous shows from the 90s, "It Girl", the sunglasses this summer too are oversized like 'IT'. The summer 2017 collection by Fendi is making is so obvious. Square and well, too big for your face. The idea is not to miss that piece. Just like the round ones from chloe.
Pick Up The Plastic!
Material choices of the designers are literally questionable in this modern time. They will use wood, metal, glass and everything they can create an eyepiece from. But plastic is surprising us. They are melding rims and lenses together, into shades like blue, pink or yellow and they are flashy!
Brands like marchon, Silhouette and Roberto cavalli are creating sensational designs which are no less in appeal. And they are not done just there, they will add glitter to them and make them look flashy. But that is what it is folks, summer trend!
Geometric Shapes But Not From A Math Book
Square, round, pentagon, you name it, they make it. The designers are on a roll, playing some sort of a game. Such shapes, that can never go unnoticed. Designs from brands like marni, Rye & Lye, pawaka, prada and many others are diversifying sunglasses into a funky form.
Trusting the popular opinion, the sunglasses in pentagon shapes are the most sought after. They are not mature, elegant or chic, they are pure fun. Summer is all about that, no?
Butterfly Wings
Not trying to play favourites, but this one style seems to be liked a lot by the celebrities. Yes, we are not kidding. The  wide eyewear shape is taking all the limelight this summer.
Light or dark lenses, colourful or neutral, butterfly sunglasses are everywhere. Spotted on the runways, this style is high street fashion. miu miu, Roberto cavalli, Fendi and others are even adding some glittering stones to them look more classy.
Aviators Are Still Here!
If you think Aviators are stylish, well, they will always remain the same. Effortless, contemporary and never losing their appeal, that's aviators for you. Aviators need no effort to combine it with anything else to look chic.
It's like, this eyewear style is in no mood to disappear from the fashion racks anytime soon. And if you hold a good pair for yourself, you are never going to go out of style.
Brands like RayBan, versace are bringing them in purple and orange lenses. Some of them are mirrored lenses and they are recreating some cool covetable looks.
Let's Go Round!
Summer might not be over anytime soon. And it should be the same for your love for round sunglasses too. They have been here and they plan to stay. While there is cat eyes in our hearts, we know round sunglasses are in our minds and we can't get them out. With or without double rims, round sunglasses never looked better.
Sunglasses from Fendi, Salvatore Ferragamo, cali4nia and many others are making statement pieces for you to fall in love with. "Round is always better" is the mantra to follow when you see an irresistible round eyewear. Everyone has one. And your summer attire might feel incomplete without one.