Carrera's latest global campaign #DRIVEYOURSTORY was recently launched in Mumbai by the brand's ambassador, Ranveer Singh
Carrera, the global lifestyle brand launched its campaign #DRIVEYOURSTORY in Mumbai on May 2, 2018, at Hotel, The Lalit. The event was a total hit given the fact that the brand's highly energetic ambassador took the stage and elaborated the motive behind the campaign. Not just motivational, but also simple yet intriguing, the campaign explains you to 'follow your heart' and never give up on it.
VisionPlus covered the event on social media channels and the trending hashtag of 'drive your story' gained quite a popularity on Facebook and Instagram. It had to!
Apart from the fabulous night of 'star'gazing, the guests also enjoyed sumptuous food, drinks and a live music performance after a session of sharing up close and personal experiences with Ranveer Singh, Ms. Nalini Gupta (Managing Director, Safilo, India) and Mr. Kyriakos Kofinas, Managing Director IMEA and APAC for Safilo Group.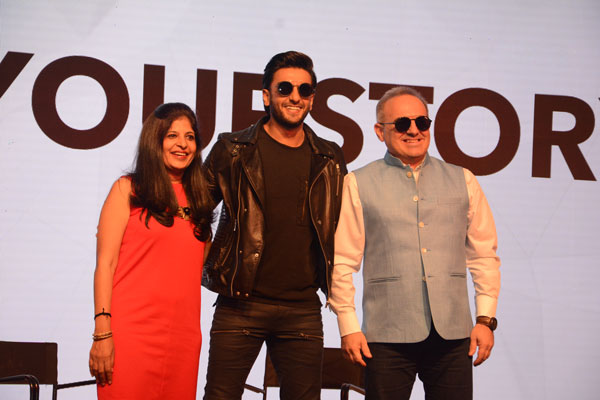 About the campaign:
Brand's hashtag #DRIVEYOURSTORY states Carrera's attitude and approach to life. It talks to and is about, people who have the courage to be themselves, to take their lives into their own hands and literally drive their own authentic stories.
These are the components of Carrera #DRIVEYOURSTORY campaign which encourages consumer to take on the unknown and be an undisputed free spirit.
Carrera launched the campaign in India through an exclusive candid film of its brand ambassador, Ranveer Singh which was premiered at the launch event night on May 2, 2018, in Mumbai.
In the heart-warming #DRIVEYOURSTORY film, Ranveer Singh was seen talking about his life but also his struggles, the hard work, the passions that went into making his dreams come true and being where he is now. The film is shot by the award-winning photographer, Denzil Machado. The film is shot by the director/DOP, Denzil Machado.
Mr. Kofinas explained how he feels about the campaign:
"We are thrilled about Carrera's new campaign #DRIVEYOURSTORY with the Bollywood sensation Ranveer Singh. We have had an amazing year of association with Ranveer Singh and he has added his charismatic flavour to the brand. It has been our constant endeavour to come up with innovative campaigns and collections that appeal to today's millennials."
That explains how well the event went. The industry comrades also joined and enjoyed the evening, socialising and clicking selfies with the celebrity and amongst each other.
To conclude, there is nothing better that explains the gist of the campaign: "Do not follow anybody. Be an undisputed free spirit. Authentic, creative, bold, brave, sexy. Believe in success. Change the game. Straight ahead to the unknown, to you future best. Dare to be great, until you can be proud to say that you have become part of it."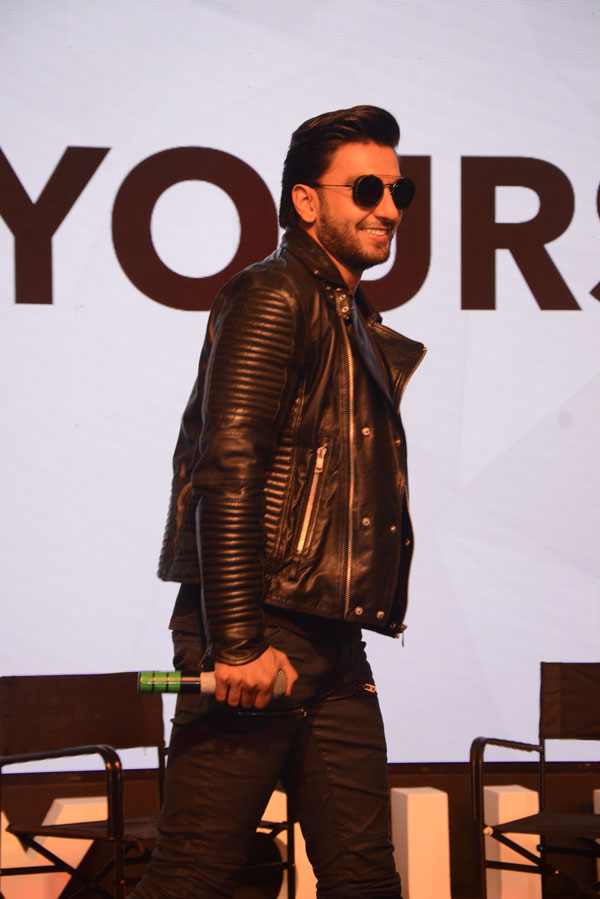 What's Ranveer's Story?
"I am very proud to be the brand ambassador for Carrera. The #DRIVEYOURSTORY campaign is close to my heart as it traces my journey to achieving my one big dream.  Carrera is all about shaping personalities, for people who are forward looking, authentic and I hope that through our association we will set a benchmark in this industry."